Women's Stockings
Hosiery has origins as far back as the 15th and 16th centuries. Then, they were a convenient way to keep men's legs covered yet unimpeded for riding a horse. The silky garments didn't hit women's fashion until Queen Elizabeth I declared stockings would be a wardrobe staple for the rest of her life.
But you're not here for a history lesson. You're here to find the perfect pair of tights for your cosplay or costume! And whether you're dressing like a queen, flapper gal, or Halloween horror, our hosiery selection has the simple or extravagant nylons you need! Continue reading for a brief guide to shopping the colors and styles available here!
Women's Tights
Our hosiery selection has easy filters to curated pages, from men's fit to specific colors. But if you're not sure which type of knee-highs or pantyhose would be best, the next section is here to assist! After all, you're sure to find a great pair of stockings for a nun costume in our religion-themed hosiery, but simply exploring the blessing of a page might not do the trick. Meanwhile, the ideas listed here offer to inspire or complete your treat of a costume!
White Tights Women's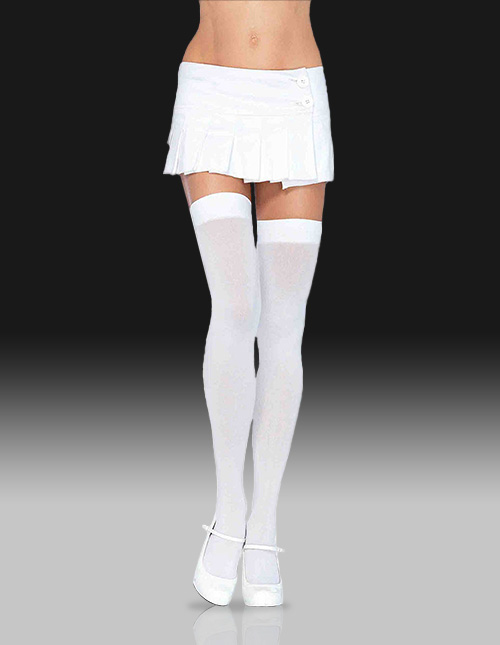 White tights might be the most versatile style of stockings! From the beginning, hosiery came in various shades of white, meaning white hose accompanied every wardrobe. Follow suit! Pair the clean and simple color with angel and ghost costumes for an easy transformation. Or perfect a king costume—those puffy shorts won't keep knees warm without hose! Find the pantyhose, thigh-highs, or white ankle socks sure to complete any look, schoolgirl to mime, shopping here!
Women's Black Tights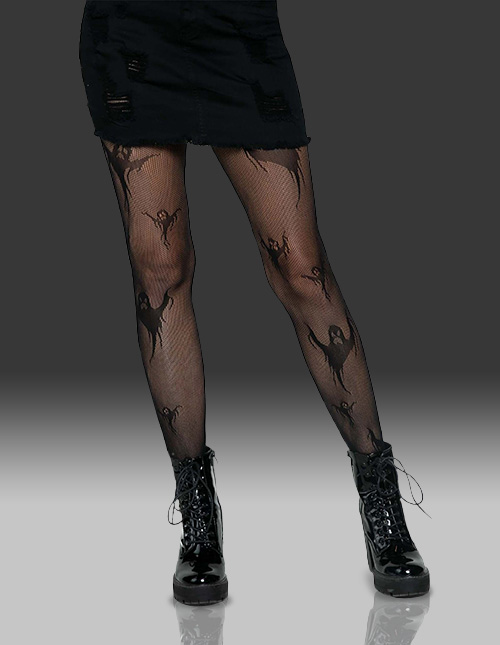 On the opposite end of the color spectrum: black! Equally versatile in any wardrobe, but even better paired with Halloween apparel! Whether you're planning 31 days of spooky outfits or just want a handful of unique black tights to keep your rock star, Victorian widow, or zombie costume fresh, we've got you covered! Add subtle Halloween vibes to everyday looks with options like these ghost tights or polish your superhero uniform with sleek, solid black stockings!
Women's Plus Size Tights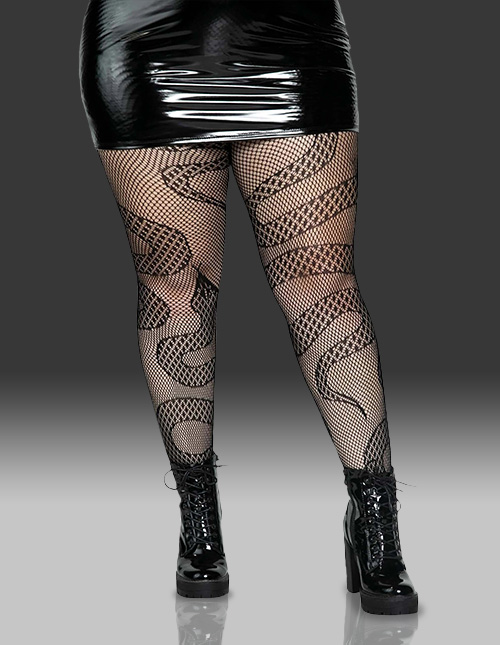 Stockings are meant to fit snug, not unyielding. We're here to help ensure head-to-toe comfort, though, with a size-inclusive hosiery selection that doesn't sacrifice style! These snake tights are a striking addition to every day and Halloween wardrobes alike. Let their fierce style polish a sexy costume or your favorite goth 'fit. Or slither away from the serpents to explore our colorful selection of plus-size costumes and accessories that are sure to inspire a standout look!
Women's Fishnet Tights
Whether questioning the point or reeling in another pair of fishnet tights, you're in the right place! Fishnet stockings can give any style a real leg up! As a "pop of color" under distressed jeans or given the spotlight in a 1980's workout costume, they shine! Sure, their wide weave leaves skin exposed more than knit stockings. But fishnets do offer some protection. Shop the functional and fabulous style, from glittering rainbow to patterned fishnets, in our selection!
Girls' Tights
If it's miniature, it's simply too cute! Tigers, witches, demons, and even fruits get an "ooh" and "awe" when shrunk. But pint-sized or not, costumes need the right accessories to ensure they cast their spell! Luckily, from accessory kits to hosiery, we've got kid sizes to spare! Dressing your mini as the Alice to your Mad Hatter? Going classic Halloween with vampires and werewolves? Whatever the plan, guarantee a tight and tidy look with this kids' stocking selection guide!
Girls' Black Tights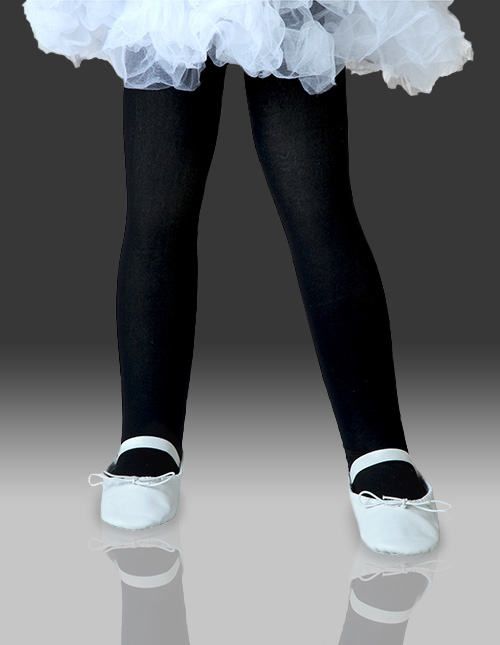 Much like in adult costuming, black tights add easy polish. However, ensuring a stylish finish isn't their only trick. Tights offer warmth—a must-have for kid-friendly Halloweens. Trick-or-treating as a black cat in a tutu will be amazing! But an extra layer between little legs and October's chill helps ensure the candy-hunting trip goes further than the front-step pictures you're sure to snap! So, shop solid black tights or a sassy-sweet pair for sheer costume success!
Girls' Footless Tights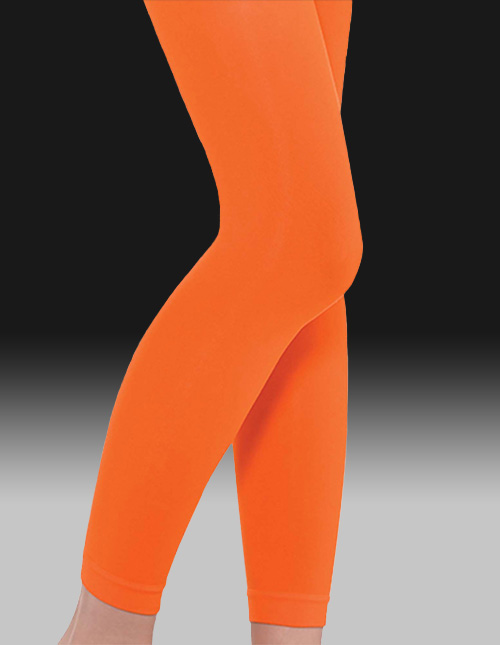 Wondering why you might choose footless tights for your kiddo's Halloween costume? Here are a few ideas! They're easy to pair with cozy socks but promise not to make shoes fit tighter. Cut at the ankle, footless stockings give a look like leggings—perfect for that parent-kiddo 80s look you've planned. And with nothing but fun colors to choose from, our selection ensures your kiddo has plenty of room to wiggle their toes as anything from clown to candy!
Girls' White Tights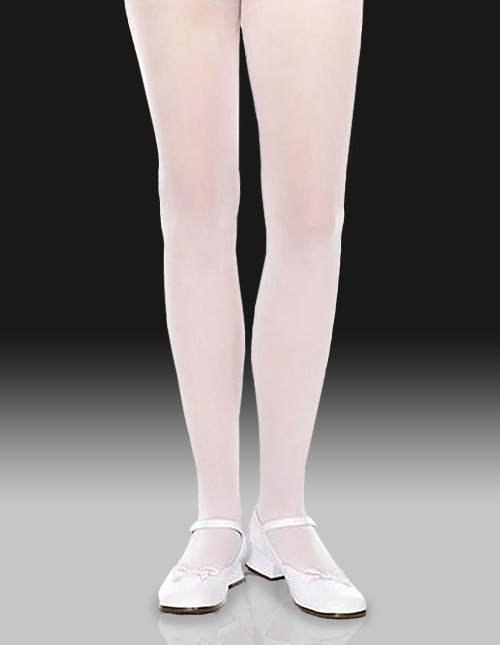 From their graceful twirls in ballet class to transforming their favorite Swan Lake into a Halloween costume, a pair of simple white tights are vital! Of course, a sheer pair of white stockings like these don't work for just the posh costumes your kiddo wants to wear. Keep little knees warmer with a pair worn under any trick-or-treating ensemble from Dalmatian to Stay Puft! Even if they can't be seen, the accessory can serve Halloween and every day alike!
Girls' Striped Tights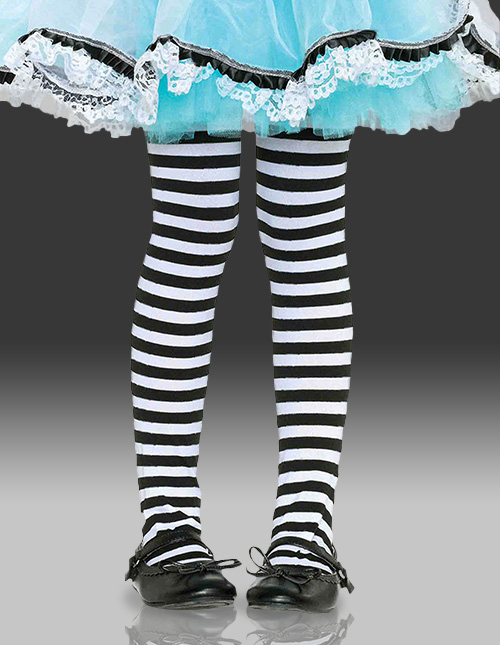 Is your child ready to dress like a stripey-legged icon? The Wicked Witch, Mavis, and even bumble bees will be honored! And our kids' tights selection will help with a variety of striped and patterned stockings to match your kiddo's bold look. Black and red stripes are a classic Halloween style, but black and white are beyond versatile! Meanwhile, green and red make Christmas costumes merry whereas green and white may convince your munchkin to join their fellows in Oz!