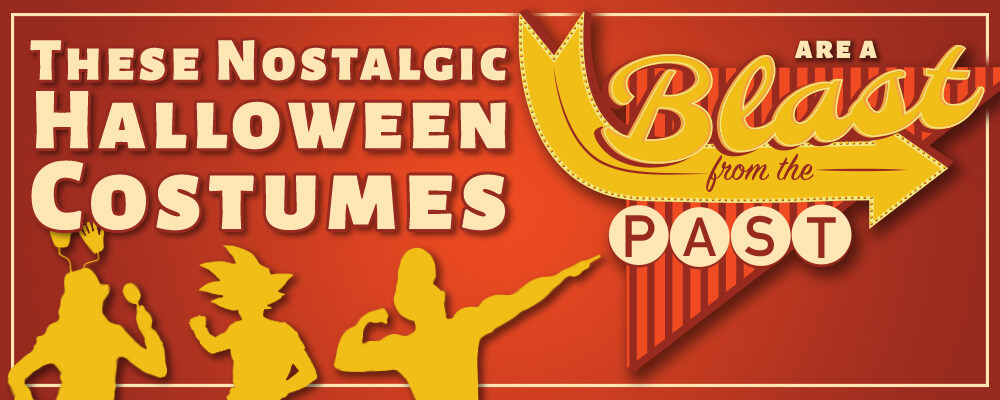 One of the best parts of Halloween is transforming yourself into one of your favorite characters for the night. And usuallyyyy these favorite characters are ones that you grew up watching on TV or in the movies, or perhaps listening to on the radio. Nostalgia is always a huge hit on October 31st and wanting to pay homage—*ahem* play dress-up *ahem*—to the greats of your youth is something we can all relate to. Here are a few different genres of nostalgic Halloween costumes that will hopefully give you inspiration on what to wear to a 90s party and other "blast from the past" party themes.
1. 90s Costume Ideas
Seeing as we specifically called the 90s out, why don't we take a look at some 90s Halloween costumes? Decade-themed parties are always a hit, so we're sure there's a 90s theme party or two to attend. While the 90s were well-known for having some of the best cartoons of all time, there were still some great movies, TV shows and music to inspire other 90s outfits. You might be surprised to know that the original Toy Story movie was from 1995, or that the first episode of SpongeBob SquarePants aired in 1999. (Doesn't that just make you feel old?)
2. 80s Costume Ideas
We may have hyped up the 90s a lot, but you have to hand it to the 80s—the cartoons weren't half bad, either. However, there must have been something in the water in Hollywood because 80s movies were so good! You're in for a real treat if you plan on wearing 80s costumes. There are tons of 80s costumes for adults who still know and love their favorite decade, but you can find kids' 80s costumes if you want to turn it into a family costume. (You know that you want to help them learn about the good stuff!)
3. Classic TV Character Costumes
Fans of these characters from the golden years of television are either nostalgic for the days that they originally aired on TV or just for the days that the reruns played on Nick at Nite and TV Land. The cast of The Addams Family would be theeee perfectly spooky (slash creepy slash kooky) get-up for Halloween, but have you ever considered Adam West Batman? There are so many fun characters!
4. Retro Cartoon Character Costumes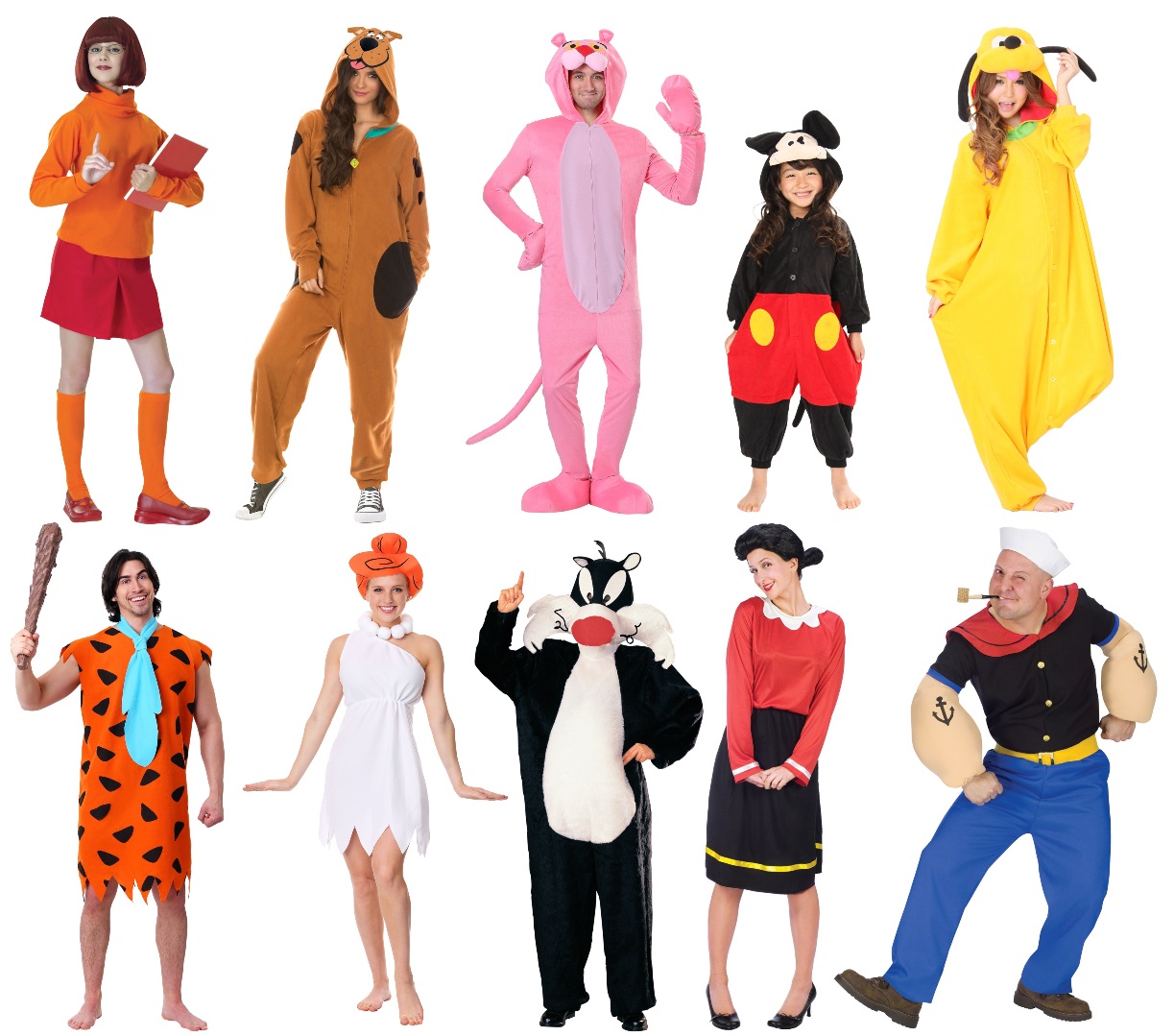 The heyday of Hanna-Barbara might be gone, but we still have Cartoon Network, Warner Bros. and other retro cartoon companies with us! Thankfully, there are those of us who remember watching old cartoon reruns on Boomerang and other cartoon channels, and we share these cartoons with our kids. (If it was up to us, cartoons like Scooby-Doo and Looney Tunes would be required watching!) These cartoon character costumes are timeless classics, and you're sure to delight anyone you meet. You can even take it a step further for a less cartoon-y look check out these Sexy Flintstone Costumes!
5. Classic Saturday Night Costumes
In our opinion, the 80s and 90s were the best years of SNL. Sure, more recent characters like Stefon the club kid or Dooneese the baby-handed singer are pretty stellar, buuuuut how do you compete with heavy-hitters like Wayne's World or Lunch Lady Land? Or even the iconic duo of Ace and Gary. (We've got a fever, and the only prescription is more SNL costumes!) Also, the nostalgia for old Saturday Night Live bits is alive and well with the magic of YouTube and other video streaming platforms. They're still funny, too, by the way.
6. Classic Musician Costumes
There's nothing like tuning into your favorite classic rock station or popping in some old pop CDs to listen to some of your childhood favorites. You may or may not have experienced these decades, but the music lives well beyond its years. Singers, songwriters and musicians tend to have some pretty outlandish costumes, but some of these looks have become iconic for them. There's MC Hammer and his hammer pants, Cher and her fur vest and Michael Jackson and his red Thriller outfit. If you want to channel your favorite musician, check out these and other celebrity costumes for more inspiration!
We hope this list helped you decide which nostalgic Halloween costume idea to go with this year. What do you think you and your friends will dress up as this Halloween? Let us know in the comments! Feel free to browse our TV and movie costumes for more retro costume ideas!