I danced for 17 years: tap, jazz, ballet, and hip hop, at studios, high schools, and colleges. I took classes, I choreographed, I competed, and I taught. Though my dancing career has ended, many of the lessons I've learned have stuck with me. Here are 17 of my favorite costume-related tips:
Choosing a Costume
The costume should fit the music. If you're doing a dance to songs from The Wizard of Oz, you don't necessarily need a full Cowardly Lion suit (that would be sweaty and difficult to move in!). A cute brown dress with a furry tail and ears is a much more feasible option.
Costume variety can be hit or miss. Dancers in different costumes can create dazzling visual effects. I've seen a number of beautifully choreographed pieces that took advantage of contrasting color schemes and costume styles. I've also seen a number of poorly-planned dances where the costumes were so distracting that they drew attention away from the movement. My best advice if you're going to go use different costumes within a single dance is to choose just one or two striking variations in color or style. If you change too much, the costumes will overpower the choreography.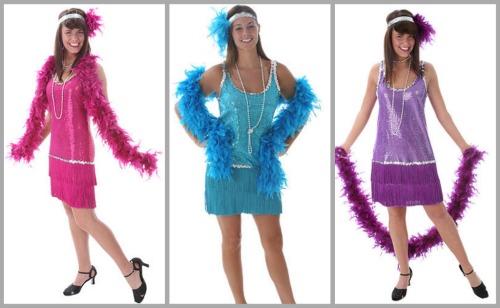 Accessories
One little accessory can create an entirely new costume. Students in the recreational classes that I taught performed two dances at the annual recital, and they wore the same costume for each dance. Most of their parents were on a tight budget, so I did my best to keep costs down. When my 1st graders danced to "Baby Bumblebee" and "Diamonds Are a Girl's Best Friend" we ordered simple black leotards and skirts. Then we got bee wings and antennae for one dance and long black gloves and plastic rings for the other. The accessories cost less than $20 total, and my girls could continue to wear their leotards and skirts after the recital.
Tights matter. You should pretty much always wear tights. (In fact, I can't think of any occasion that would merit not wearing them.) Not all tights are created equal, as different styles convey different meanings. Fishnets are inherently more sexy than opaque black tights. Hot pink tights help ensure that your funky costume is more Willow Smith than Robert Smith.
You can have a lot of fun with skirts. Serious dances often do require tighter, more form-fitting skirts. However, fun and bouncy dances are only made more fun and bouncy by fun and bouncy skirts. Petticoats (a cross between a tutu and a slip) lift skirts away from the body for a more playful look.
Flattering Choices
White is risky. If you're going to wear it, make sure the fabric is thick. A see-through costume puts you in the spotlight for all the wrong reasons. The issue isn't as big of a deal for little kids, but it becomes exponentially more important once a dancer hits her teenage years.
When in doubt, cover up. If you have a great set of abs, show them off! If you're even the least bit hesitant, cover them up (even if it's with sheer fabric.) . And if it's a tap dance, be extra careful. When you tap, everything jiggles.
Tight clothes tend to be more flattering than baggy ones. It seems a bit counter-intuitive, since lady mags have always taught us that fitted-but-loose clothing is the most flattering. Dancing is different. Loose pant legs and sleeves often make dancers look sloppy and jiggly. When you're on a team of 14 competing for a national championship, you need the whole team's movements to look crisp and in sync.
Different dancers have different body types. This one is pretty basic, but it's worth keeping in mind.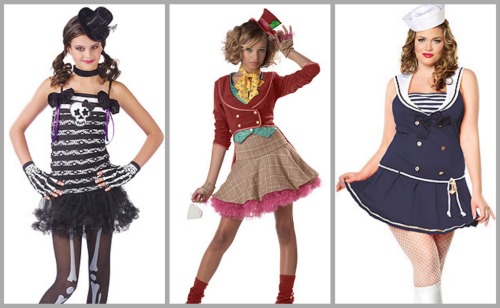 Preventing Malfunctions
Try on and test out your costumes as soon as they arrive. You don't want to find out on performance day that the shoulders are too constricting. By then it's too late to fix.
Learn the art of hair security. Whether you're wearing a bun, ponytail, or wig, your hairstyle has to remain intact throughout the entire dance. It has to survive turns and leaps and stylized head-banging. Bobby pins are not the same as hair pins, combs are different from picks and brushes, and hairspray is not equivalent to gel. Learn these things, and learn them well. When you can do a quadruple pirouette into an illusion without a single misplaced hair, you'll know you're good to go.
Costume malfunctions are inevitable. Keep dancing anyway. It happens to all of us at one point. Hair pieces go flying (hopefully not if you've read tip 11), tights run, and skirts rip. However, it's your job to dance as if nothing happened... unless you have an experience like my friend, Alison. Alison's halter top broke and basically fell off mid-performance. In that case, she did the right thing by exiting gracefully.

Pleasing Dancers and Their Families
New moms prefer pink. They dream of their toddlers twirling around in pink tutus, and if they have their own pink tutu, it also works well for mother daughter costumes. If you try to put their little girls in blue breeches, they will not be pleased.
Tweens love looking edgy and rebellious. Twelve is about the age that girls start questioning their parents' authority. It's when cliques develop at school, and when they begin to choose Avril Lavigne over Miranda Cosgrove. Dancing is a great way for them to deal with teenage hormones and emotions... and nothing says "teen angst" like pleather pants. They *love* pleather. In fact, I think tweens are the lifeblood of the pleather industry.
Hip Hop dances don't go over well at nursing home performances. Grandmas and grandpas don't want to see (or hear) a bumping bass line. They want Shirley Temple. It's best to stick with your sweet and innocent routines for these sorts of occasions.
Everyone loves looking like their idols. Some of us may keep it to ourselves, but we all have a celebrity or two that we really admire. There's at least one star with a closet and stylist you wish were your own. Dancers are the same way. Just make sure your younger dancers are emulating Hannah Montana rather than Miley Cyrus.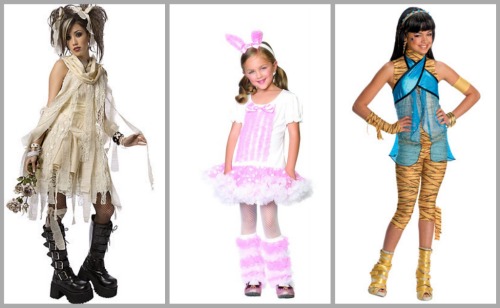 Most Importantly...
There is absolutely NO SUCH THING as TOO MUCH SPARKLE. Sequins, rhinestones, and glitter are always beautiful, wonderful, amazing, and fun in the world of dance. ALWAYS. If you have a costume that sparkles but is still wearable in the "real world," you can do better. The best dance costumes are the ones that are blinding in natural sunlight.

Something catch your eye? You can find all of the costumes pictured at HalloweenCostumes.com! Do you and your family love to dance? Are you looking for some mommy and me costumes for dancing? Have you ever tried looking for mom and son matching costumes if you have a little boy that loves to dance? Please feel free to share any of your dancing costume experiences with us in the comments below! Feel free to ass to our list of tips, too.