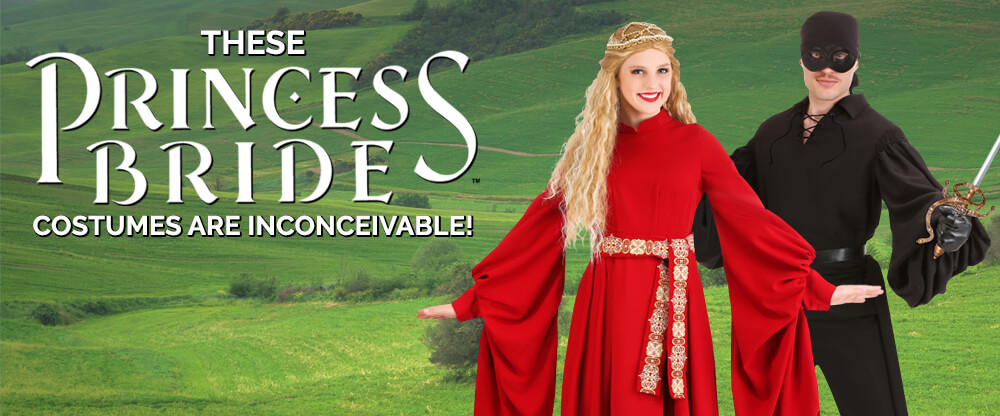 The Princess Bride is a rite of passage. At least, we think it should be! It has pirates, princesses, swordfights, giants and adventure, so what's not to love? If you're now on board and hoping to find a Princess Bride costume, you'll be happy to know that HalloweenCostumes.com has everything from Dread Pirate Roberts outfits and Buttercup dresses to Fezzik and Inigo Montoya costumes! After all, it would be inconceivable not to want any of these Princess Bride movie costumes.
The Dread Pirate Roberts Costume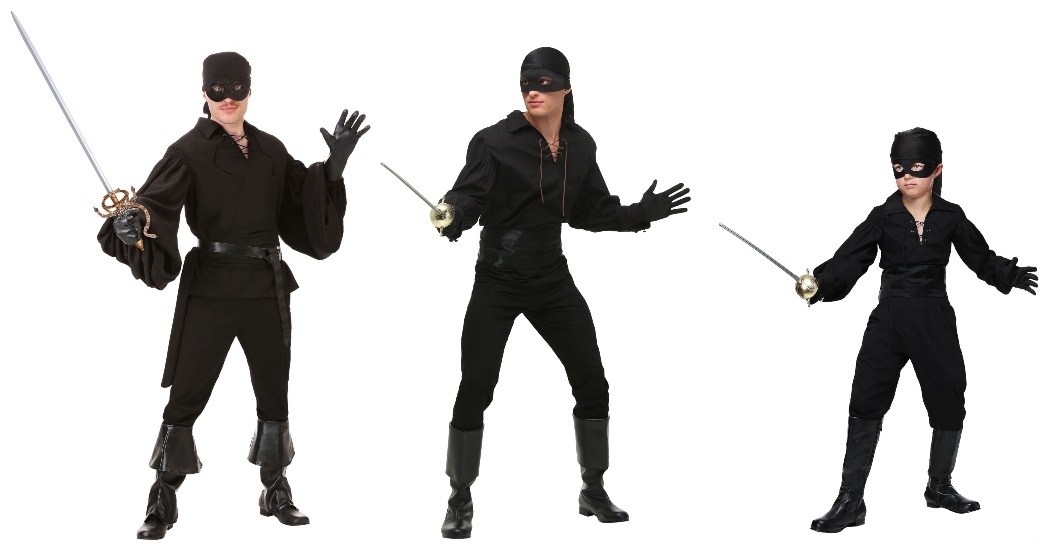 There's a shortage of perfect Halloween costumes in this world. So it would be a pity not to get a Princess Bride Westley costume for yourself! Part swashbuckling pirate, part black-masked vigilante, these classic 80s costumes are great for your hidden stash of Westley one-liners. Just make sure to pair this costume with your best Dread Pirate Roberts 'stache.
Buttercup Costume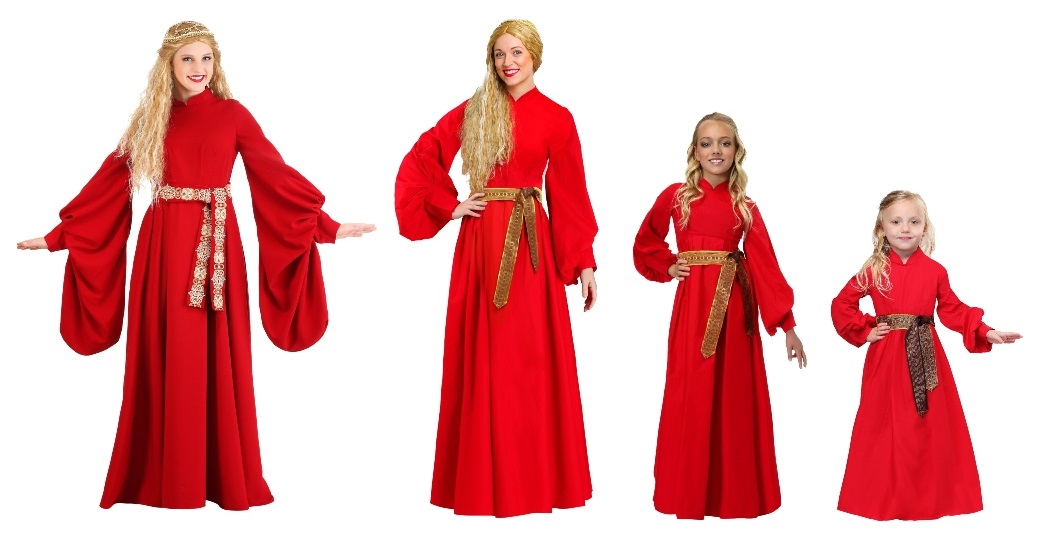 Dress as you wish with our exclusive Princess Bride Buttercup costumes! Girls and women of all sizes (including plus size) will feel simply ravishing in Buttercup's red peasant dress. All of the Princess Bride red dresses come with the sash belt included, so all you'll need is her signature blonde hair and you'll be ready to go! If you're not already blessed with golden locks, there are blonde wigs that should have you looking exactly like Buttercup in no time!
Inigo Montoya Costume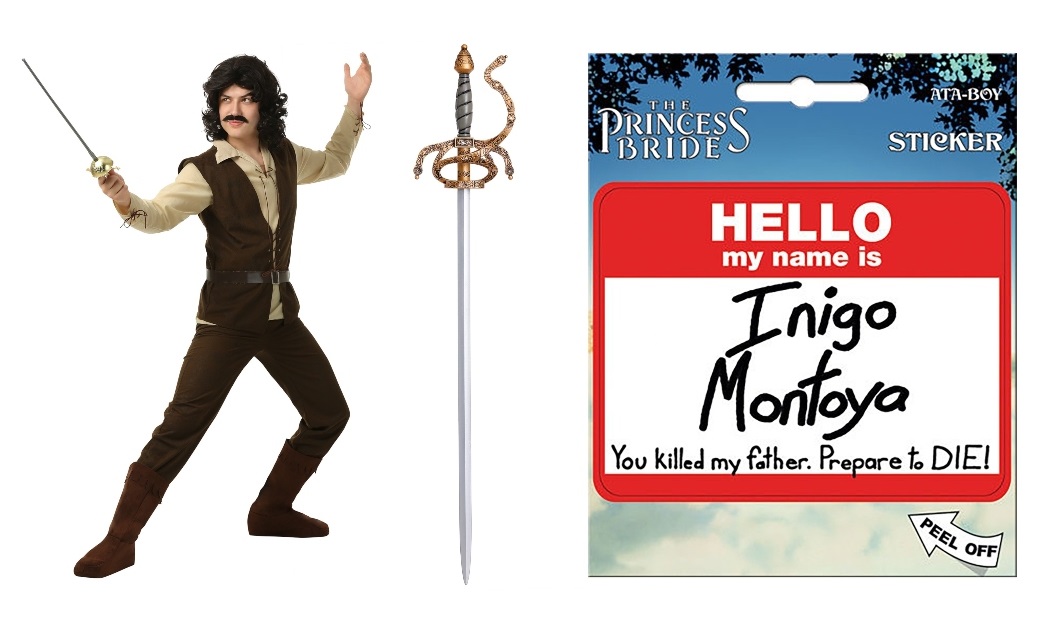 Our favorite swashbuckling Spaniard has a sword almost as sharp as his tongue. (Although admittedly he's not quite as good as Westley.) He also has an unquenchable appetite for revenge as he quests to find the Six-Fingered Man. An Inigo Montoya costume is relatively simple—especially if you go the budget route with a sticker—but you can always add his prized father's sword for a more authentic look. You can even go the extra mile by using special effects makeup to recreate the sword scars on both of his cheeks.
Fezzik Costume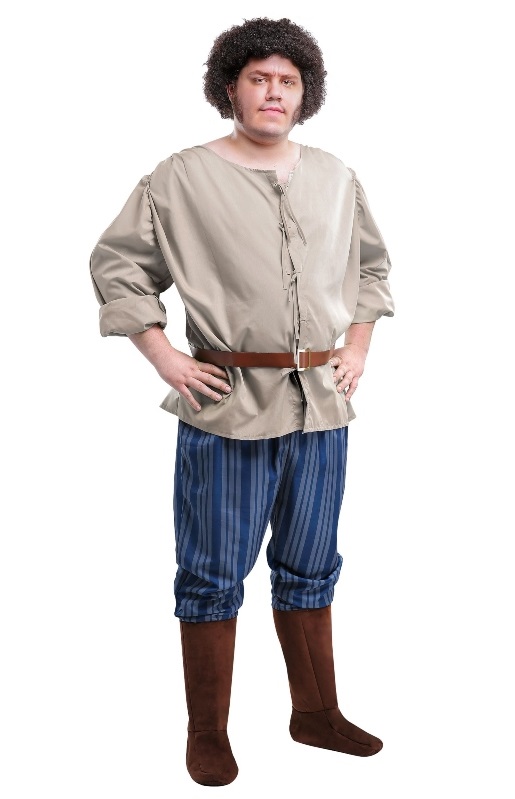 When your group already includes brains and steel, well you're still going to need some brawn. Especially if you want to break into a castle with one working castle gate guarded by 60 men! That's not to say that Fezzik isn't also clever in his own way. His rhymes are unmatched, we mean it. Anybody want a peanut?
Princess Bride Priest Costume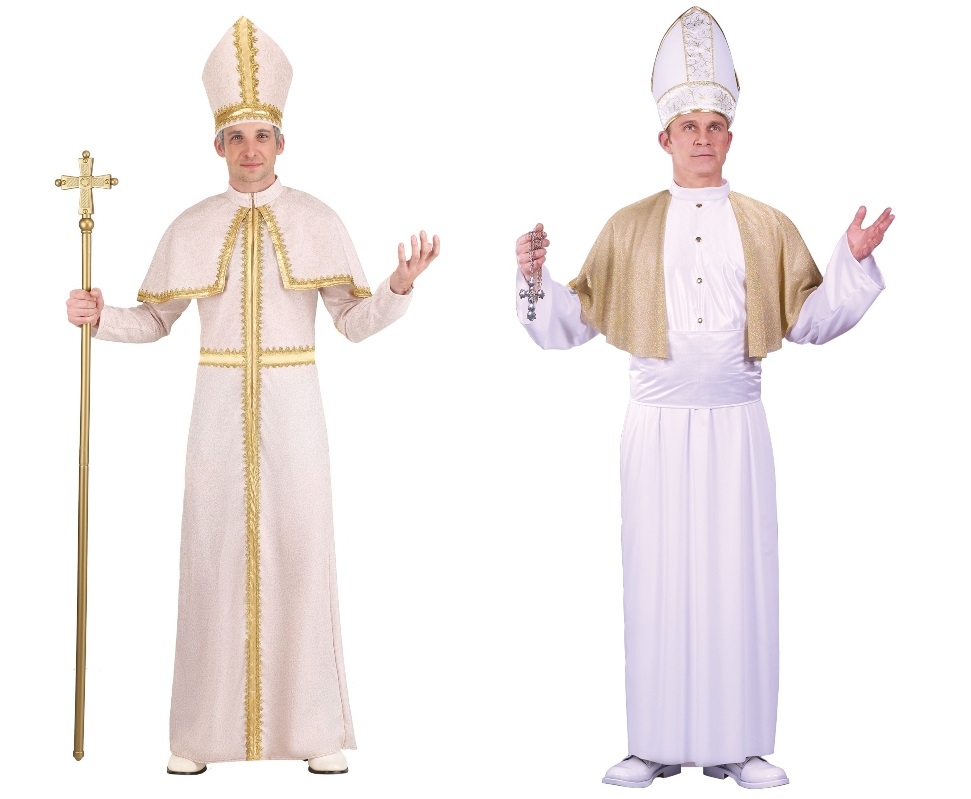 While these Pope costumes aren't exactly screen-accurate representations of The Princess Bride priest, people will get the idea if you pair these pope outfits with a pair of fuzzy white mutton chops and slur some lines about "mawwiage". (It's what bwings us togethew...today.)
Rodent of Unusual Size Costume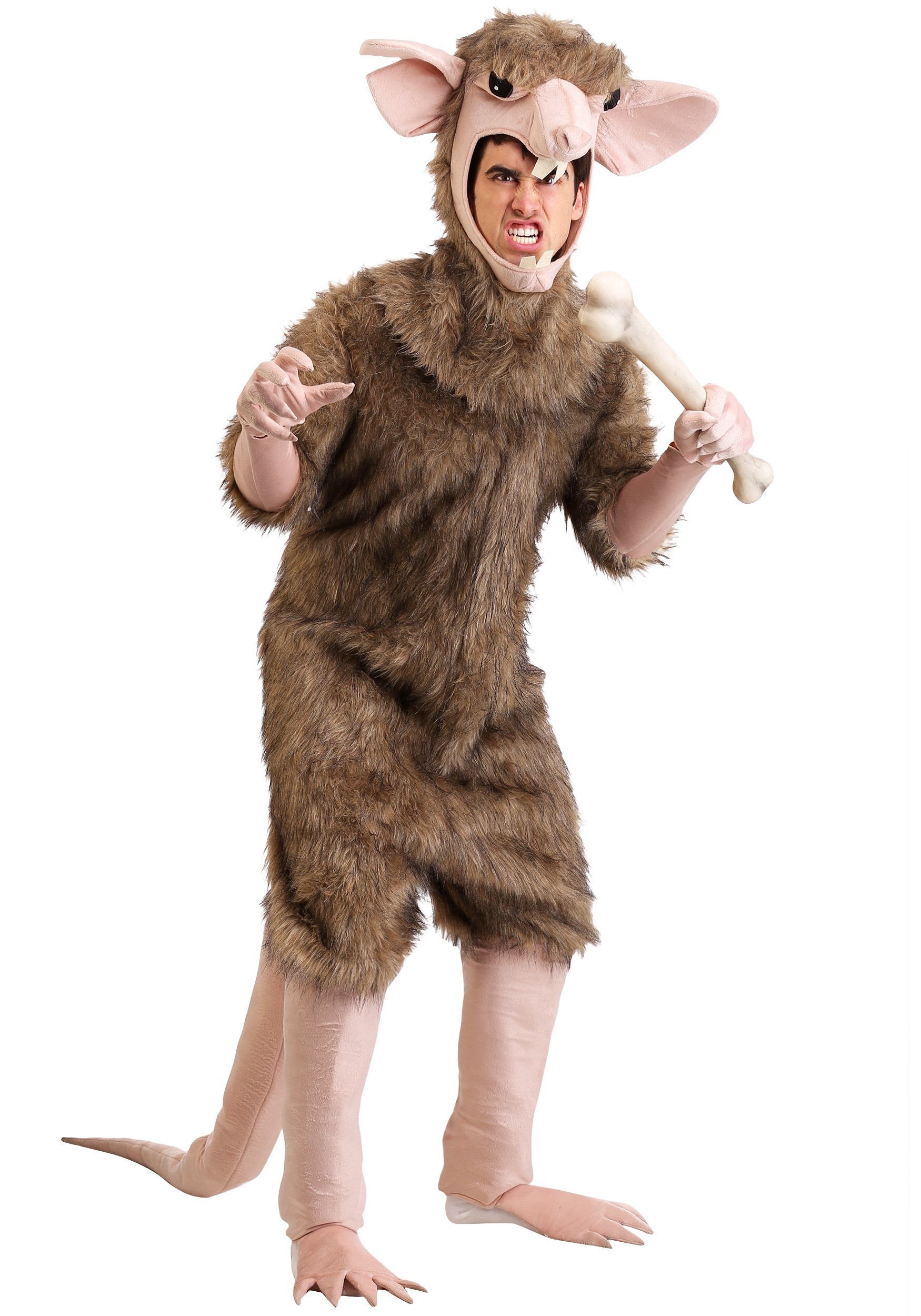 Rodent of Unusual Size Costume
Are you looking for unusual Princess Bride costume ideas? Those pesky Rodents of Unusual Size can be human-sized if you use this adult sewer rat costume. (Granted, we don't think they exist.) Out of the three dangers of the Fire Swamp, the R.O.U.S.s are the most difficult to avoid, as the lightning sand and flame spurts both have tell-tale signs. Just make sure that if you do jump out and scare your friends, you don't actually bite them on the shoulder.
The Princess Bride Costume Accessories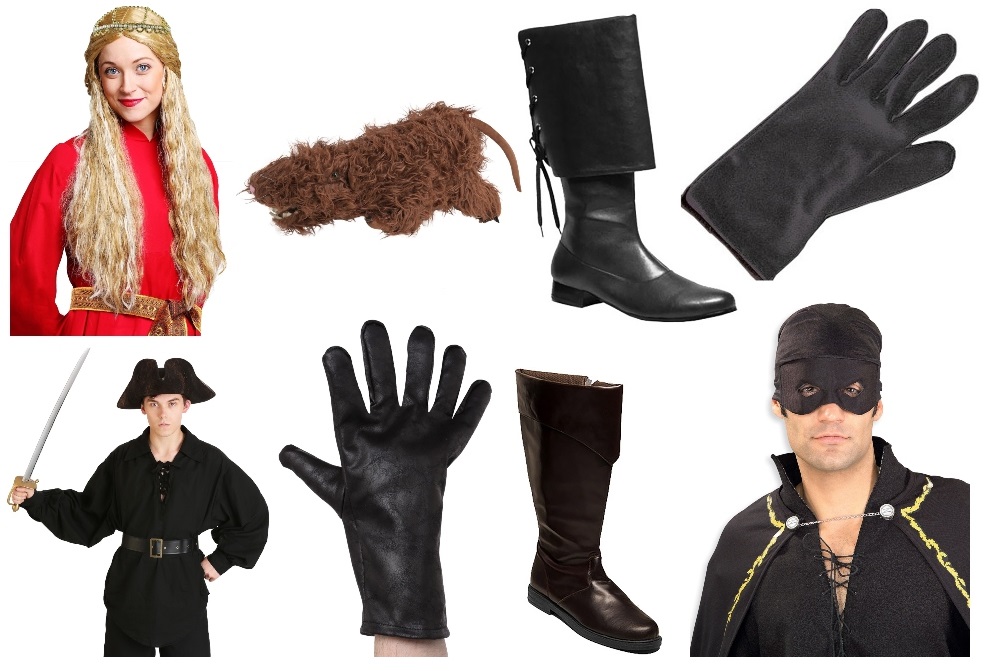 Whether you want to dress your costume up or down, we have a variety of The Princess Bride costume accessories. Add to your costume with wigs, boots and gloves, or piece a costume together with shirts and masks. Also, if you can't find a friend willing to wear a giant rodent costume, a plush Rodent of Unusual Size should do the trick!
Other Exclusive 80s Movie Costumes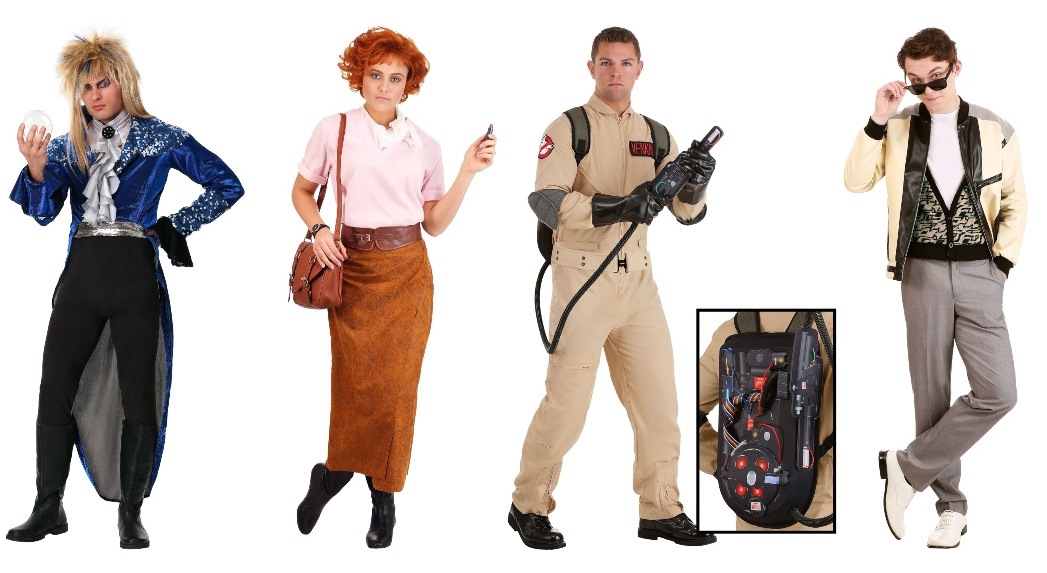 There's no substitute for 80s movie magic, which is why HalloweenCostumes.com is dedicated to giving you the very best 80s movie costumes. Our selection of nostalgic costumes includes a host of exclusives that just can't be beaten! Our love for The Princess Bride is shown in the pride we take in our 80s costumes, but you can find other favorites like Ghostbusters costumes, outfits from Labyrinth and even favorites from movies like The Breakfast Club and The Karate Kid.
We hope you enjoyed our selection of Princess Bride Halloween costumes. Were you hoping to find some Princess Bride couple costumes? (We highly suggest Westley and Buttercup or Fezzik and Inigo! Feel free to mix it up with Westley and a R.O.U.S. or Buttercup and the priest if you want a funny couples costume idea.) What about Princess Bride costumes for adults or perhaps also for the kids? Are you hoping to cosplay or create your own low-budget movie scenes, or have a dashing adventure on Halloween? Whether you want a ready-made costume or some appropriate accessories to match your costume DIY, you'll find everything you need here! Let us know what some of your favorite 80s movies are too! We're always looking for exciting new costume ideas.