Do you find it difficult to pick a Halloween costume every year? This is your sign...to find your zodiac costume! We'll make recommendations based on astrological signs and their related icons, as well as celebrity birthdays, fictional characters, and pure vibes. (Also, with bonus Chinese zodiac costume recommendations!) We hope our zodiac costume ideas help you on your Halloween journey!
Aquarius Costumes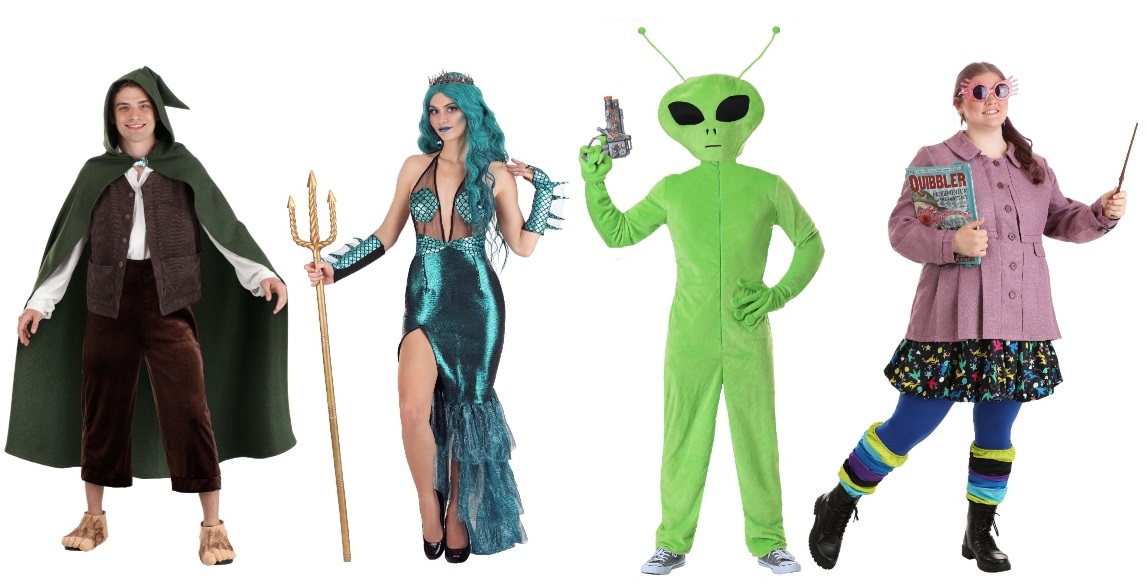 Welcome to the age of Aquarius costumes! If you want to channel your star sign, find a blue mermaid costume and carry a jar or vase to look like the mythical water bearer. Otherwise, celebrities like Elijah Wood or iconic character Luna Lovegood have Aquarius birthdays! Alien costumes are also great due to Aquarius' connection to NASA space flights and exploration.
Pisces Costumes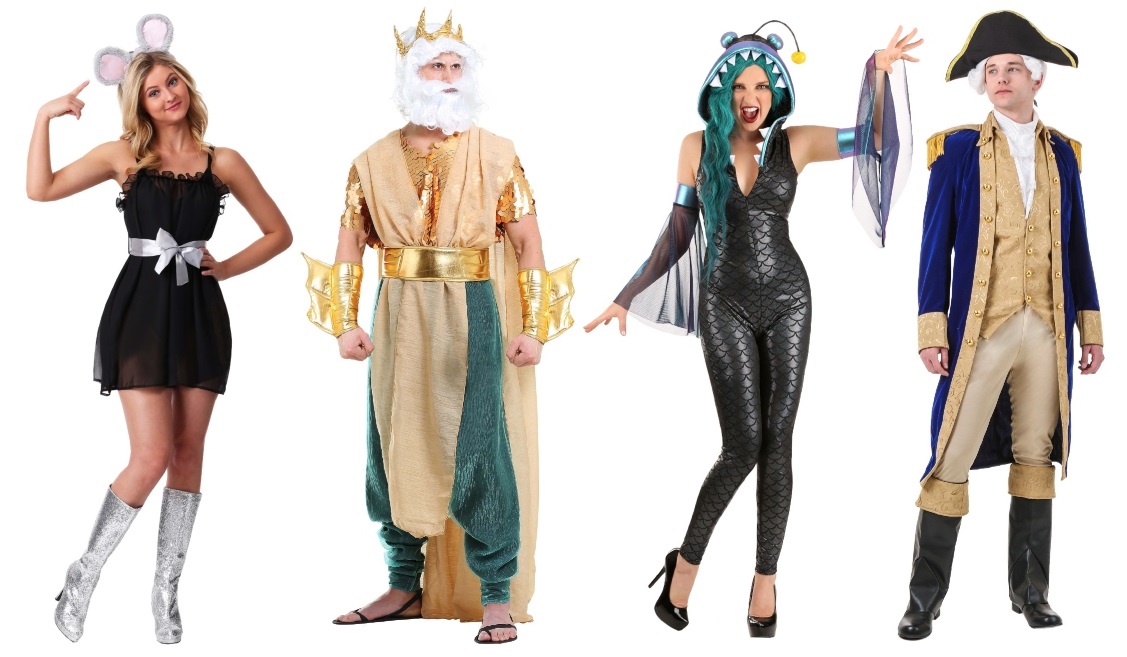 Everyone knows the Pisces sign when they see the two fish. Is there any better excuse to wear a fish costume? (Find a Pisces friend and make it a duo costume for extra authenticity!) This star sign also has connections to the god Neptune, an excellent zodiac costume idea for men. Plenty of celebrities have Pisces birthdays, but we couldn't overlook a historical figure like George Washington! Also, one of our favorite Pisces characters is Karen Smith from Mean Girls. I'm a fish, duh!
Aries Costumes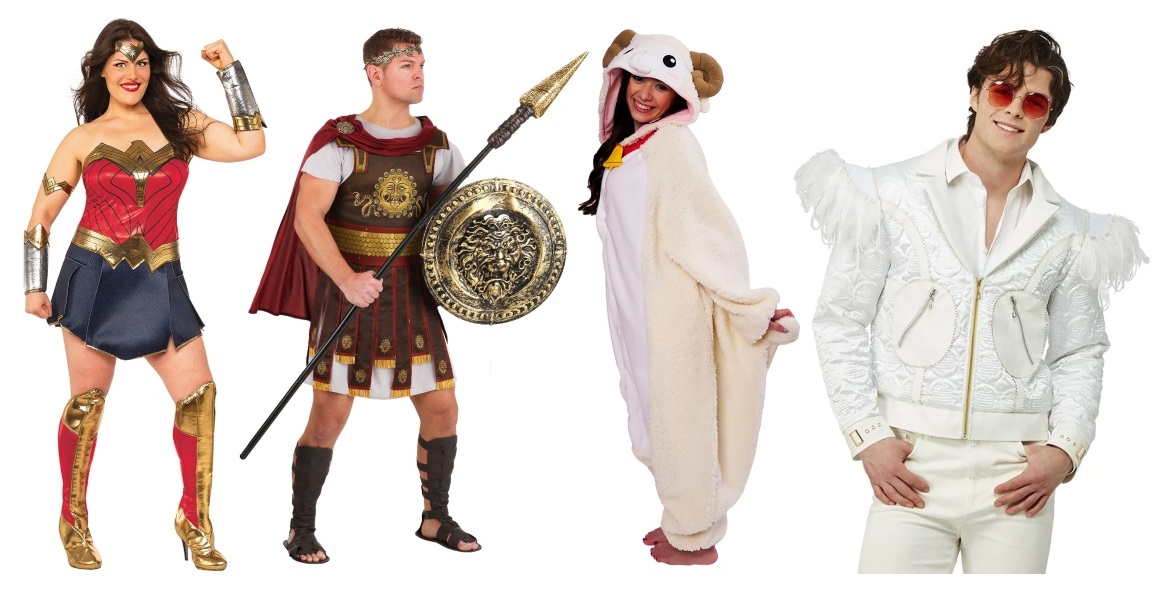 There's no one way to pick your zodiac costume. Do you want to look like your sign? Find a cute sheep costume or some ram's horns. What about celebrities with Aries birthdays? Look no further than Elton John! The sign itself is also connected to the god of war, so warriors and superheroes fit well as Aries costumes. Plus, Wonder Woman also canonically has an Aries birthday!
Taurus Costumes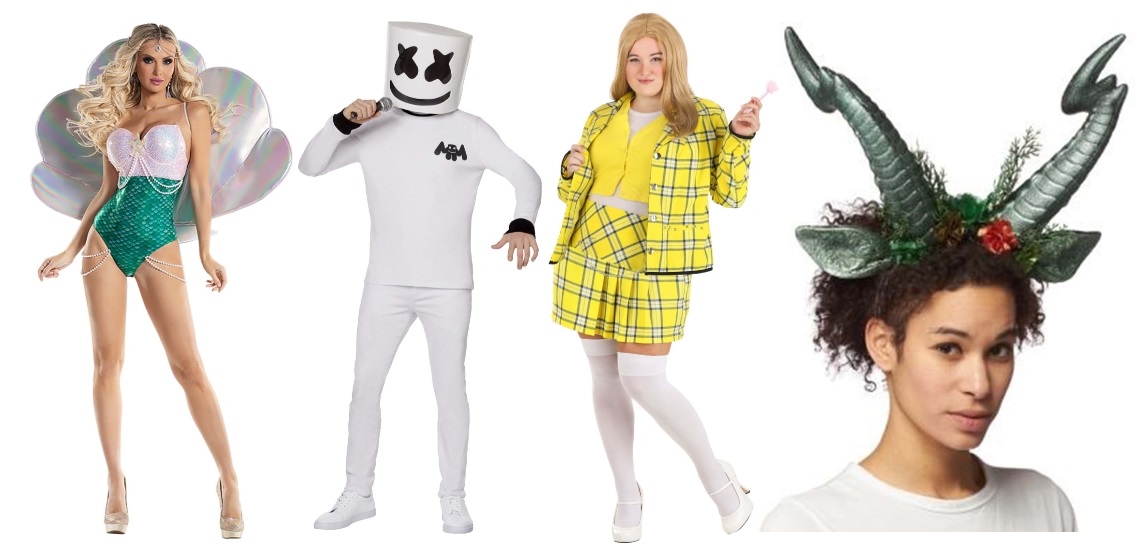 Guided by the planet Venus, you can draw your Halloween costume inspiration from the goddess Venus herself. This Venus mermaid costume is perfect for Taurus! If you want to take your Halloween costume by the horns, channel your inner bull with these floral minotaur horns. (Alternatively, wear a full bull costume. you do you.) We also love celebrities and characters with Taurus birthdays, so consider Cher from Clueless or DJ Marshmello!
Gemini Costumes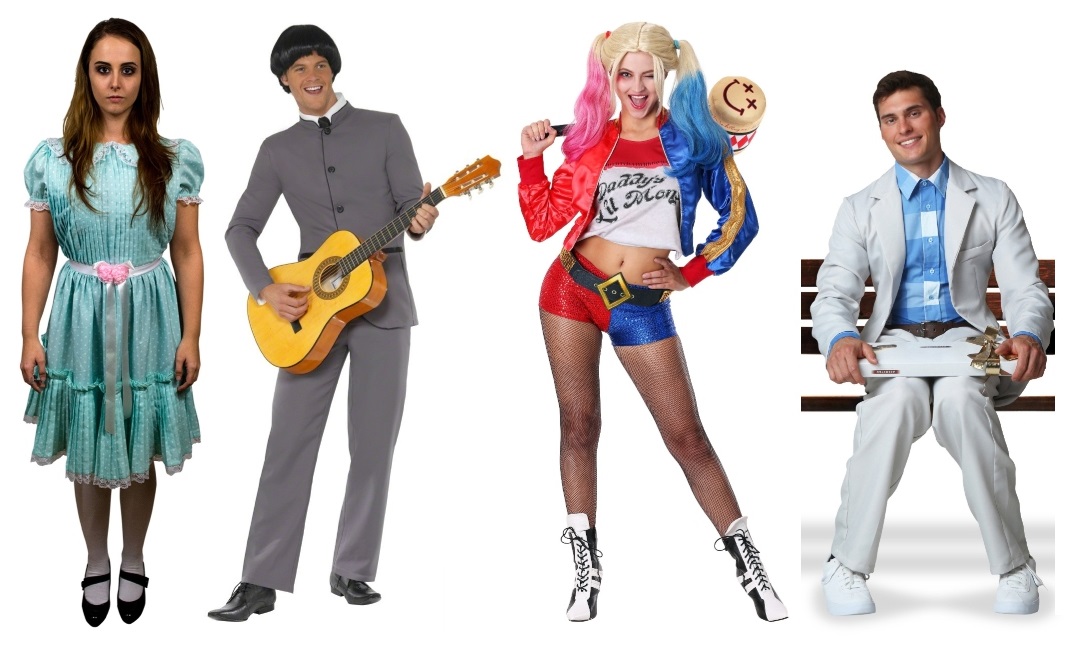 Which famous twins come to mind first? We're partial to the Shining twins because they're Halloween icons, but you can find other twin costumes to unleash your inner Gemini. Spontaneous and silly, the internet has determined that Harley Quinn is a Gemini through and through. She also shares the spotlight with Forrest Gump, born on the 7th of June. Our IRL inspiration for Gemini costumes comes directly from Paul McCartney of Beatles fame!
Cancer Costumes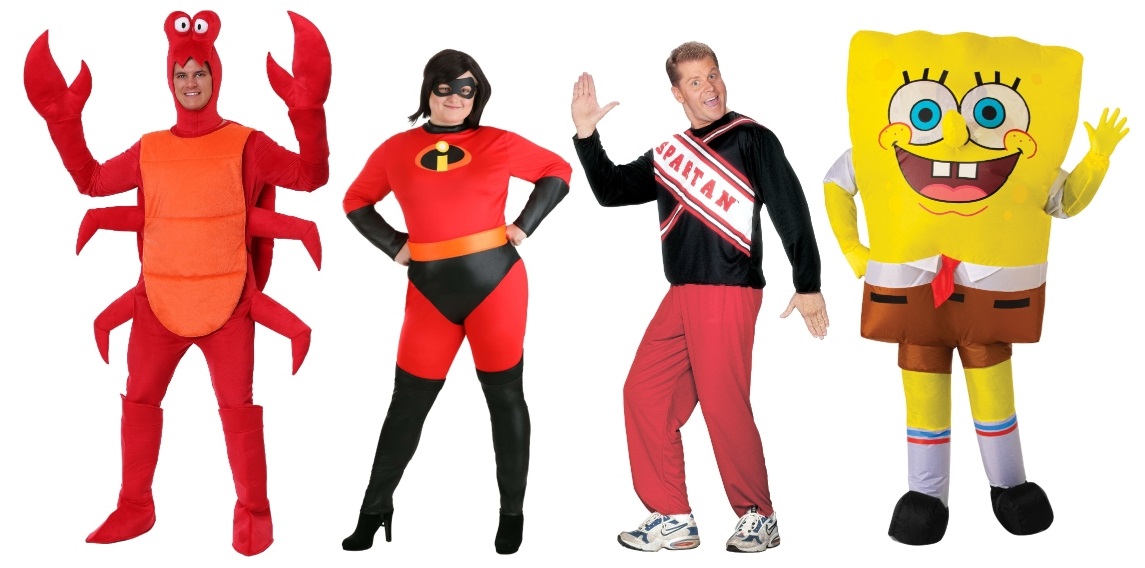 Cancer is the sign of the crab, so the most obvious choice here is a crab costume! However, Cancer is also known as the "mother of the zodiac", so pick one of your favorite movie or TV moms. We chose Elastigirl because she's a mom first and a superhero second, and she supports her family. Of course, we can't forget our Cancer birthdays! Will Ferrell is one famous Cancer celebrity, so why not try one of his SNL costumes? (Or Megamind, if you dare!) We also have SpongeBob SquarePants, one of our favorite residents in Bikini Bottom.
Leo Costumes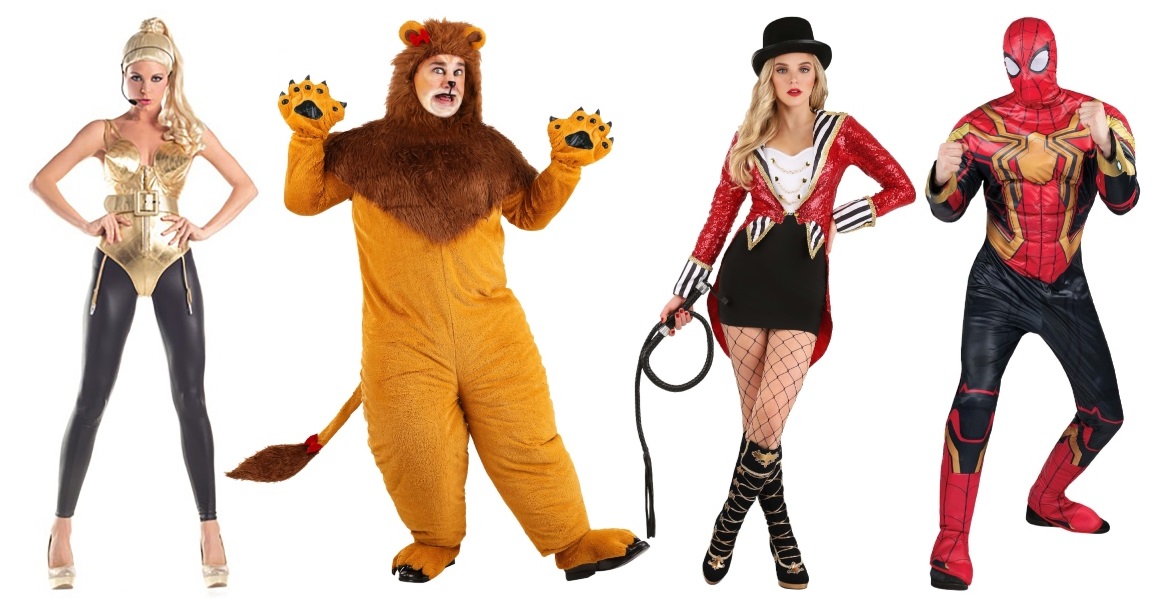 Is anything more Leo than a lion costume? (If you love horoscopes, you already know the answer.) Leos are well-known performers who love the spotlight, so you can even bring out your inner theater kid with a cowardly lion costume from The Wizard of Oz. Other uniform costumes like ringmaster costumes or drum majorettes are also geared toward performers. There are plenty of performers with Leo birthdays, including Madonna—and you'll stand out in her famous cone bustier! Our pick for fictional character birthdays is the friendly neighborhood Spider-Man.
Virgo Costumes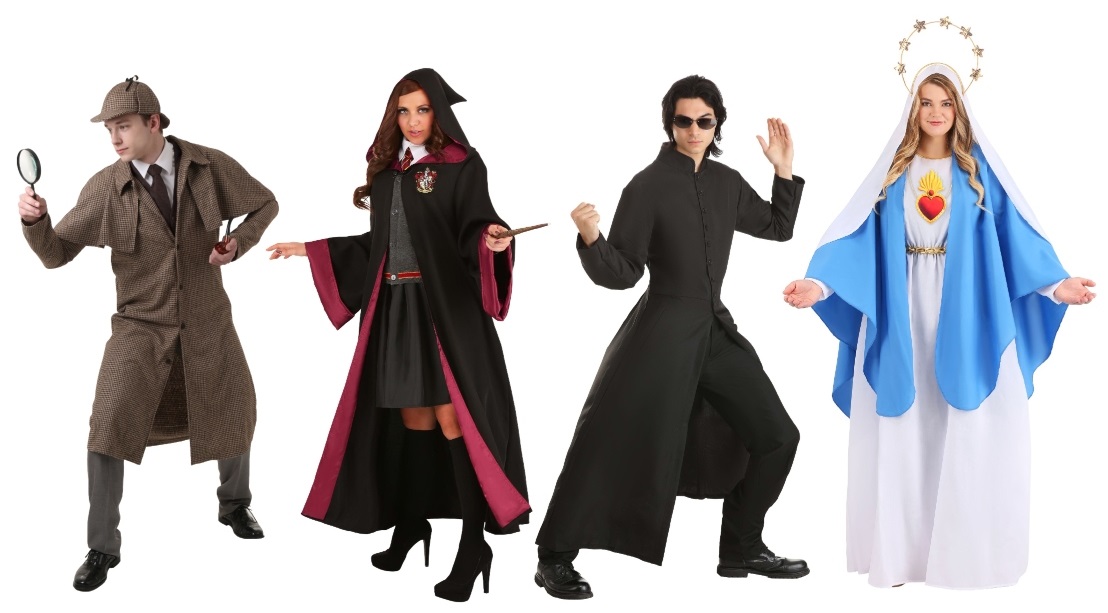 If you had to pick one characteristic to embody a Virgo, you'd probably choose perfectionism. Just like Hermione Grainger and Sherlock Holmes, Virgos are well-known for being highly analytical and organized. Famously, Keanu Reeves of Matrix fame is our celebrity Virgo pick! He's right up there with the likes of Beyoncé and Idris Elba. The sign is also known as "the virgin", which has connections to Astrea of Greek Mythology and the Virgin Mary.
Libra Costumes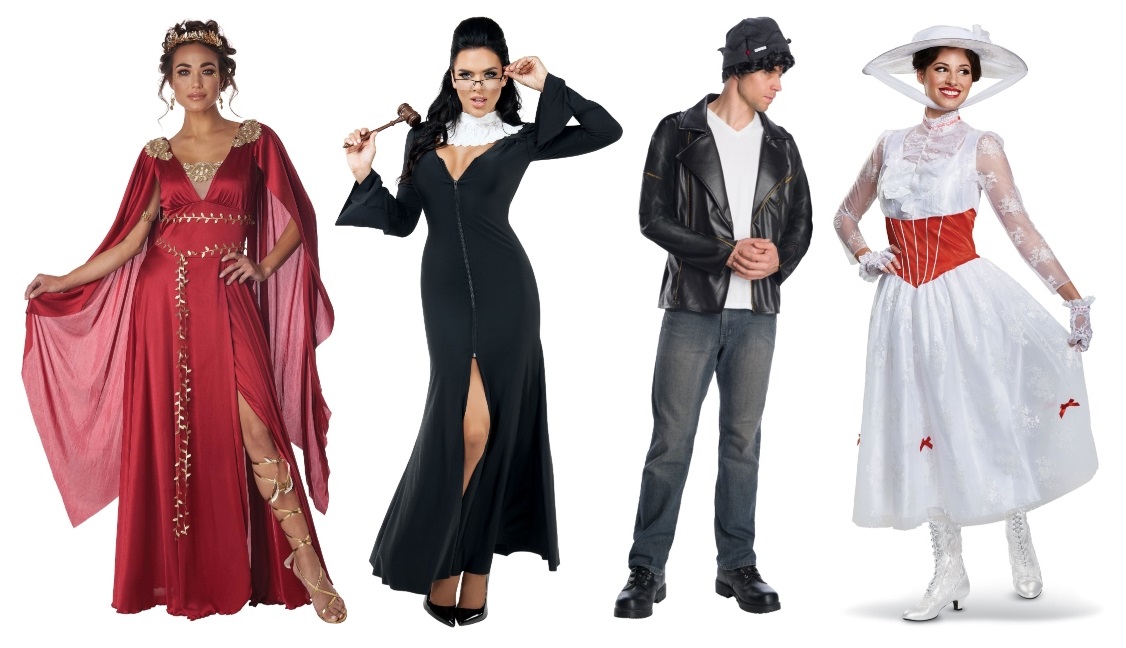 Just like Taurus, Libra is also ruled by Venus. Find an appropriate goddess costume (honestly, you can't go wrong with red or pink), and you'll be styling like Venus in no time! Also, Libra is connected to the scales of justice, so a judge costume would be appropriate. (And why not make it sexy if you'd prefer something more aesthetically pleasing than a shapeless black robe?) Our character costume is Jughead Jones from Riverdale, while we picked Julie Andrews as our celebrity Libra costume. Hopefully, you have the pipes to back it up!
Scorpio Costumes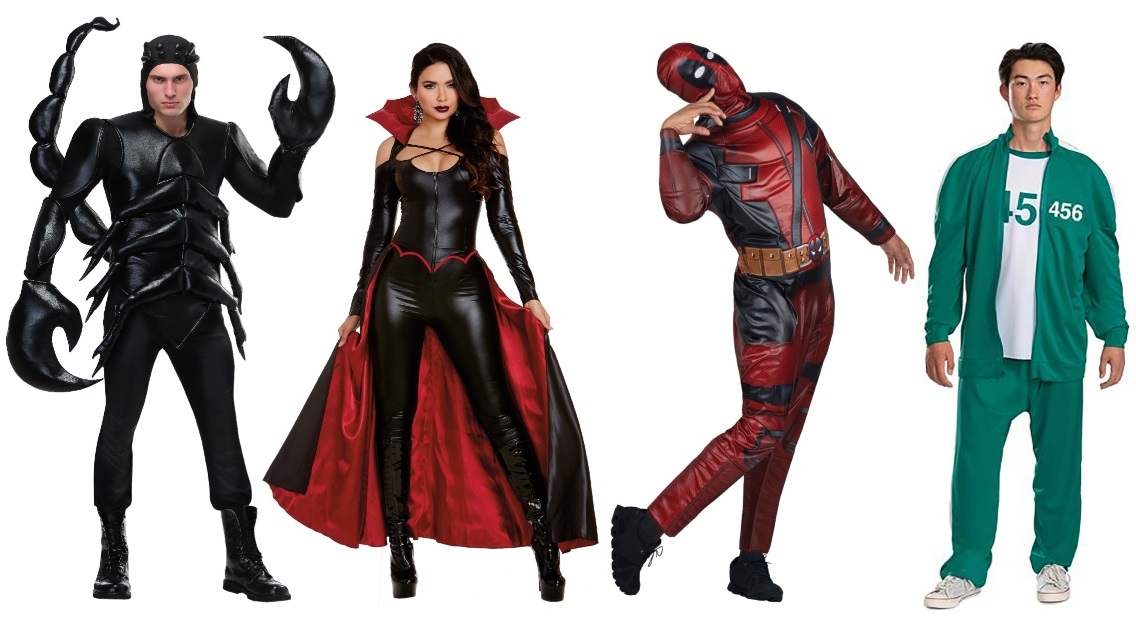 Known for their passion, intensity, and often manipulative nature, we're not surprised that Seong-Gi Hun was the last one standing in Squid Games. (Scorpios often end up near the top of lists of zodiac signs likely to survive in a horror movie.) However, we can equally see them as sexy and manipulative villain characters, such as a vampire. (Being undead also tracks with connections to the death tarot card.) The scorpion represents these prickly and sometimes misunderstood characters, so of course, we have a scorpion costume! Finally, Ryan Reynolds is a celebrity who gives peak Scorpio energy. Get a Deadpool costume, and you're set for Halloween!
Sagittarius Costumes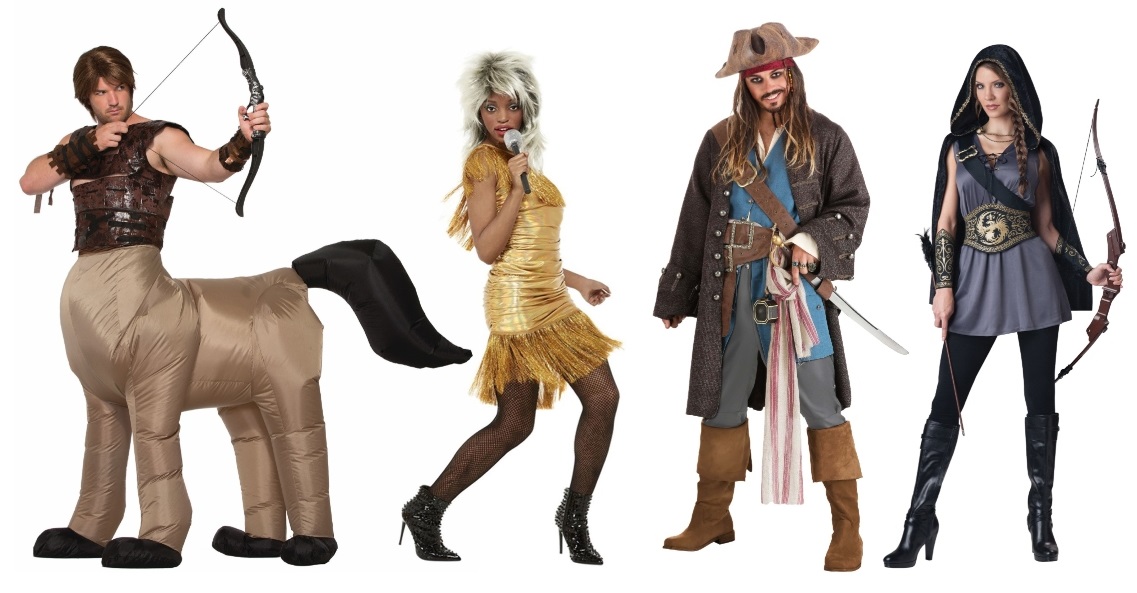 Sagittarius is often depicted as a centaur, but sometimes, it's just a bow and arrow, the sign of the archer. Not only could you be a nondescript archer character, but you could also choose a Robin Hood costume or Katniss Everdeen to channel your inner archer. While we may not know Jack Sparrow's actual birthday, the common consensus is that Jack Sparrow is the embodiment of a Sagittarius. He's witty, resourceful, and always ready for an adventure! It shouldn't surprise anyone that our celebrity Sagittarius is a natural-born entertainer, Tina Turner!
Capricorn Costumes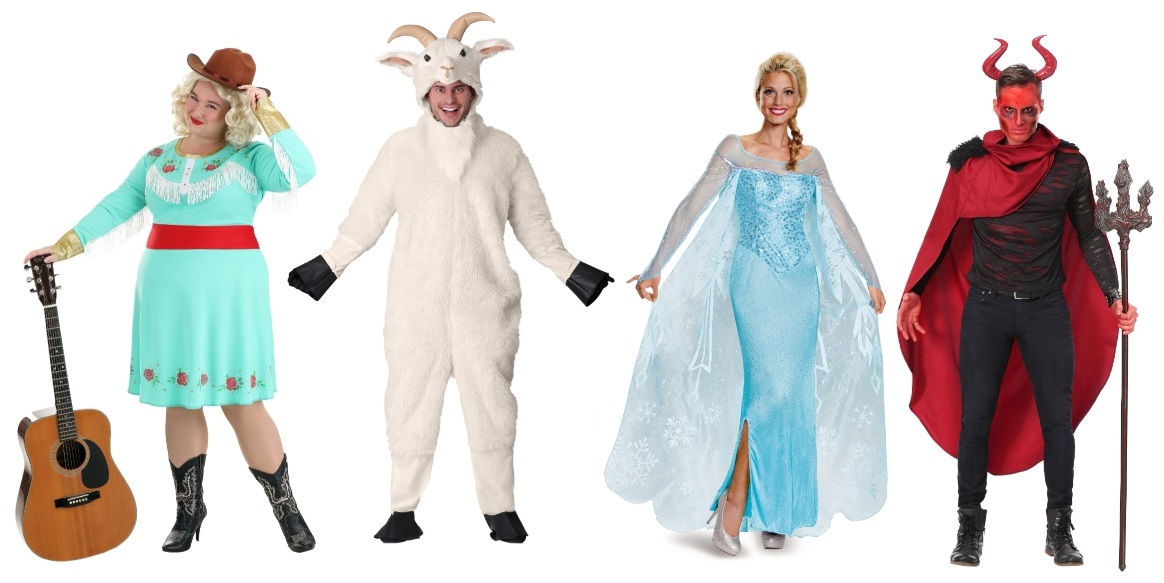 Capricorn's sign may be a sea goat, but a goat costume should be fine. (Unless you want to find a way to attach a mermaid costume bottom. You do you!) This sign is also connected to the devil tarot card, so a devil costume is also very Capricorn! We love the idea of Elsa from Frozen as a Capricorn due to her birthday and wintery ice powers. See? December and January birthdays can be cool! Also, Dolly Parton reigns supreme as an iconic celebrity Capricorn for her influence on music, charity, and activism.
Chinese Zodiac Costumes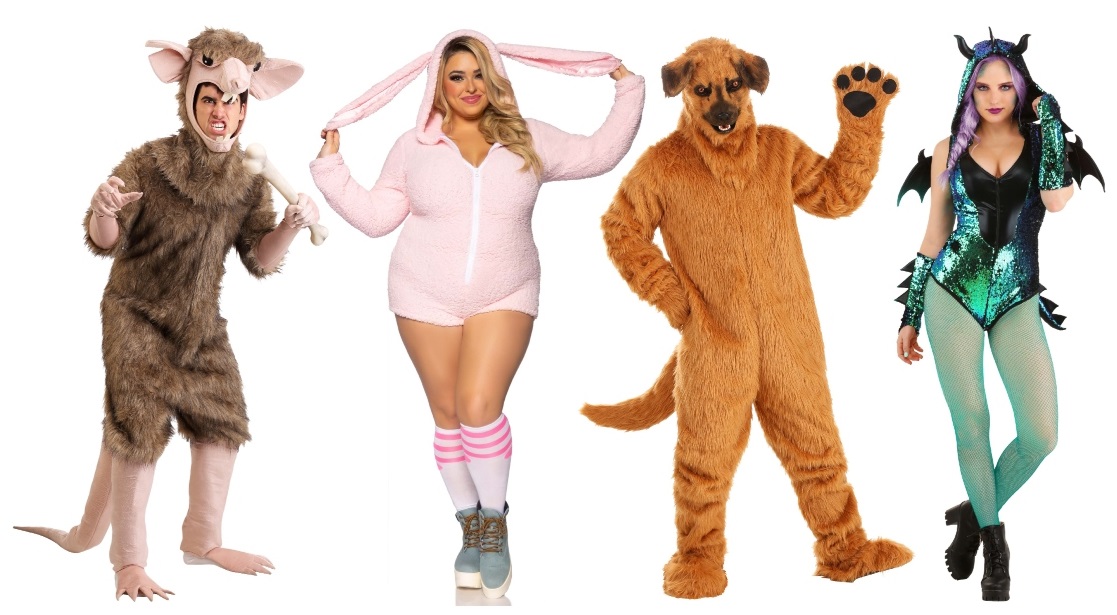 The Chinese zodiac works a little differently than the Western zodiac. There are still 12 signs of the zodiac, but they apply to an entire year rather than a monthly period. The Chinese zodiac signs are also represented by 12 animals: rat, ox, tiger, rabbit, dragon, snake, horse, goat, monkey, rooster, dog, and pig. Finding an animal costume to represent your Eastern zodiac sign is easy enough!
Do you agree with our picks? Who are some of your favorite zodiac-related celebrities and characters? We'd love to hear your thoughts in the comments. We hope you have the best Halloween ever this year!