Superhero costumes have long been a popular theme for Halloween dress-up. Though Batman and Spider-Man have been some of the top costumes, options have recently expanded with the increased amount of Superhero films being released. And while capes, spandex, and masks have mostly been a kids' game, there are tons of superhero costumes for adults who want to dress up as their favorite characters from the latest superhero blockbusters.
It's time, once again, for the Avengers to assemble. If you've been following the Marvel Cinematic Universe over the past decade, you know that big things are on the horizon for Earth's mightiest heroes. The Avengers movies have been a favorite of many superhero movie enthusiasts, and it's not hard to see why! Avengers movies like this might feature up to 76 characters, which could make for one epic group Halloween costume. Check out our epic list of superhero costumes for kids and adults and figure out how you're going to assemble your team of Earth's mightiest heroes.
Iron Man Costumes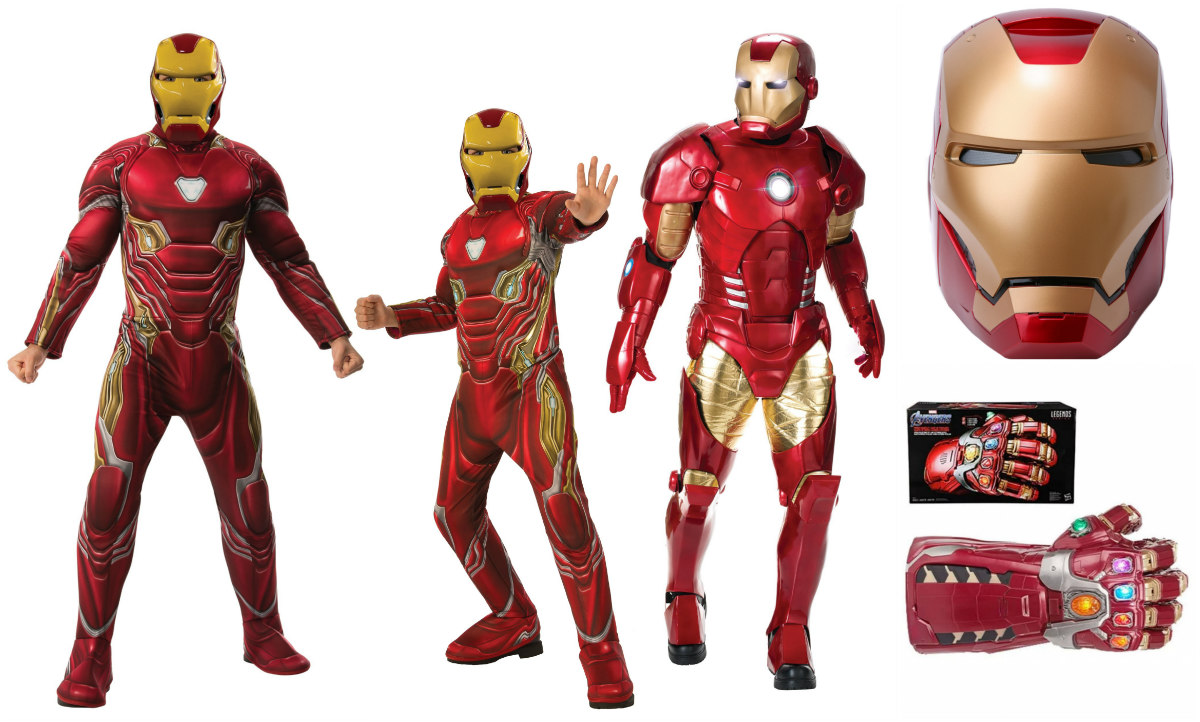 Tony Stark has some of the coolest tech in the Marvel universe, which shouldn't come as a surprise because he's a billionaire. Dressing as Iron Man for Halloween doesn't mean you have to wear a real metal Iron Man suit, though. Do you know how heavy that would be? There are Iron Man suits for men and women (though that would just be an Iron Woman costume, right?) made from fabric or molded plastic. If you're looking for a true metal superhero outfit, you may have to forge your own.
Captain America Costumes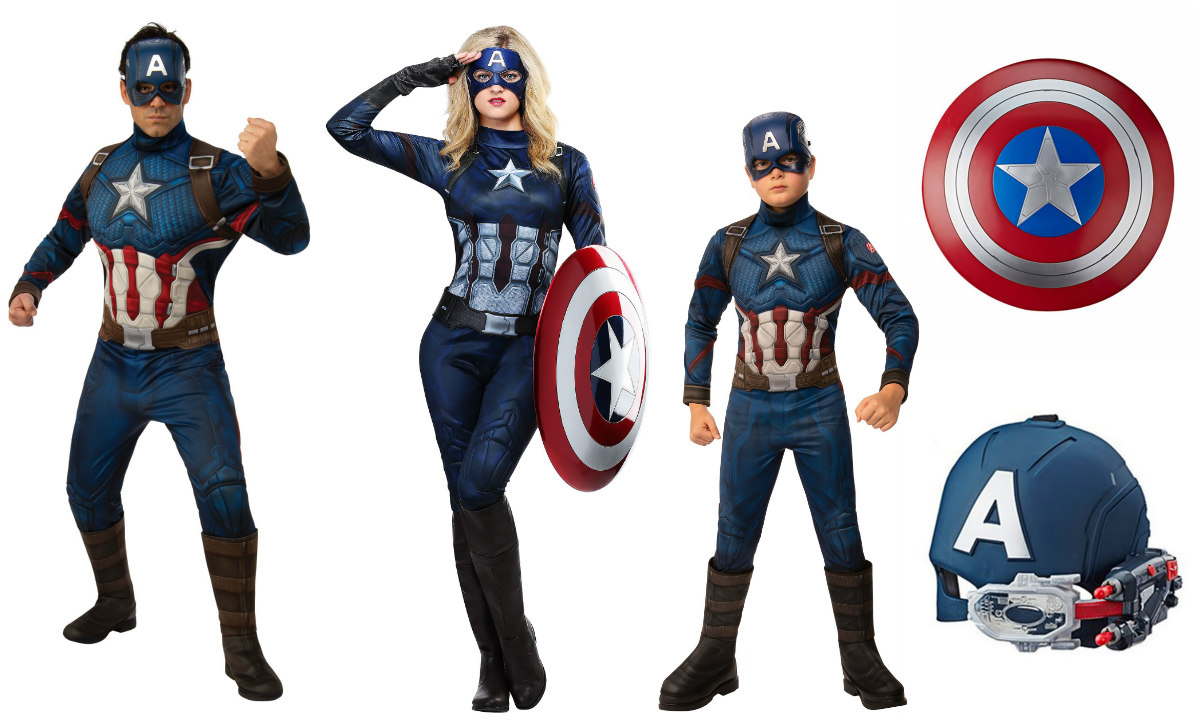 Another character leading the charge among the Avengers is Captain America. Steve Rogers has become both one of the most popular and most hated Avengers, depending on which side you're on after Captain America: Civil War, but there's no denying his strength and leadership are needed in the fight to save the world from the mad titan Thanos. Slip on one of these Captain America costumes and you too can lead the charge in your favorite super hero costume.
Spider-Man Costumes
Do you wish you could do whatever a spider can? Find the perfect Spider-Man suit that will help you climb walls, leap from buildings and shoot webs...okay, maybe you won't have those powers, but you'll still look like a friendly neighborhood Spider-Man. This, however, is a good thing because with great power comes great responsibility. Since you don't have the powers, why would you have to worry about the responsibility? (Spider-Man is a popular superhero costume for kids, so maybe don't tell them the responsibility bit.)
Black Widow Costumes
Black Widow might be the toughest Avenger of them all. She doesn't have a high-tech suit or a shield made out of advanced metal to protect herself, yet she manages to do some damage when it comes time to fight. It certainly doesn't matter what kind of trouble she finds herself in, she's resourceful enough to take care of herself and even puts up with the cumbersome task of keeping heroes like Iron Man, Captain America, and even the Hulk in check. You'll feel ready to take on any costume party with these Black Widow superhero outfits!
Thor Costumes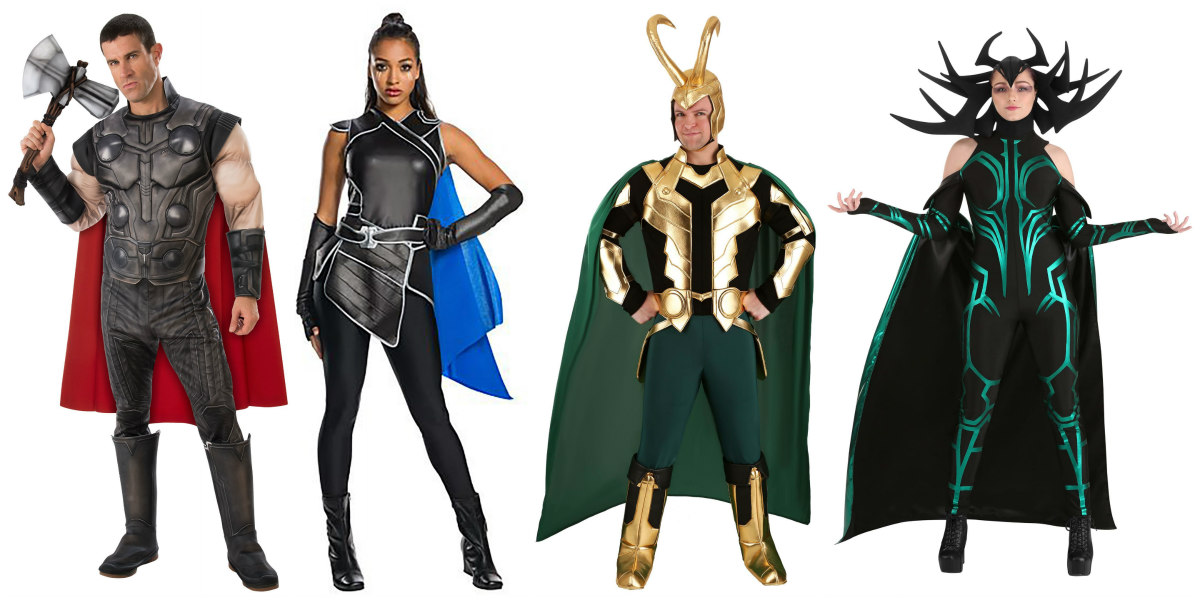 Thor, son of Odin and god of thunder, is a force to be reckoned with as one of the strongest Avengers. (Although you might not want to enter that debate.) While Thor may have undergone a physical transformation in losing his long hair in the movies, anyone who knows the character knows that he's most recognizable with his long hair. If you're not in a big costume group, you can pair your Thor costume with a Hulk costume or a Loki costume.
Incredible Hulk Costumes
Incredible Hulk costumes are a smash! If you're feeling angry (or are always angry), express some pent-up rage dressed up as Bruce Banner in full Hulk mode. The superhero costume idea speaks for itself and you can choose whether you want to go with a mask, a simple wig, or full-on green makeup. If you're looking for a fun couples costume idea, there are some options with Hulk. You can dress up Tony Stark, his scientific counterpart in the MCU, Black Widow, his love interest, or his buddy Thor from their team-up in Thor: Ragnarok.
Black Panther Costumes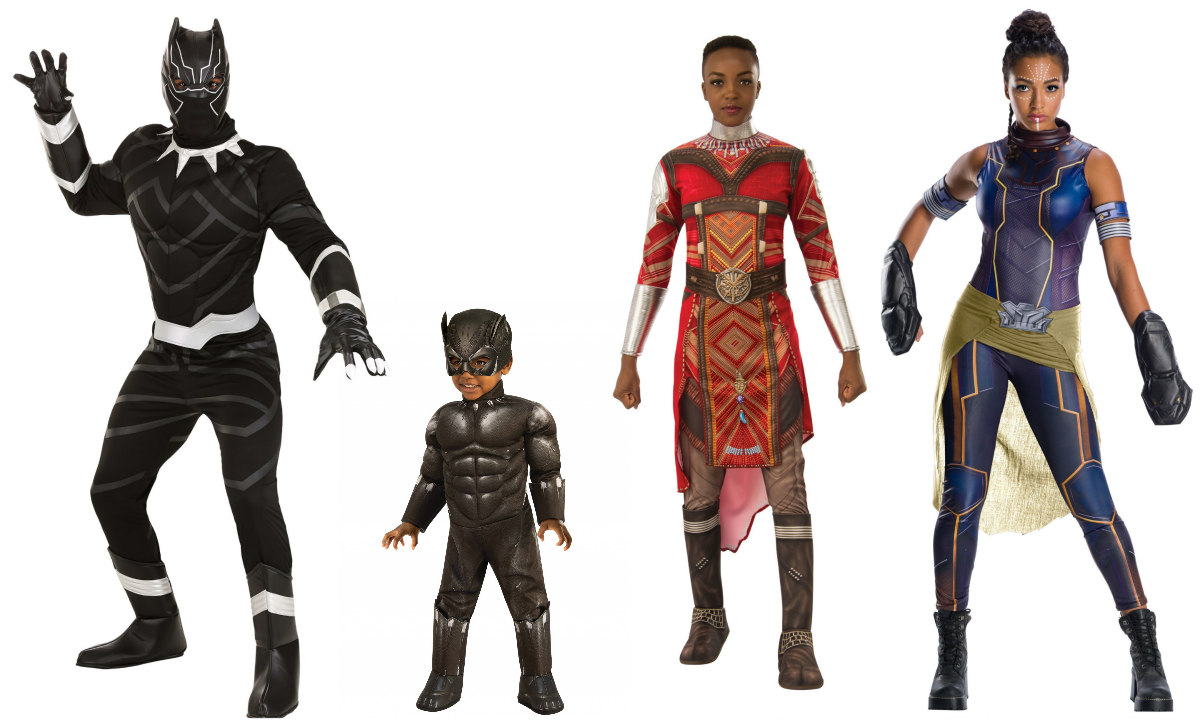 All hail the king! After making waves at the box office, Black Panther has quickly become one of the more popular Marvel superheroes in the entire MCU. Next to the Iron Man Suit, Black Panther's suit is one of the best superhero costumes in movies because it's virtually indestructible and can absorb the energy of the hits it takes and can use it as a counter-attack. Much like his home country of Wakanda, the Black Panther is one of the more stealthy superheroes, so it should also come as no surprise that his entire suit can be carried around in a necklace and forms around his body when he needs to leap into action. With these Black Panther costumes, you still achieve the stealth look of T'Challa's superhero suit, but you'll need to put them on the old-fashioned way.
Guardians of the Galaxy Costumes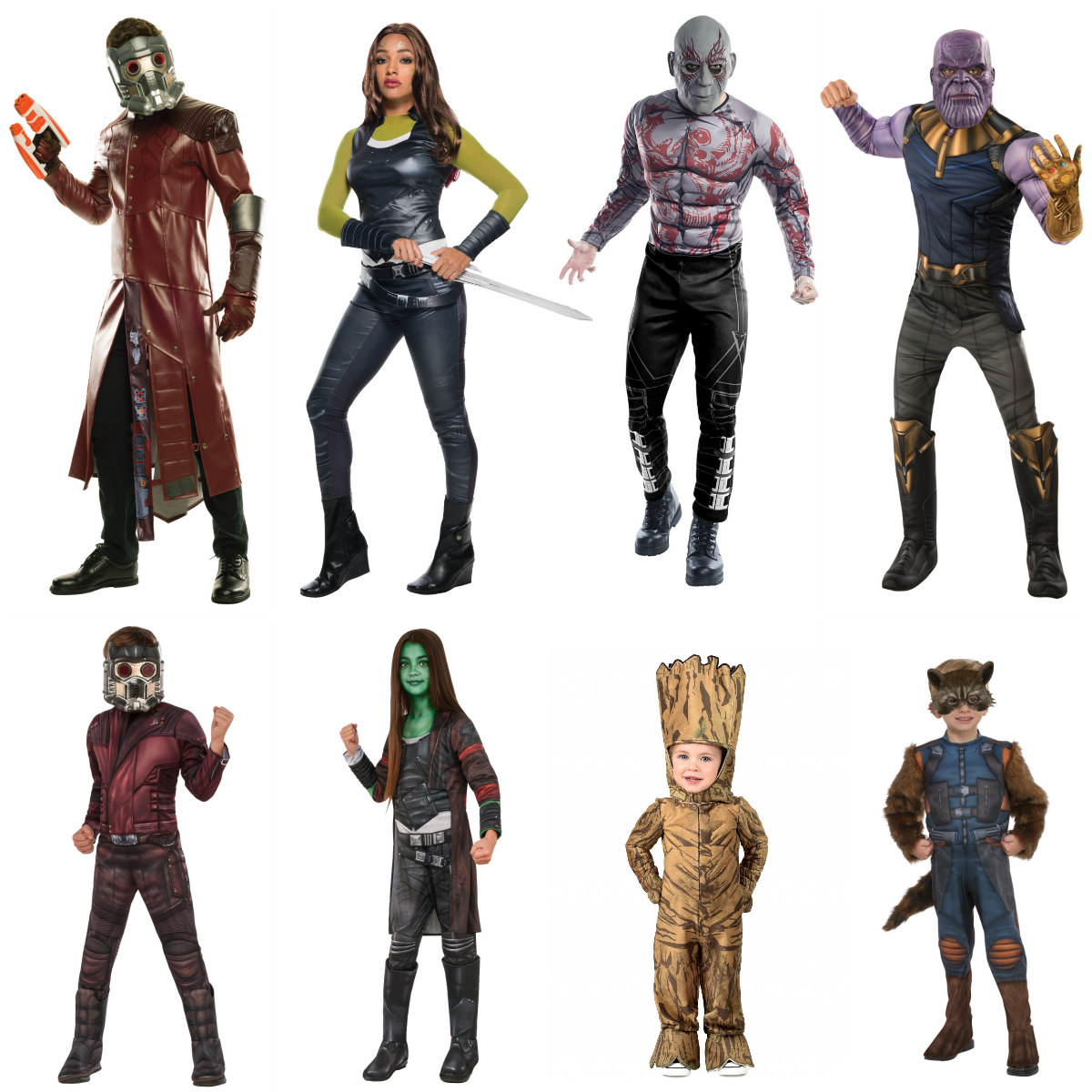 If you're looking to assemble a team of misfits, a Guardians of the Galaxy group costume is probably more your style. Whether you're looking to dress as a cunning leader like Star Lord, a skilled fighter like Gamora, or a trash-talking raccoon like Rocket, these Marvel costumes will put the fun in dysfunctional. Dressing up as the Guardians of the Galaxy is a great idea, but your group costume is going to need a few things: a sweet ride to cruise the galaxy with, an awesome mix filled with killer tracks, and a Groot.
Avengers Costumes
Of course, there are many more superheroes in the Avengers. One might argue there are too many, but if you're looking to assemble the biggest group of heroes, you're going to need the biggest selection of costumes. This is especially true if you're looking to assemble a family superhero costume. Plus, you can't count out secondary characters that may end up playing a big role. Superheroes like Doctor Strange, Ant-Man, or the Winter Soldier himself, Bucky Barnes. Of course, you can't forget Hawkeye either, although previous promotions for the Avengers have.
So, who are you going to be recruiting on your team in order to save the world or, you know, win the annual Halloween costume contest? Everyone has their own favorite superhero suit, but there's just something extra cool about seeing so many cool heroes coming together. If you want to dress up for the premiere of the latest superhero team-up film or solo adventure, round up your pals and check out all of these superhero costumes to put together your own unique team.