Incredible Hulk Costumes
How to Be The Hulk
Ideas, Tips & Tricks
To be The Hulk, you have to be mean and green! If you've picked up one of our costumes, then you've got the green part down. This guide will give you tips on how to look mean for the perfect pics, how to act mean with some of his best lines and how to make the perfect couples look! Get your angry face ready, because you're about to learn how to be "the other guy" that comes out when Bruce Banner gets mad.
How to Pose for Pictures in Your Hulk Costume
"Rage"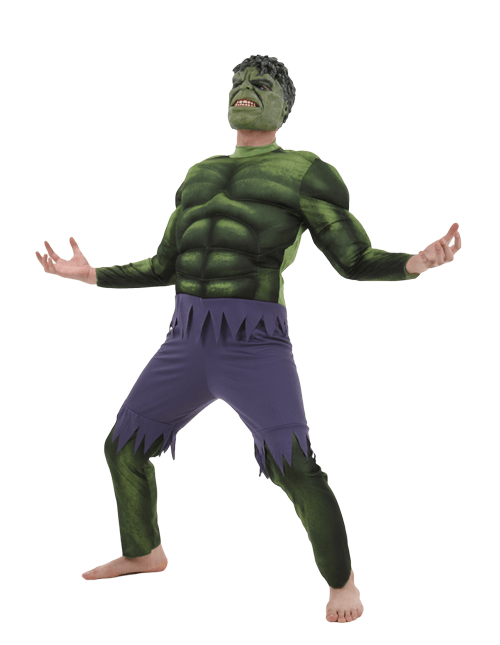 "Angry"
"Grab"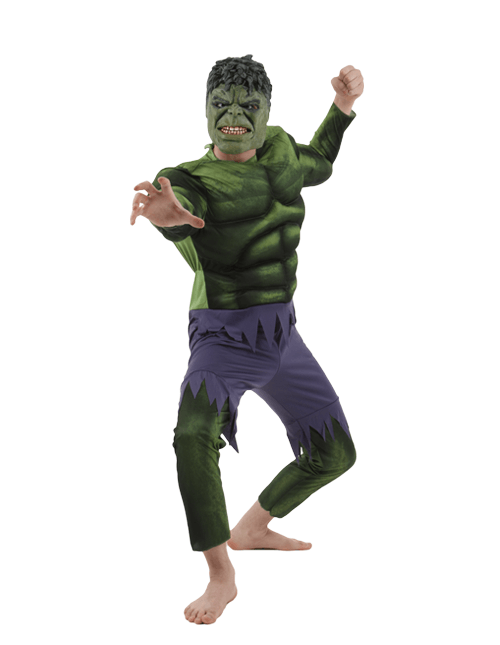 "Smash"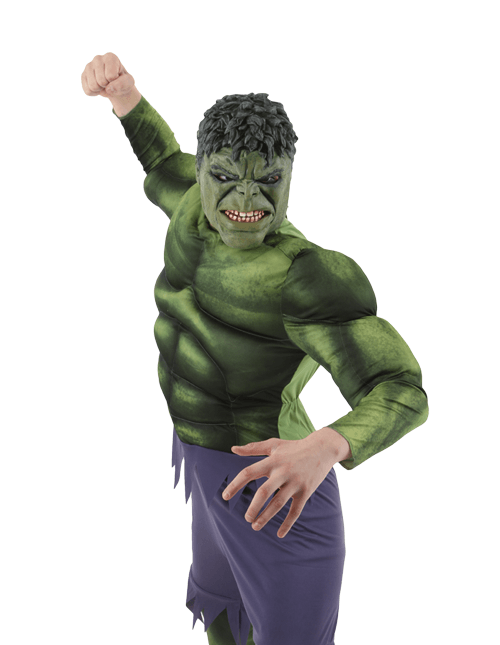 You've got the big green muscles and the ripped purple pants and now it's photo time. If you want the best "Hulkified" shots to share with your friends, then you'd better study some of his moves. From angry to smash time, these poses are some of the big mean guy's best poses for pics. Or, you can strike one of these poses to scare the pants off any super villain you come across.
Couples Costumes to Pair with The Hulk
Hulk & Black Widow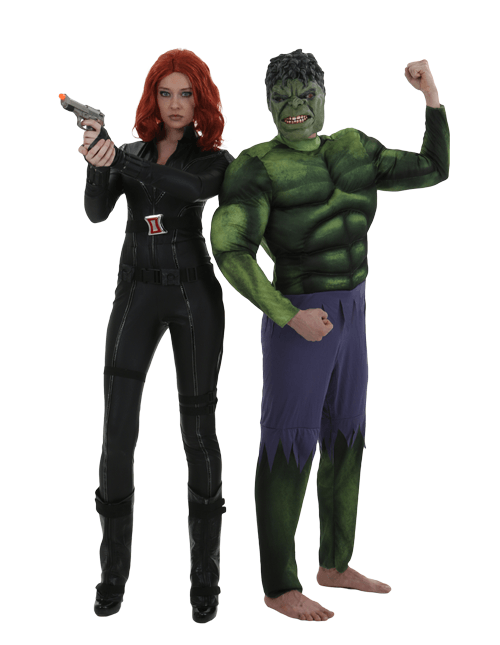 Hulk & Iron Man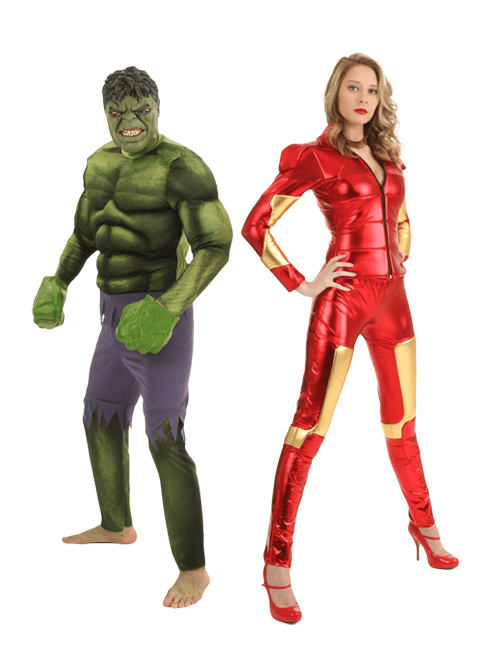 The Hulk has no problem getting dates. Everyone loves the green guy. If you're looking to take a special superhero out with you for a night of crime-fighting or for just a night of fun, you might want to try some of these combinations. Black Widow and Iron Man, both make for an Avengers-style deadly date superhero combination!