Sexy Couples Costumes
There are two well-known ways to spice up a costume experience. Where edgy adult humor costumes are sure to spark a reaction, sexy Halloween costumes add a level of polish and even more play! But while a sexy cat costume leaves wearers feeling demure fiddling with their tail or cat ears, and a bare-all gladiator uniform can surely get a crowd roaring, we know a way to double the impact: sexy couples' costumes!
A men's sexy angel costume or Greek goddess shines brighter with a shimmering companion glistening beside them. And our sexy costume selection caters to both tastes and dozens more! Whether looking to rile things up with a sexy nun costume and a priest robe or wanting to keep it clean with a sexy maid costume and glitzy celebrity outfit, consider us your costume matchmakers! Take a peek at the following list of classic and beguiling adult costumes for more couples' costume inspiration. Then prepare to stun in the sultry style while coupled or strutting solo!
Sexy Men's Halloween Costumes
If we think about it, traditional men's fashion is pretty limited. A shirt and pants about cover the list of options, unless looking at formal wear. But even then, it's a suit and tie to accessorize. We're not looking at traditional style though. We're looking at costumes and that means unrestricted self-expression!
Whether want to bare it all or just a little, our sexy men's costume collection has a fit for you! Shop men's sexy cowboy costumes for cheeky twists on the classic Halloween character. Explore a flashy fantasy with our exclusive plus size merman or dreamy unicorn onesie. Or slip into something outlined below to stir up a few more alluring ideas!
Sexy Pirate Costumes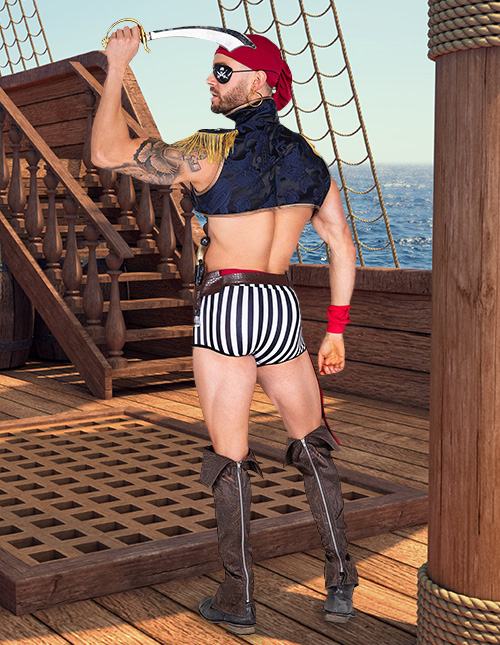 A life at sea has its intrigues. But it's unlikely you're looking at pirate costumes to get dressed for actual seafaring. However, if you and yours are hitting a themed pontoon party in the summer sun or looking to give new meaning to pirate booty this Halloween, our sexy pirate costumes are the treasure you seek!
Sport naught but your skivvies and dazzling personality in this men's sexy pirate costume. Accessorize with a toy sword or even a trick-or-treat pail to carry your valuables. And be sure to sack the selection for a pirate ensemble a partner will prize. From fierce pirate dresses to charming cockswain garb, our selection has a look for every captain and crew!
Sexy Cop Costumes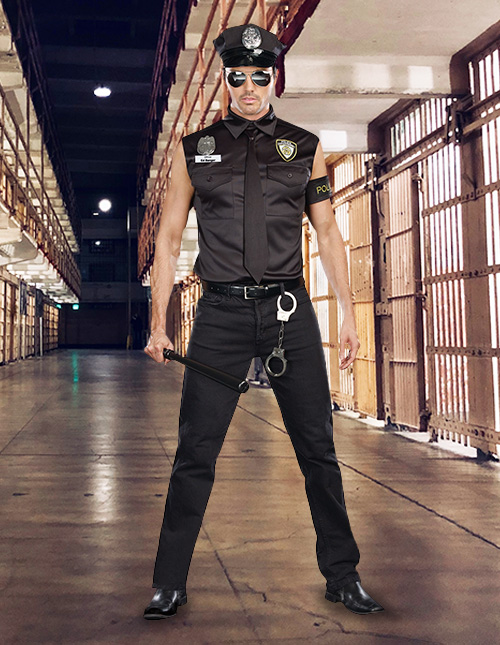 There's simply something about a human in uniform. Maybe it's the clean lines of the ensemble. Maybe it's the role we all know they serve while dressed in their crisp top and slacks. Whatever it is, our adult uniform costume collection is here to capitalize on it with everything from men's sexy firefighter costumes to sexy styles inspired by military uniforms.
If you're gunning for an iconic sexy uniform costume though, there are few better than sexy police officer costumes! Shop this classic men's sexy cop costume or protect and serve provocative Halloween plans with other arresting men's and women's police costumes. Just don't forget your police gear. From cuffs to shades, it's all in our accessories locker!
Sexy Devil Costumes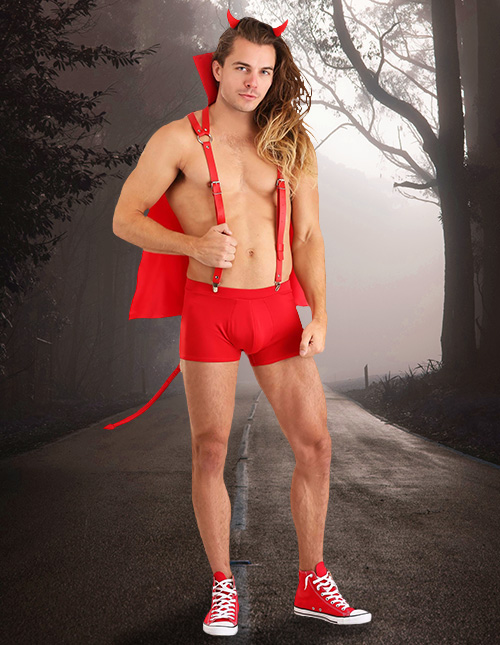 There's no other way to put it. Whether dressing like Lucifer himself or a fierce tiger, feeling like a sexy devil is likely the goal. It's empowering and sure to leave you feeling armed with enough charm to dupe old Luci into making a deal with you! Summon the desired effect when you shop our men's sexy devil costume collection to become a trickster king!
Burn cool in our flaming devil costume that ensures you can't be accused of hiding anything up your sleeve, or anywhere really. Set hearts on fire when you coordinate with a devilish darling dressed in a sequined devil onesie. Or treat the Halloween party to an epic costume battle between angel and demon where wings and horns are sure to convert new followers.
Sexy Santa Costumes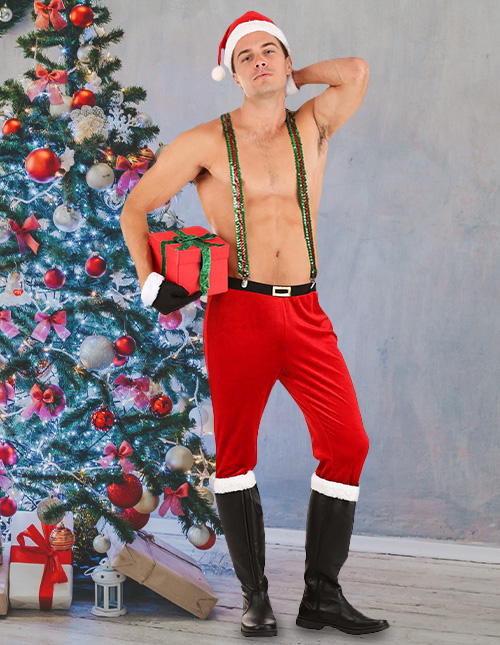 For Christmas or Halloween, a sexy Santa costume is a gift that keeps on giving! And this Made By Us sexy Santa delivers more than a package of garments and accessories. Spread Christmas cheer with the inclusive ensemble or sprinkle more spice into classic Christmas treats by presenting a partner with holiday costume ideas featuring sultry Santa and a little helper!
You and yours are ready to make even the coolest snowman melt sliding petite specs up your nose as a sassy Mrs. Claus, shattering assumptions as a nutcracker, or assisting Santa in a men's sexy elf costume! So, harness attention in one of our ravishing reindeer costumes. Or get on both the naughty and nice list reporting to Santa in costumes inspired by Elf on the Shelf!
Sexy Women's Halloween Costumes
Sexy women's costume has seemingly, always been there. So, of course, the variety covers just about everything, even if the costumes themselves don't. And our sexy women's costume selection is no exception. With more than 1,000 styles, including full coverage and plus sizes, we have a costume to help make every daydream a reality.
Dive into fantasy with sexy fairy costumes that charm on their own or coupled with sexy princess and prince costumes. Or get in touch with your other inclinations shopping the list of bolder versions of classic Halloween and playtime dress-ups detailed below. From dark and sensual to dangerously sweet, we're sure to reveal an arousing idea for your next costume event!
Sexy Vampire Costumes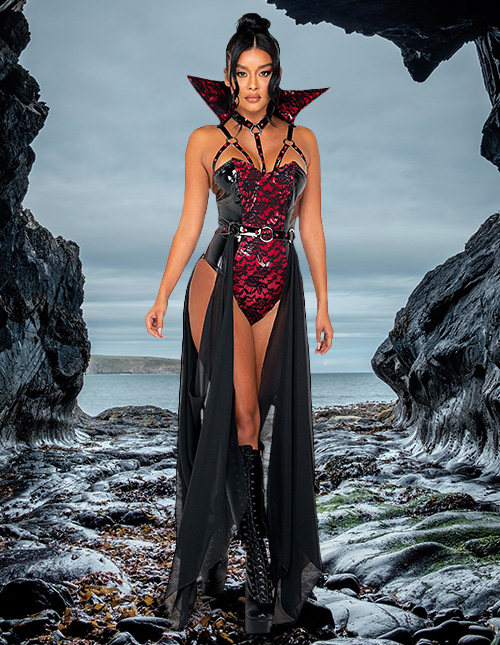 Modern vampires are rarely defined as anything but entirely captivating. And everything about their piercing eyes, sparkling jewelry, and glamorous disguises lends itself perfectly to sexy costumery. In fact, the vampiric allure is so strong that a bare-all women's or men's sexy vampire costume isn't required to ensure its magnetism.
But if you want your transformation to leave nothing to mystery this minimalistic women's vampire costume is a great choice. Combining well-known vampire costume details with a revealing shape, it's an unmistakable look. Ensure you're ready to sink your teeth into the provocative theme by pairing this or any of our offerings with costume fangs!
Sexy Witch Costumes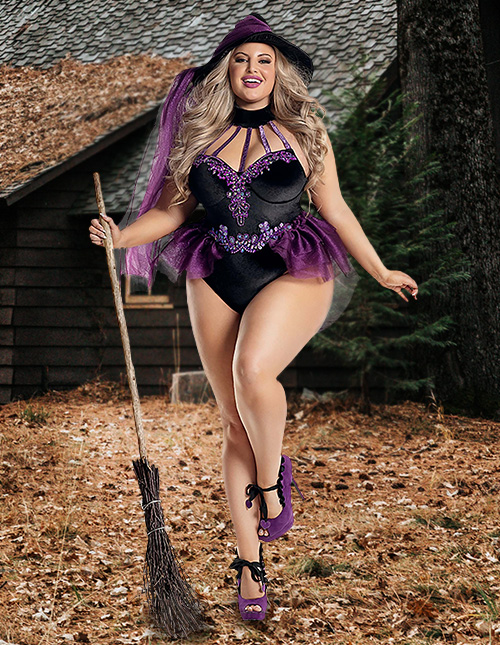 Want a sexy costume that'll have you and yours falling like you've been fed a love potion? Our selection of sexy witch costumes is sure to cast the right spell! Bewitch your audience with this dazzling plus size sexy witch outfit that's sure to have you bubbling with excitement. Conjure even more excitement when you pair any of our witch costumes with magical accessories!
While most of our available witch costumes come with a pointed hat, you'll still need to choose at least a wand and broom to ensure the costume is ready to fly! Stir things up with witchy heels and spider web-like fishnet stockings. And assemble a powerfully charming coven when you and yours dress in coordinating sexy witch or wizard costumes!
Sexy Nurse Costumes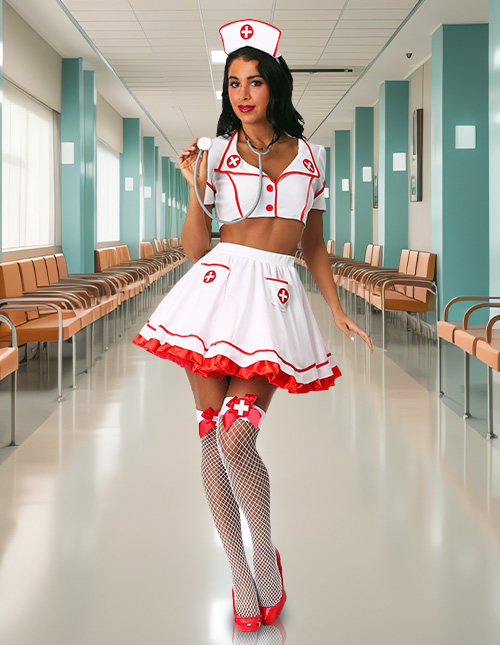 If the goal is to make hearts race or spike a few fevers, sexy nurse costumes are a perfect choice! And our collection of sexy men's and women's nurse costumes carries an appealing diagnosis and titillating prognosis! Try this exclusive sexy nurse costume for a look that's sweeter than any candy-striper uniform.
Ensure you're ready to check a party's vitals and really embrace the caregiver role with nurse costume accessories. From stocking to completing your uniform to prop stethoscopes and a Made By Us nursing bag to carry the essentials, we'll get you fully equipped. Then all that's left to do is decide if you'll run the show as the Charge or call a partner to play your attending doctor.
Sexy Bunny Costumes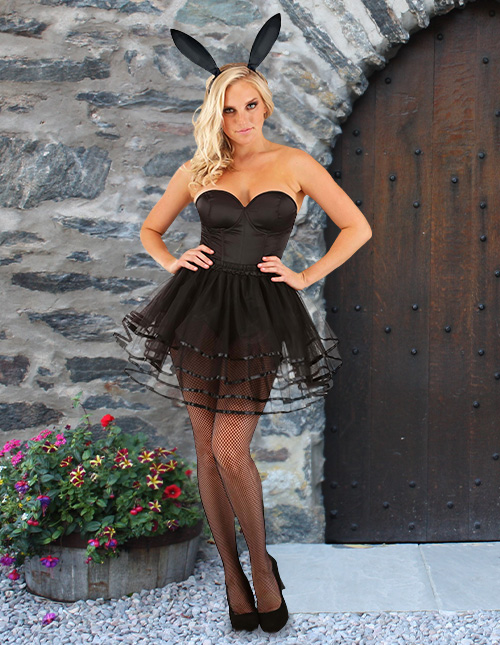 Sexy bunny costumes easily hit a list of iconic looks. Alluring centerfold photography likely lends to the ranking. But sexy bunny costumes are also the epitome of innocent ideas turned provocative, and that's a big part of the fun! And whether hopping at the chance to dress in centerfold fashion or a sweet-and-sassy outfit, our bunny costumes have you covered!
Stick to classic sexy bunny styling with our posh women's bunny costume. Its sleek bodysuit and ears headband are instantly recognizable. Slip into its included skirt to add a flirty flair. Or really nail an iconic style with bunny accessories like tuxedo kits and cotton tails. And double the fun with our playful sexy bunny costume for men and colorful Playboy Bunny options!