There are days when being tall can seem like a curse. You can reach the top shelf without a problem, but try shopping for pants that fit—not to mention a Halloween costume! Many stores carry only "one size fits all" costumes (or XL at most) and that's such a gamble. We're here to show you that Spooky Season doesn't have to be another tragedy. Whether you want to be a towering giant or just find a regular ol' costume in your size, we've got plenty of costume ideas for tall people! Read on for Halloween costumes that will flatter your tall figure and make you look and feel your best!
How to Choose Halloween Costumes for Tall People
Here are our best tips for choosing a Halloween costume for tall people:
Start shopping early. If you wait until the last minute, you might get stuck with whatever is left: a costume that doesn't fit.
Read the size chart. Keep in mind that costume measurements are of the costume itself. If you're measuring yourself, you'll probably need to add a little extra room—particularly if you'll be wearing the costume over other clothing.
Avoid jumpsuits. These are made for people of average height and will probably bind at the crotch.
Avoid short shorts, skirts, and shirts. These may look very short on you!
Consider top-only costumes. These are easy to throw on over your own clothes.
Consider wearing your own accessories. If the costume includes an ill-fitting piece—for example, pants or tights—you might be able to wear your own longer accessories or clothing instead.
Costumes Ideas for Tall People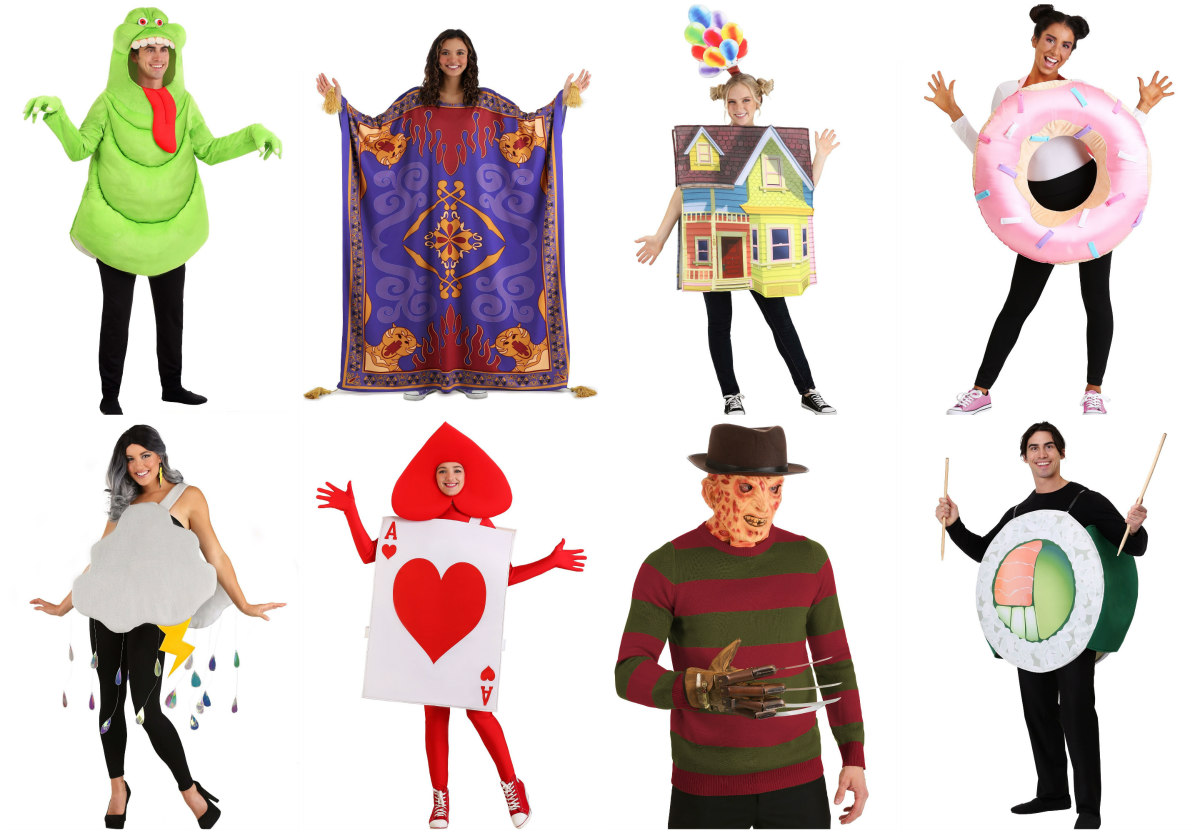 We've got the largest selection of costumes for tall people at HalloweenCostumes.com. Why? Because you never outgrow Halloween. You shouldn't have to cut holes in a bed sheet to find a costume for Halloween! (Cue sad Charlie Brown music.) You can find Halloween classics like Slimer and Freddy Krueger—or fun new costume designs, from Aladdin's Magic Carpet to donuts and sushi rolls!
Costumes for Tall Guys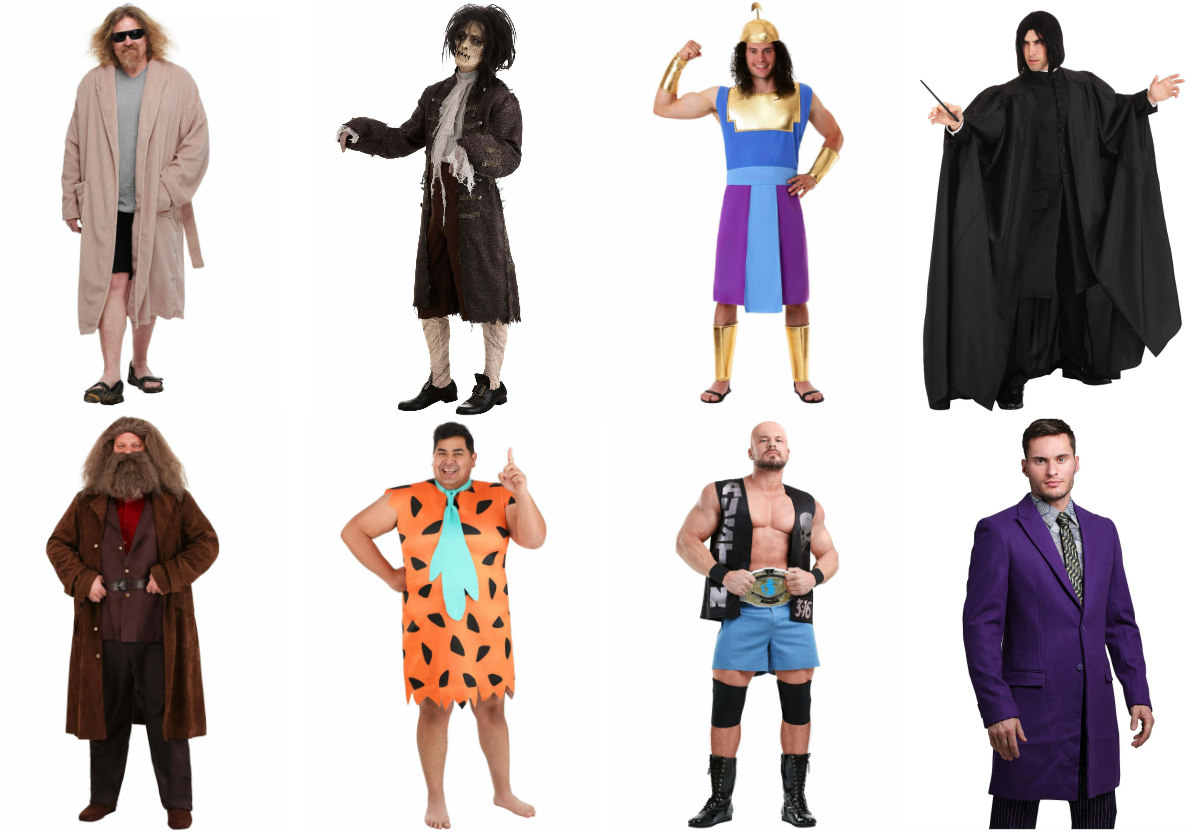 Face it, guys, a world without movies and television would be awful. They provide conversation topics at work and parties, a destination for date night, and something to watch while relaxing. This year, we've got some fantastic tall Halloween costume inspiration from the Dude and Snape to Fred Flintstone and "Stone Cold" Steve Austin. There's also the Joker, who's appeared in movies, television, comic books—probably every medium you can imagine! If you're looking specifically for big and tall costumes, you may have luck browsing our plus-size costumes for men.
Costumes for Tall Women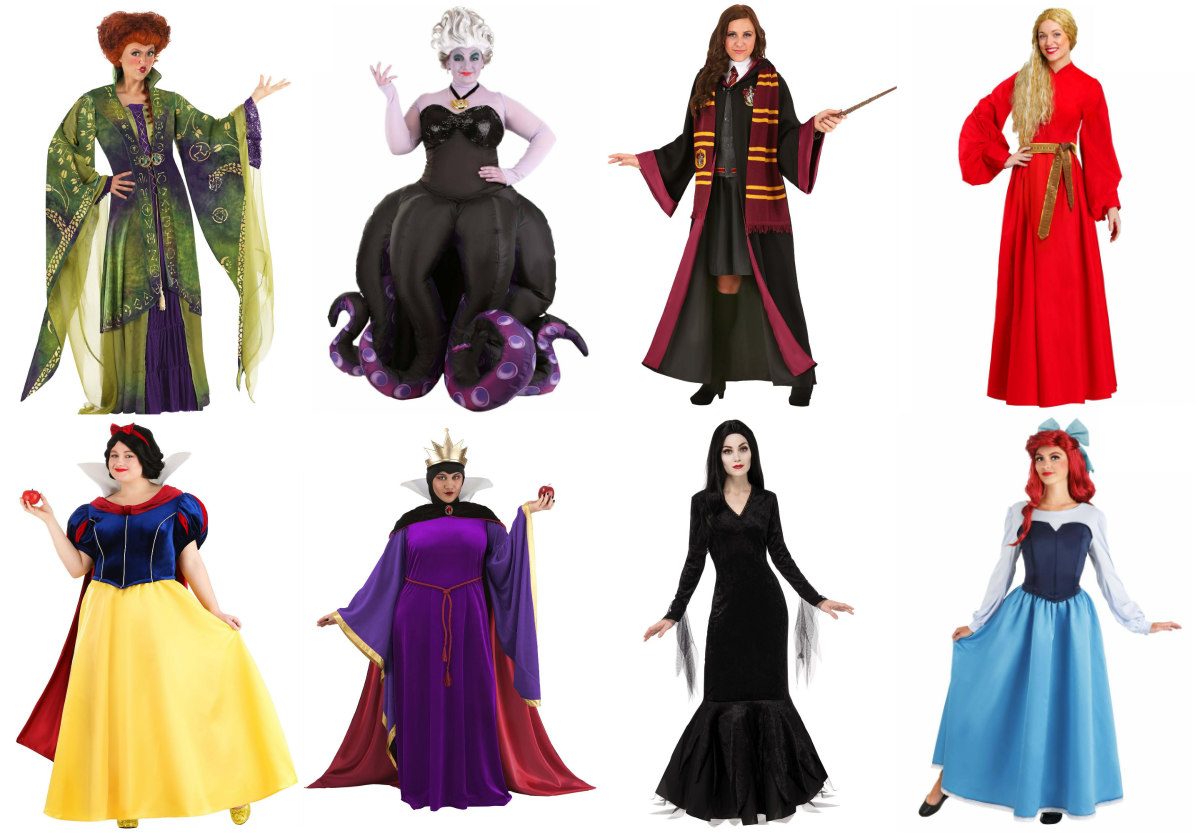 Are you tired of buying a men's Halloween costume or having to modify or DIY your own outfit? Don't worry, we've got plenty of costume ideas for tall women! Our first tip when shopping for tall women's costumes is to look for long dresses or skirts (like Winifred from Hocus Pocus or the Evil Queen) and either long sleeves (The Little Mermaid) or no sleeves at all (Snow White). After all, most people won't notice if longer skirt or sleeve hems fall a few inches short. You can also cover up shorter pieces with boots, tights, socks, or robes—like on a Hermione costume! Our selection of plus-size costumes for women includes plenty of costumes for tall women, too!
Costumes for Tall Kids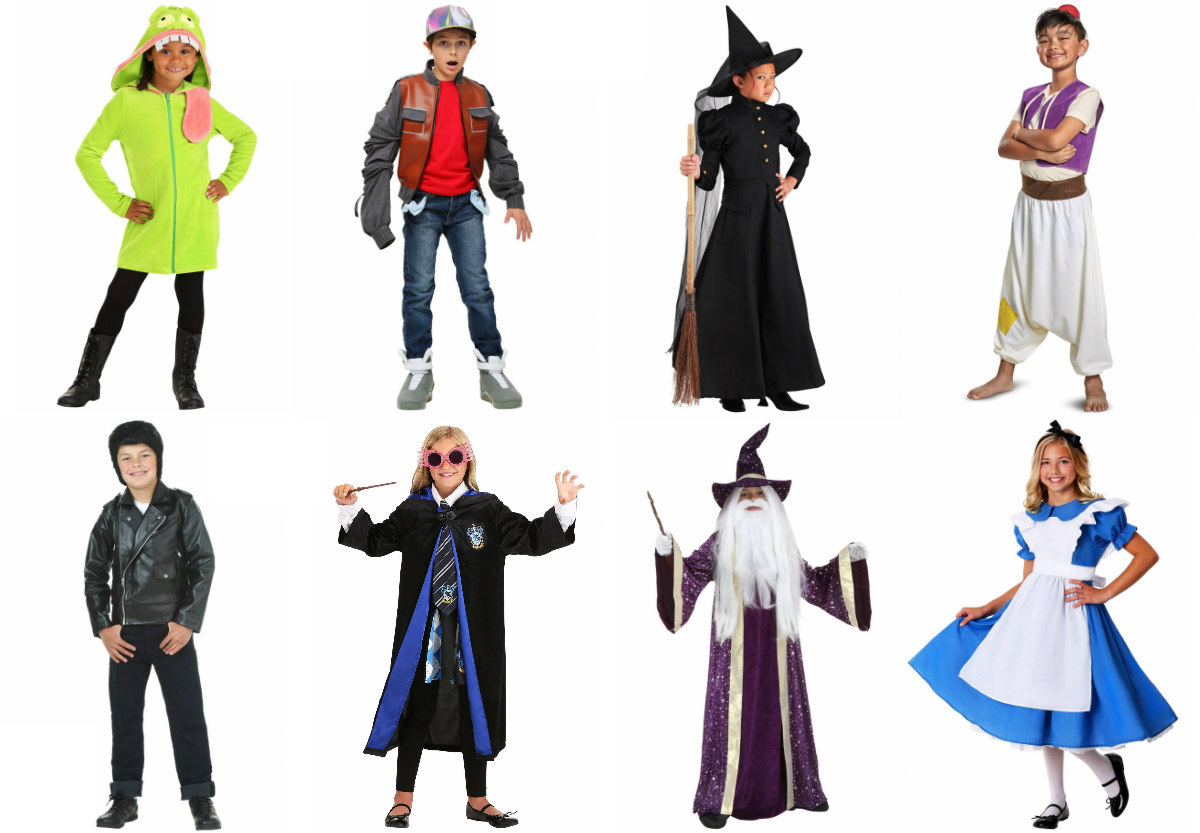 Kids can be tall, we get that. Sometimes they can move up to adult costume sizes, but that isn't a guaranteed fix as kids and adults often have different proportions. Don't worry, because we have the best costume ideas for tall kids—and you can find them using the same tips from earlier sections. For example, witch and wizard robes and dresses will fit almost everyone. Otherwise, top-only costumes like a Slimer hoodie or a Grease or Marty McFly jacket are great because the kiddo can wear their own pants. You may find that teen Halloween costumes are another option, too!
That does it for our favorite tall Halloween costumes. What did you think of our selection? Did you find something that will fit? Or did we forget one? Let us know in the comments! If you are still shopping, you might find what you're looking for in our plus-size costumes category or our guide to plus-size costumes. They include plenty of costumes fit for tall people!