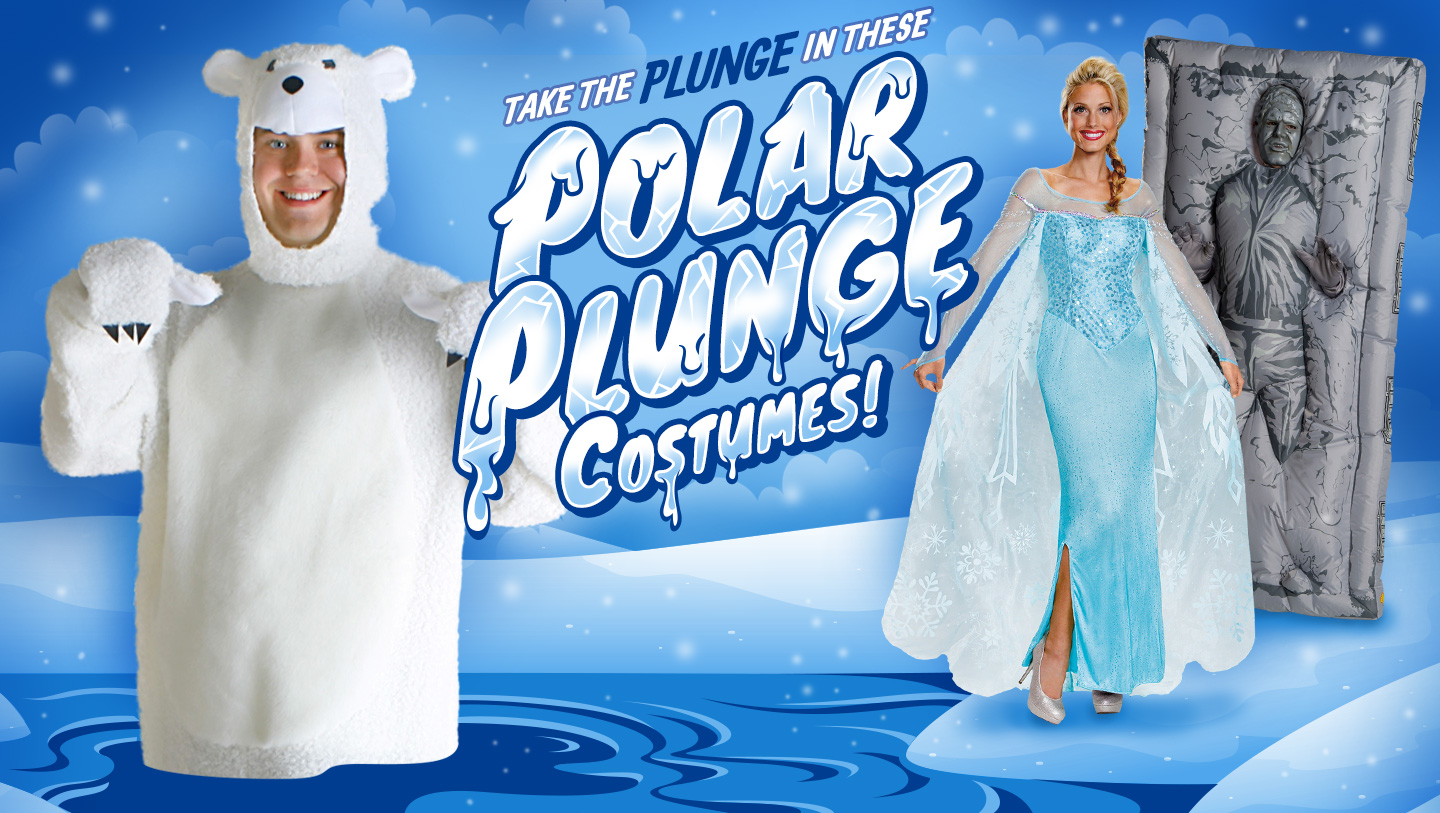 It's about that time of the year again, Polar Bear Plunge season! So what is the Polar Bear Plunge—also known as the Polar Plunge? Teams across the country will jump into freezing cold water, usually to raise money for charity. If you're wondering what to wear for the Polar Plunge, rest assured that just about anything is fine. Though not a requirement, most teams will dress up in matching costumes or apparel. Since making decisions with a group can be challenging, we picked out some of the best Polar Plunge costume ideas!
Polar Bear Costumes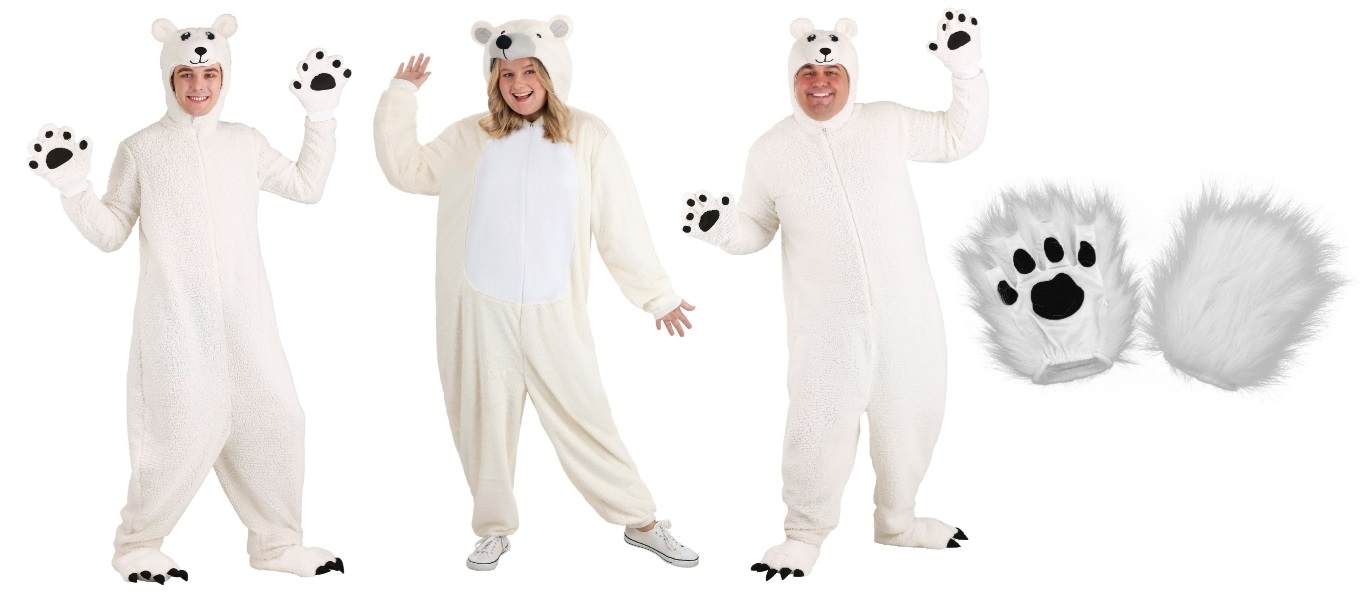 If your team wants to take the Polar Bear Plunge quite literally, you could always dress up as actual polar bears. If you're doing the bodysuit version, we suggest you bring a robe or some blankets to warm up afterward—we don't want you getting frostbite! Since everyone will most likely be dressing up in crazy costumes, sticking to this straight-to-the-point polar bear costume is an easy choice and hilariously fitting.
Christmas Movie Costumes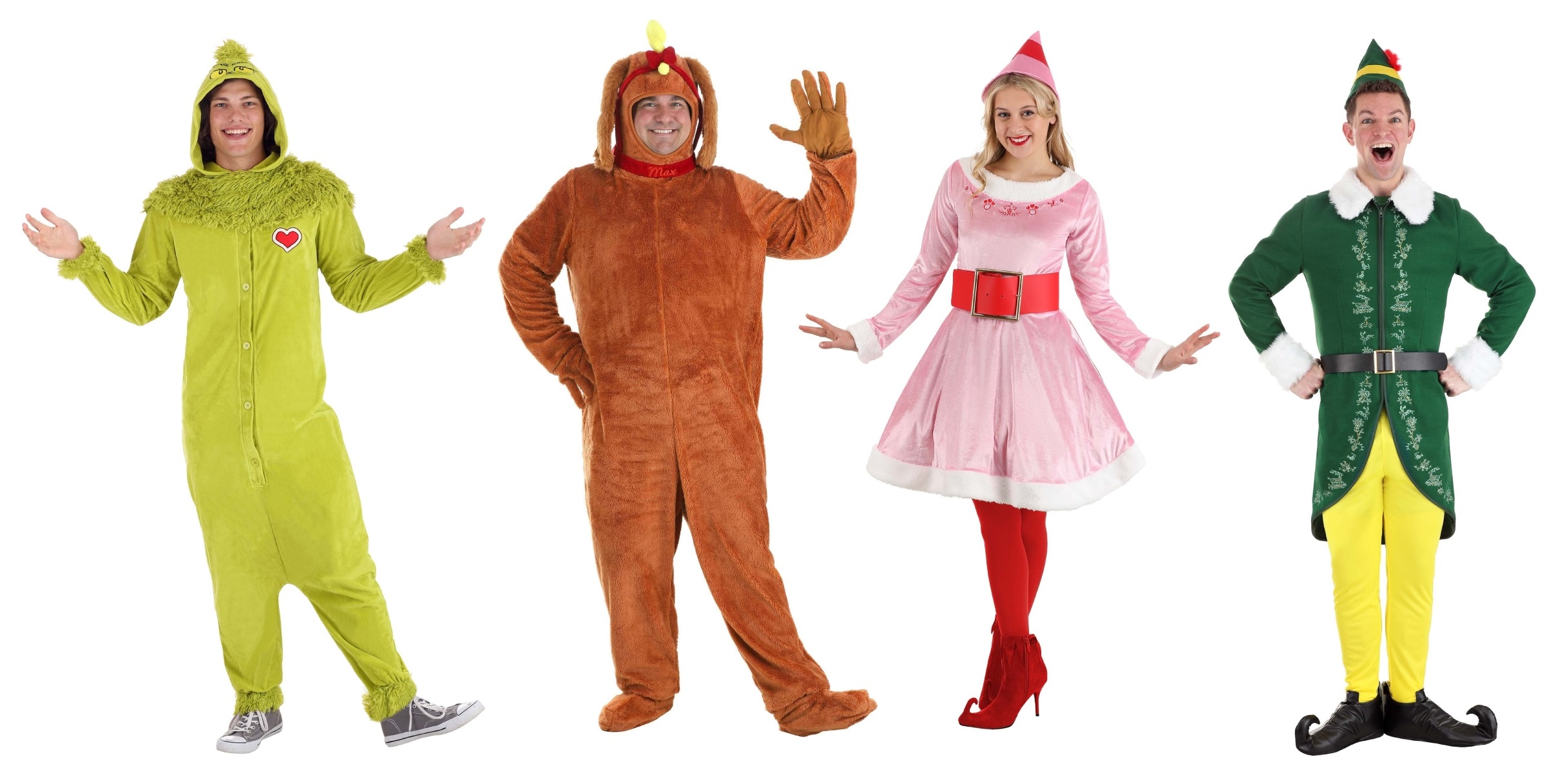 Polar Plunge Day is January 1st, so you're bound to see a lot of Christmas costumes there! It's a frozen, fun way to close out the holiday season. Sure, some events are held as late as February or March, but the waters are bound to be as chilly as the North Pole. We also love the irony of the Grinch attending a charity event. Maybe your heart will grow three sizes that day too!
Christmas Costumes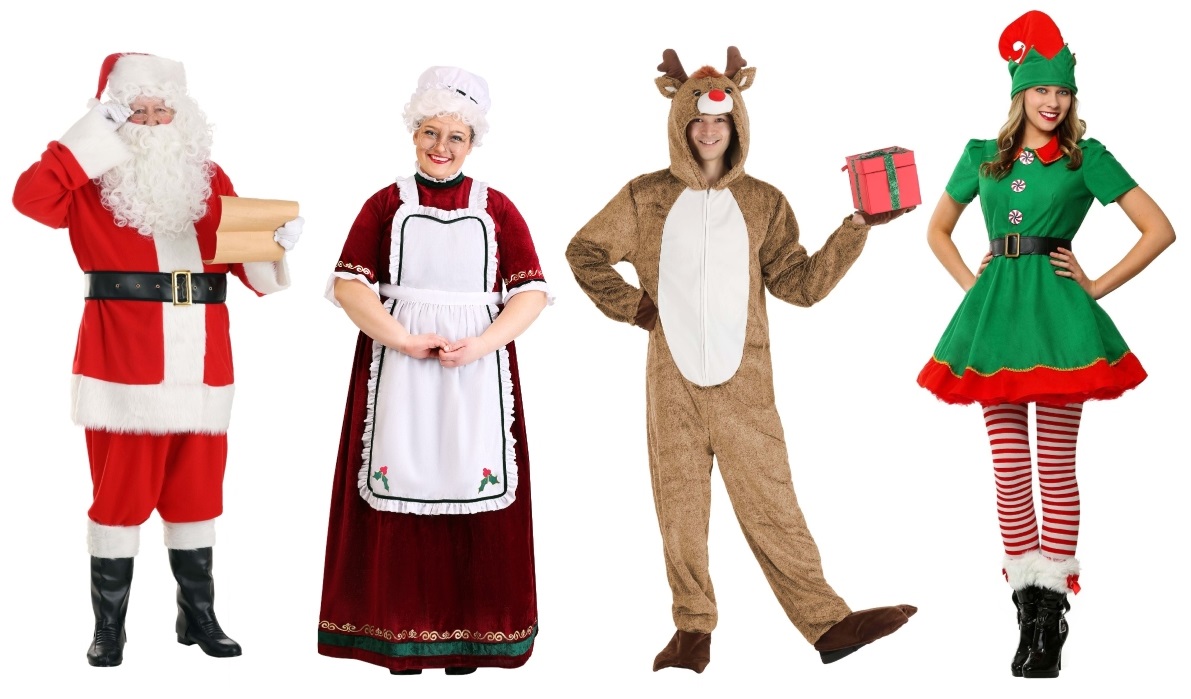 It wouldn't feel right to leave out the big man himself! You're sure to spot plenty of Santa costumes at a Polar Plunge, so why not get in on the fun? You can get creative by combining your Santa costume with swim trunks or a vacation-worthy Hawaiian shirt, or turn it into a group theme with Mrs. Claus and some helpful Christmas elves. These costume ideas for a Polar Plunge won't disappoint!
Frozen Costumes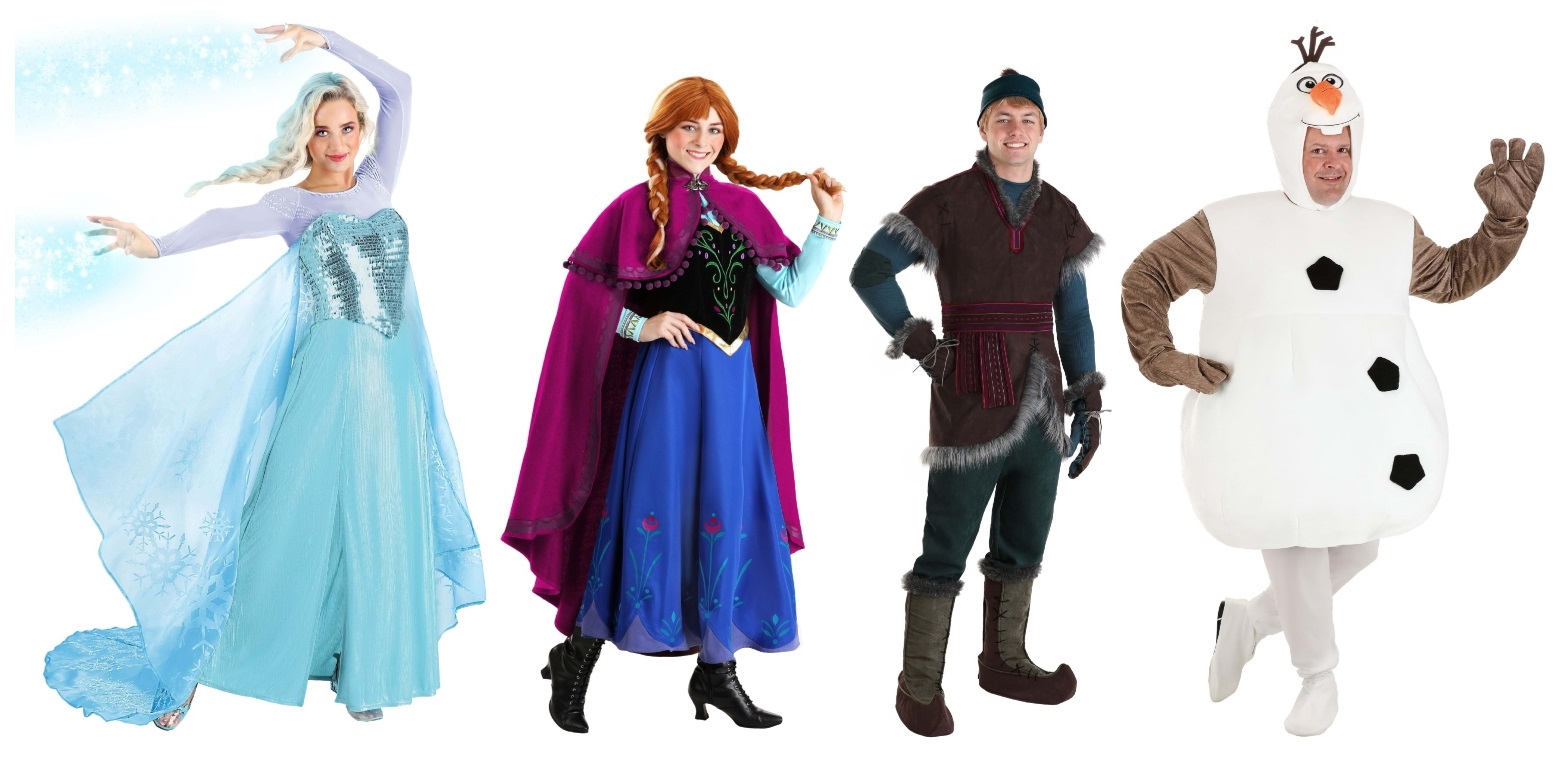 Though it's been a while since Frozen was released, the Frozen theme still makes for great and ironic Polar Plunge costumes. If you're planning on doing the plunge with your little ones as well, this is a perfect family theme. (We also have Frozen costumes in children's sizes as well!) While we can't fact-check this, we're sure Anna and Elsa already have experience with the Polar Plunge back home in Arendelle. We just hope Olaf doesn't melt when he hits the water!
Avengers Costumes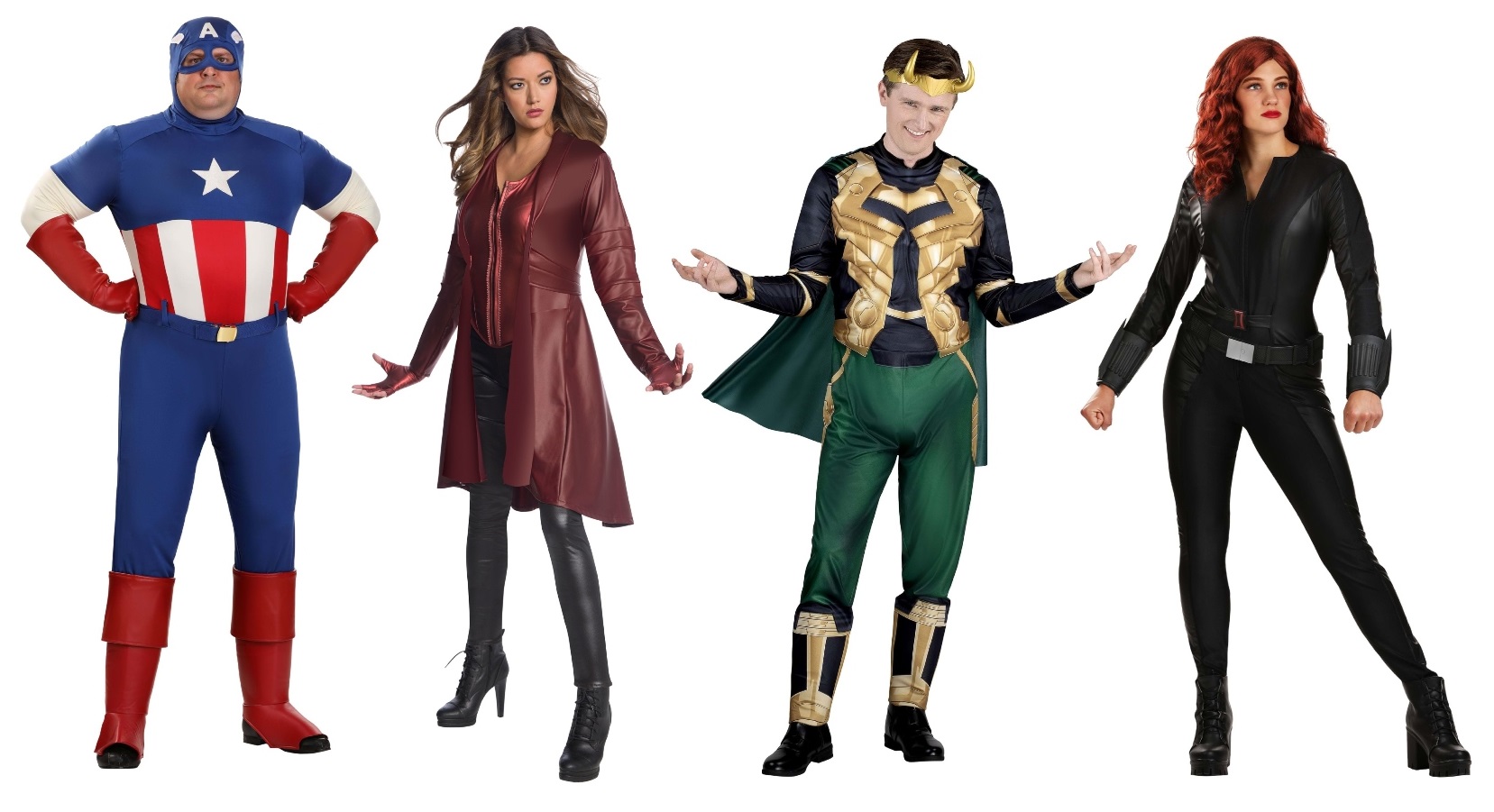 Because Polar Plunge events are done for charity, people will often assemble groups and pick a group costume theme. Making a donation and jumping into icy water sounds heroic to us, so why not pull together an Avengers group costume with your friends? There are plenty of Avengers costumes to accommodate large and small groups, and people will love seeing characters they know and love participating in the event. If you ask us, this is one super Polar Plunge costume idea!
Penguin Costumes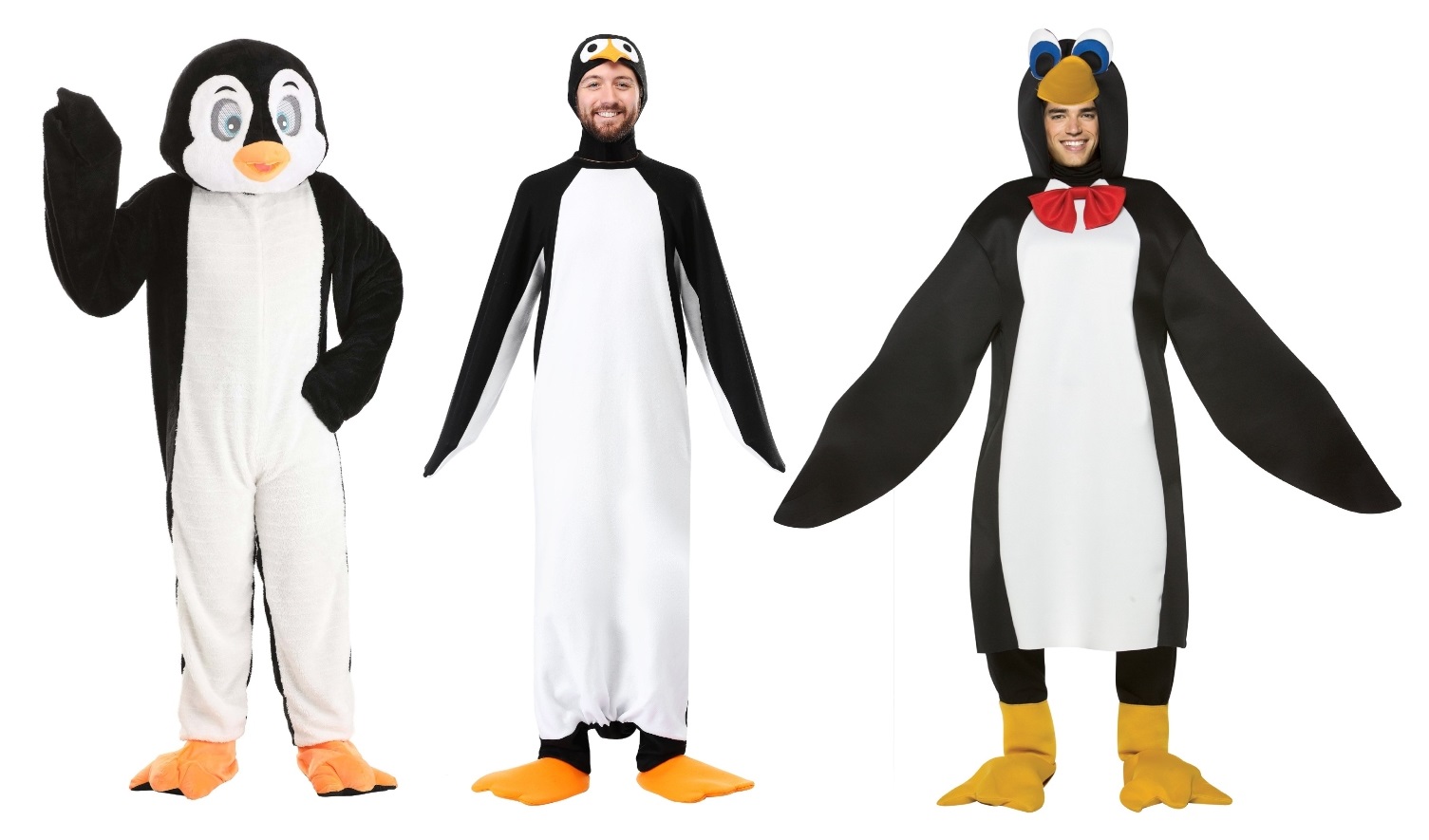 Animals that live in cold climates, like the polar bear, are always a hoot, but how hilarious would it be to see a colony of penguins waddling off to jump in a frozen lake? (We can just about picture it now!) There are quite a few penguin costume styles, so pick whatever your polar plunge group feels the most comfortable with. Most of these penguin costumes for adults are unisex, so you can look and feel your best at the event!
Viking Costumes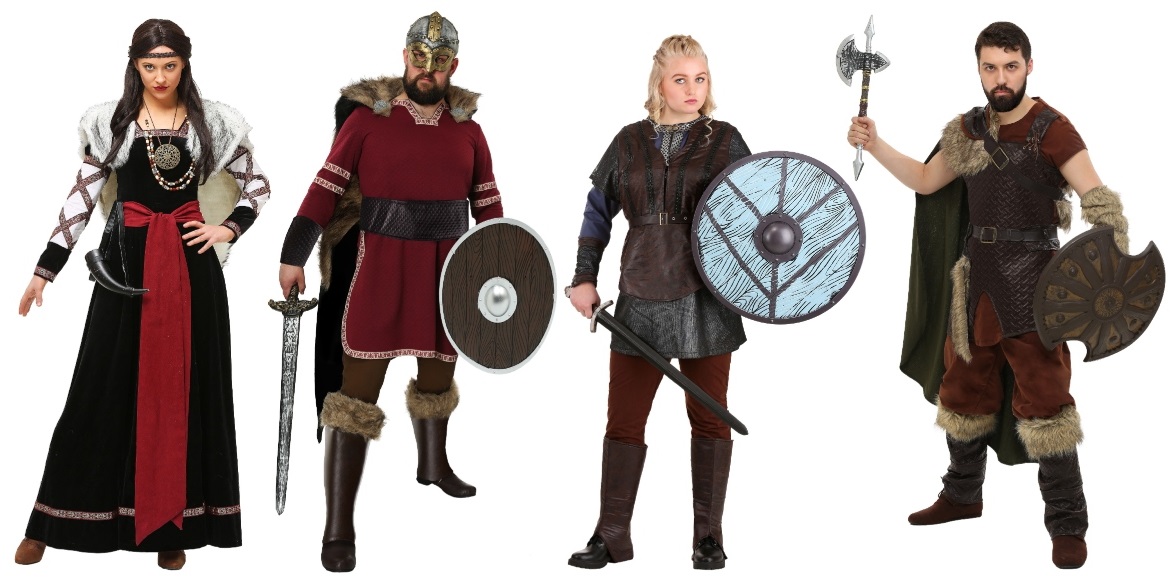 If your Polar Plunge event happens on a beach, why not raid the icy waters in a Viking costume? Even if you're getting creative with a landlocked Polar Plunge, Vikings are still very thematically appropriate! There are so many costume options that fit people of all sizes, including several plus-size Viking costumes for adults. The photo ops are sure to be great, and you can always have a beer after your event to celebrate!
Wizard of Oz Costumes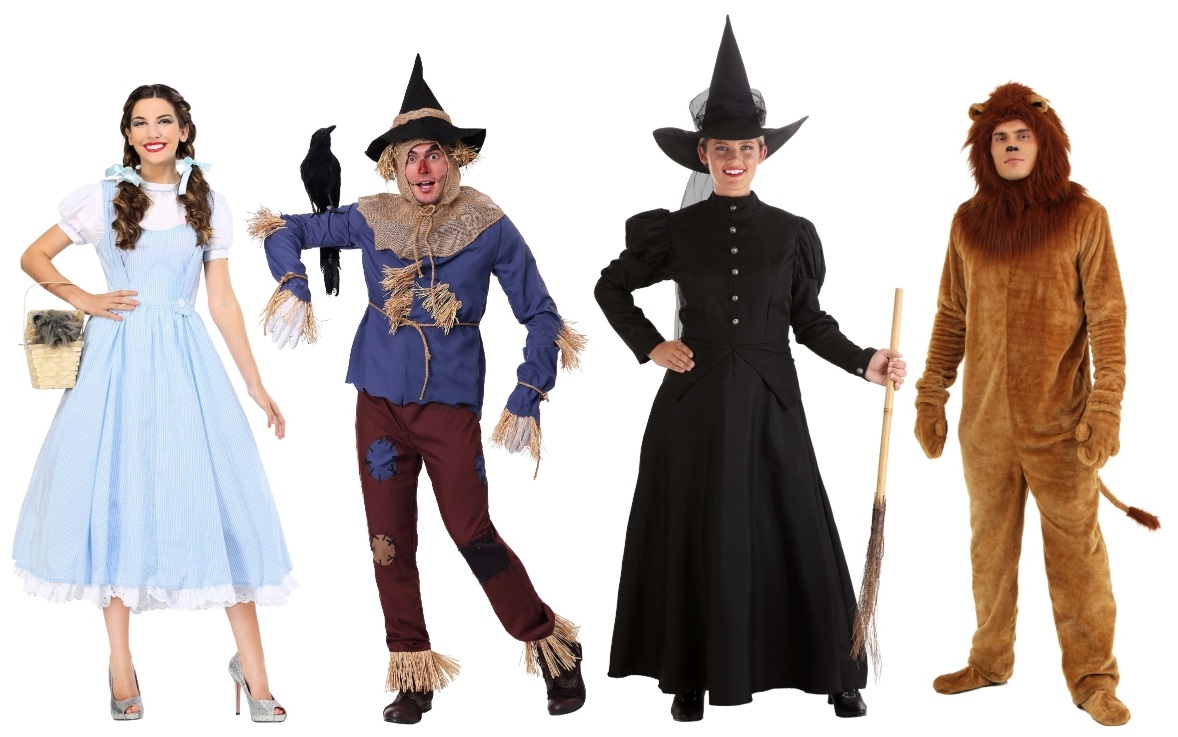 Look what you've done! I'm melting...melting! The Wicked Witch of the West has a famous intolerance for water, making this Polar Plunge group costume idea truly great. (Bonus points if you can get your witch to "melt" at the plunge!) There are quite a few characters in the Wizard of Oz, which makes this a great group costume idea for polar plunge groups of any size. Just make sure to include at least one wicked witch.
Baywatch Costumes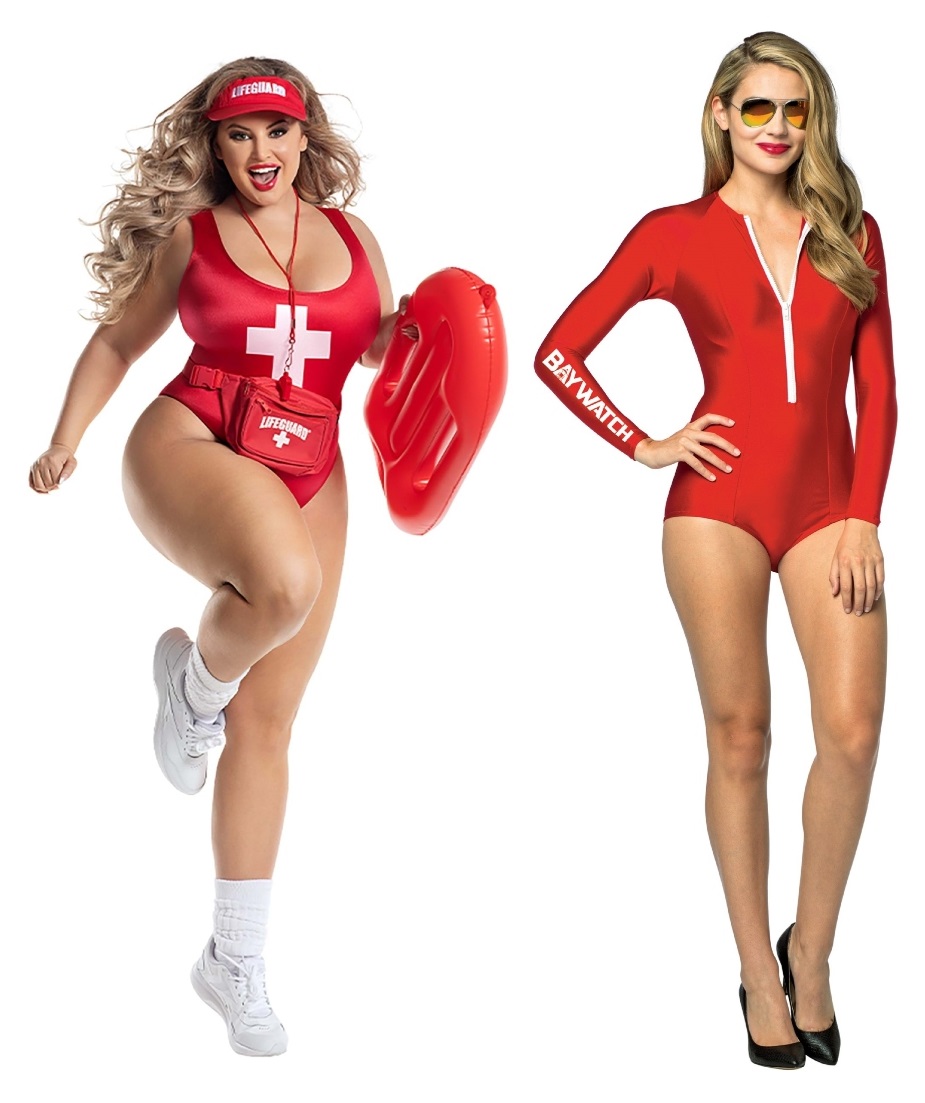 When it comes to jumping into water, what better costume is there than a Baywatch lifeguard outfit? You can't deny the cheese of the show (or the movie, although we'd rather not talk about it), so there's always the option to up the ante with a cheezy muscle suit costume. Just make sure to pretend to run in slow motion on your way to jump into the water!
Little Mermaid Costumes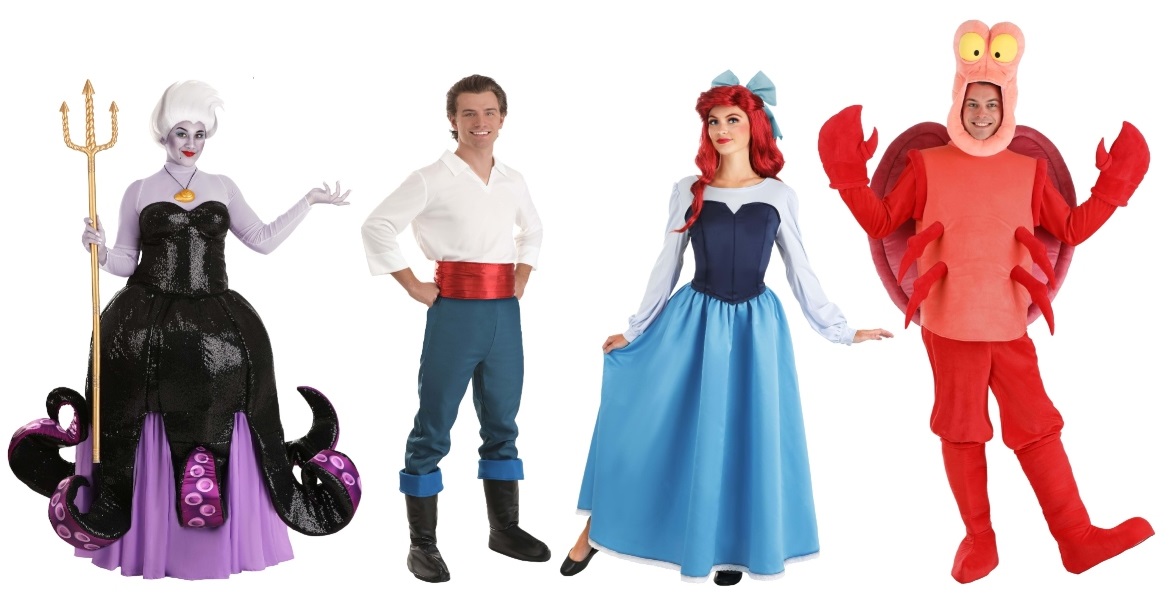 The seaweed might be greener in somebody else's lake, but these Little Mermaid costumes belong in the lake at your next Polar Plunge! If you can wear costumes related to water or the ocean, they're great—but if you can sneak in that pop culture reference, they're amazing.
Pirate Costumes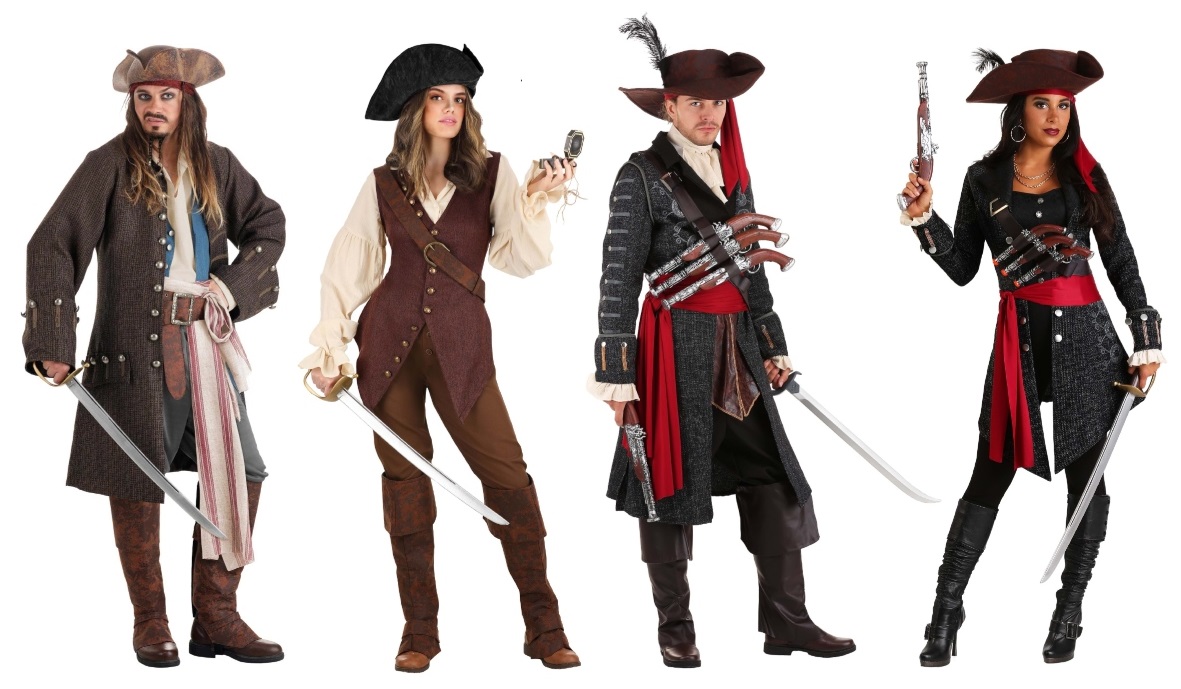 Well, shiver me timbers! (And shiver the rest of you too, most likely.) Pirates and water go together like peanut butter and jelly, so you'd fit right in with one of these pirate costumes at your next Polar Plunge. You can wear a variety of normal pirate costumes, but you know you want to dress like Captain Jack Sparrow, so you can do the Jack Sparrow run through the chilly waves. If you were waiting for the opportune moment, that was it.
Bath Time Costumes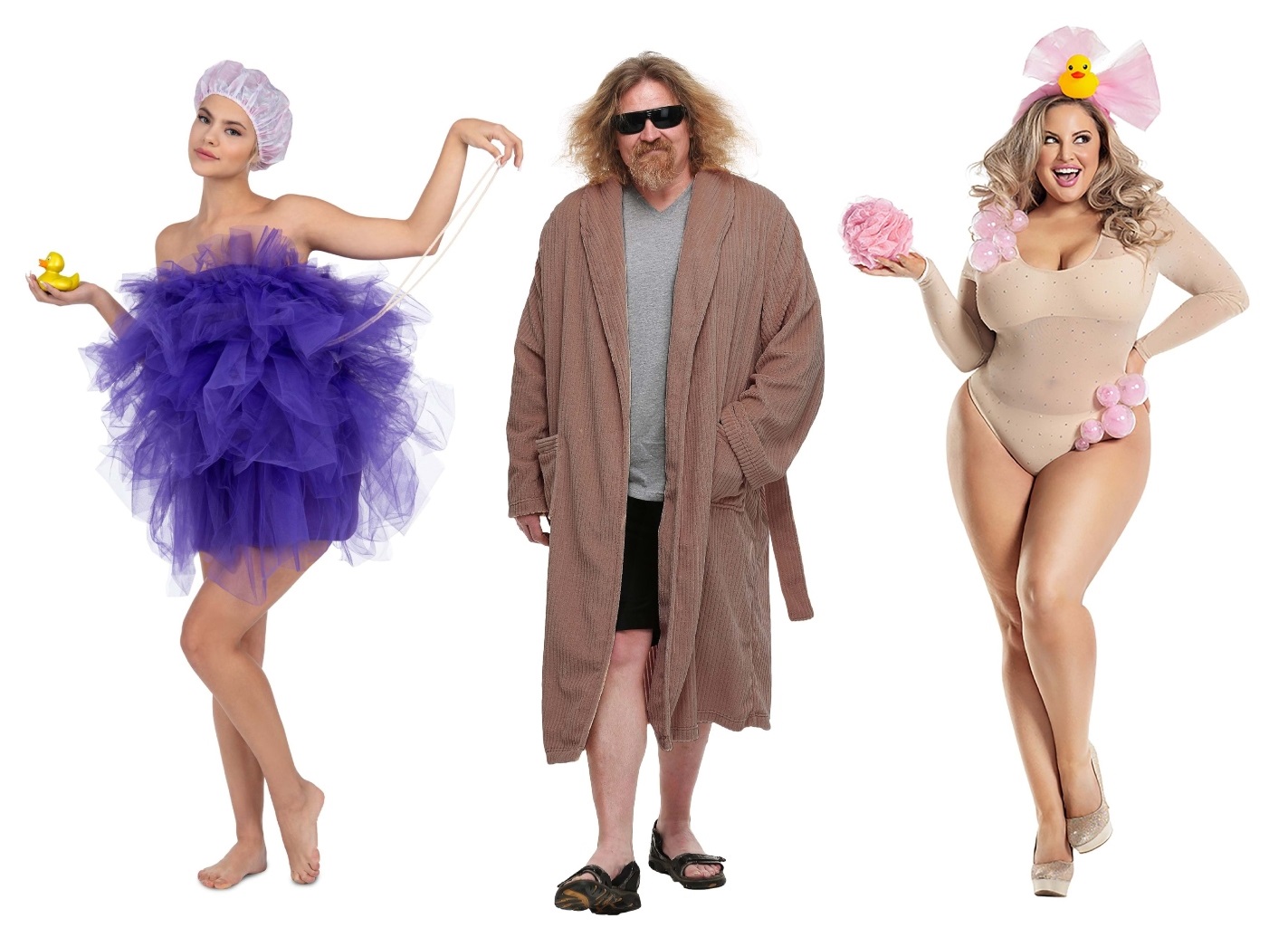 Believe it or not, there are a few famous bathrobes and movie scenes that would make great Polar Plunge costume ideas! Ferris Bueller and The Dude rocked some of the most famous bathrobes in the movies. Then there's the Daniel LaRusso shower curtain costume—an 80s movie classic! However, anyone looking to round out their array of bathtime costumes should consider the famous loofah costume. It's sooooo cute!
Sea Creature Costumes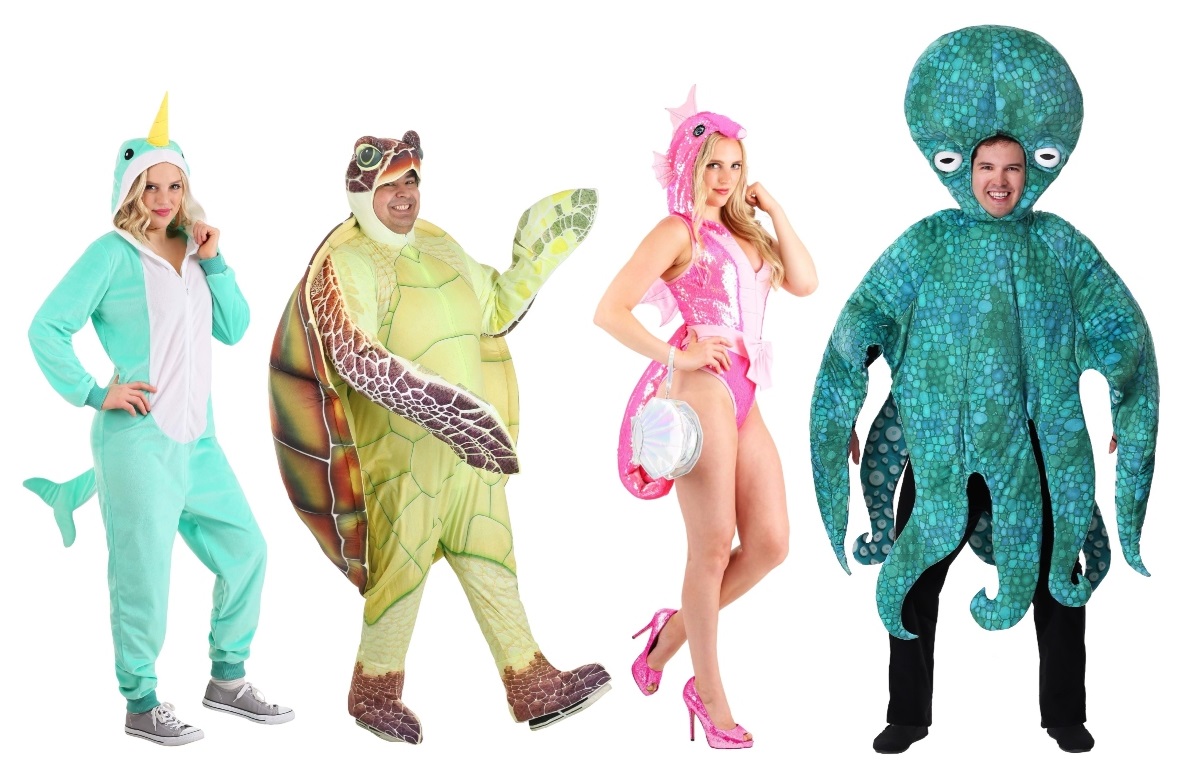 Speaking of costumes with great connections to water, it's impossible to overlook sea creatures! Can you imagine running into the chilly water dressed as an octopus? Perhaps as an adorable narwhal? Perfection! Get a few friends to dress up with you and you're practically a walking aquarium.
As we said previously, the water will be cold! You probably won't be keeping your costume on after getting out of the water, so please be sure to bring blankets and some dry clothes to change into to help keep you warm. If you need additional ideas for Polar Plunge team outfits, check out our category of group costumes.