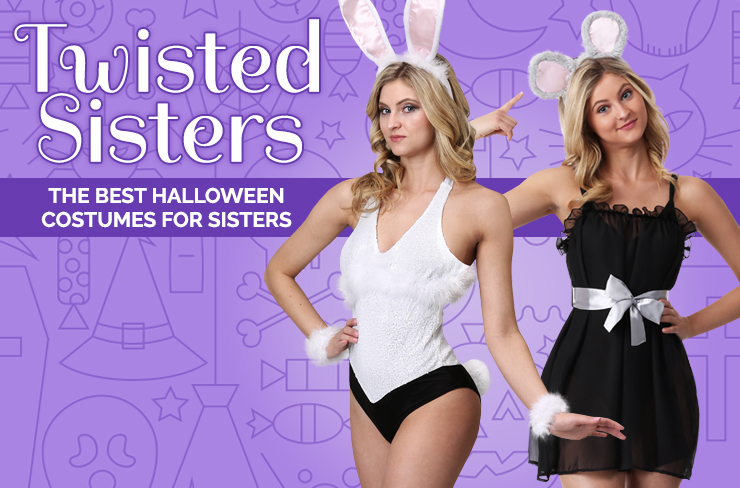 Sisterhood is such a special bond, and many sisters have loved things like dressing up together and doing mini makeovers for each other since childhood. Halloween is one of those special times where you can coordinate with your besties and create a truly wonderful sister-sister costume experience! (Unrelated soul sisters can totally coordinate their costumes, too!) If you're looking for fun ways to show off your sisterhood, check out these Halloween costume ideas for sisters!
Movie Inspirations for Sister Costumes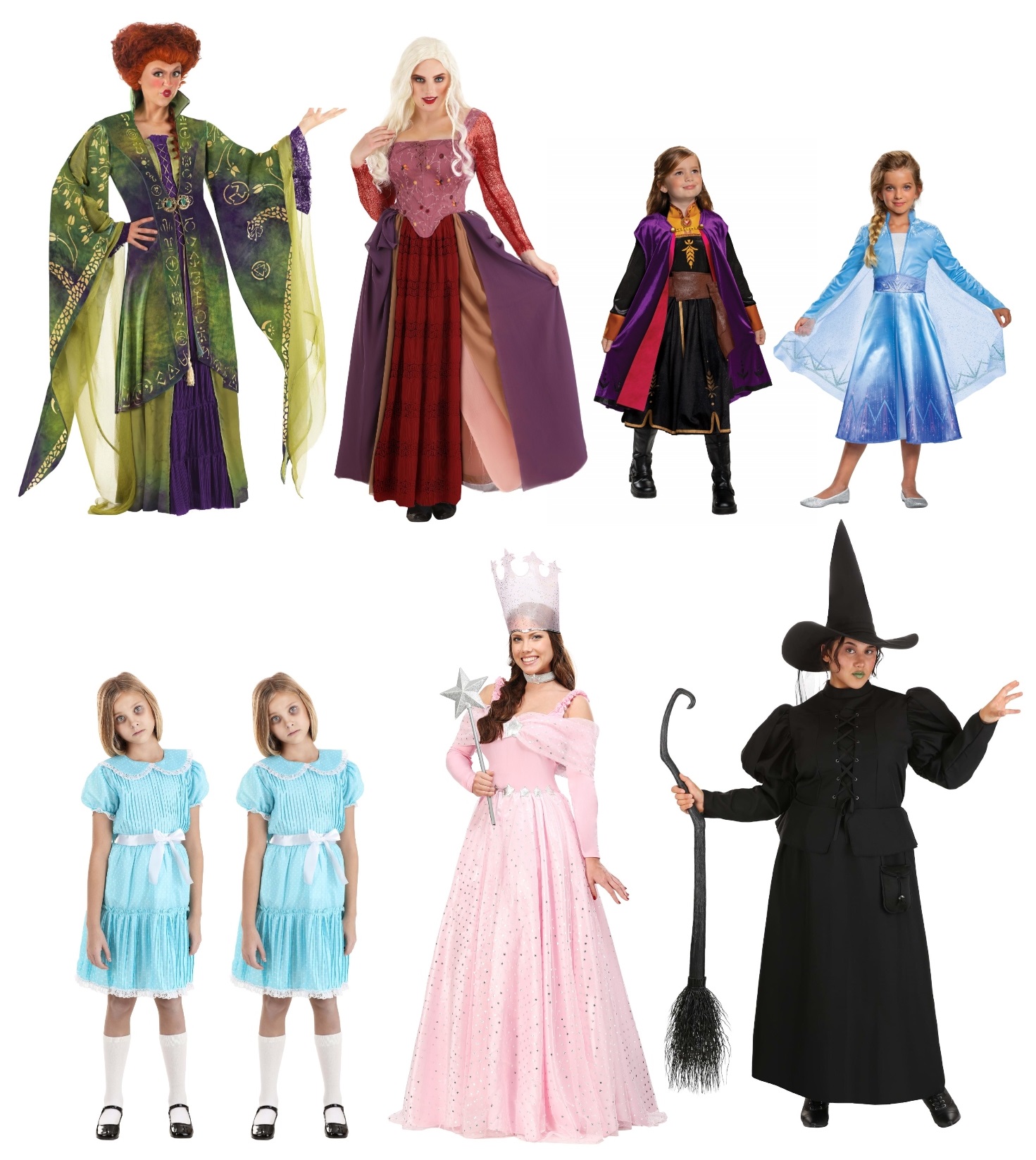 There are so many fun activities for sisters to do, one of which is watching movies together! There are quite a few Halloween costume ideas that you can get from the movies, whether you're pulling inspiration from classic movies like The Wizard of Oz or looking at newer movies like Mean Girls. The Grady Sisters from The Shining are, dare we say it, a shining example of a scary costume idea for sisters that look alike. There are also plenty of Disney costumes for sisters, but we couldn't pass up pairing Cruella with a cute dalmatian!
Sister Costumes from Television Series
Television is full of costume ideas, especially Saturday morning cartoons! (Does anyone remember those days?) The Flintstones will forever remain a Halloween costume staple, but cartoons are full of girl power! Super sleuths Daphne and Velma are also great sister costumes. (Bonus points to you if you happen to have a Great Dane to be Scooby-Doo!) If you have three or more sisters, the Powerpuff Girls and the Care Bears are great Halloween ideas. Let's face it: not everyone has just one sister and we don't want to leave anyone out!
Marvel Comics Characters for Sisters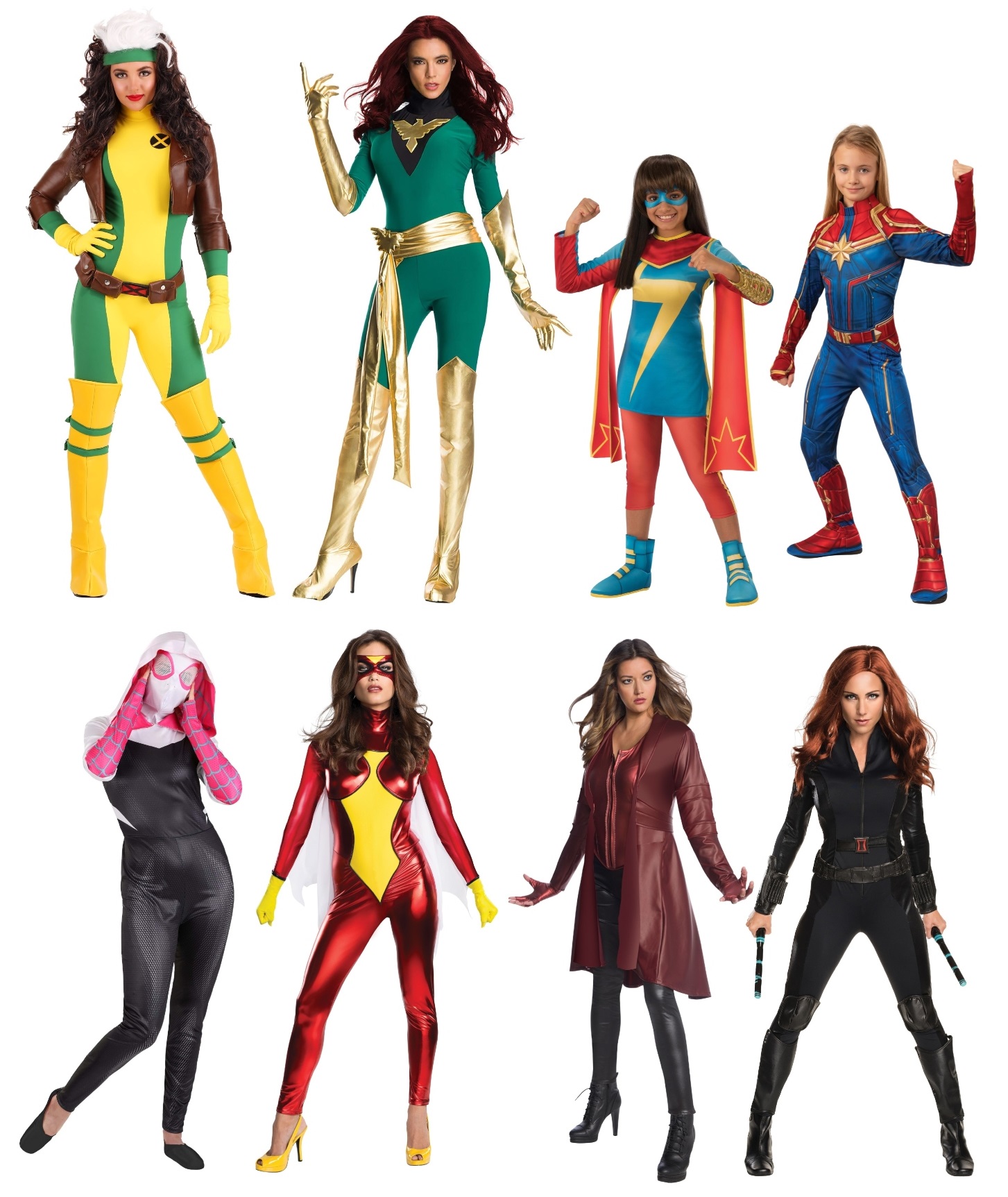 Superhero costumes have taken over the market in recent years, in part due to the excellent movies! Whether you're looking to dress up as your favorite MCU characters or you're more of a fan of the Marvel Comics characters, there are plenty of Marvel character costumes for sisters to pull off! Whether you're looking for Marvel costumes for Halloween or for cosplay, you'll always be in style!
DC Comics Characters for Sisters
If you love superheroes but your group is more into DC, there are some great DC superhero costumes for women too! A great group costume idea like the Gotham City Sirens will never let you down. (That's Poison Ivy, Catwoman and Harley Quinn, by the way.) Wonder Woman and Hippolyta are also great choices, and you can always add more girls as your Amazon warriors! Other good choices include Raven and Starfire from the Teen Titans, Black Canary and more! Get ready to take on the universe sister-style.
Story Book and Fairy Tale Costumes for Sisters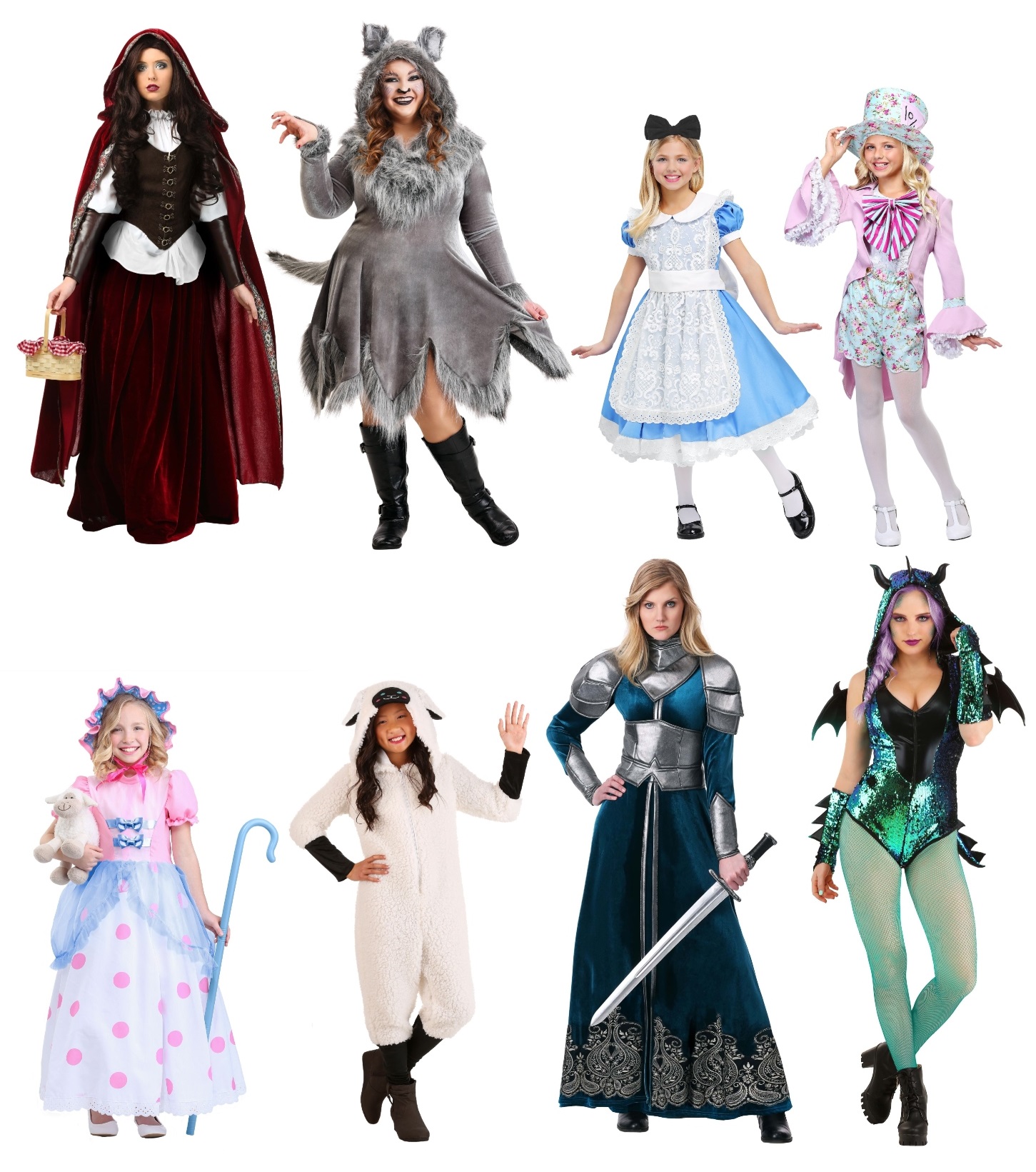 Classic stories and fairy tales are absolutely full of costume ideas for sisters! Classics like Little Red Riding Hood, Little Bo Peep and Alice in Wonderland are solid picks. You can also get creative and tell your own narrative with costume combinations like knights, dragons and princesses.
Other Fun and Random Sister Costume Ideas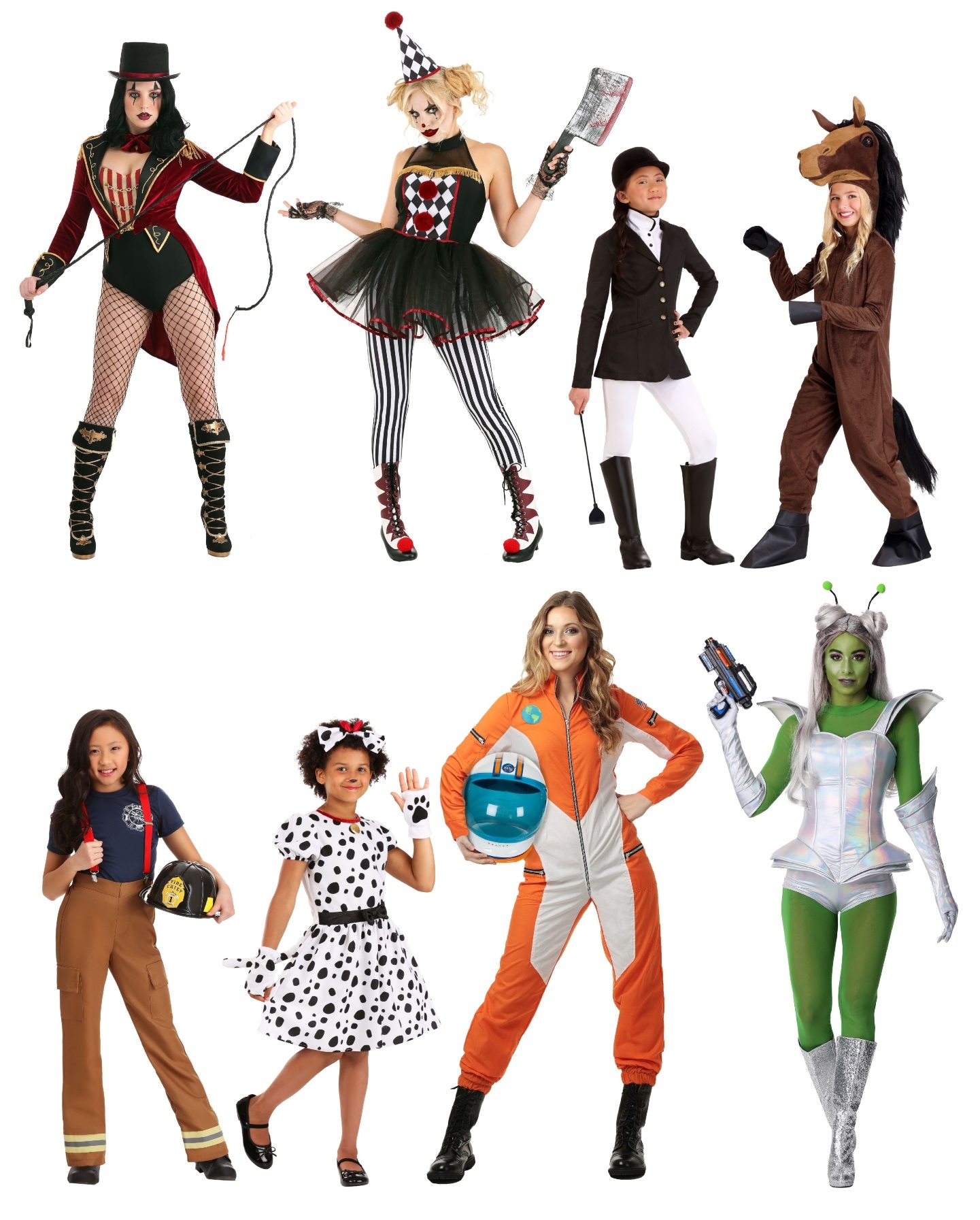 With a little creativity, there are so many unique Halloween costumes to pair together for sisters! They don't necessarily need to be matching Halloween costumes like pirate sisters or witch sisters, but things that go together like firefighters and dalmatians are fun too. Let your imaginations run wild!
We hope you and your sister or sisters feel inspired by these creative Halloween costume ideas! There certainly are a lot of group costumes to choose from, so we can't blame you if you're having problems deciding. Have you been a part of any sister group costumes? What is your dream costume group? Feel free to share your thoughts and experiences with us in the comments!