Christmas has the best stuff. Best decorations, best cookies, best music – and of course, best MOVIES. Just think of all the warm holiday memories you have that include cuddling up by the tree, big bowl of popcorn in your lap, watching the same movies year after year. With there being so many great holiday movies, it only can mean one thing. There's plenty of opportunities to dress up! No, we're not talking about putting on a suit or fancy dress, we're talking costumes! Check out some of the best Christmas costumes from the movies right here!
1. Santa Claus Movies
Of course, there are plenty of Christmas movies focused around Santa Claus. From traditional Santas like the one from Miracle on 34th Street or more modern ones like Tim Allen's snarky Scott Calvin from The Santa Clause and Billy Bob Thorton's over-the-top Bad Santa, you'll have enough options to portray in your Santa Claus suit.
2. How the Grinch Stole Christmas Costumes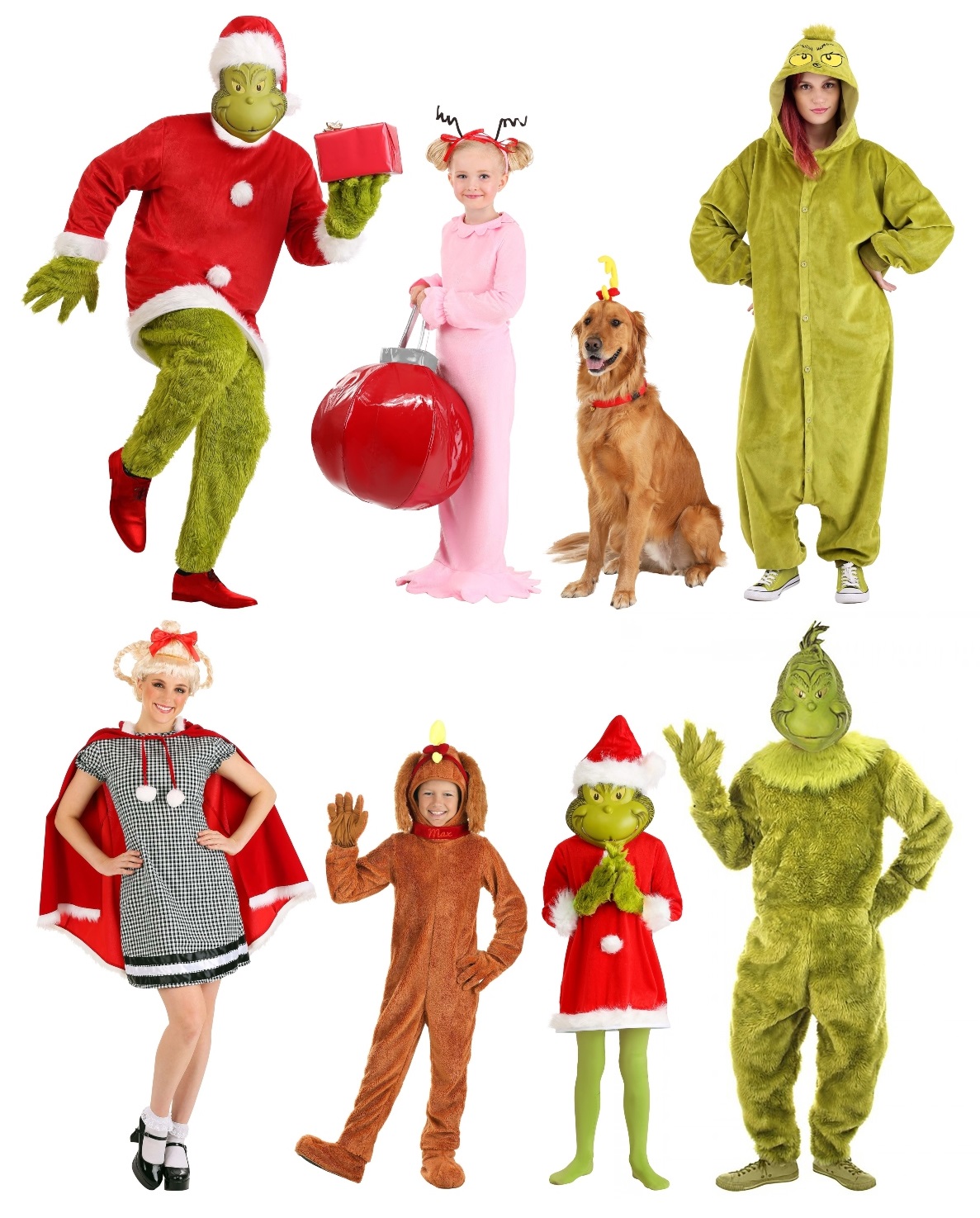 Feeling a bit grouchy about the holidays? If you're actually considering stealing Christmas to try to make it go away, maybe you'll want to dress up as The Grinch for the holidays. On the other hand, you may want to be a Who from Whoville to try and teach the Grinch a lesson about holiday cheer. No matter the case, these are some of the best movie costumes for Christmas!
3. Frosty the Snowman Costumes
With a corncob pipe, a button nose, two eyes made out of coal, and of course his magical top hat, Frosty the Snowman was a jolly happy soul! Remember all the fun you had building snowmen? This Christmas, add a little magic back in your holiday season when you dress up in a Frosty costume. Kids around you will all want to play when you bring on the Christmas spirit.
4. Elf Costumes
No movie has become an instant Christmas classic faster than the hilarious Elf. You can dress up as Buddy and cut out snowflakes, make your own toys, and consume copious amounts of maple syrup. With that much sugar intake, you'll be spreading Christmas cheer all over the place! Just be careful crossing the street; the yellow ones don't stop.
5. The Polar Express Costumes
The Polar Express was an animated film released in 2004 based on the classic children's book. Tom Hanks voiced many characters in the film, including the conductor of the Polar Express itself. Dressing up as him, or maybe someone a little bit more recognizable (ahem, Santa or an elf) would be a great treat on Christmas Eve for book-loving families. If you're not keen on DIY-ing a homemade elf costume or Santa costume to hand out the presents, these Christmas costumes should do the trick!
6. Mean Girls Christmas Costume
Mean Girls may not be a Christmas movie, but these Mean Girls Santa outfits are perfect for the holidays. Be just like the Plastics and dress up in these for a performance of "Jingle Bell Rock" or any other of your favorite Christmas songs. But on Wednesdays, we wear pink!
7. Rudolph the Red-Nosed Reindeer Costumes
Do you recall the most famous reindeer of all? Don't be left out on the Island of Misfit Toys. Dress up as everyone's favorite reindeer and you'll light up the Christmas party just like Rudolph lights up the night sky for Santa Claus! These Christmas movie costumes are sure to bring a warm smile to anyone's face.
8. Frozen Costumes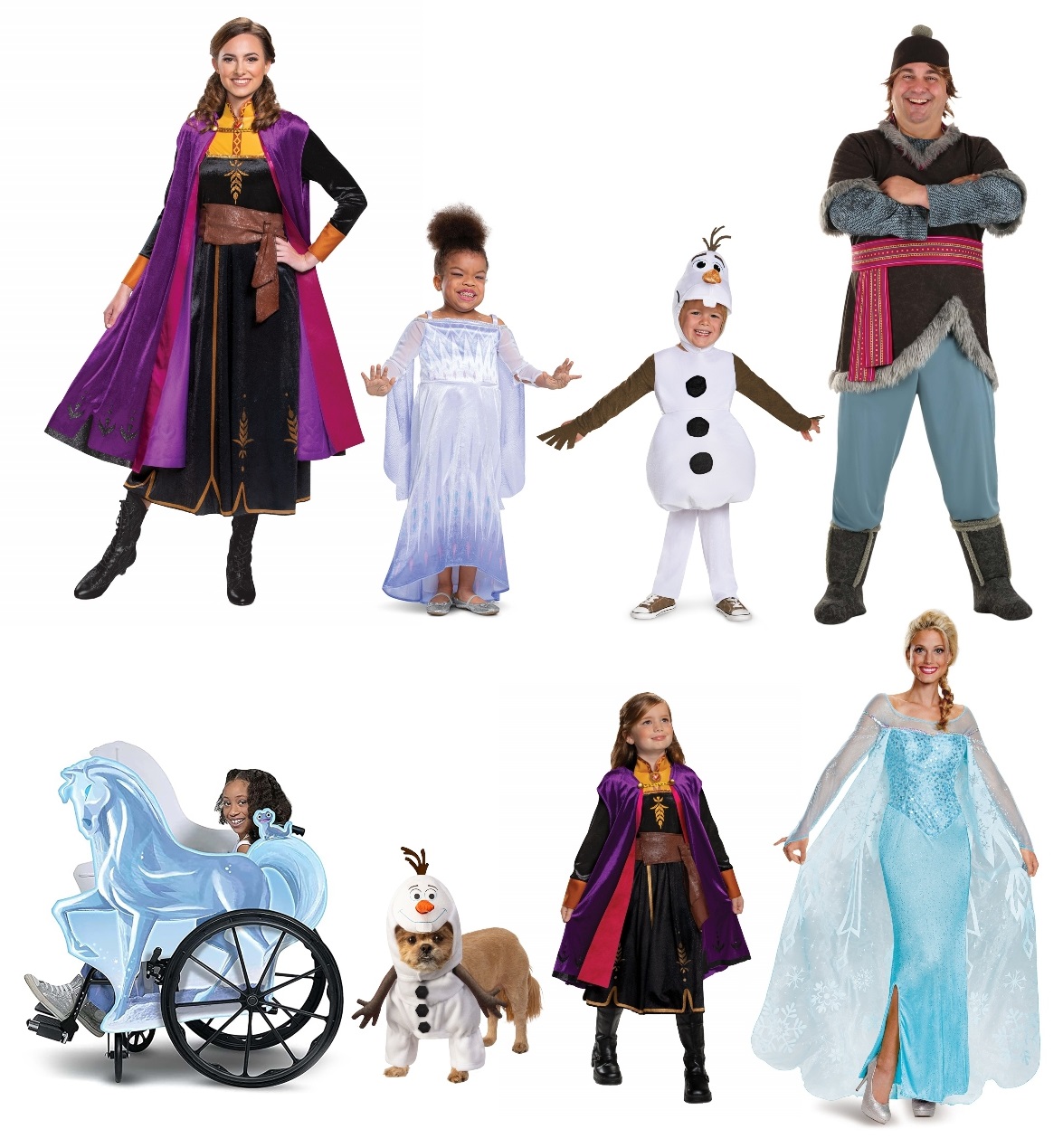 While these might seem like odd Christmas character costume ideas, Frozen is a great movie for the winter season. Seeing those beautiful wintery scenes makes you just want to curl up by the fire with some hot chocolate. Besides, the movie includes a message about loving family. So, when you're with family around the holidays, why not figure out who is an Anna, who is an Elsa, or who is an Olaf?
9. A Christmas Carol Costumes
Whoever thought a movie about being visited by a series of ghosts (scary ghosts!) on Christmas Eve night would not only come with an important lesson for the holidays, but also end up as a timeless Christmas classic? This Ebenezer Scrooge costume is perfect for anyone who has uttered the phrase "Bah Humbug" in late December. Someone could also dress as a ghost if they'd like to portray a haunting presence (or deliver some haunting presents). These Christmas-themed costumes are sure to put some cheer into that humbug.
10. A Charlie Brown Christmas Costumes
Another Christmas classic with an important message. Despite the small, droopy tree and others' obsessions with material objects, Charlie Brown knows the true meaning of Christmas. Want to direct your own Christmas pageant? You can dress up as Charlie himself. If you're more interested in messing with old Chuck, maybe Lucy, or even Snoopy would be better options. These also make great Christmas party costumes- they even had a Christmas party in the movie! Pop in the soundtrack and dance the night away like some of your favorite characters.
What's your favorite Chrismas movie? Are you thinking of dressing as any characters from your favorite Christmas movies? Let us know if there's anyone you think we missed. Our honorable mentions go to the Wet Bandits from Home Alone and Jack Skellington from A Nightmare Before Christmas (but we all know that's a Halloween movie, right?). You can check out our Christmas costumes and Movie costumes so you can have a fun and memorable Christmas dressing up as your favorite characters. Happy holidays!