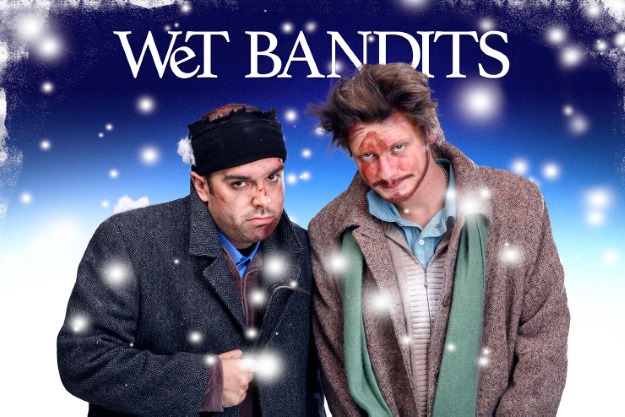 Believe it or not, Home Alone came out 25 years ago, and has since become a Holiday classic. The first two films in the franchise are enjoyed by many each holiday season. Seriously, they're on TV about 3 times a day in December; how can you NOT watch them? While the movie is a Christmas classic, the best parts come from the shock humor of the traps and tricks Kevin McCallister uses on the wet bandits, the villains/human punching bags of the film. We pulled together our own wet bandits DIY costume for those of you who want to look like you've had your face smashed with an iron without actually smashing your face with an iron.
DIY Wet Bandits Costume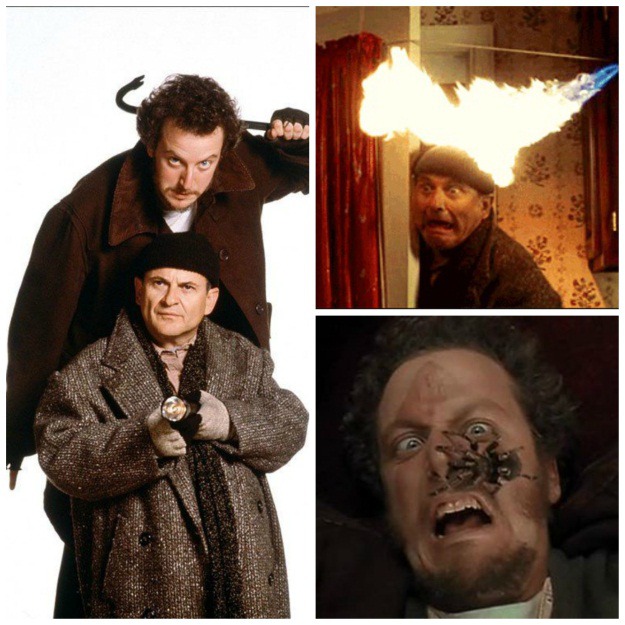 Harry is the so-called leader and brains of the wet bandits. He calls the shots and has quite the temper to him. Notable injuries he incurs include burns on both his hand and head. He also receives several scars and bruises on his face caused by multiple hits.
Marv is kind of the absent-minded sidekick of the two. He's easily fooled and typically doesn't think things through, which leads to him getting smashed in the face with an iron, getting a nail driven through his bare foot, and winding up with a tarantula on his face.
The Finished look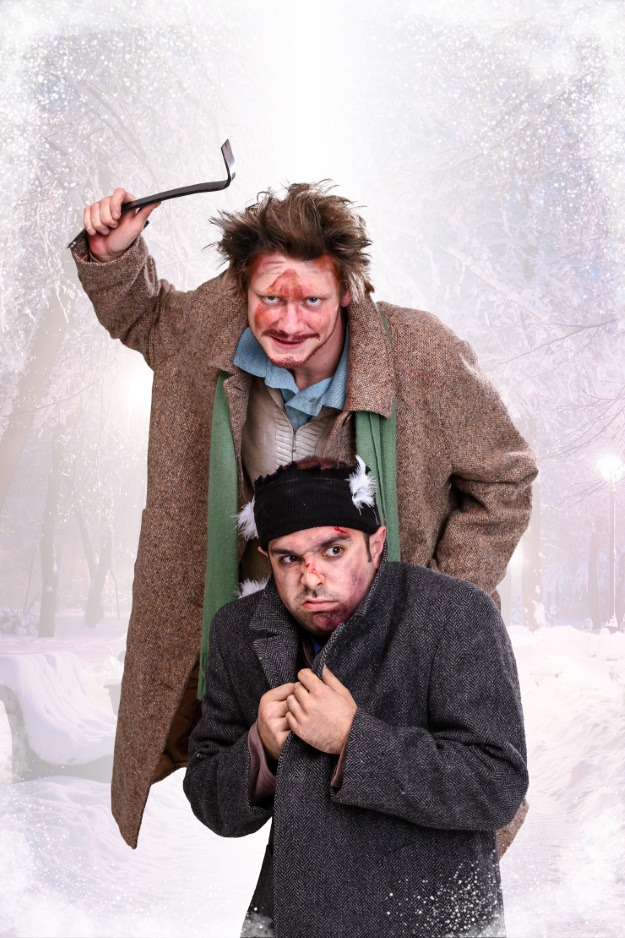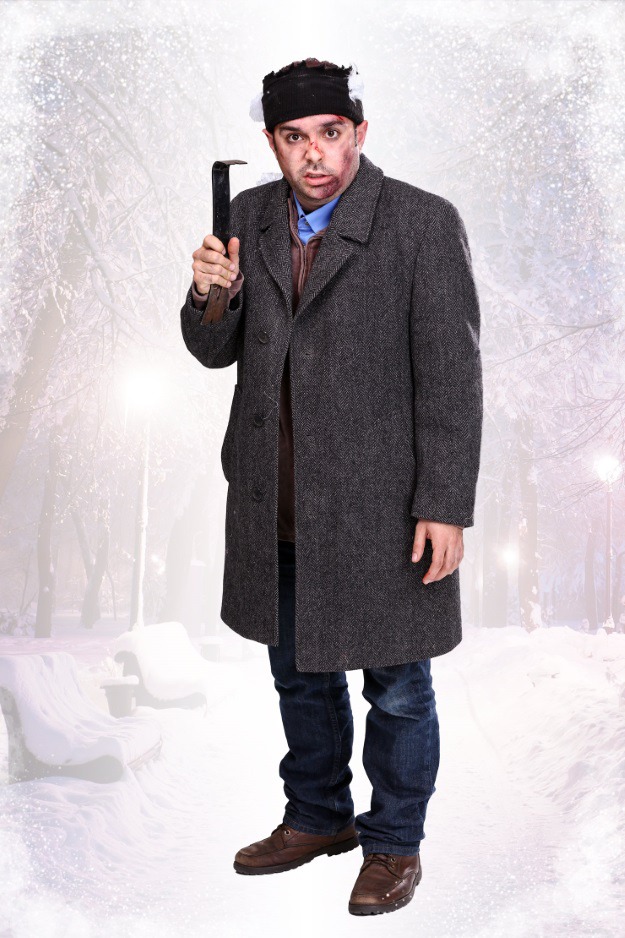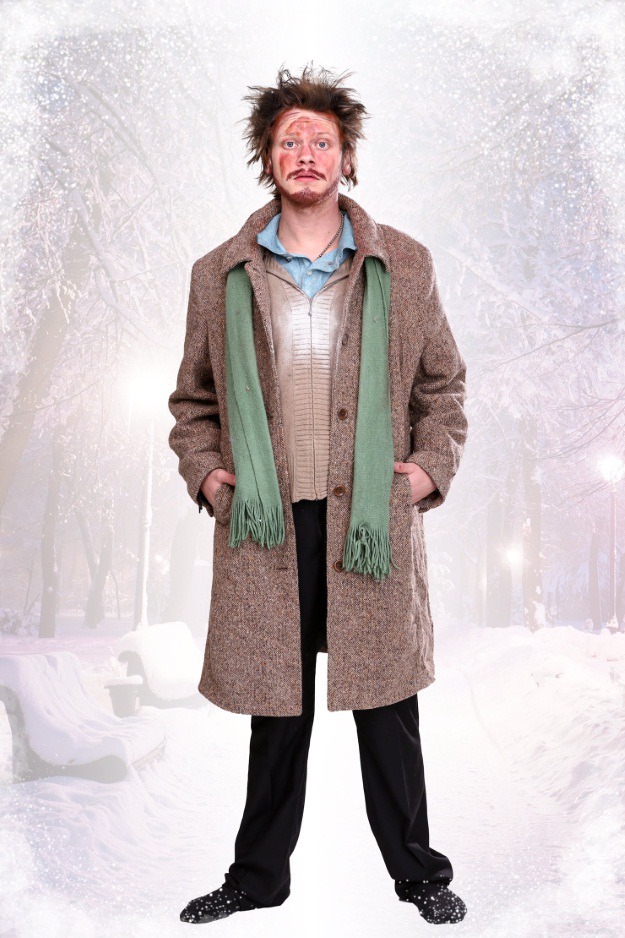 For each of the bandits, all you'll need is clothing to match the look of each of them. We went to a local thrift store and picked up shirts and coats. To get an authentic filthy look, we went out and found the dusty corner of our warehouse to dirty them up pretty good.
For the makeup, we used mostly red makeup and coagulated blood from our special effects makeup kit to get realistic looking scars. For the iron mark, make sure to leave lighter spots where the holes on the iron would be. You can also do some shading with a darker color to dirty up the faces a bit.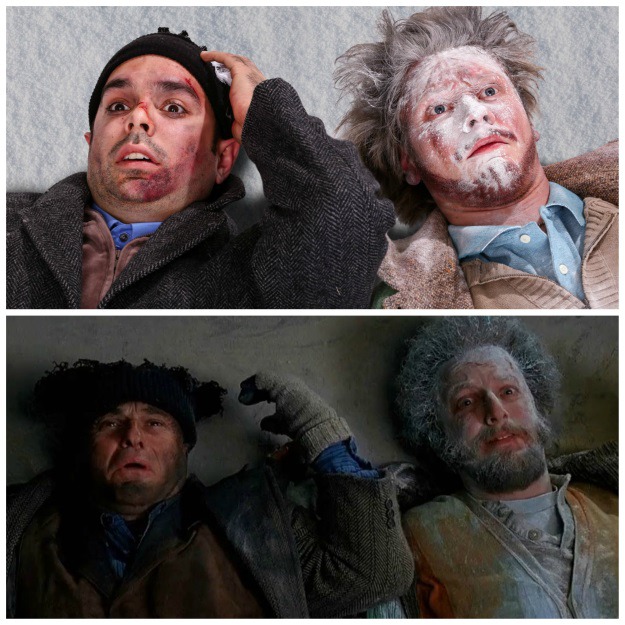 Are you a fan of Home Alone? What's your favorite trap in the movie? Remember that Christmas ornaments by the window scene? OUCH! If you want to achieve this look or several other special effect looks, you can get plenty of inspiration and helpful instructions from our makeup kits. You can also check out our selection of movie costumes for even more character inspiration!