Mean Girls Accessories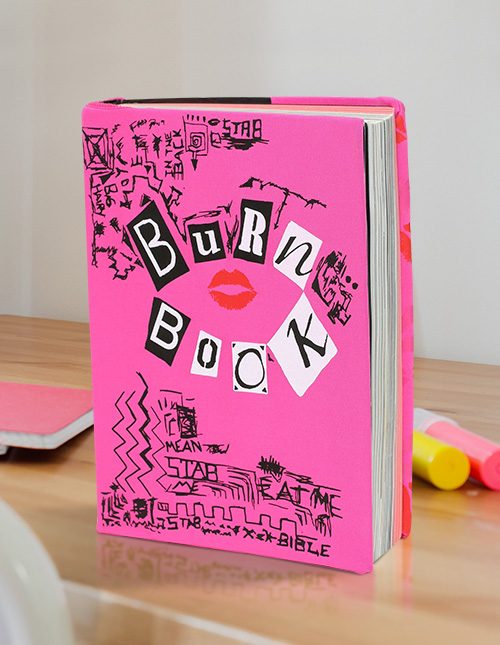 Mean Girls Burn Book
When living in the world of the Plastics, there's always the worry that you'll lose some of your individuality. You don't want to look too much like the rest, after all! That's why you can use some of our accessories to give you that extra oomph for your Mean Girls group costume. Add these classic Mean Girls icons to alternative costumes for a comedic twist, and you can be sure that everyone else will be obsessed with you!
There are plenty of ways that you can bring the fun of Mean Girls to life without depending on one of the officially licensed costumes! If you wear your very own style of outfits, you can still be part of the Plastics (or bring them all down) when you carry a Burn Book accessory at your side. Call your very own special session and unite with every Mean Girls fan in the world when you show that you, too, have been personally victimized by Regina George!
DIY Mean Girls Bunny Costume
How do you imagine Regina George would upgrade her Halloween costume in the coming years? Change to an entirely different animal? Perhaps. But, if we're being honest, a bunny costume is about the cutest thing you can get! (It's no wonder she chooses it!) Of course, with a unique bunny headband accessory, you can give your Regina George bunny costume an animated twist. In fact, with a moving bunny ears headband, it's no work at all!