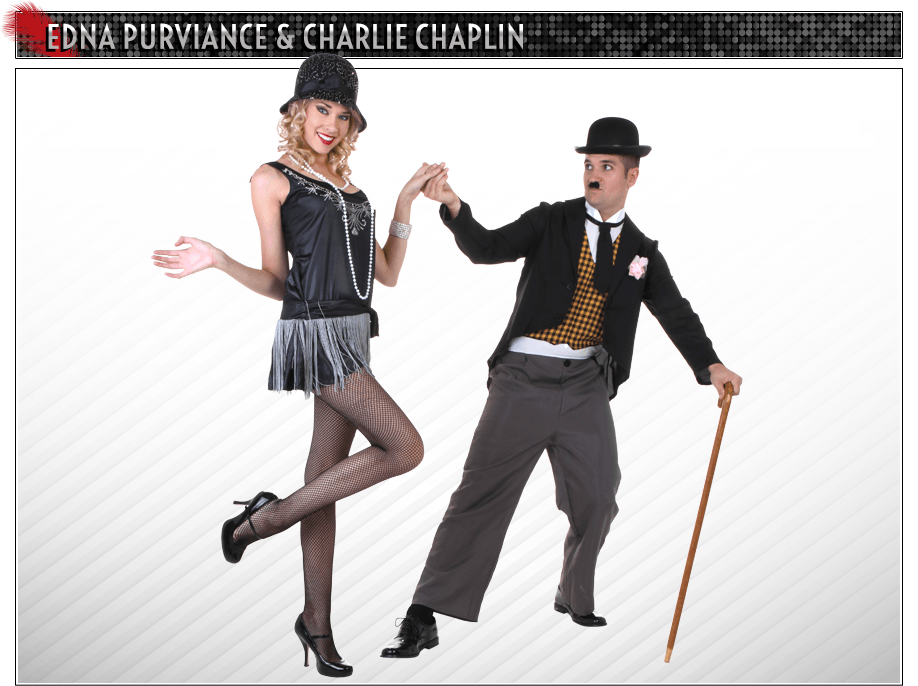 Charlie Chaplin and Edna Purviance were linked romantically for a short time, but better known the world over as co-stars in many of Chaplin's early films. This was still during the silent era when charisma and chemistry was all communicated through body language. These two were so adorable that we just had to include them on this list. We have this Tramp style costume and the flapper dress both. It's your choice if you want to stay silent all night!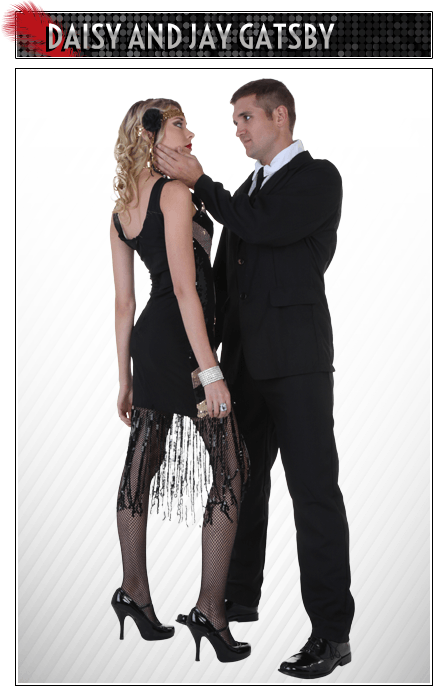 Considered to be one of the greatest novels in American Literature, the Great Gatsby by F. Scott Fitzgerald gave us memorable characters from the Roaring 20s like Daisy Buchanan and the title character Jay Gatsby.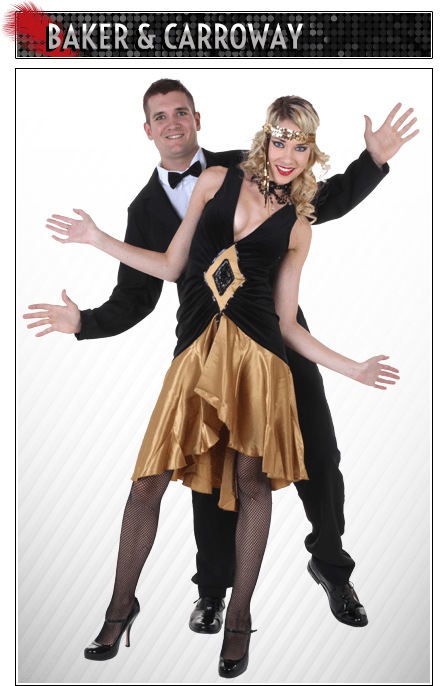 Here is another couple straight out of Fitzgerald's classic novel: Nick Carroway and Jordan Baker. Nick is the novel's narrator, so feel free to first-person narrate the evening as it happens, but don't be surprised if Jordan starts dancing with Jay over there!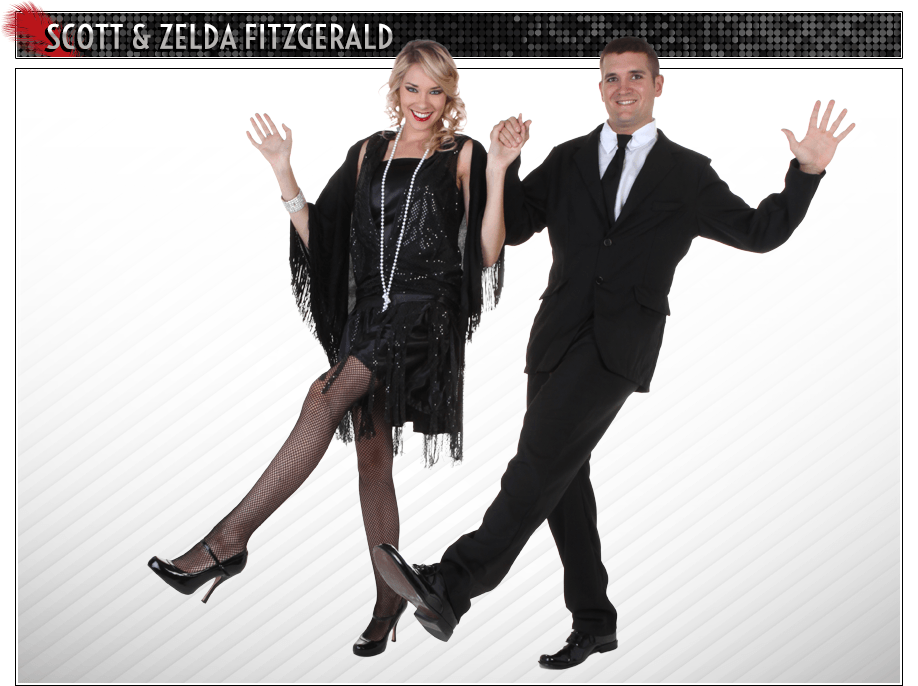 The Fitzgeralds, Zelda and F. Scott, were a celebrity couple of the glamorous 20s. Though they were well known for their exploits as a couple and their artistic works, they had a troubled relationship that would last for the rest of their lives. We like to remember them at the peak of the roaring 20s from which F. Scott drew so much inspiration in his novels and short stories.