Scary Halloween Props
Last on our animated exploration, are props! Here we'll answer a couple burning questions like how to make your own Halloween animatronics. We can't show you how to build Halloween animatronics from scratch, of course. But we can explain how smaller pieces can turn existing décor into something livelier. With options ranging between animated clown Halloween props to crawling, severed limbs and blinking door décor, these following animatronic ideas will help make your holiday a screaming success!
Animated Spell Books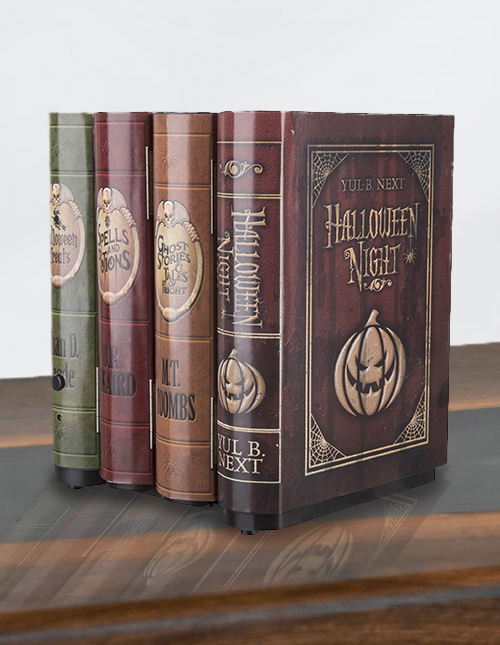 Perhaps you're turning your humble abode into a haunted house for October 31st. The best way to convince a crowd, spirits are afoot is by setting up something unexpected. An incog-neato prop if you will! One of our favorites is this set of animated books! Made to blend in with vintage stacks found in menacing manors, these sneaky tomes shift and slide as if they have a mind of their own! Hidden in plain sight or left for discovery on the shadowy shelves of haunted guest room number two, simple tricks like this are sure to feel a treat!
Witch Animated Props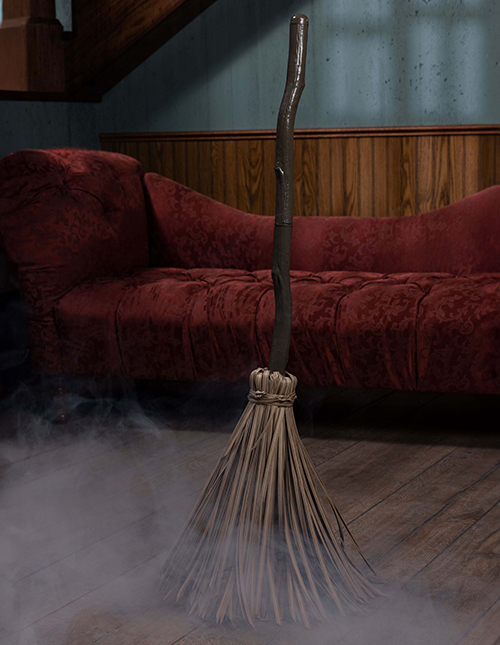 Another great way to liven up your decorations is with animatronics and props that don't hide at all! While life-sized and inflatable options don't cower from sight, though, smaller pieces can make an even more intriguing and eye-catching display! Try our enchanted singing broom for a kid-friendly scene. Paired with a fog machine, the theatrics of a should-be inanimate broom coming to life to perform is sure to delight trick-or-treaters and parents alike, while also inspiring your next sweet, spooky, or down-right scary animatronics combo!