Disney Princess Dresses
Daydreaming of happily ever after? Forget about Prince Charming, we've all been dreaming of a Disney princess wardrobe since we were little. We know it's all about your stairway moment, making your ballroom debut in a gorgeous princess dress. Whether you're dressing up your little ones or you're dressing up yourself, we have the princess gowns that you've always dreamed of—no wishing well required! Slip into your glass slippers and the Cinderella gown to be oh-so happily ever after worthy. Or your daughter might love to wear her Tiana costume from The Princess and the Frog for dressing up and costume parties. From Belle's golden gown to musical mermaid Ariel, people of all ages will love dressing up in these Disney princess costumes.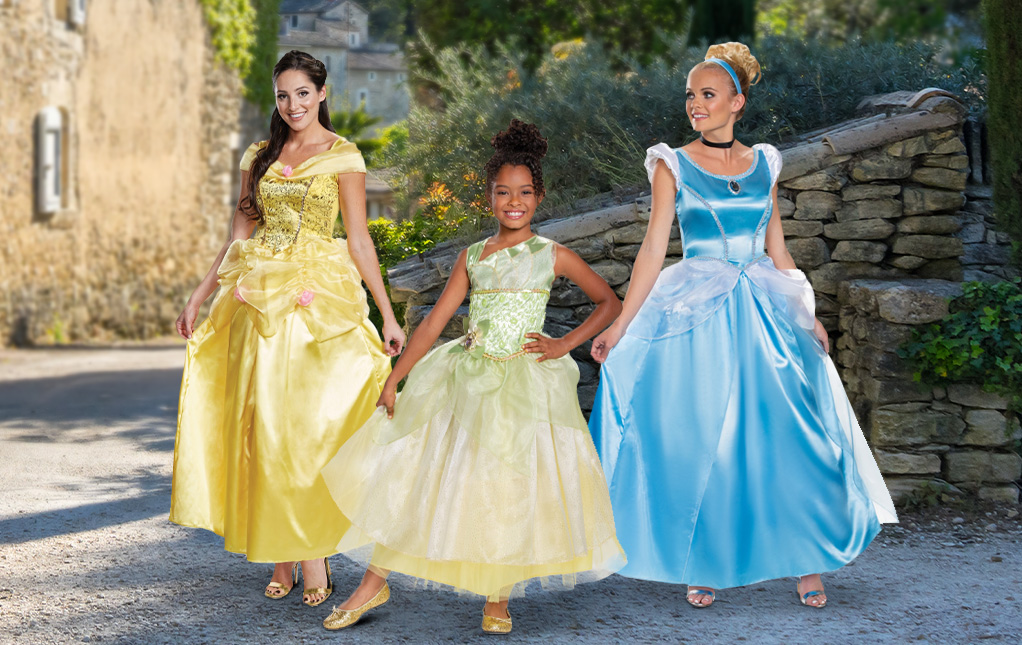 Have you found the Disney gown you're looking for? Be sure and complete your royal ensemble. After all, what is Cinderella's dress without her glass slippers? That's a pretty important part of the story! Check out all of our Disney princess costume accessories for fully licensed heels, wigs, and crowns. We're pretty good at making sure your costume story has a happy ending!