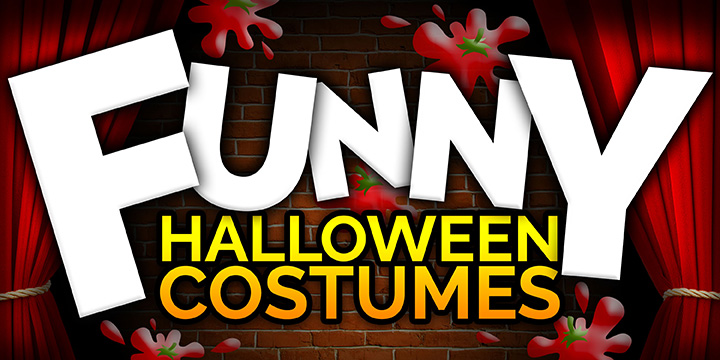 You know, there's always someone at the Halloween party whose costume gets everybody talking and laughing. Do you want to be remembered for your funny Halloween costume? You can be! And it's easy, too! Whether you're looking to get some good, clean laughs or shock people with something hilarious yet sliiiiightly inappropriate, we have has some silly costume ideas for the person who wants to be the life and laugh of the party!
Funny Couples Costumes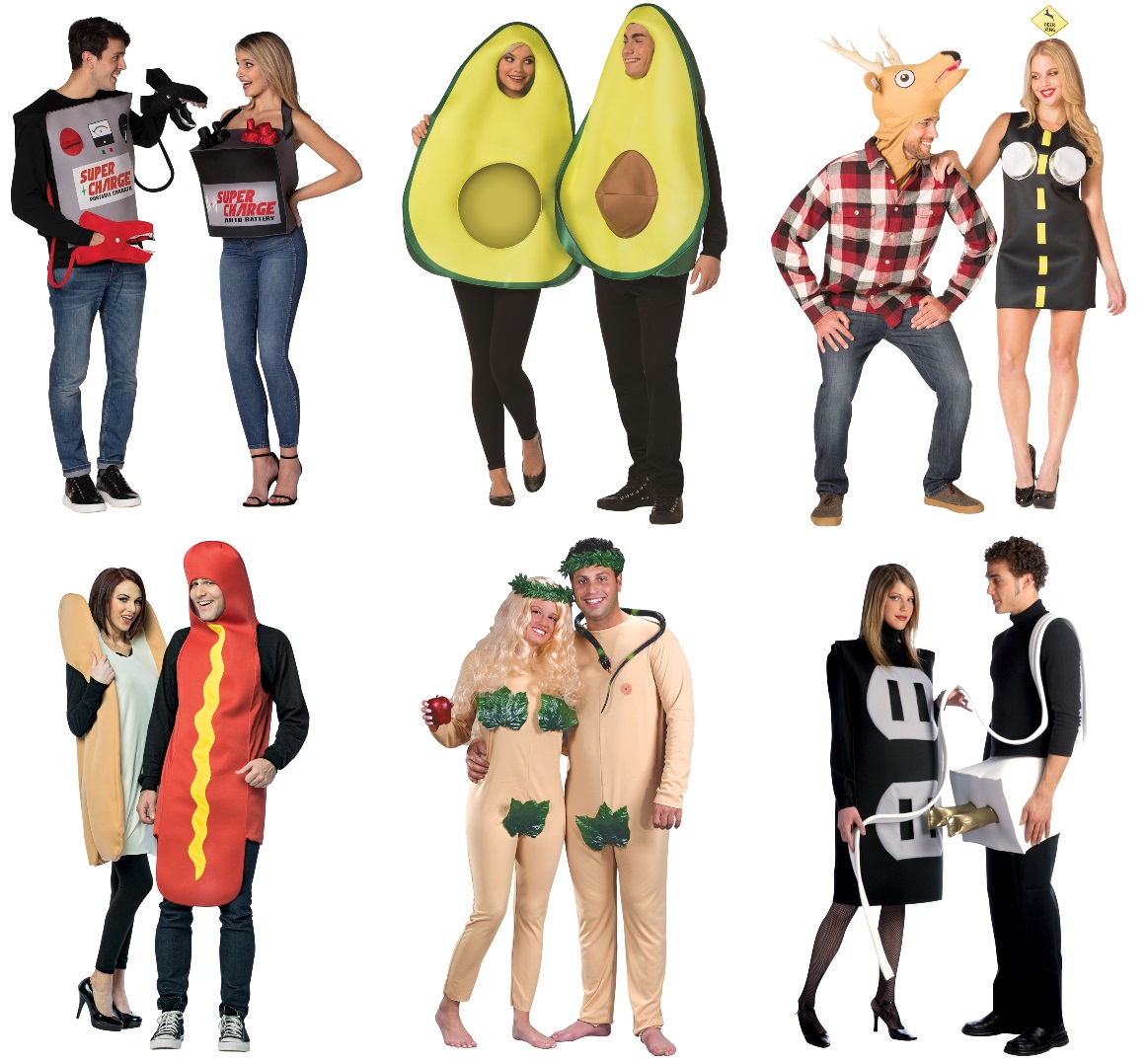 While some dress in a funny costume to get people talking, others prefer a slightly less appropriate costume to get jaws to drop. These couples' costume ideas offer up some clever—albeit not so subtle—adult humor that's sure to get people to chuckle. Whether or not they approve of the silly costumes is a completely different conversation.
Funny Dog Costumes
We probably don't need to say this, but let's face it—all dog costumes are funny! Whether it was designed to be funny or not, a dog in a costume is always going to make us smile. There's just something about seeing them running around looking like a miniature person that really gets to us.
Halloween Costumes for Adults Only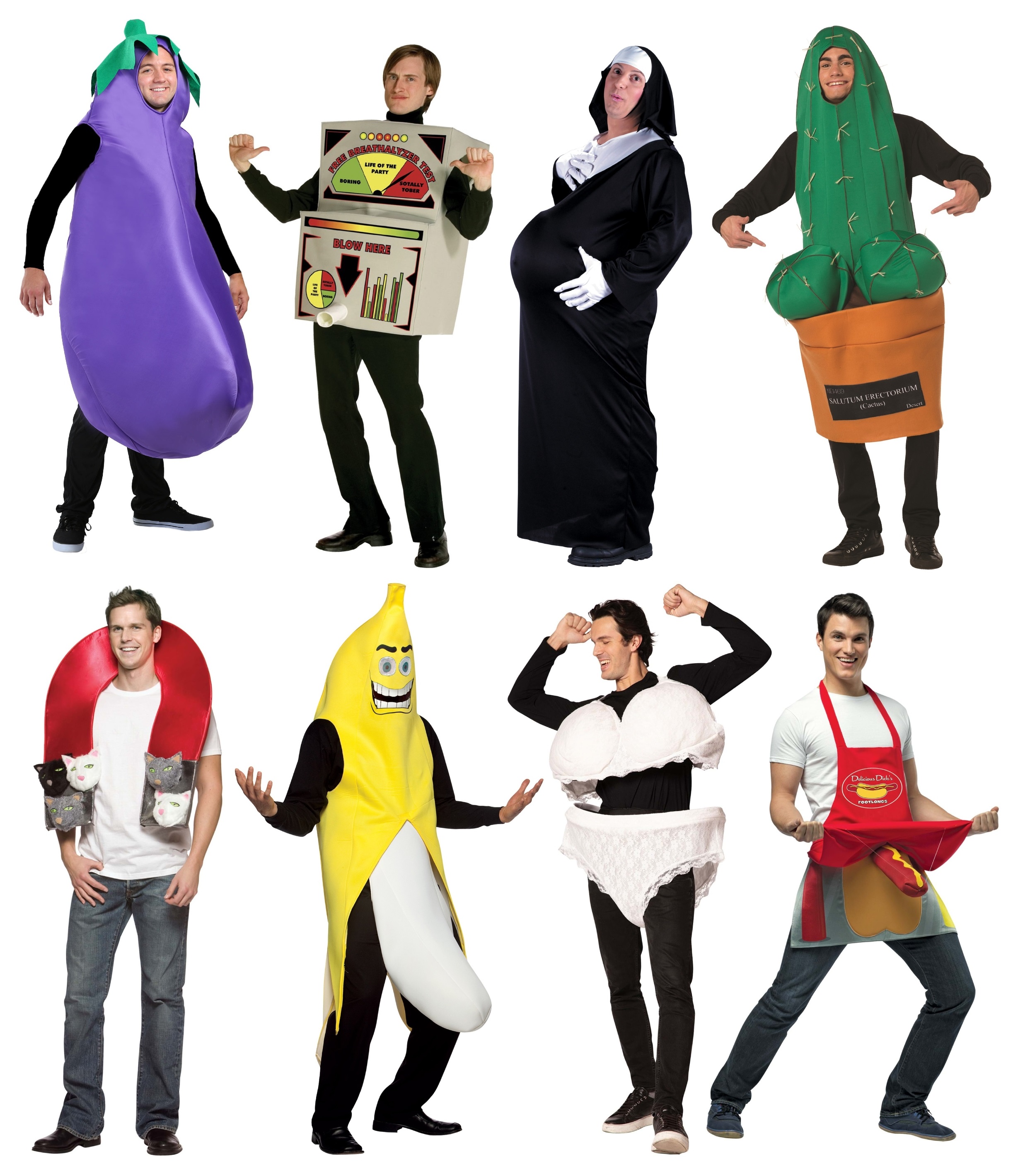 These adult humor costumes should proooooobably not be worn outside of a college party or an adults-only Halloween party, but you do you. Most of these are considered funny men's costumes, but some are unisex enough that women could wear them if they wanted to. (We're looking at you, ladies who abuse the eggplant emoji.)
Funny Adult Halloween Costumes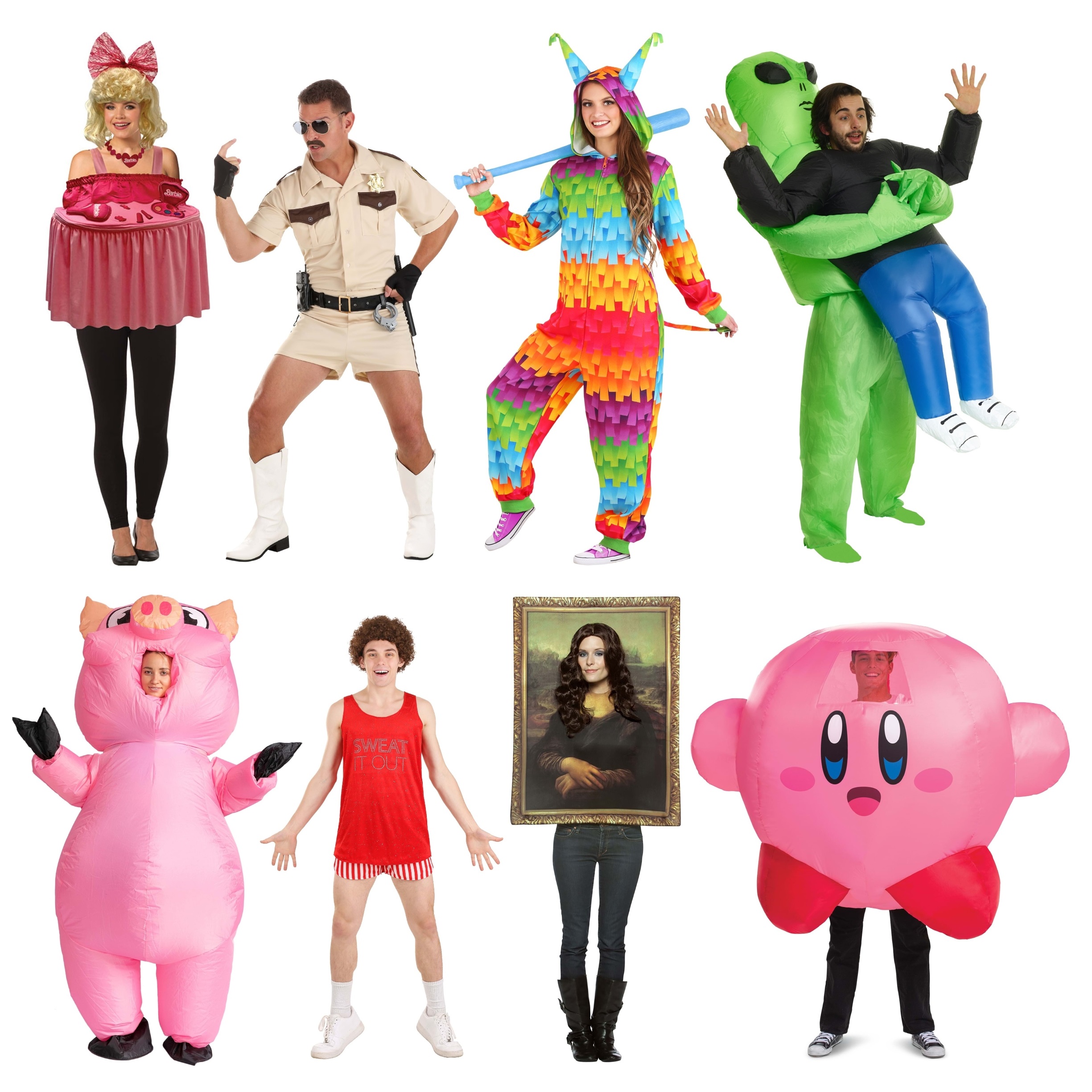 Maybe you have kids or you're going to a party with them, so you want to be funny while keeping it clean. Comedy movie costumes, wacky celebrities, and random objects like piñatas and those waving tube man things are some great costume choices for you! People also love inflatable costumes such as the inflatable T-Rex costume. (That one never stops being funny!)
Funny Group Halloween Costumes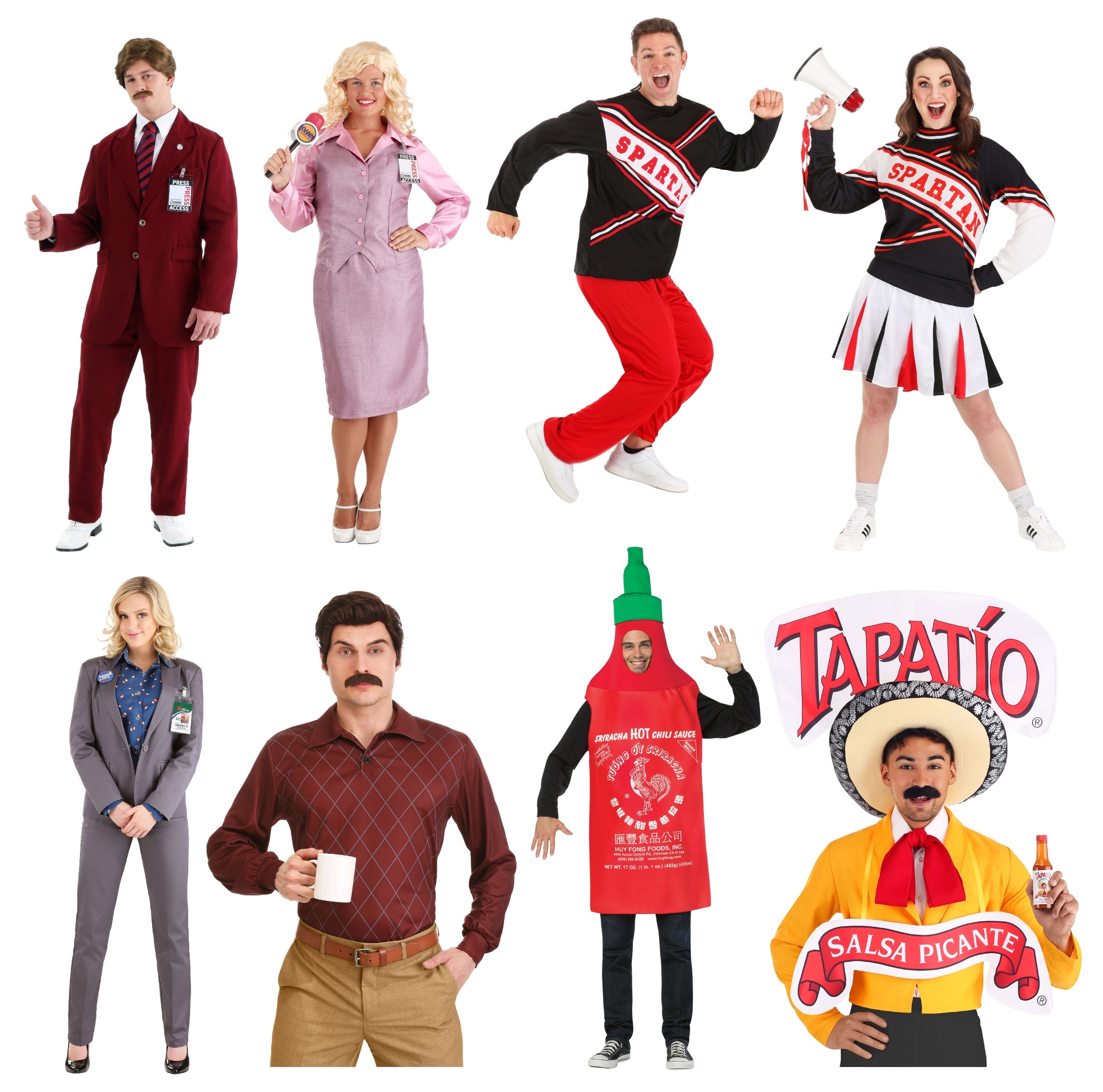 One humorous costume is great, but when you get a group of two costumes (or more) together, you can really bring some of your favorite comedies to life. You can pretend to argue about piloting the car as Avengers: Endgame Thor and Star-Lord, or have a battle of the hot sauces as Sriracha and Tapatío. Whether you choose to look at your favorite comedy shows or you get together as a bunch of silly food costumes, your group of funny Halloween costumes is ready to get people to laugh!
Funny Kids' Costumes
If you need to stay vigilant for whoopee cushions, fake bugs, and joy buzzers, you probably have a little practical joker. Ever the class clown, your child doesn't want to wear normal Halloween costumes like pirates and fairies. They would rather pretend they were getting abducted by an alien or dress like their least favorite school art project. In the spirit of having fun on Halloween, let them pick out a funny costume for kids that's sure to get the neighborhood laughing when they go trick-or-treating.
Funny Baby Costumes
What's great about dressing your baby in a Halloween costume is that they're too little to choose it themselves. So you can get babies to wear pretty much anything! You can make some really funny (and cute) mommy and baby costumes like a disco queen and a disco ball. What about a circus trapeze artist and a baby strongman? Cute! There are lots of funny costume combinations waiting for you to try!
Funny Toddler Costumes
Similar to babies, toddlers are often too little to know what they want to wear for Halloween. (Or they choose something new every single day so you have to make their mind up for them!) Savor these years, because silly costumes for toddlers are SO cute. If you can get them to wear a fake mustache or beard with their Halloween costume, we say do it!
Sexy Funny Halloween Costumes
There are times when sexy Halloween costumes aren't simply there for the appeal. Maybe it's based on a famous character, such as Regina George from Mean Girls or Frank N. Furter in The Rocky Horror Picture Show. Then you have one of Madonna's most famous outfits. (You know the one!) Don't let anyone tell you that you can't multitask because you can slay and get some laughs.
With a wide selection of funny Halloween costumes to match your unique sense of humor, we'll help you get the laugh you're going for. You might also find something in our guide to punny Halloween costumes. But let us know, have you ever dressed as something that had people ROFL-ing all night? What kind of costumes do you find most funny? Share your ideas with us in the comments!