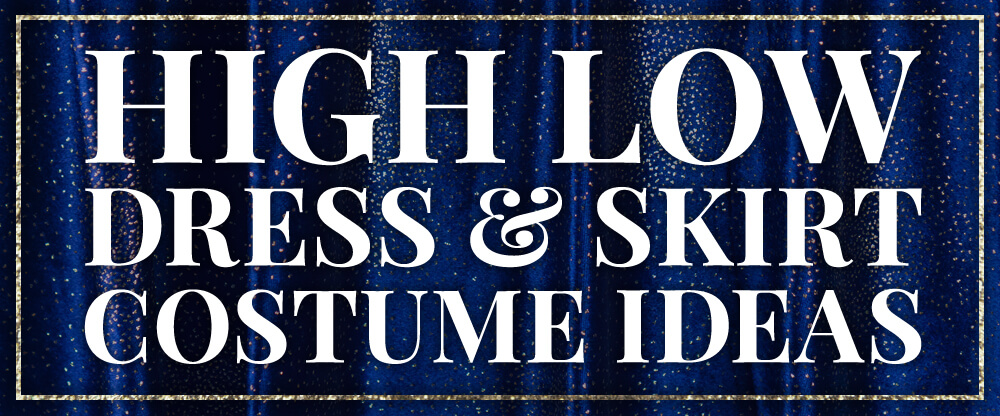 It's high low maniaaaaaa! Skirts and dresses with this distinct hemline are everywhere! And why shouldn't they be? They're sexy in the front and modest in the back, so you can show off your legs without the worry of over-exposing your tooshie. We've seen this trend show up in sundresses, evening dresses, and even high low wedding dresses, but did you know we have loads of women's HALLOWEEN COSTUMES with high low hemlines?? Squeeee! Now you can keep rocking this trendy and flattering silhouette through Halloween! Here are some of our favorite ideas for you and your group of fashionista friends.
Classic Halloween High Low Dresses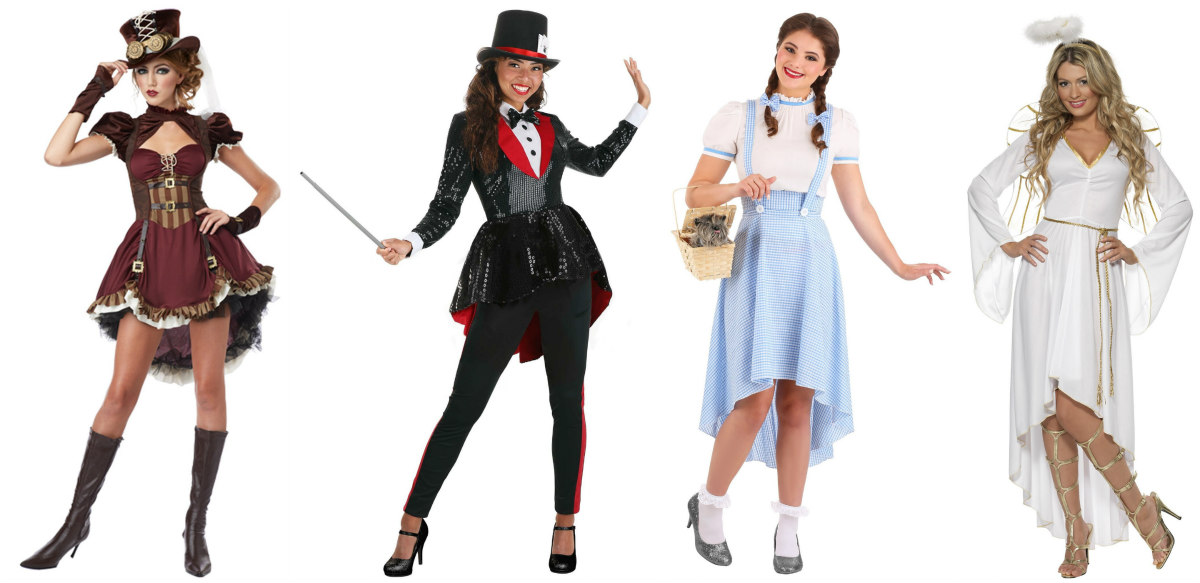 These are some traditional Halloween costume favorites with a fashion-forward twist. Take your favorites from drab to fab—this high low Dorothy costume is extraordinary! Even plain old angel costumes and sexy bunnies look fresh with a high low hemline.
Alice in Wonderland High Low Hemline Costumes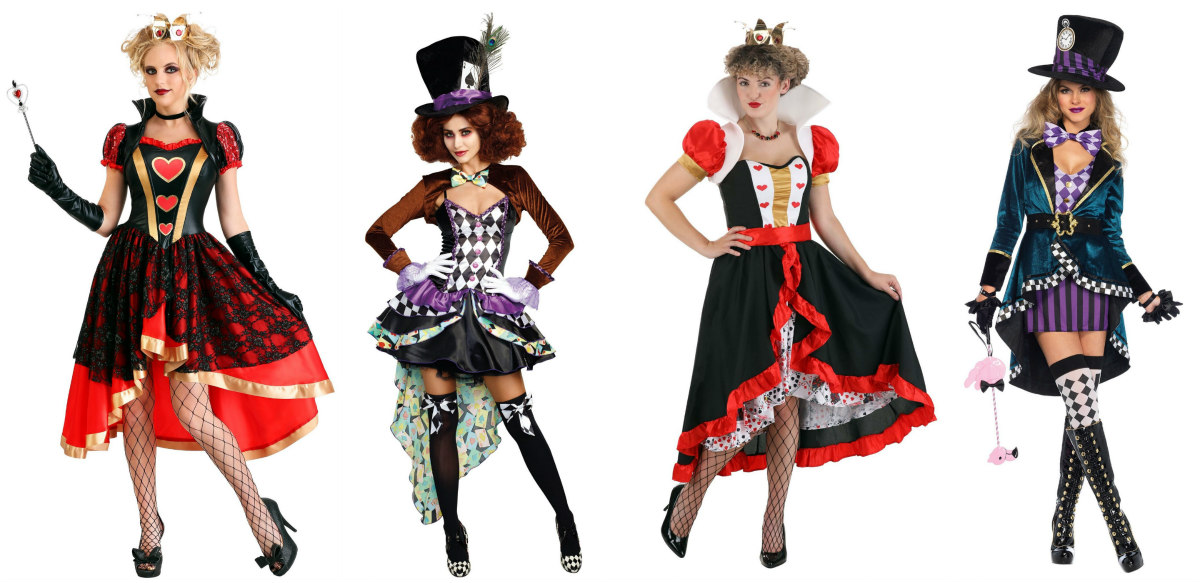 Fun, fashionable and flirty, the old storybook has had face-lift after face-lift. With so many retellings, everyone has been exposed to the story in some way, making Alice in Wonderland costumes something anyone of any age will recognize and enjoy. The wacky world of Wonderland also allows for a lot of freedom for character interpretations and, of course, Halloween costumes! Queue the high low Alice in Wonderland costumes for ladies. Pick any one of these stylish numbers and it's sure to be a hit!
High Low Dress Goddess Costumes
They're Greek. They're chic. Their hemline is unique. Ancient mythology is full of tons of cool characters that are great sources of inspiration for your mythical Halloween costume. Feel sleek in a black high low dress or try a ravishing red costume. The gods will smile upon you if you choose any of these billowy, beautiful high low goddess costumes.
High Low Burlesque Costumes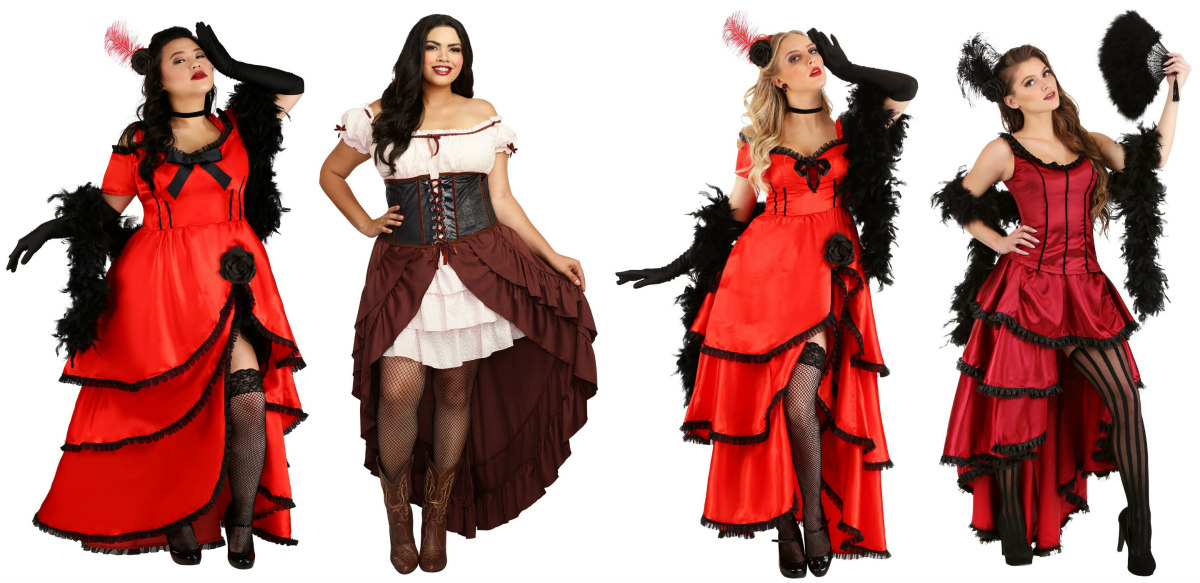 You "can-can" rock the most exciting high low hemline costumes with any of our burlesque or can-can dancer costumes. With the addition of plenty of ruffles, these silhouettes become even MORE flirtatious! Add some flowers, feathers or a mini top hat to your hair and you'll be an absolute show-stopper! Wearing a sexy high low dress like one of these is tons of fun.
Halloween Mermaid and Pirate High Low Dresses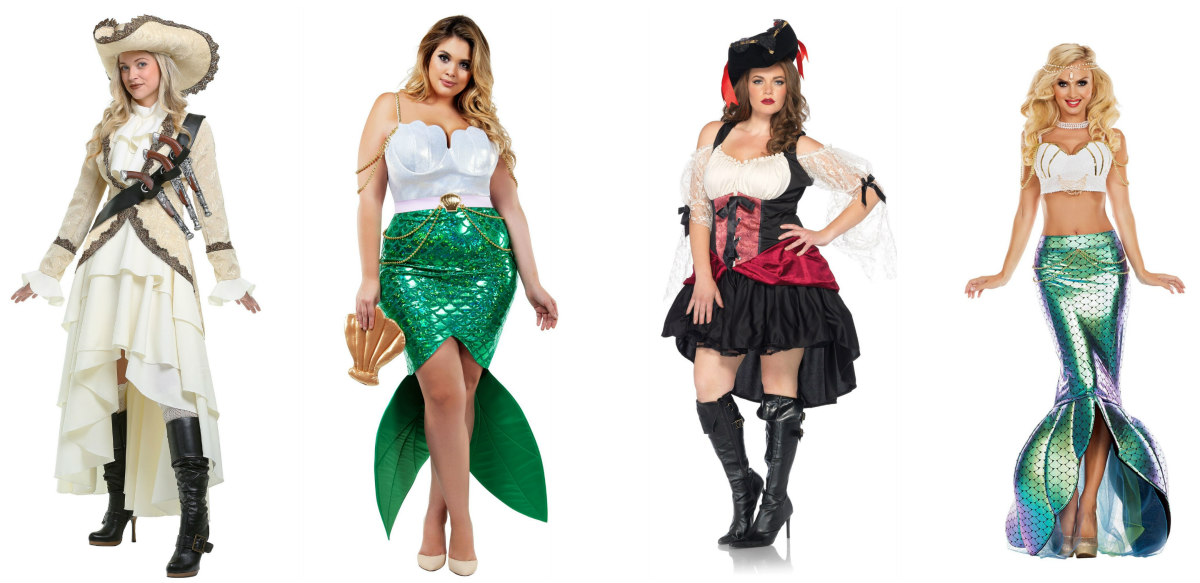 You can bet these seductive pirates "treasure" their fashionable skirt silhouettes. They're popular in the ocean too - just ask this enchanting mermaid! Whether you like it short or you'd prefer a long high low dress costume, we have styles to flatter both tastes!
Spooky High Low Halloween Favorites
Double, double toil and trouble, choose these costumes on the double! You'll definitely leave your fellow Halloween party-goers spellbound in any of these sexy, mischievous high low dresses.
Other High Low Hemline Costumes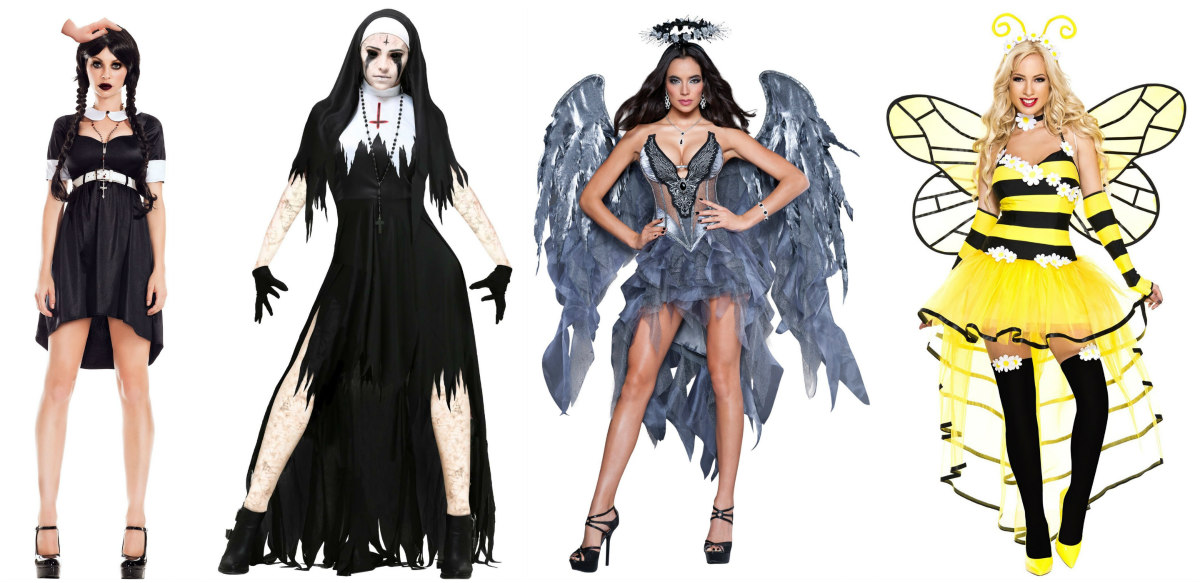 Can't get enough Halloween high low dress ideas? There's plenty more where that came from! These sultry numbers are sure to make you feel sexy at your next costume event. From nuns and swashbucklers to harlequins and dark angels, there are more hi-low options out there!
We hope that you found the perfect high-low hemline costume for your next Halloween party. Are you a fan of high low dresses? Is there another sexy costume silhouette that suits your style? Let us know below in the comments! We've always got our eyes on the latest costume styles and trends.