Dinosaurs have long fascinated humankind, even before The Land Before Time and Jurassic Park. And dinosaur costumes have always been a popular choice, whether it's for Halloween or a movie premiere or a viral video! And there's no shortage of options: we've got Brontosaurus to Dilophosaurus to Triceratops costumes—all available for infants to plus-size adults and every size in between. So whether you need an inflatable T-Rex costume for your next TikTok or something more chill for a Jurassic World watch party, we're here to help you find the perfect dinosaur costume!
Inflatable Dinosaur Costumes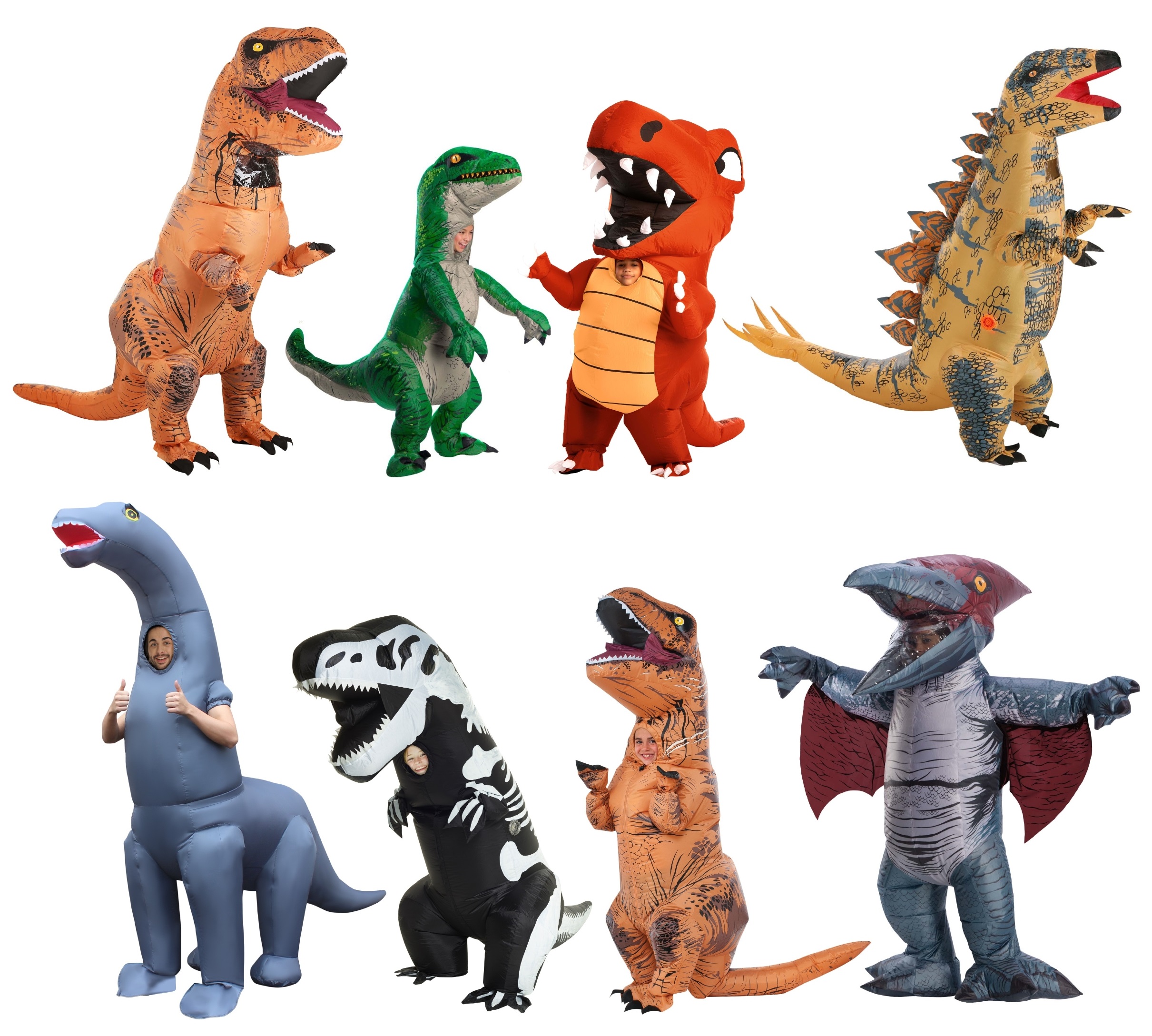 Do you want a costume with a more realistic dinosaur shape? Or are you looking for a silly dinosaur costume? If you answered yes to either question, then maybe a blow-up dinosaur costume is the right choice for you! Inflatable dinosaur costumes have been popular since that American Ninja Warrior video from years ago, and Tiktok has kept them on everyone's mind. Not only do we have inflatable T-Rex costumes, but also inflatable Triceratops and Brontosaurus and more. These costumes are dino-mite!
Adult Dinosaur Costumes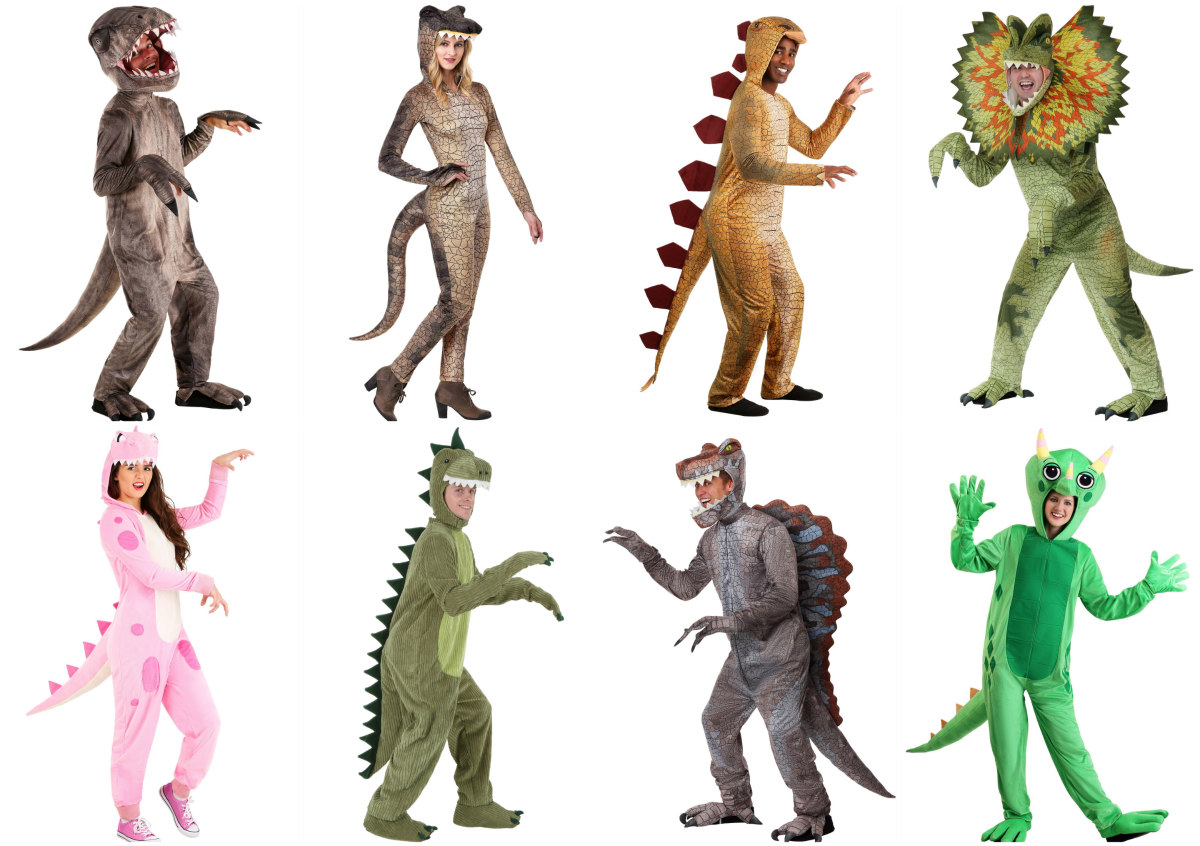 So, who's hungry for a different kind of dinosaur? These adult dinosaur costumes are available in a convenient jumpsuit style, with optional fabric or latex masks. They're perfect if you're concerned about eating or drinking in your costume. And if you're going for all-out comfort and cuteness, consider a pajama or kigurumi dinosaur costume!
Children's Dinosaur Costumes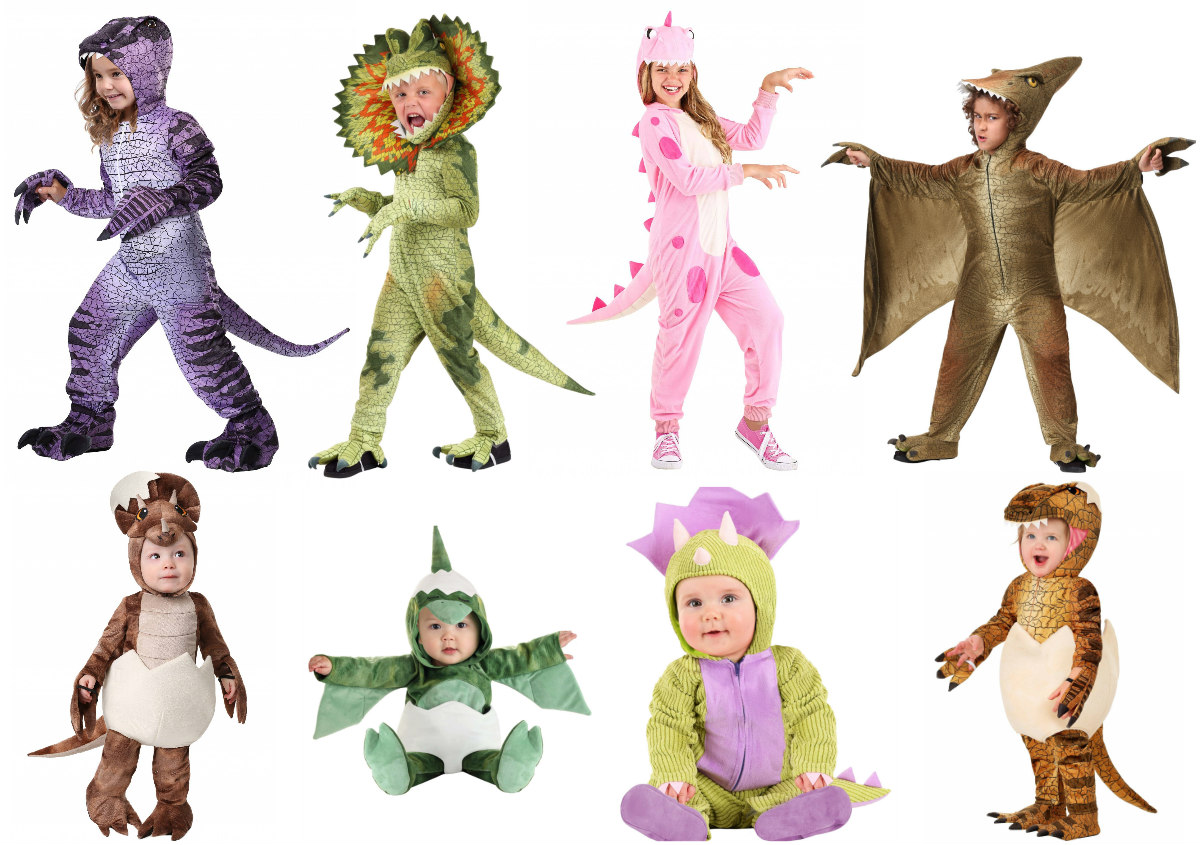 Kids have long been enamored with tales of dinosaurs and lands lost to time. It's no wonder that dinosaur costumes for children have the most variety! What kind of variety? Well, we've got T-Rex, Pterodactyls, Dilophosaurus, Velociraptor, Triceratops, and more! Your little T-Rex or Pterodactyl might not be old enough to watch the latest Jurassic World movie, but these costumes are perfect for everyday dress-up and Halloween! Let your little dinos run wild!
Jurassic World and Jurassic Park Costumes
The Jurassic Park and Jurassic World films include all of the most iconic dinosaurs. So you would expect that Jurassic Park-themed costumes would include plenty of options, including masks and full costumes—and you'd be right! There are even replica Jurassic Park worker costumes and hardhats available for those looking to really get into the spirit of things! Whether you're looking for a simple Jurassic World mask or a complete Jurassic World dinosaur costume, we have plenty of options to choose from.
Pet Dinosaur Costumes

Does your dog like to dress up? Fear not, because we also have dinosaur costumes for pets! Many of these styles, like the T-Rex and Stegosaurus costumes, cover all or most of the body. If your fur baby doesn't like a full costume, perhaps a triceratops headpiece would work instead! We truly have costumes for every family member, furry ones included!
Dinosaur Costume Accessories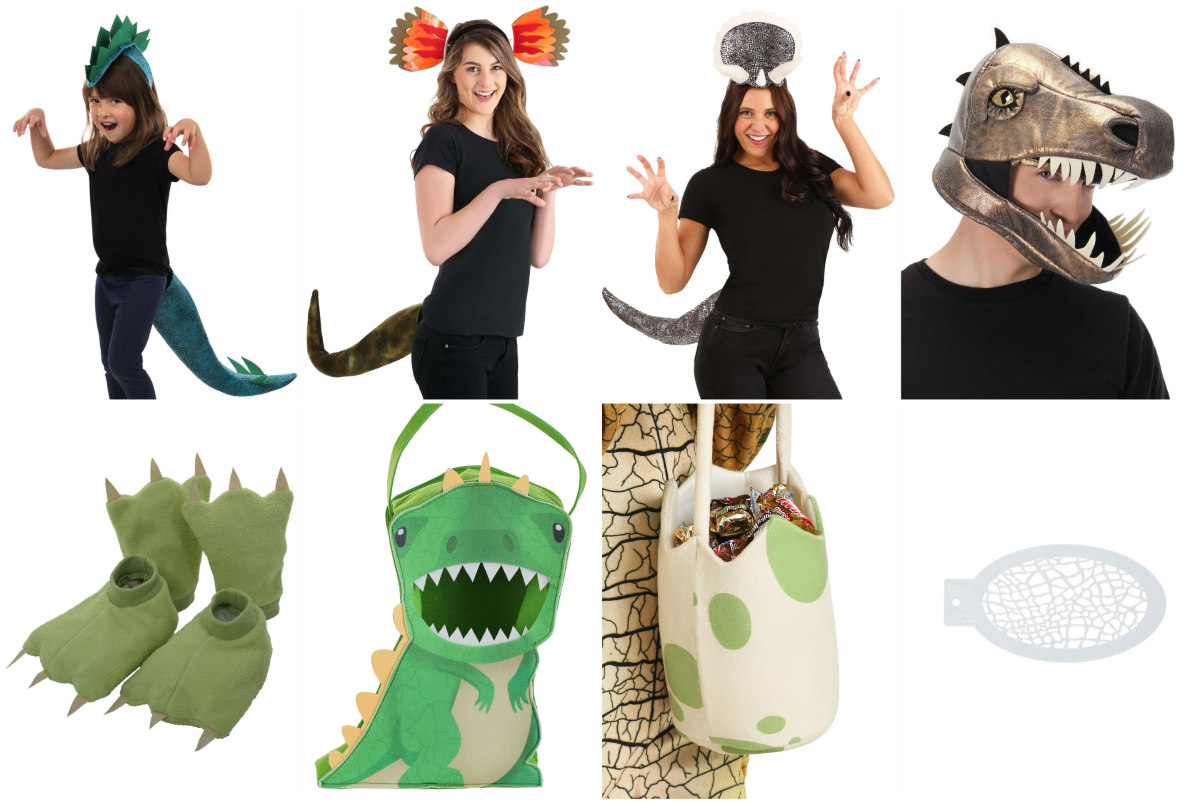 If you want to show your dino pride but you're not fully committed to wearing a full dinosaur costume, how about some dinosaur accessories? You don't have to be a makeup guru to recreate dino-ish skin with a dinosaur makeup stencil. Add a dinosaur costume kit and an egg treat bag and you're set for a dinosaur-themed party or a night of trick-or-treating with the kids!
We hope you enjoyed our dinosaur costumes! Which was your fave? If you have suggestions for more dinosaurs to costume-ify or just want to chat about your favorite dinosaur movie, that's what the comments are for!