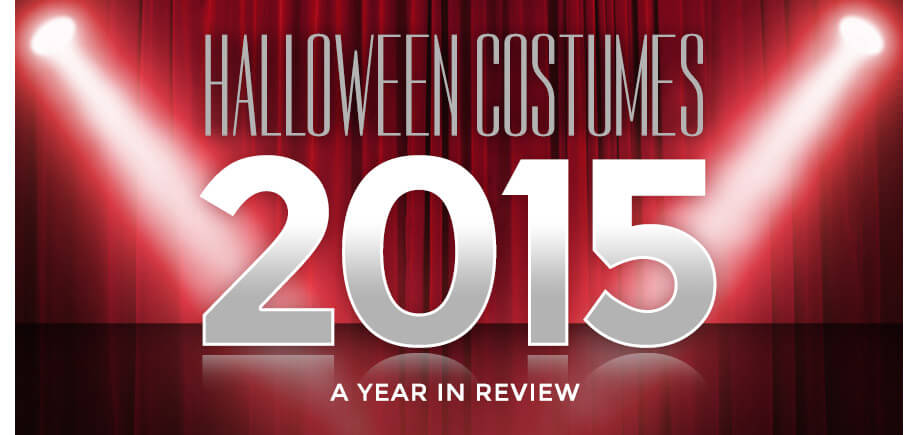 As with any other year, 2015 is already jam-packed full of memorable pop culture events, celebrity antics, and explosive viral social media stories. We'll be the first to confess: it's never too early to start planning your Halloween costume! So, as the year goes on, we'll compile the best news stories right here so you can start picking through the best topical Halloween costumes of 2015 and decide what you"ll dress as in October.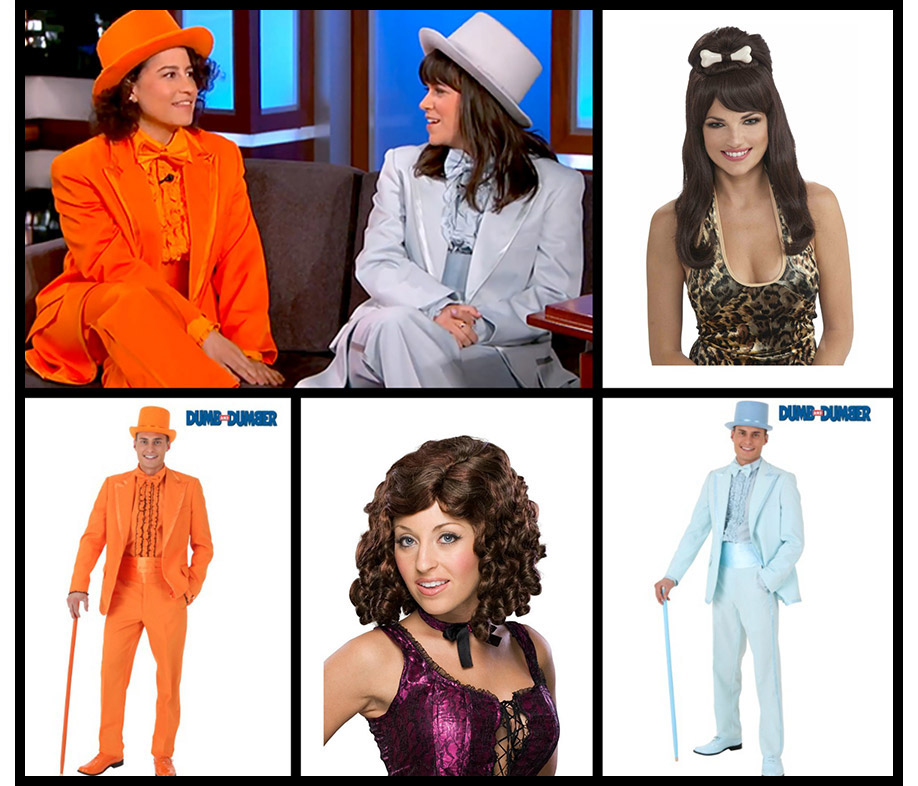 Ilana Glazer and Abbi Jacobson wear Dumb and Dumber suits on Jimmy Kimmel Live
The two stars of Comedy Central's Broad City made their debut on Jimmy Kimmel Live in some suspiciously familiar suits. "We don't wanna, like, match," explained Abbi, "but, we don't wanna not." Of course, Jacobson and Glazer were decked out as Harry and Lloyd from Dumber and Dumber in the classic orange and baby blue tuxedos. It was a hit!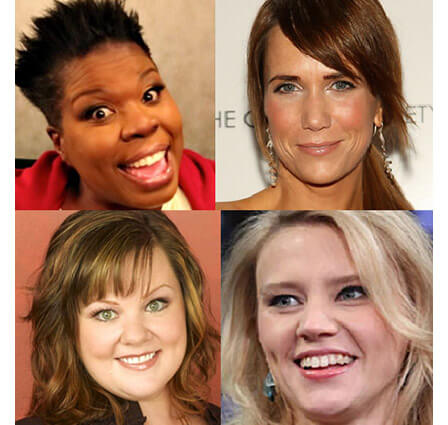 Female Ghostbusters Movie Announced
A
Ghostbusters
reboot has been in the works for as long as we can remember. Will it star the old cast? Will it star new guys? The frat pack? Unknowns? It was a mystery! Until this January. The Hollywood Report announced the new cast: Melissa McCarthy, Kristen Wiig, Leslie Jones, and Kate McKinnon. All female! We're excited. Even though the movie won't be out for a while, you can still go out on Halloween with a group of four ladies dressed as the famous quartet in some
Ghostbuster costumes
.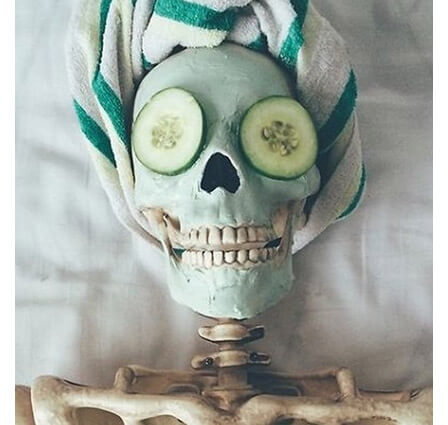 OmgLiterallyDead blows up Instagram
"Baes gonna bae" reads the bio of Skellie on Instagram. She's just a basic girl, living a basic live, drinking basic pumpkin spice lattes from Starbucks on the daily. The only thing is ... the owner of
OmgLiterallyDead
is, like, actually literally dead. Skellie is a skeleton. A selfie-taking skeleton, but a skeleton none the less. We can't. Pay tribute to your favorite lifestyle 'grammer by bring your
own Skellie
with you downtown on the 31st.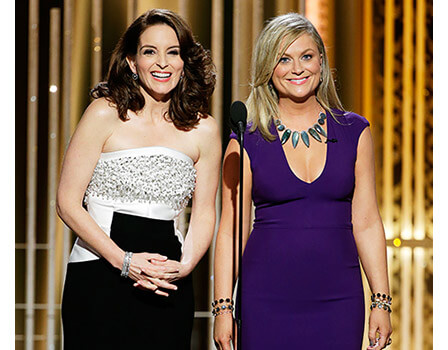 Tina Fey and Amy Poehler Host the 2015 Golden Globes
The true queens of comedy hosted their final Golden Globe awards in January 2015. We'll miss them because, well ... who can top them? But, we'll always have the memorable moments, like Benedict Cumberbatch's photobomb leap, Chrissy Teigen's perfectly adorably-ugly cry face during John Legend's performance, and, of course, Margaret Cho's controversial homage to The Interview's biggest star, Kim Jong-un.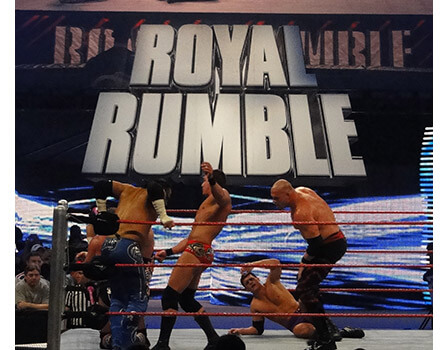 WWE's Royal Rumble
On January 25th, the WWE held their 28th Royal Rumble event where 30 professional wrestlers duke it out on pay-per-view in an ultimate battle royal. Entrants included The Miz, Diamond Dallas Page, Daniel Bryan, but after the smoke cleared, Roman Reigns was the champion. Fans were upset, #CancelWWENetwork started trending worldwide, but it was over. For Halloween, you can stage your own version of the Royal Rumble with our
wrestling costumes
.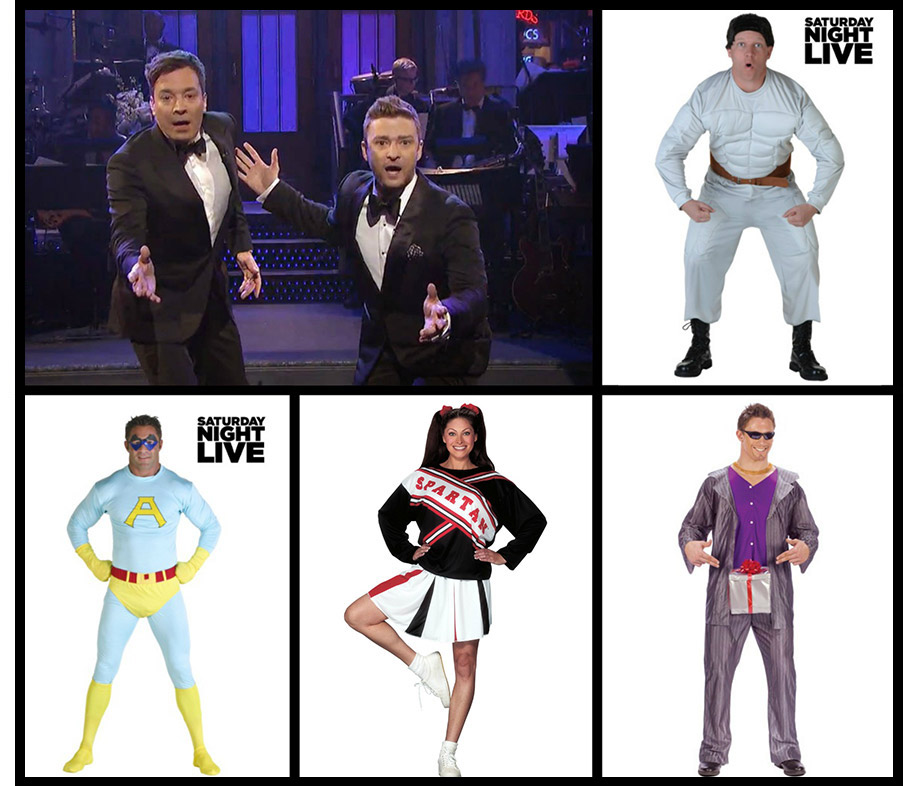 SNL Celebrates 40 Years
Saturday Night Live celebrated its 40th Anniversary with the return of many famous SNL comedians and their favorite characters throughout the show's history. During the five minute cold open, Jimmy Fallon and Justin Timberlake sing and dance to re-enact some fan favorite skits including Spartan Cheerleaders, Hans and Franz, More Cowbell, and many more. Get some
SNL costumes
and see if your impressions are better than theirs!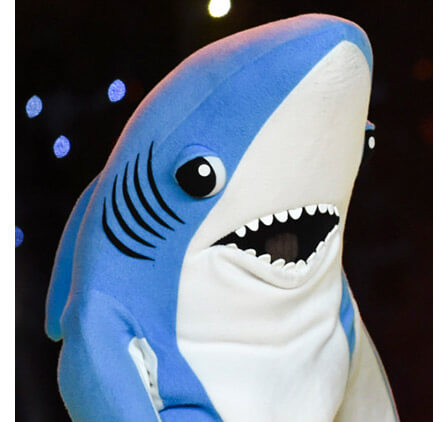 Left Shark Steals the Super Bowl Halftime Show
We all know the Super Bowl XLIX didn't end the way the Seahawks had hoped. With a questionable play call leaving them without a back-to-back championship, you would think they would be the talk of the Super Bowl, but you'd be wrong. Instead, Katy Perry's dancing Left Shark stole the show with his less than synchronized dance moves. Left Shark's confusion created an instant internet sensation!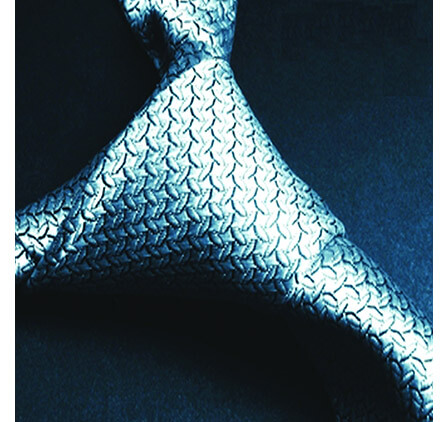 The Fifty Shades of Grey Movie Sets Box Office Records
The popular book-to-film adaptation of
Fifty Shades of Grey
hit theaters on February 13th and dominated at the box office. The X-rated story set a record on its opening weekend for the biggest February opening ever. Christian Grey and Anastasia Steele spent Valentine's Day with many couples as their adventurous love story played out on screen.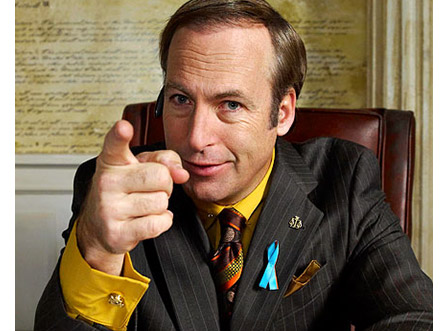 Better Call Saul Premieres on AMC
Better Call Saul, the Breaking Bad spinoff, premiered on AMC at the beginning of the month and the show received rave reviews soon after it began. While the story of Walter White and Jesse Pinkman in Breaking Bad will be hard to compete with, this show is so far proving to be just as captivating. Walter, Jesse, or Saul for Halloween, how will you decide?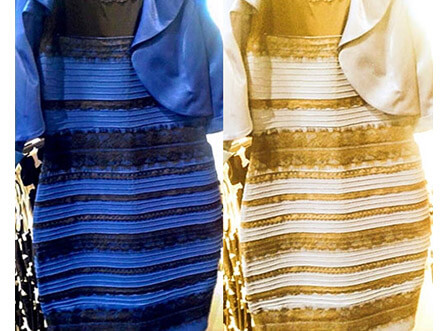 #thedress That Broke the Internet
Is it black and blue or is it white and gold? This dress had the entire internet divided into teams as they argued over the color of the dress. The actual color of the dress is black and blue, but others were seeing white and gold in the viral pictures. Which side were you on? Dare it be a couples costume for Halloween this year?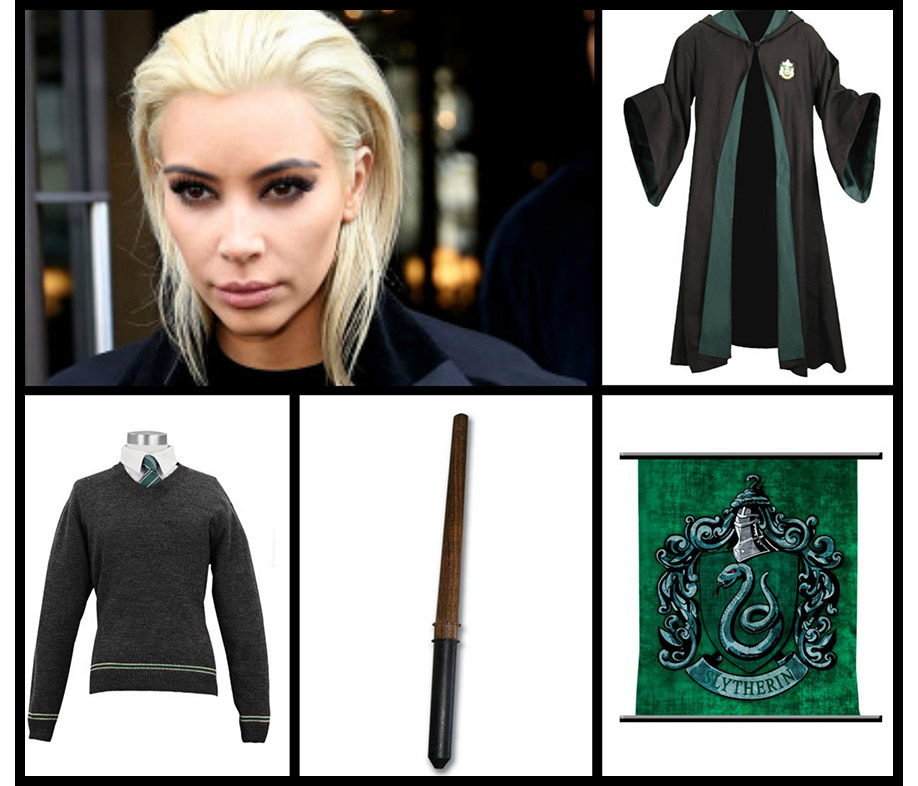 Kim Kardashian Bleaches Her Hair Blonde
Kim Kardashian decided it was time for a change so she traded in her long dark locks for a shorter, platinum blonde do. As soon as the photos started surfacing, many people took to social media saying that Kim looked all too familiar to Draco Malfoy from
Harry Potter
. For a funny 2015 Halloween costume you could use the
big head mask creator
to make Kim and pair it with
Draco"s clothing
.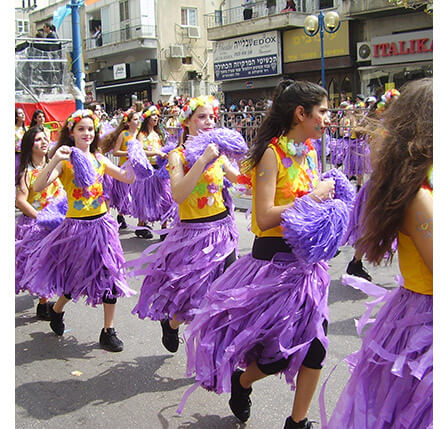 Purim Celebrated
Purim is a Jewish festival celebrated during the Hebrew month of Adar on the 14th day. On this day, there is a public celebration where they wear masks and costumes, slightly similar to Halloween which is celebrated by many other countries. Even though Purim is at a different time of year than Halloween, it's a great excuse to use your
Halloween costume ideas
twice!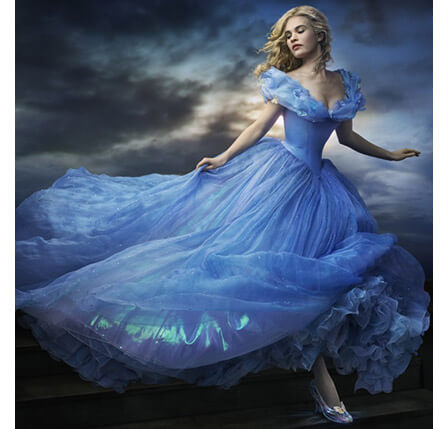 Live Action Cinderella Hits Theaters
While this isn't a remake of Walt Disney's 1950 animated
Cinderella
film, it takes components of the story and puts them into this live action version. For everyone dreaming of being a princess, you can
dress like Cinderella
this year for Halloween. Unless you intend on finding Prince Charming, make sure you keep both of your class slippers on your feet!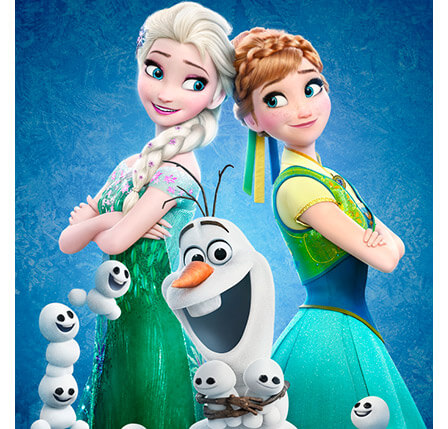 Frozen Fever Short Released
We can't stop talking about
Frozen
! The 2013 highest-grossing animated film of all time still has people talking two years after its premiere and we can't seem to "Let it Go." Not only did Disney announce a
Frozen 2
sequel this month, but they released a seven minute short named
Frozen Fever
, which debuted before the live-action
Cinderella
, which shows the Arendelle sisters, Princess Anna and Queen Elsa in brand new dresses. Halloween will be filled with new
Frozen costumes
, just you wait!