---
Face it. Your dog is more of a party animal than you'll ever be. If it were up to him, he'd be drinking punch straight from the bowl within the first five minutes of the party, followed by a run across the dance floor to chase that person dressed like a cat. That's why you shouldn't deny your pet the pleasure of dressing up for the holiday, just like his master!
Fortunately for you, we a have myriad of great dog costume for your pet to choose from. If your dog's got the rhythm in his heart, then you can dress him up as one of the great musicians of the century, like Elvis or Michael Jackson. If your dog is more of the superhero type, he can become Batman or Superman. He can even help you on some Ghostbusting missions in one of our Ghostbusters pet costumes. Whatever his fancy is, we're sure to have something that will let your pooch get in touch with his inner party animal.

Dog Costumes
Dog Costumes
Ideas, Tips and Tricks
While dressing up your dog used to be a sign that you might be a little off kilter, pet costumes have gone main stream, and there's nothing more fun than having your furry friends joining in on the dress up fun. Getting your pooch costumed up is great for Halloween, but there's no limit to how much fun you can have with an assortment of pet costumes ready to go! Taking a trip to visit family? Costume up! Canine fashion shows? All the better in costume! Taking poochie to the vet? Eh, the veterinarian might not enjoy working around your friend's new fashion... but they'll at least be entertained. Check out these tips and tricks on dressing up your best friend for their big day, and for awesome costume ideas. The only limitation is your imagination (and how many treats you can carry)!
How to Dress Your Dog in a Halloween Costume
Step by Step Instructions for Dressing Your Pet
Ears in Head Piece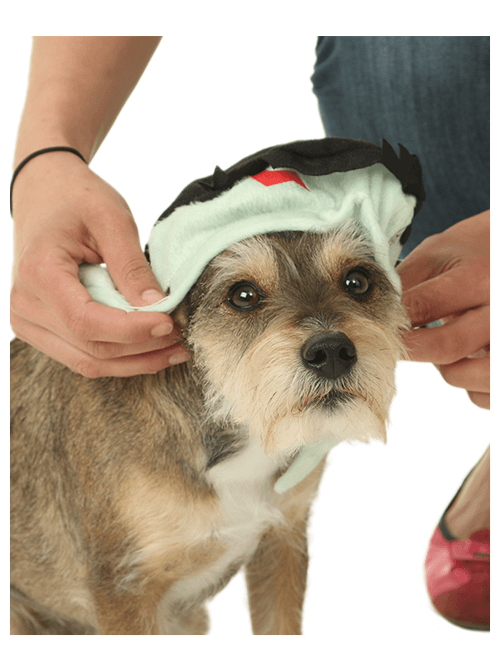 Fasten Head Piece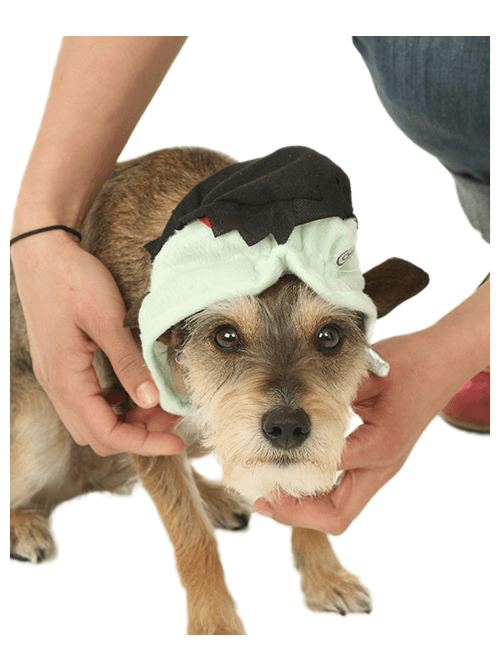 Head Piece Attached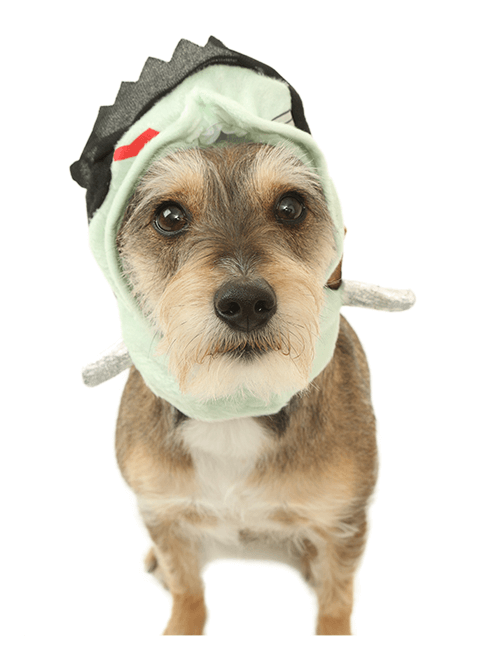 One Paw In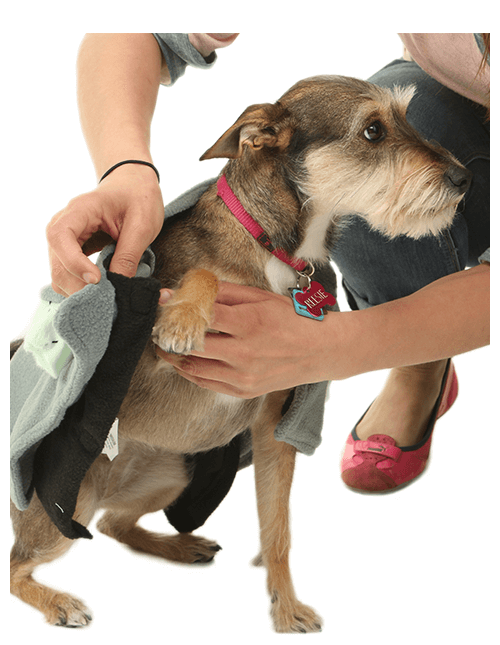 Other Paw Then Fasten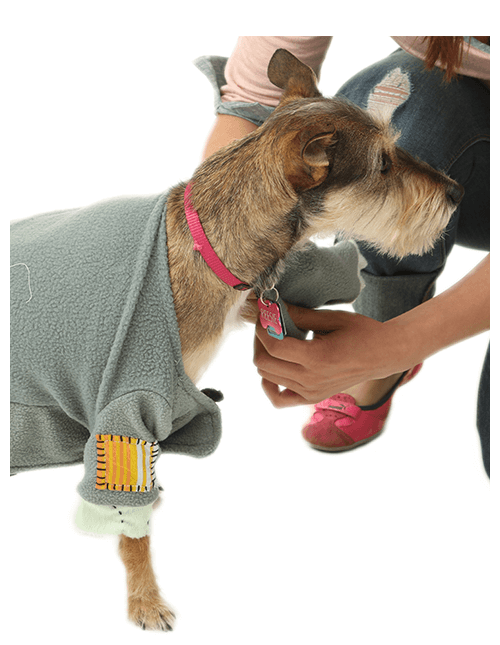 Trick or Treat Time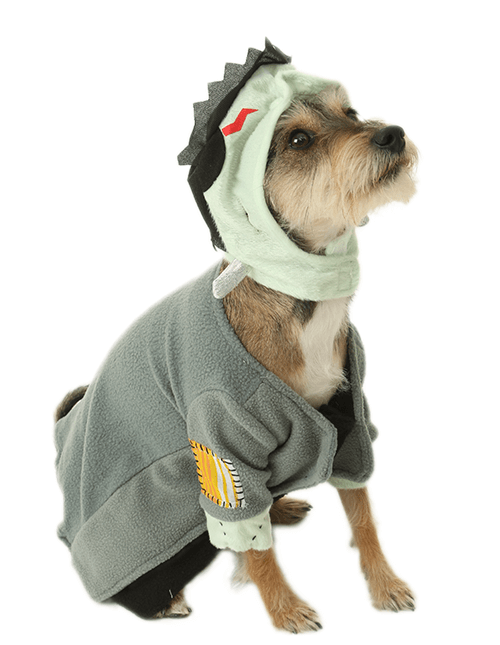 You might think that dressing up your canine companion is going to be a real chore, but with these clever costumes, suiting them up is a breeze! Velcro fasteners and comfortable materials ensure a loose enough fit so that your pet can be totally immersed in their character, and still have the freedom of movement they're used to. If the costume has a headpiece, just slide their ears in, and use the Velcro fastener to secure it around their head. Pet costumes vary in fit and style, but many will just use the front legs as featured below. Just slide their paws through the sleeves and secure the costume around the torso. He'll be ready for trick or treating, a costume party for pets and humans, or just a quick photo opportunity!
Pet Costume Ideas
Pet Costumes for Any Occasion
Star Wars Dogs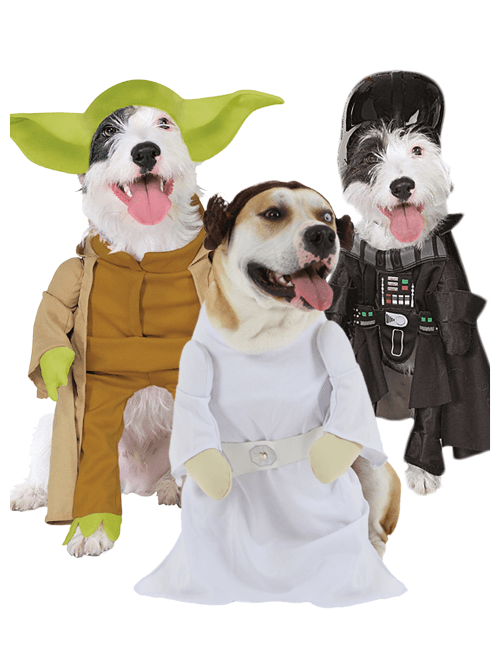 Superhero Dogs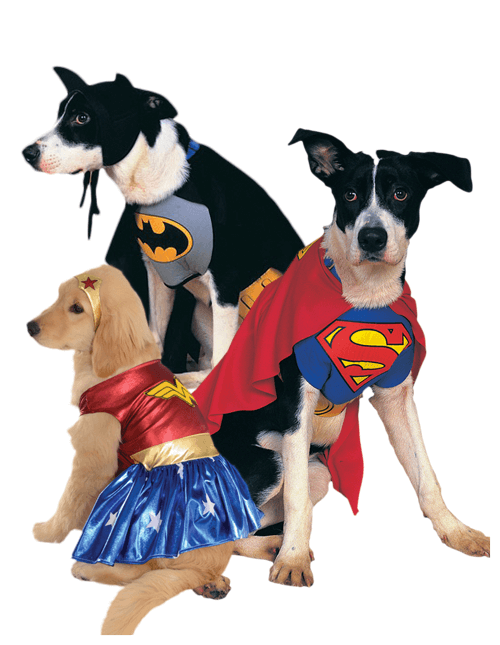 Animal Dogs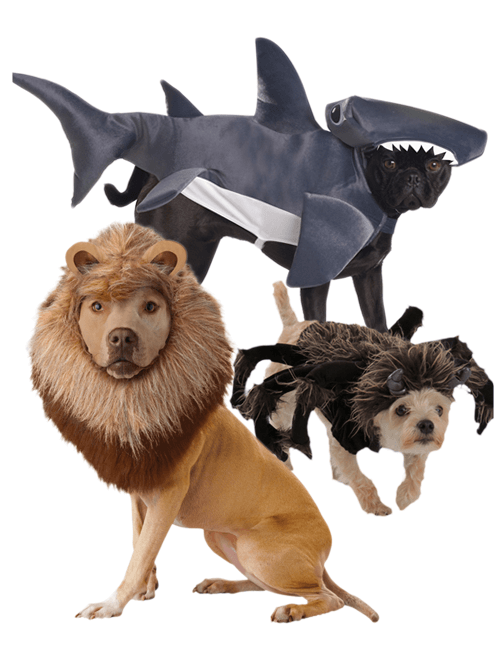 Holiday Dogs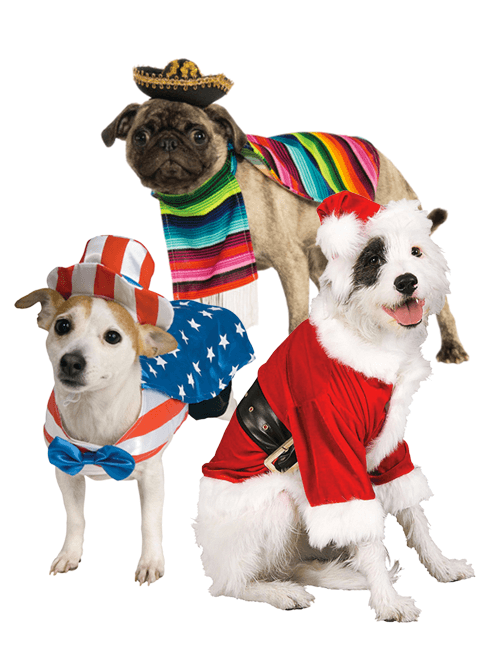 When it comes to choosing a pet costume for your best friend, fortunately there are nearly as many choices for them as there is for people. Whether you picture them as being out of this galaxy or even under the sea, there's sure to be a cute theme that you'll love as much as your pet does. Re-imagine the Star Wars universe with one of our hilarious character costumes (just remember "Arf arf" translates to "Luke I am your father"). Superhero heroics are at an all-time high, so classic heroes like Superman, Batman and Wonder Woman are sure to jump start your pooch's crime-fighting career. Go for a hilarious animal mash-up with any of our animal dog costumes, or get them decked out for your favorite holiday in cute attire. Just remember if you want your dog to be Uncle Sam on the Fourth of July, to get him inside the house when those fireworks start going off!