Halloween Costumes for Kids
1 - 60 of 3,935
---
It's 2016 and there's no doubt that your kid has become absolutely obsessed with something new this year. Have they been trying to use the Force all of a sudden? Maybe they are on a Ninja Turtle kick. There are so many things that will capture the imagination of kids all around the world this year, and when it's time for Halloween, we think all these young girls and boys are going to want to become those characters for their costume. Luckily, we have everything you could ever want for kids costumes right here at Halloweencostumes.com!
We are your Disney, Star Wars, anything-you-can-think-of pop culture online resource for all things Halloween and kids costumes. We even have a handy guide on how to keep them safe and warm while trick or treating or out at the neighborhood party. So, whether you're looking for kids, toddlers, baby, big kids, little kids, kids who climb on rocks, tough kids... whoever! We will be here for you to ensure you and your family have the absolute BEST Halloween ever. Browse below and make their dreams come true.

Kids Costumes
Kids Halloween Costumes
Ideas, Tips & Tricks
It's easy to forget how much fun it was to be a kid on Halloween (what with all of the partying and debauchery that we've enjoyed over the years as adults) but if you have kids of your own it's time to start their Halloween traditions out right. The best way to make sure they have a blast is to get them a popular costume, make sure they know how to trick or treat in a safe and fun fashion, and of course, let them get bucket load after bucket load of candy. You'll have to figure out how to manage their sugar intake on your own, but as for the rest? We've got you covered! This Kids Costume Guide can help you make sure that any children that are lucky enough to have you as their chaperon will have a great time.
Halloween Safety for Kids
Safety for Kids
Carry a Light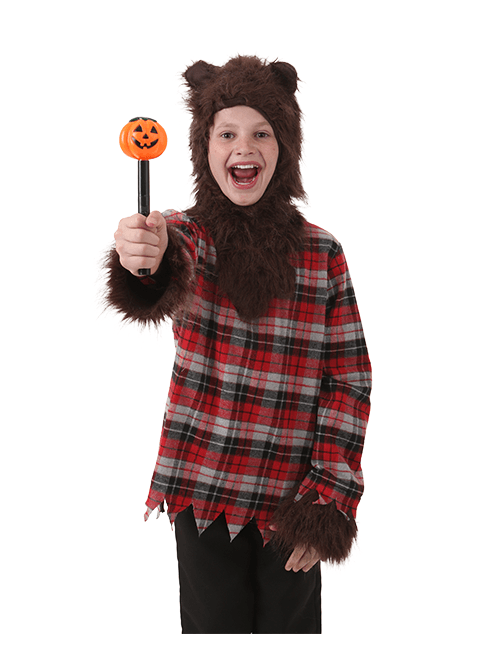 Add Relfective Tape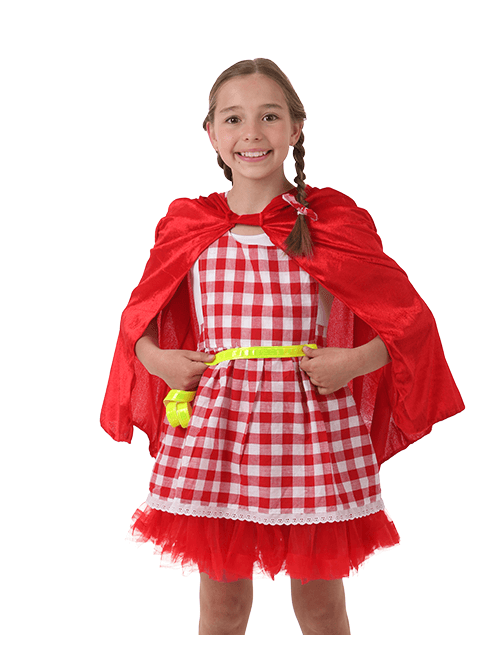 The sun sets pretty early on October 31st, so safety comes first! While trick or treating before dusk is the safest way to enjoy some Halloween fun with little ones, it's hard to amass a bucketful of treats by dark, when there are oh-so-many houses out there to hit. Plus roaming the streets with miniature ghouls and ghosts running around while the sun is still up just isn't quite the same. A few simple accessories will let help make your children more visible to vehicles as they meander in search of sugary satisfaction. A pumpkin light is a perfect holiday themed accessory to let them be seen without carrying around a clunky flashlight. And some well-placed reflective tape is a tried and true method of being seen at night. Use some reflective tape on any costume, and your child is sure to be extra visible when crossing the street.
Warm Halloween Costumes
Warm Kids Costumes
Add Layers Underneath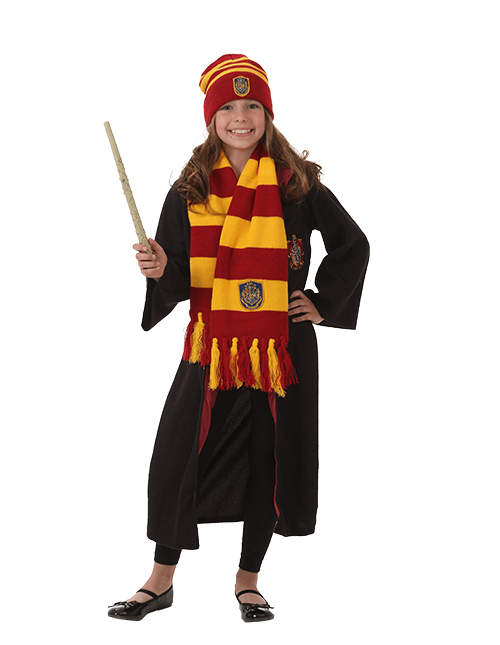 Wear Long Sleeves and Pants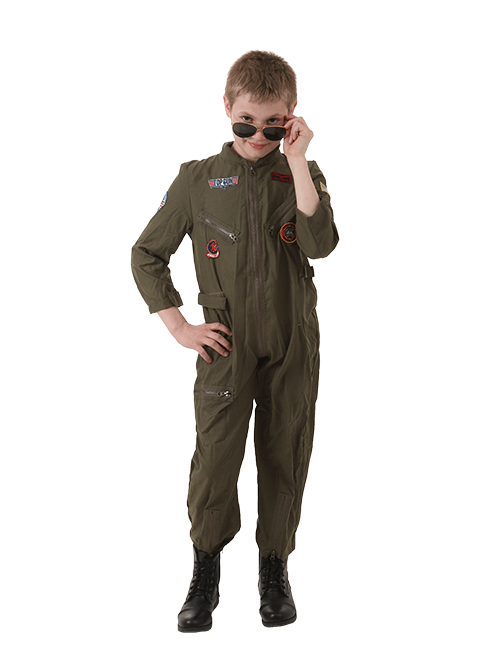 Pick a Plush Costume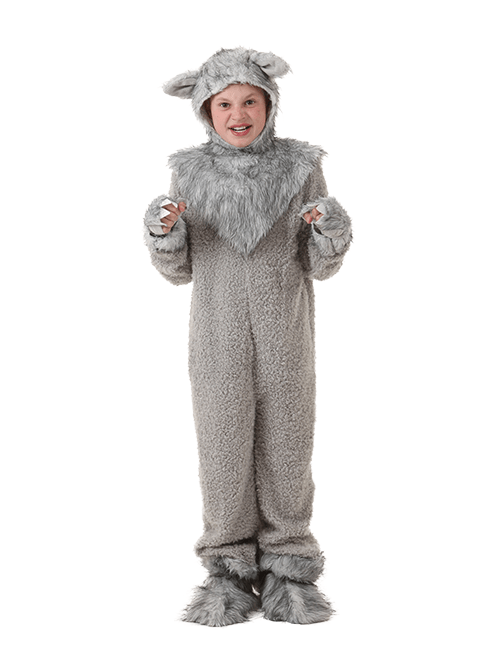 Add Leggings or Tights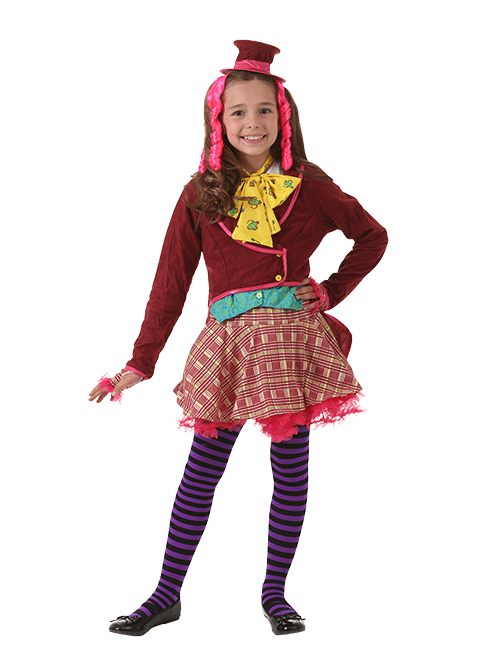 For most of us north of the tropics, that late October night can be downright chilly. But you can't let a drop in temperatures derail your child's trick or treating ambitions! There are a few tricks of the trade and costume choices that you can use to keep them warm and comfortable in their quest for Halloween fun. Anyone who's survived a winter in a northern clime knows that the key to dressing for the season is layer, layer, layer. We have a huge selection of costumes that let you add as many undergarments as will be needed without taking anything away from the costumed effect. Any robe or loose fitting costume will accommodate extra layers, and a Hogwart's robe would be the perfect choice. How cute would our matching Harry Potter hat and scarf be on them? If it's looking cool but not downright cold you might just take care to cover any exposed skin. A jumpsuit, like a Top Gun flight suit gives them long sleeves and pants, and of course the swagger of an ace pilot. Any plush costume gives some added insulation against the cold, and also accommodates some extra layers underneath. Kids always love playing a furry critter! And if you already have the costume picked out but the forecast is taking a turn for the worse you can just add leggings or tights to any costume with a skirt so that she'll be comfortable for all of the fun. She'll be the cutest Mad Hatter ever!
Kids Costumes with No Masks, No Hats
Costumes without Masks or Hats
Star Wars Jedi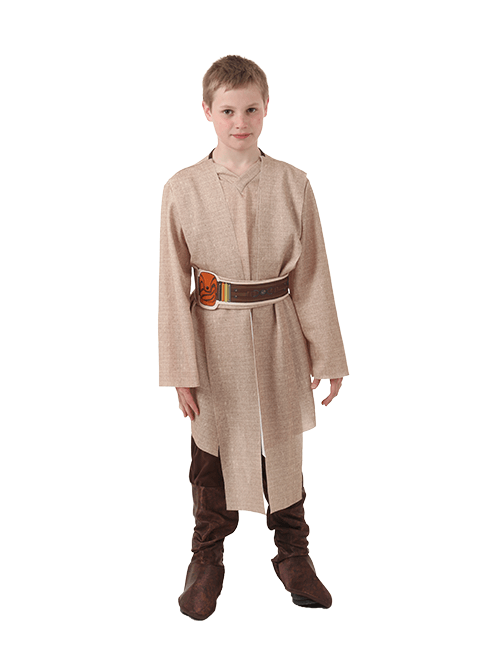 Vampire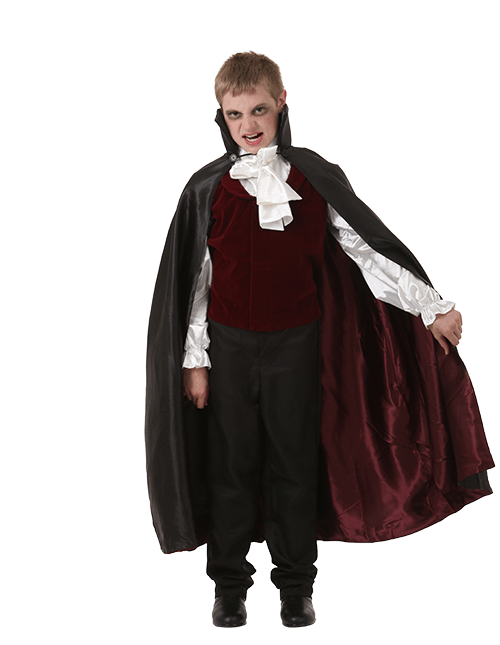 Peacock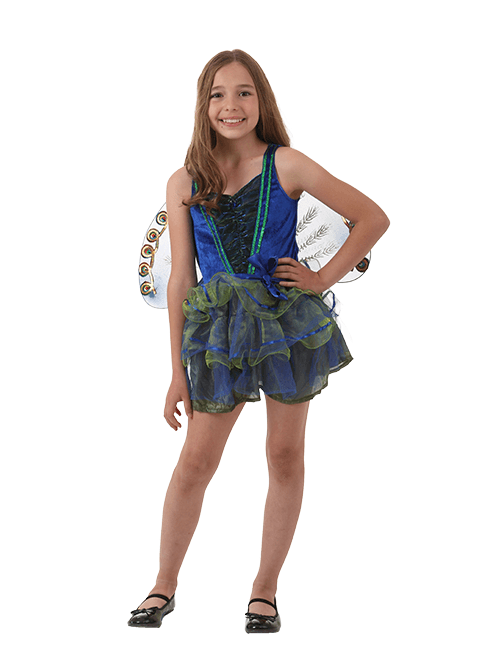 Skeleton Dress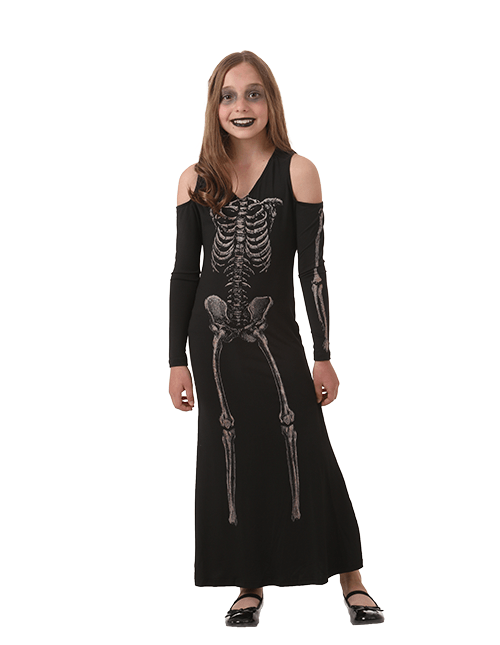 While we have costumes of every sort that transform a little one into a creature, character or superhero, sometimes they don't want to deal with the muss and fuss of wearing a mask. Fortunately we have plenty of costumes with no head wear. You don't need to have a mask over your head to get fully in character! Plus, when you've got a group of kids to take around, sometimes you want to be sure just which ones are yours. Any boy can be a human character like a Jedi Knight or a classic vampire, depending on which universe they'd like to be from... For girls, a cute peacock ensemble or a skeleton dress will let them use their imaginations to create a character unique to their personality. With makeup or without, there's plenty of looks to be had without hats and masks.
Popular Kids Costume Ideas
Popular Costumes
Jango Fett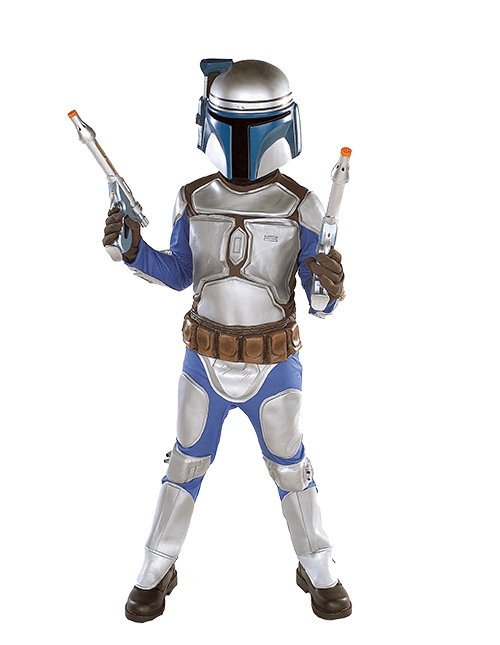 Dinosaur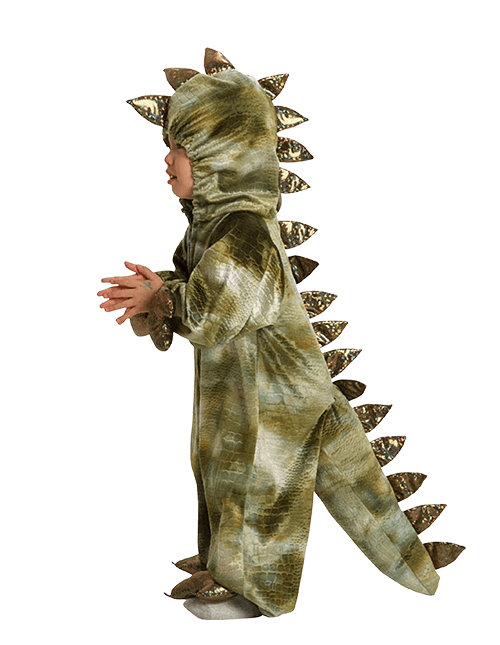 Ninja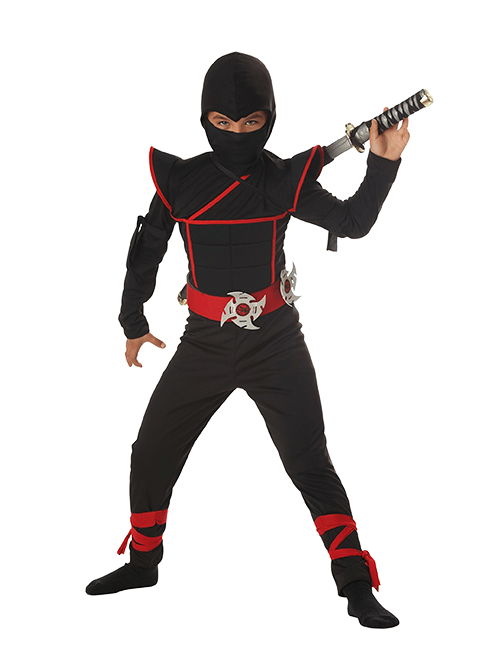 Okay, now for the fun part: Top kids costumes! Our top selling costumes for boys are popular not just because they're trendy, but because they're cool, fun, and are the creatures and characters that every little boy dreams of. Jango Fett has been popular ever since he first appeared in the Attack of the Clones. Honestly, what's cooler than an intergalactic bounty hunter decked head to toe in armor? If you can't quite remember if your kid was hatched or born, a dinosaur costume might be right for them. There are not many little boys who aren't absolutely fascinated by the prehistoric beasts, so let him go as his favorite dinosaur! And of course, the penultimate costume for any boy is summed up in one word: Ninja. He'll have a blast becoming a mythical warrior. And if that seems too violent, just teach him Tai Chi and about how Ninjas are totally zen, man!
Sequin Dorothy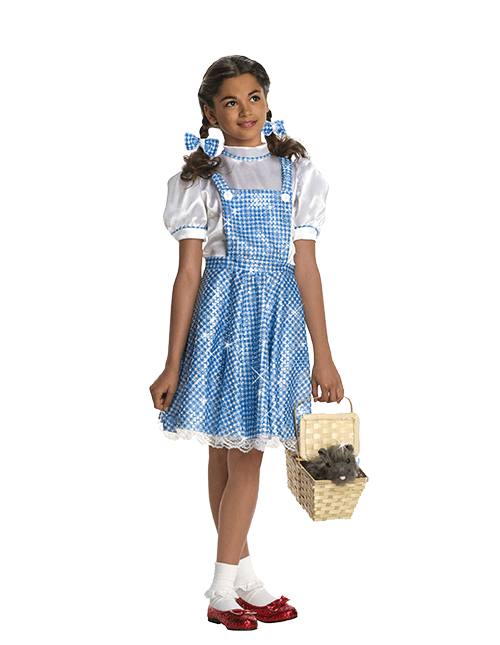 Alice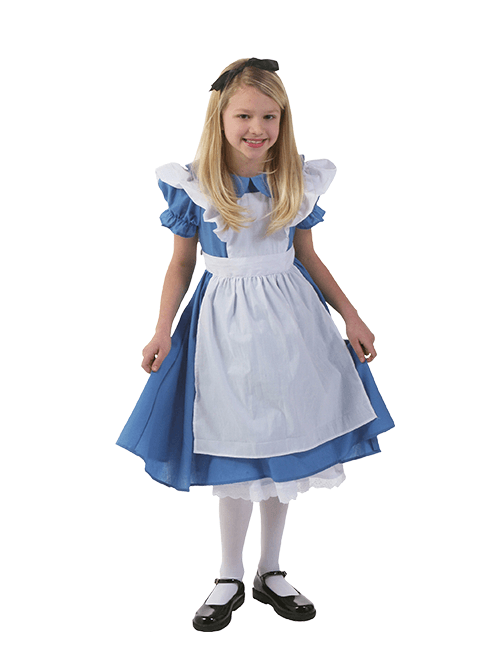 Vampire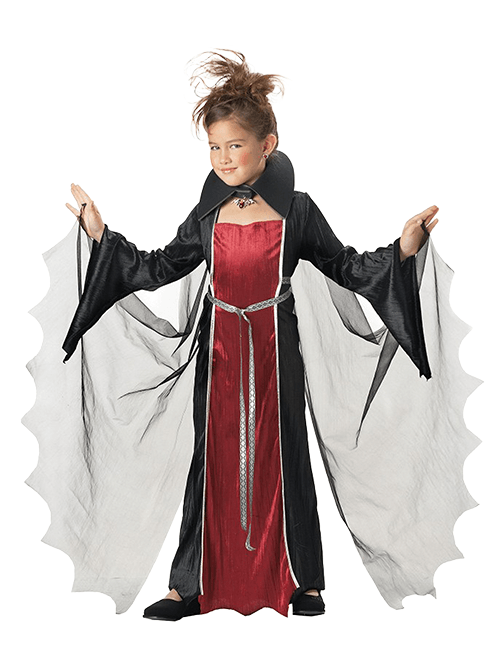 Our top selling girl's costumes are a little more classic, but still equally relevant. Storybook characters like Dorothy and Alice are timeless, and any young girl would enjoy a turn in their shoes. They're cute looks that are equally adept at trick or treating or making an appearance at your costume party. But if you think she might enjoy exploring her darker side, a girl's vampire costume is guaranteed winner. She'll look like a macabre villain, but she doesn't have to be bad, just tell her to use her smile and she might start earning a new reputation for vampires.