Spider-Man Costumes for Kids
What kind of spread would this be without a selection for kids? After all, each generation of children are largely responsible for the lengthy popularity of the Marvel superhero. Each year, hundreds of kids dress up as the wall-crawler for play time, or for Halloween, which keeps Spidey fresh in our minds. The chances are strong that your little one is a fan, so you'd better be ready to help your child live out their dream! Check out our selection of Spider-Man costumes for kids to find the right look for your little one.
Toddler Spider-Man Costume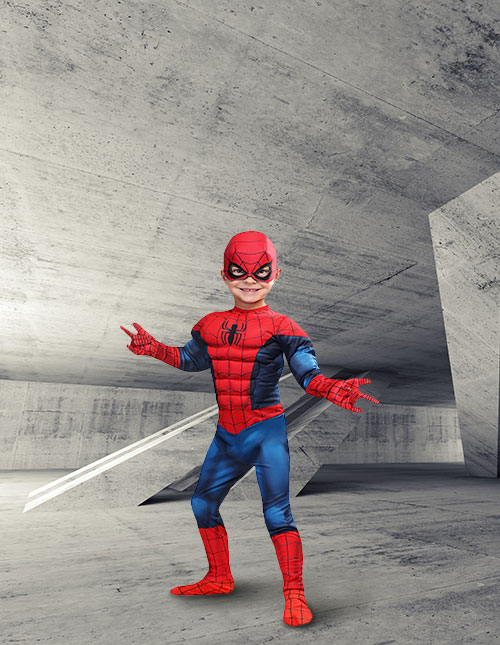 Every toddler knows two things in life. Number one, cookies are the most delicious food on the planet (Cookie Monster taught them that). The second thing that they know is that Spidey is the coolest hero around. It's just a known fact at this point! Your toddler will probably be begging to dress up like his favorite superhero this Halloween, so you might want to check this toddler Spider-Man costume out. It comes with a classic jumpsuit that has the classic symbol on the front, but it also comes with a mask that covers just top portion of your child's face. That means his mouth will be free to munch on all the candy he's going to rake in while trick or treating.
Ultimate Spider-Man Costume for Kids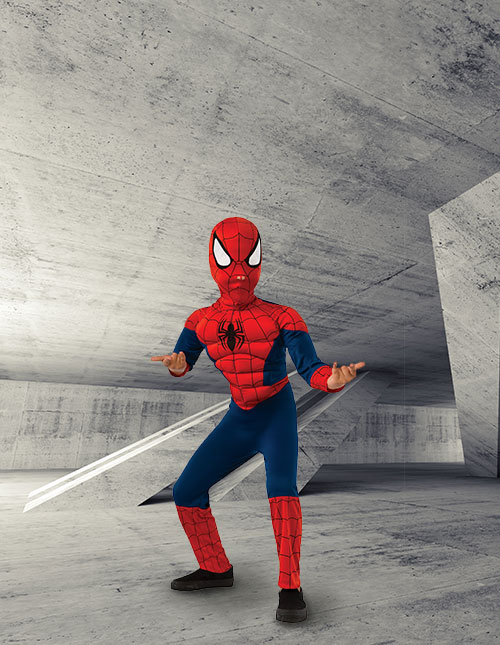 The Ultimate comic book universe reimagined many superheroes. Even longstanding characters like Captain America, The X-Men, and Thor got brand new backstories, and brand new outfits! Spider-Man was no exception! This Ultimate version of Spidey's costume is great way for your child to swing into the role of Peter Parker, or perhaps into the role of Miles Morales, the boy who ends up taking on the mantle of Spider-Man in the Ultimate universe when Peter Parker is no longer able to!
Child Agent Venom Costume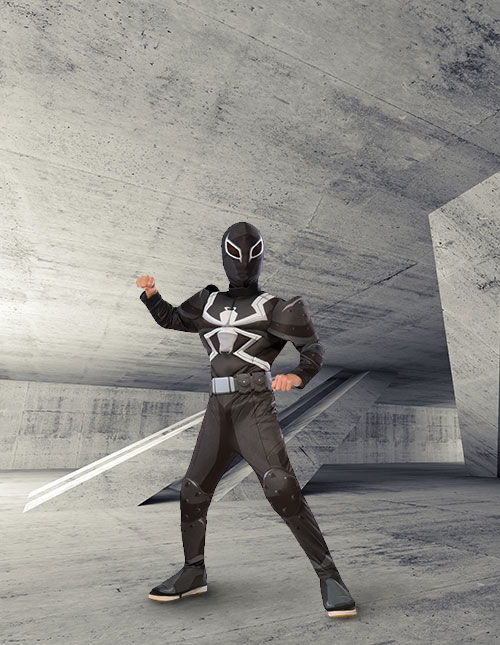 If you've kept up with the Spider-Man comics, then you know how far the Venom symbiote has come along! He started out as a constant plague to Peter Parker and then found his way to Eddie Brock. Those two rampaged through New York City for a good run. But, ol' Mac Gargan got his hands on the suit to wreak havoc with the Thunderbolts. These days, Flash Thompson has been using the symbiote under the name Agent Venom! If you haven't been following Spidey comics, then you just know that your child is going to look awesome in this Agent Venom costume for kids.
Child Spider-Man Homecoming Costume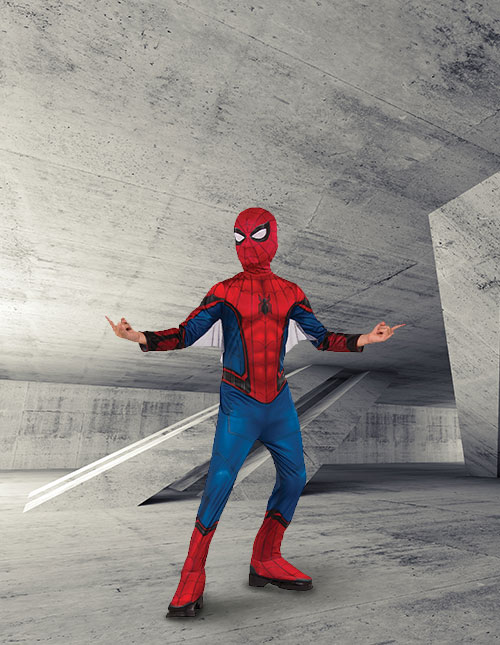 Getting back to Spidey roots, Spider-Man: Homecoming brings us back to a Peter Parker still in high school. Originally, that's what Stan Lee and Steve Ditko imagined the character as, a high school kid trying to juggle ordinary teenage troubles with being a superhero. Unsurprisingly, it worked! It turns out people can relate to a kid who's too shy to talk to a girl and needs to finish his homework, but also gets to live out the fantasy of being a superhero. Tom Holland did a spectacular job in the movie, but we think your child is ready to play the role just as well! This child Spider-Man Homecoming costume gives your child his shot at saving the world!