Day of the Dead / Dia de los Muertos Costumes
Day of the Dead Costumes
If you love Halloween then no doubt you've taken an interest in the Day of the Dead celebrations in Mexico. It is a holiday that is devoted to honoring our deceased loved ones in a celebratory way. Families decorate altars in their homes with photographs, favorite objects and favorite foods of the people they honor. They visit the cemeteries and clean and decorate the grave sites, all while enjoying a carnival-like atmosphere. Whether you want to join in on this unique tradition, or pay homage to it at your next Halloween party, we've got a few tips to help you pull of your Dia de los Muertos costume perfectly.
How to Pose for Pictures in Your Day of the Dead Costume
Spooky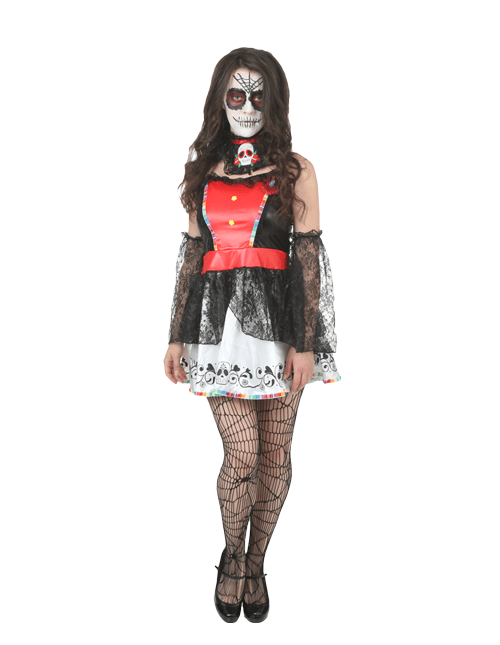 Lantern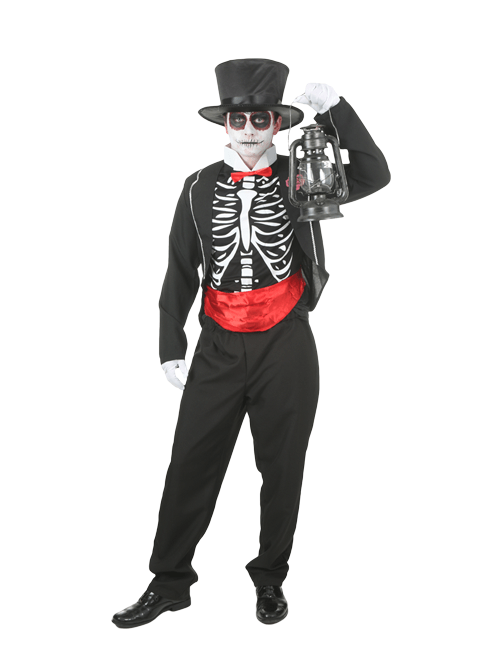 Skull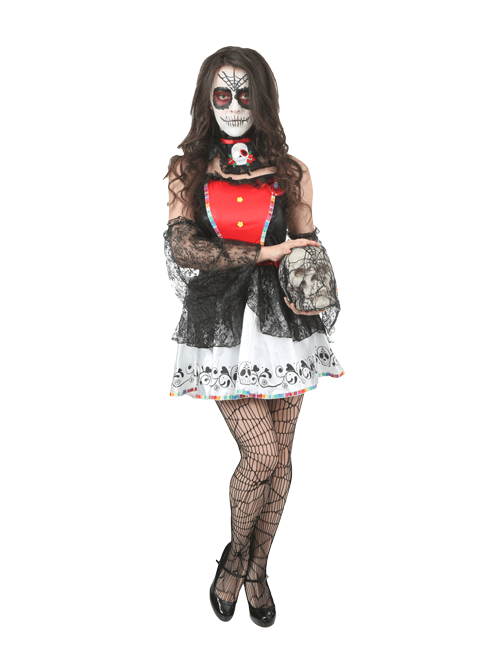 Muerto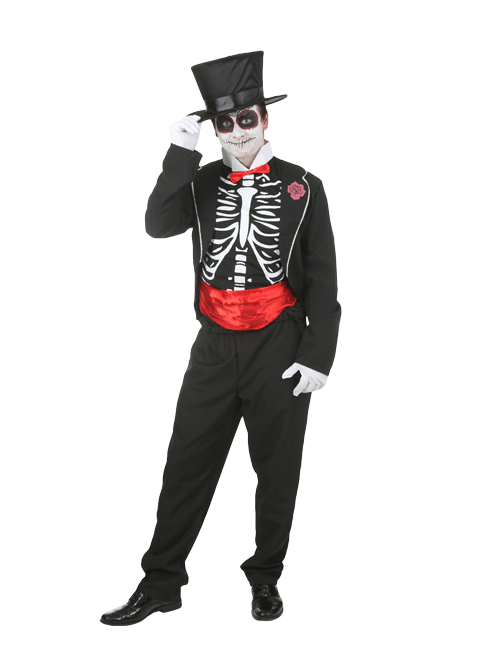 Posing in your Day of the Dead costume can be as simple as mastering a spooky stare or an animated smile to call attention to your skull makeup. Simple props can really up the wow factor, such as an old-fashioned lantern or a spider-web lace wrapped skull. If standing still in a stoic pose isn't your thing, you can always dance instead! Dancing in honor of your deceased friends and relatives is an important part of the celebration.
How to Pose as a Couple in Your Day of the Dead Costumes
Look Behind You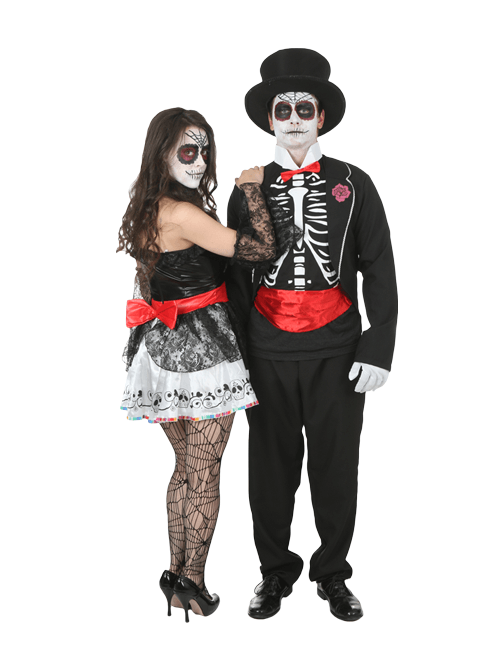 Coffin Read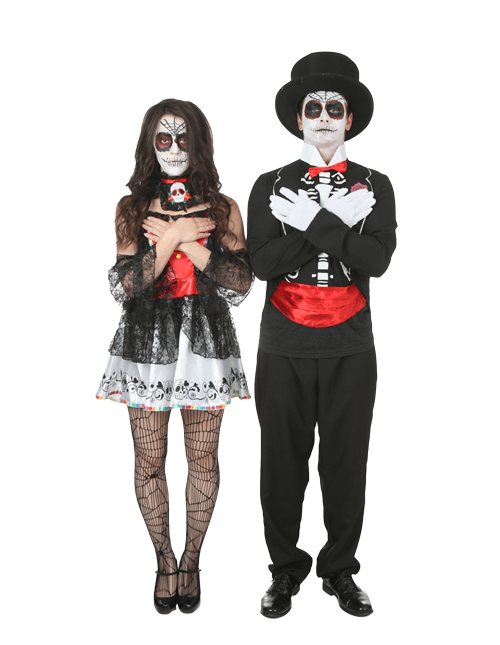 When you and your significant other go out in coordinating Day of the Dead costumes, you'll be the couple that everyone wants a picture of. Practicing a few go-to poses will ensure that every picture shows off your costumes at their best. We love the over-the-shoulder glance that happens when you place your hand upon your partners shoulder. And the side by side matching coffin pose will give people chills every time!
Day of the Dead Costume Makeup Tutorial
Start with a white base using cream makeup and powder. Use a navy blue eye shadow color across both eyelids in a circular shape. Then blend with a lighter blue around the edges of this shape to create more dimension. Then take the black and red eyebrow pencils and create a web pattern across the forehead. Use the black pencil to fill in the nose and to create more lines across the face. Finally use spirit gum to attach the colored gems across your face.