Buzz Lightyear Halloween Costumes
There are astronauts and intergalactic space-farers. Then there's Disney & Pixar's Buzz Lightyear. While each character makes a great choice for a costume, it's Buzz that promises to take things to infinity and beyond! Let our collection of licensed Buzz Lightyear costumes and Made By Us exclusives inspire everything from family group costumes to games of make-believe and out-of-this-world Disneybounds and cosplays! With a range of unique designs and sizes for all ages, our Buzz Lightyear collection is sure to have you and yours falling for the style!
Zurg Costumes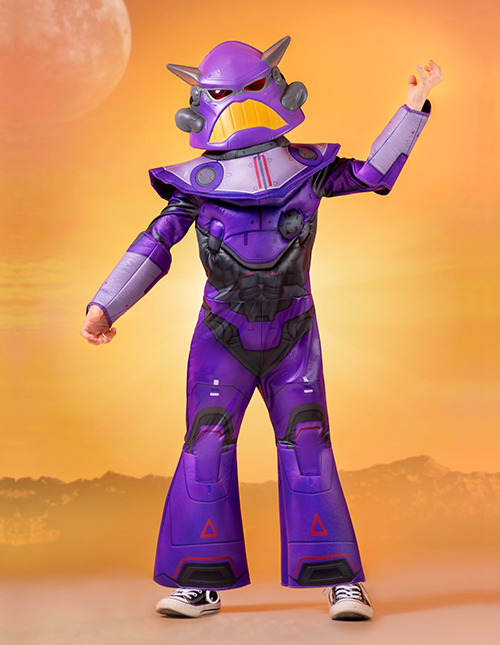 Every hero needs a villain. And wherever you and yours are on your Buzz Lightyear adventure, you'll know Emperor Zurg is the Space Ranger's biggest bad guy! This Zurg kids costume lets young fans take on the role with a 3-piece ensemble based on the character's appearance in 2022's Lightyear. But how they play the character is what matters!
Pair the costume with kids' Buzz Lightyear costumes from our boys and girls costume selection to start playtime on an epic adventure. Power up the suit with trick-or-treat essentials like safety lights used as hand lasers. Or leave the licensed ensemble as-is for a powerfully cool look kids will love for any dress-up event!
Men's Buzz Lightyear Costumes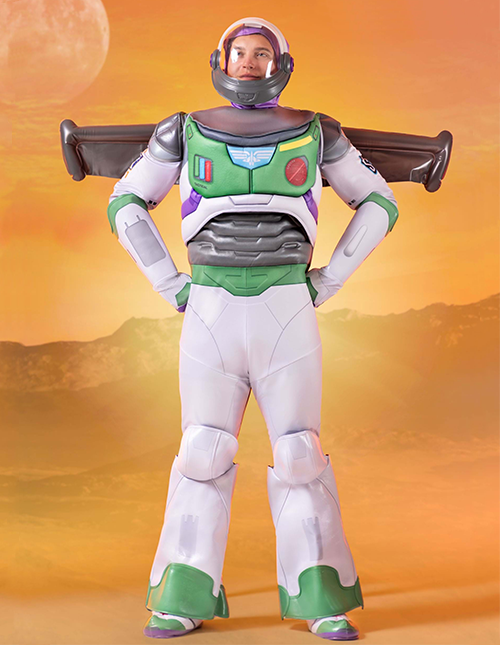 Buzz Lightyear may be a toy. But that toy inspired entire generations of kids starting in 1995. And even as grown-ups, Buzz's charm can hold our imaginations! Which is where adult Buzz Lightyear costumes come in! From this premium Lightyear costume to a Buzz accessory kit great for any men's or women's Buzz Lightyear costume idea fans are ready to play Space Ranger again!
Featuring multiple pieces, including an inflatable jet pack and helmet, Halloween or playtime really do look prepared to reach infinity and beyond! Assemble a Ranger team with this exclusive or our more relaxed-fit options to bring Lightyear adventures to the Halloween circuit. Or really increase the playfulness with an inflatable Buzz Lightyear costume that'll delight every fan!
Buzz Lightyear Dog Costumes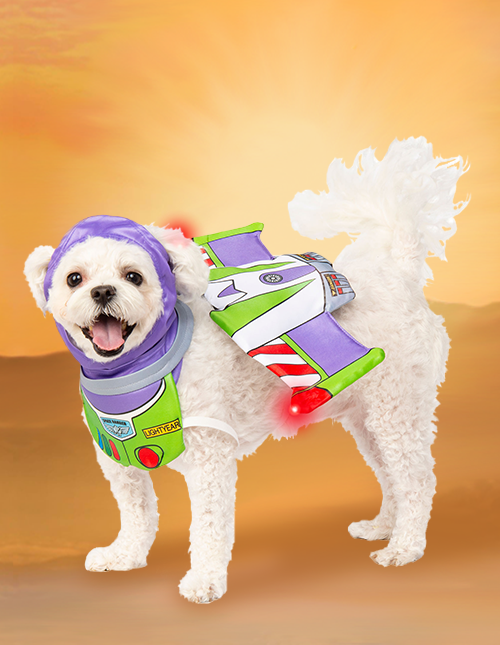 Kid's and baby Buzz Lightyear costumes are great for inspiring family Toy Story costumes. But there may not be munchkins running around your home. Or they might have already claimed another Toy Story character for their role in the group look. In which case, bring Buzz along for the fun with a pet costume to turn your furry friend into the intrepid Space Ranger!
Get your pup looking as ready for adventure as an original Buzz Lightyear with this licensed Buzz pet costume featuring a soft chest piece, fabric helmet, and battery-powered light-up wings! Shop pet accessories to keep your four-legged Buzz well-equipped with Disney-themed collars, leashes, and even carriers perfect for trick-or-treating!
Sox Lightyear Costumes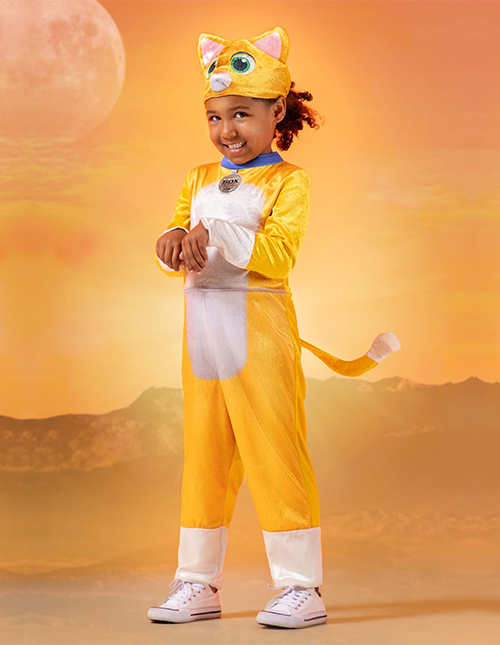 Kids love dressing up as their favorite heroes. If there's a dress-up theme they love even more though, it's animals! And while our kids' animal costume selection is primed with tons of wild options, this Sox Lightyear toddler costume brings the two great themes together for kids with an easy jumpsuit and hat ensemble inspired by Buzz's heroic A.I. companion!
Make the Sox cameos even easier to enjoy at playtime or Halloween with this Sox accessory kit that's fit for any fan! Paired with their favorite yellow wardrobe or used for a Sox Disneybound featuring a playful tutu it's sure to inspire way beyond games of make-believe. Perhaps all the way to Sox cosplays that beg fans to dive into full costume makeup and animal accessories!
Buzz Lightyear Accessories
Buzz Lightyear may not wear a suit with as many tools and surprises as Inspector Gadget, but the Space Ranger definitely requires a few accessories as a toy, movie character, or costume inspiration. And our selection of Buzz Lightyear accessories is here to get fans started! From wings to boots ready for imaginary moonwalks, our full selection is here to get every authentic or inspired-by Lightyear costume ready. Meanwhile, the Buzz costume accessories detailed below will help you outline or fine-tune a list of must-haves whether for a casual Buzz look or elaborate cosplay!
Buzz Lightyear Shoes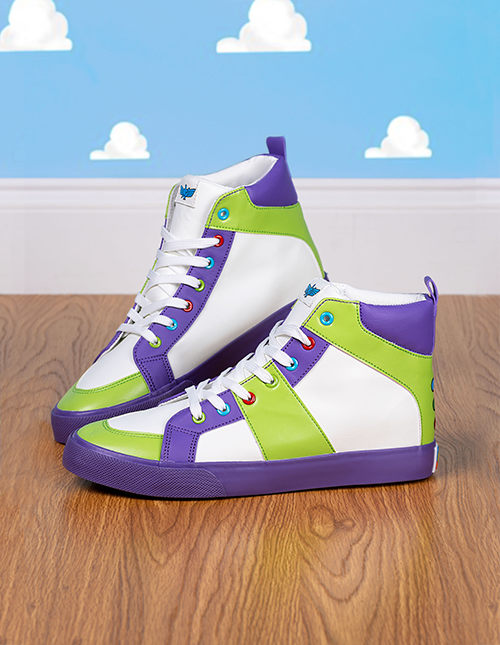 It may not always be time to don a Space Ranger uniform and play the day away as Buzz Lightyear. But that doesn't mean a fan can't enjoy walking a mile in the beloved character's shoes. Especially with a pair of our exclusive Buzz Lightyear high-tops! Available in both adult and kids shoe sizes, these flashy kicks work great for Disneybounds, everyday outfits, and as the final touch to a licensed Buzz costume!
Buzz Lightyear Gloves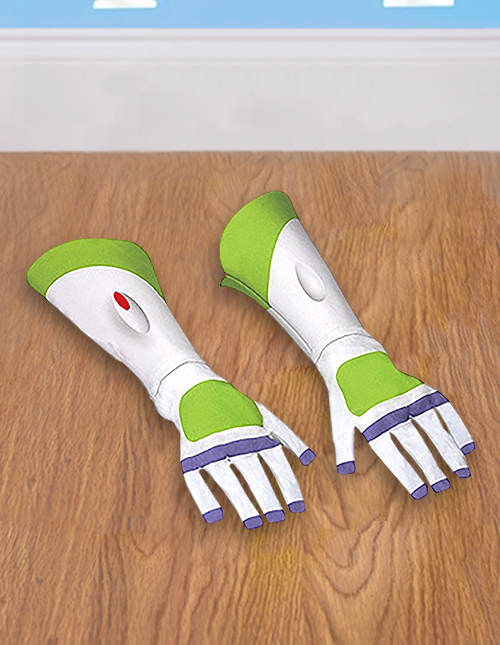 Simply put, gloves have a magic touch! From opera gloves adding chicness to gauntlets ensuring knights can literally "throw the gauntlet," a pair of gloves or mittens can be a costume requirement. Buzz Lightyear is no exception! These stretchy and lightweight kid's Buzz gloves help young fans have a firm grip on the character's familiar look. Ensure an adult Buzz costume is given the same attention with the equally easy-to-wear gloves featured in our exclusive Buzz kit!
Buzz Lightyear Masks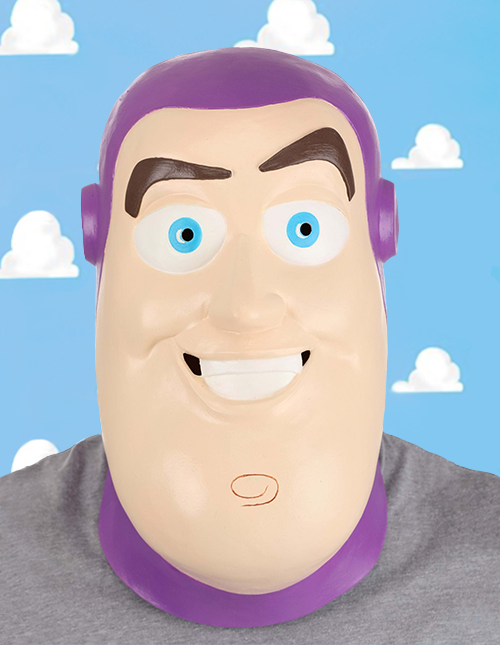 When it comes to perfecting a character's look, costume tends to be the easiest part. Especially if the character in question has an extremely recognizable face. And while we've seen some mind-blowing makeups disguise completely different face shapes as strong-jawed characters like Buzz Lightyear, sometimes a mask is the preferred option. Choose our exclusive latex Buzz mask for a time-saving and flawless costume execution, down to the confident grin!
Buzz Lightyear Jetpack Toys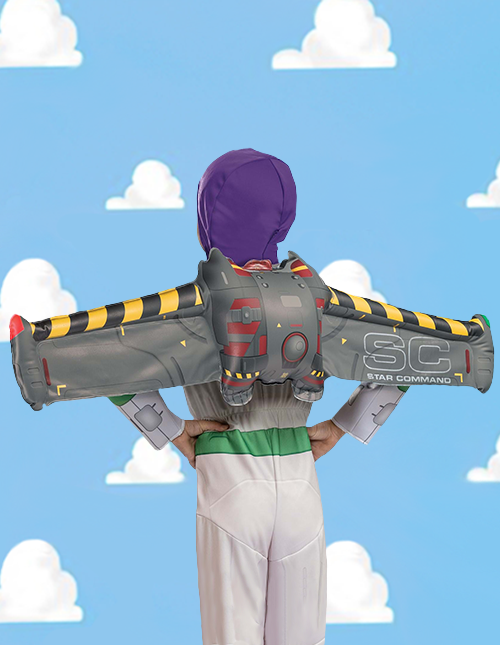 If Buzz Lightyear is going to "fall with style," he first needs to get off the ground. Luckily, he has both collapsible wings and a spaceship. And while our costume versions won't actually achieve lift-off, they're sure to have fans feeling ready to fly! Strap options like this jetpack toy to any Buzz costume for a quick and lightweight costume upgrade. Or get wheelchairs and wagons disguised as Lightyear's ship with a cover from our adaptive costumes collection!