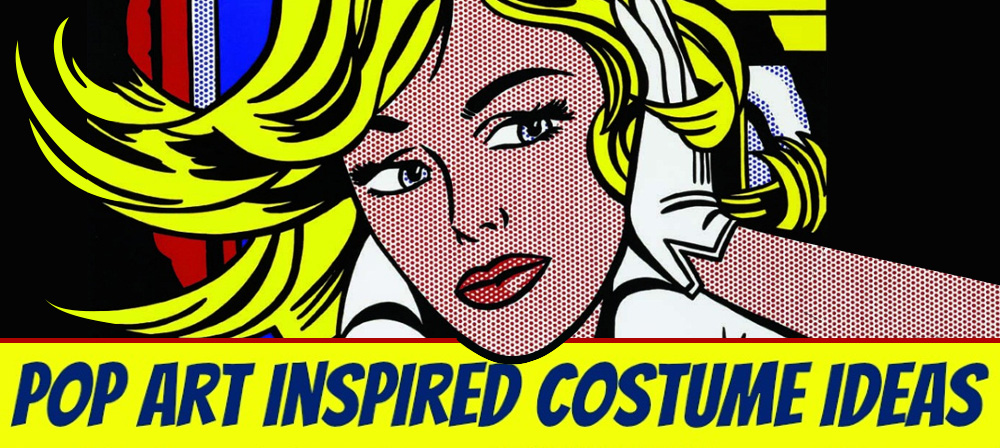 UPDATED: February 12, 2020
Are you a rebellious spirit? Do you want to show "The Man" you're not going to conform this Halloween? Then try a Pop Art costume! Pop artists like Roy Lichtenstein and Andy Warhol rebelled against tradition by leaving their proverbial marks with dots and bold colors. We will show you many ways to make your own mark this Halloween!
Roy Lichtenstein Pop Art Costume Idea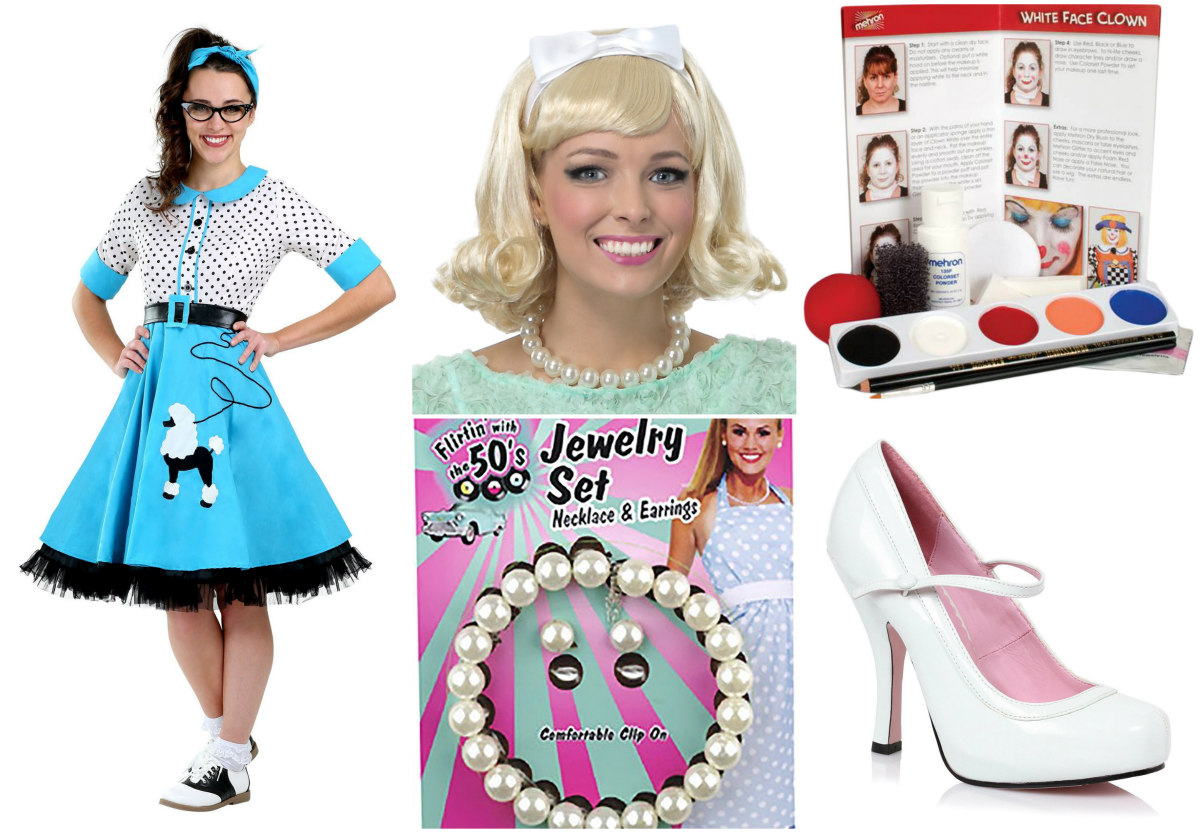 Lichtenstein literally pulled his inspiration right off the pages of comic books. Using his now-infamous printer-inspired screentone dots, Lichtenstein created iconic works of art satirizing popular comic books and themes of the time. Dots can be used to evoke Lichtenstein's artistic spirit for a classic take on a pop art costume.
Pop Art Makeup Tutorial
And to really pull the whole look together, use pop art face makeup to create Lichtenstein's trademark dots! Get ready to look like the iconic comic book pop art of the 60s. You can further channel the look by using polka-dotted dresses and adding accessories to show off your own artistic flair!
Polka Dot Dresses and Accessories for Pop Art Costumes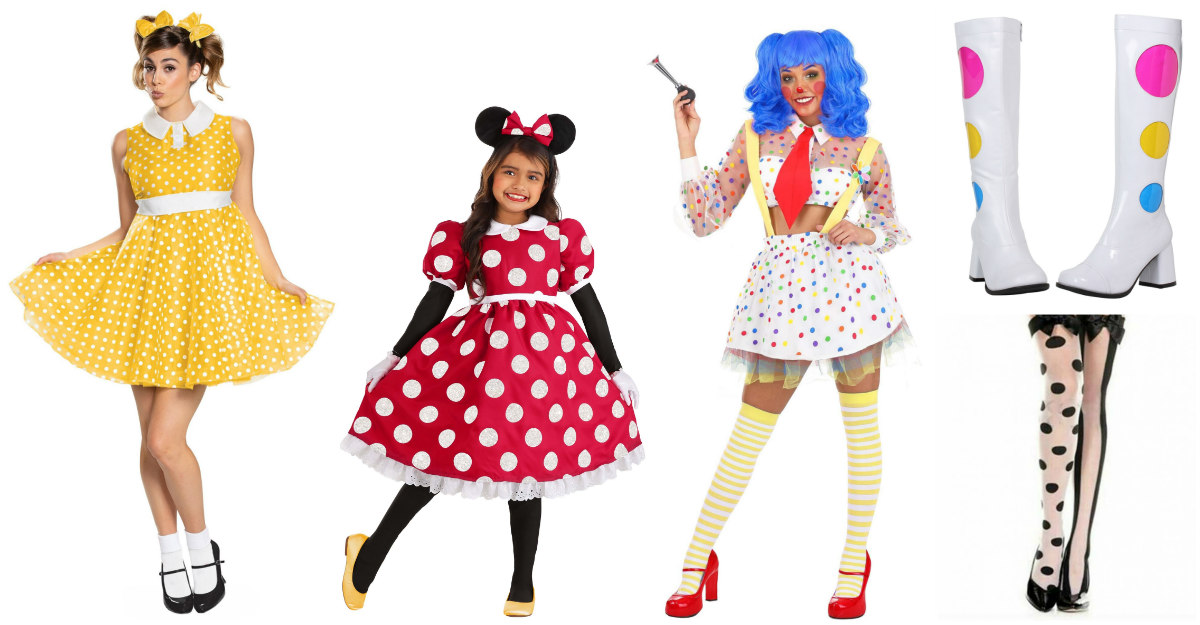 Polka dot outfits and accessories are quintessential when crafting your pop art Halloween costume. Whether you find your own polka dot outfit or you assemble it yourself with a vintage dress and some fabric paint, these dresses and polka dot accessories are good picks for any Roy Lichtenstein costume idea. You'll certainly look more like a pop art girl!
Andy Warhol Pop Art Costume Ideas
Andy Warhol, possibly the movement's most famous artist, used everyday objects to create bright and daring pieces of art, along with iconic celebrities and pop culture figures. You can be just as bold and defiant come All Hallows Eve, by dressing as a banana, Marilyn Monroe or a Campbell's soup can!
Andy Warhol-Inspired Costumes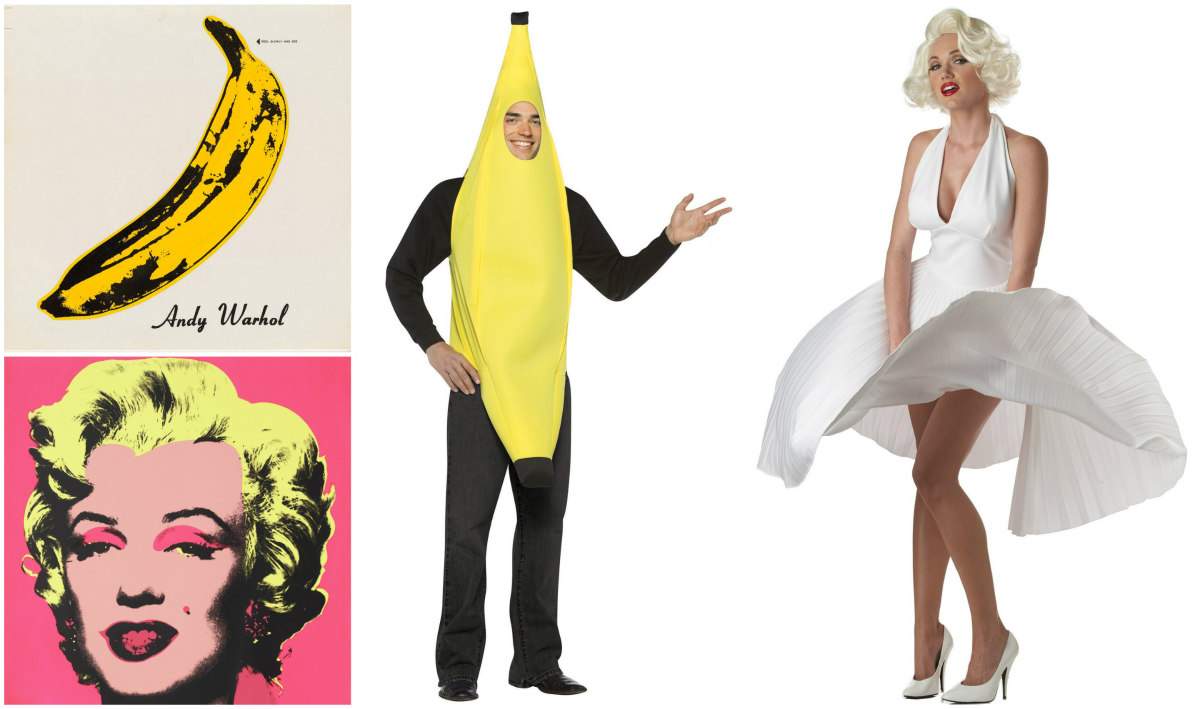 Take a page from Andy's sketchbook and try one of these creative costume ideas. Whether you wear them as-is or modify them with fabric paint to look like Andy Warhol's art style, you'll have a great artwork costume that art history buffs will appreciate! (These Andy Warhol costumes are great costume ideas for art majors too.)
Pop Art Group Costume Ideas
What do you get when you mix Lichtenstein's dots and Warhol's signature multi-colored copies? A unique pop art group costume idea! Gather your friends and wear Roy Lichtenstein costumes inspired by his comic art paintings, or you can create a group costume for women by dressing like Marilyn in different colors! Then top it off with pop art makeup dots in bright matching hues to create a group costume everyone will be giving "snaps" to.
Pop Art Superhero Costume Ideas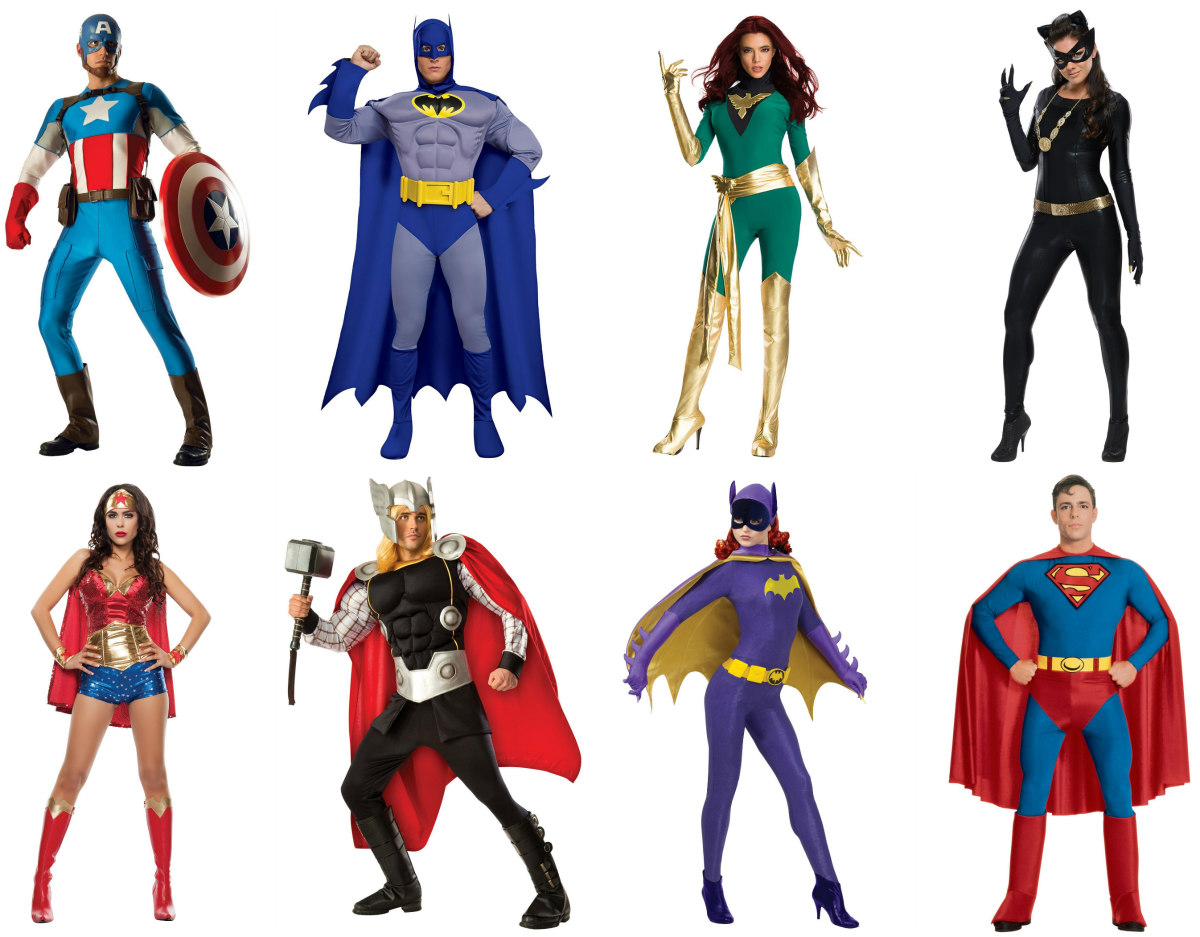 Gain the respect of your art major friends and fuse a few elements to create a unique Pop Art-esque superhero costume. To create a pop art version of any superhero, you just need a face full of Ben-Day dots or well-defined comic book makeup and a classic superhero Halloween costume! (No offense to the MCU or the DC cinematic universe, but you're going to want to stick to their classic outfits to solidify this look.) Pop art Wonder Woman costumes are some of the most common, but any classic superhero costume will do.
Pop Art Costume DIY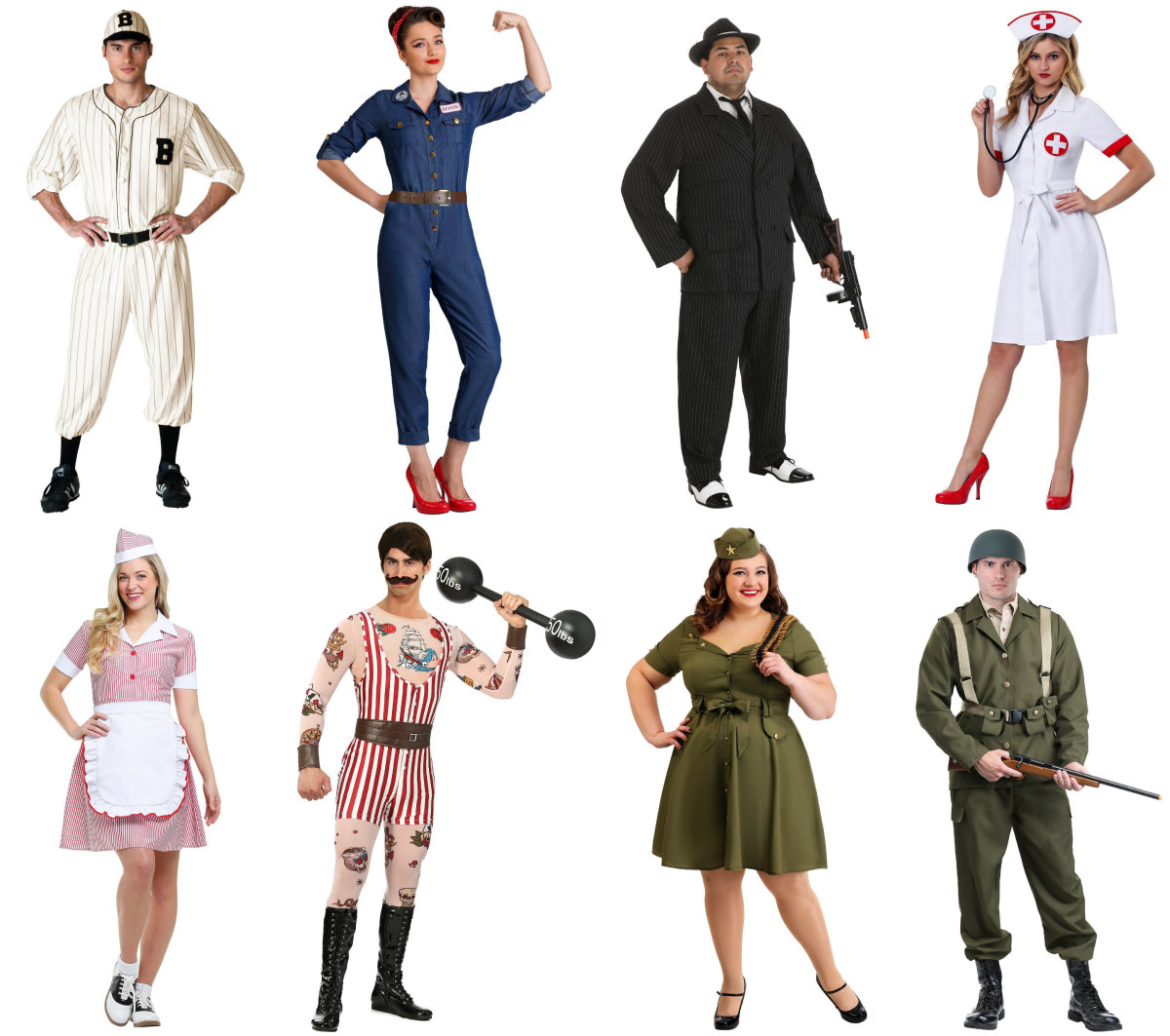 While we love the work of Roy Lichtenstein and Andy Warhol, there's nothing stopping you from creating your own pop art-inspired costume! Go wild with bright wig colors, vintage costumes (especially occupation costumes) and even comic panel-printed outfits. You don't have to look exactly like a famous work of art to get the pop art Halloween costume look down. Just make sure that your pop art face paint is on point and you'll be ready for your next Halloween party!
DIY Pop Art Costume Wig Ideas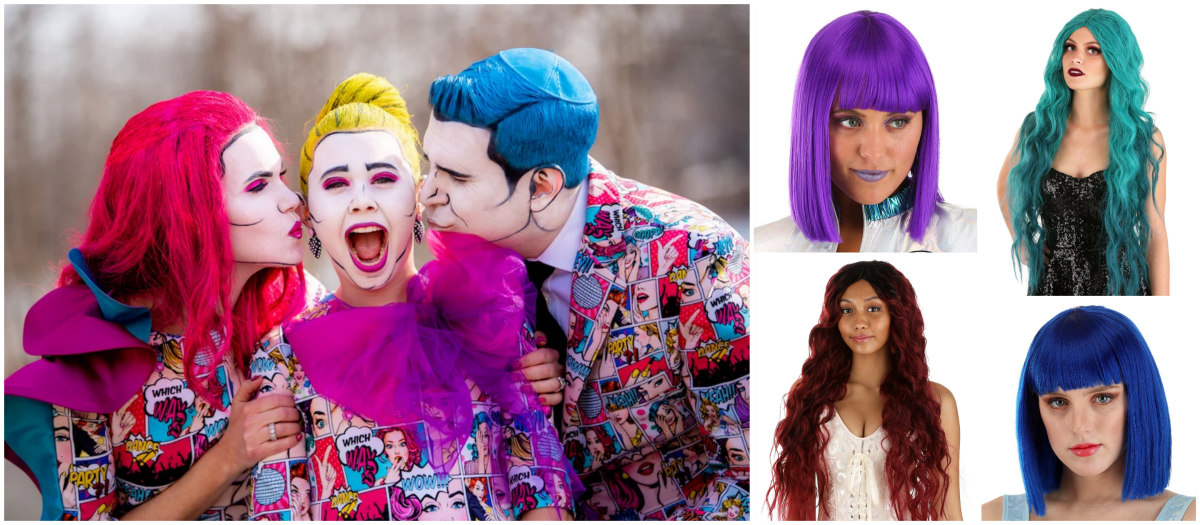 If you really want to pull off the pop art appearance, you're going to want a brightly-colored wig. Even "normal" hair colors in older comics and pop art were bright— yellow hair for blondes, bright red and orange for redheads, and sometimes even black hair was done with blue hair instead. (So as not to interfere with the line art.) Of course, any brightly colored wig should do the trick, so don't shy away from any teals, greens or purple wigs either!
We hope that your head is bursting with creative costume ideas! Are you looking forward to creating your own pop art costume? Do you feel fired up about looking for even more comic art makeup tutorials? Feel free to share your thoughts with us in the comments. (And we'd love to see your pop art costume creations!) Check out our other 50s costumes for more pop art outfit ideas too.