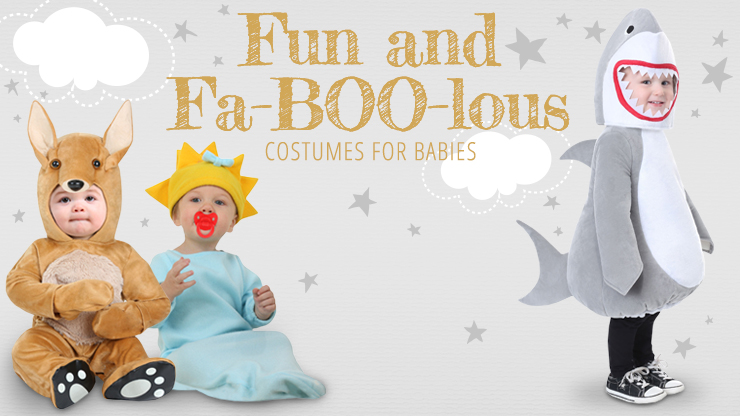 Who doesn't love a baby dressed up in an adorable costume? We sure do! Watching them show off in a super cute baby costume for Halloween is so much fun. Having the perfect Halloween costume to allow them to do just that is a bonus. With so many options for infant costumes where do you start? Do you go with the ever popular animals? Or the classic Disney characters? Decisions, decisions. Whether your infant is in those first precious months of life or already on the move the best baby Halloween costumes are out there just waiting for your little one.
Posh Peanut Costumes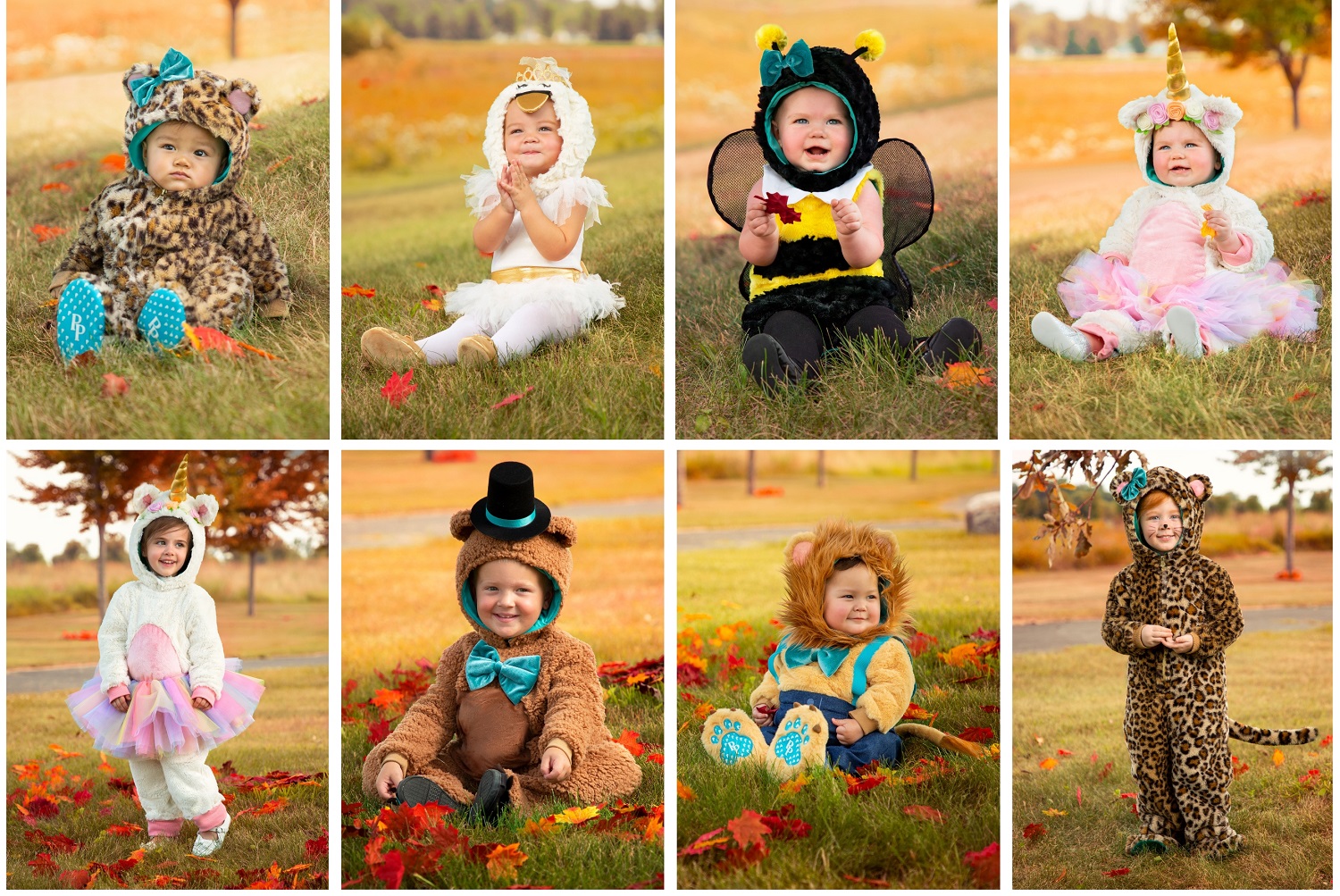 If you're going for the trendiest and most adorable baby costumes, there's only one place to look! Our partnership with Posh Peanut has created some of the most comfortable and cutest infant and toddler costumes out there. Let your little peanut prowl around in a Lana Leopard costume or tip their hat as Archie Bear. Wear some of your own family matching outfits and take over Instagram with family costume photos that will have the whole world saying "awww!" Made with high-quality and super-soft, faux shearling fabric and fully lined with comfy jersey, your little one will be just as cozy as they are cute! Check out our variety of Posh Peanut costumes for a whimsical and posh experience!
Disney Costumes for Babies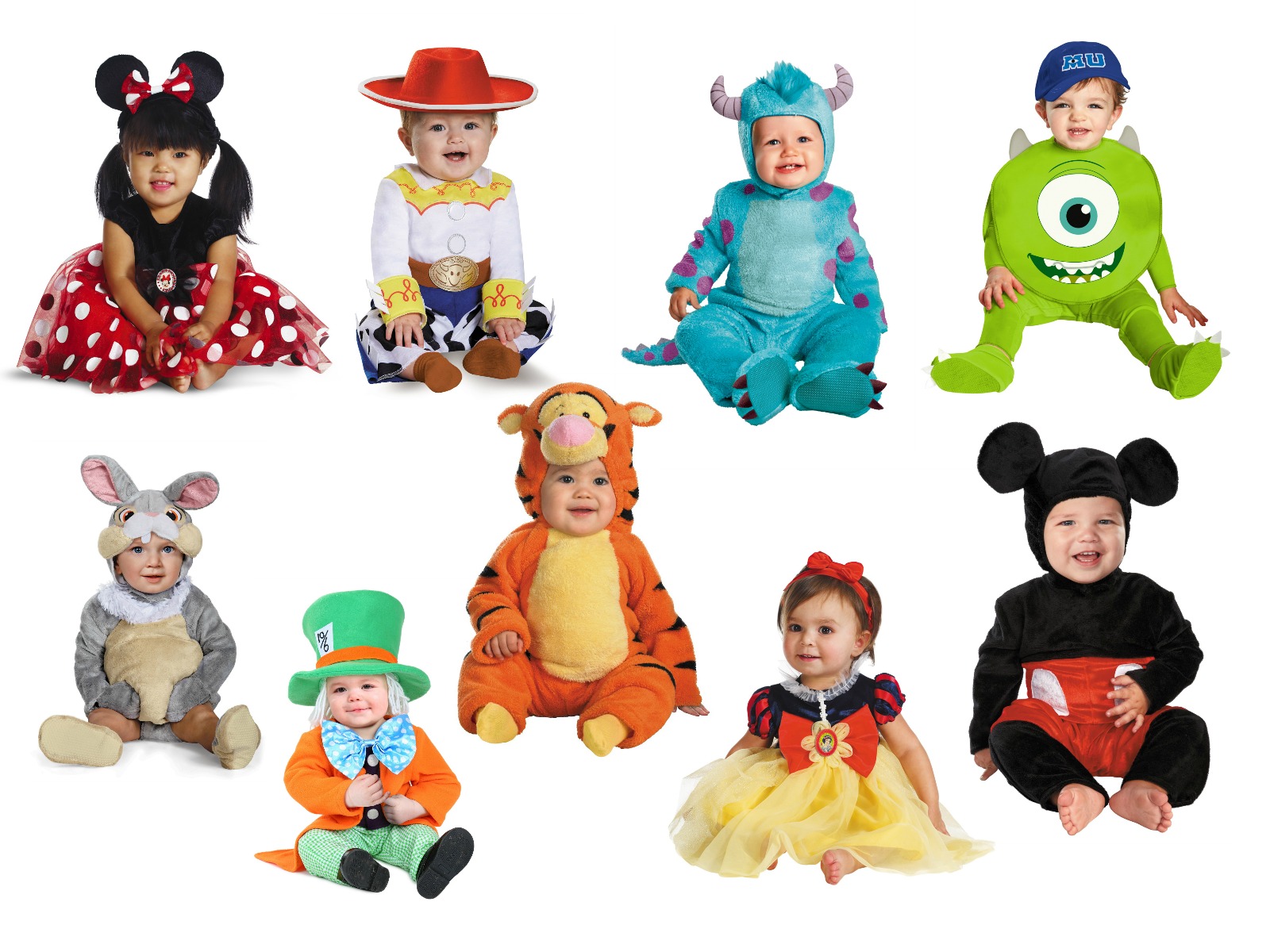 Minnie Mouse Jessie Sulley Mike
Thumper Lil' Hatter Tigger Snow White Mickey Mouse
Nowadays Disney is rocking a new movie almost every month so there's no wonder that kids want to be one of their favorite characters. There are so many to choose from, like the classic Mickey Mouse and Minnie Mouse. Do you have a baby Disney princess that needs a costume to match? Maybe your family is more into Monster's Inc., Toy Story, or Alice in Wonderland. Whatever the case may be, Disney has you covered.
Adorable Newborn Costumes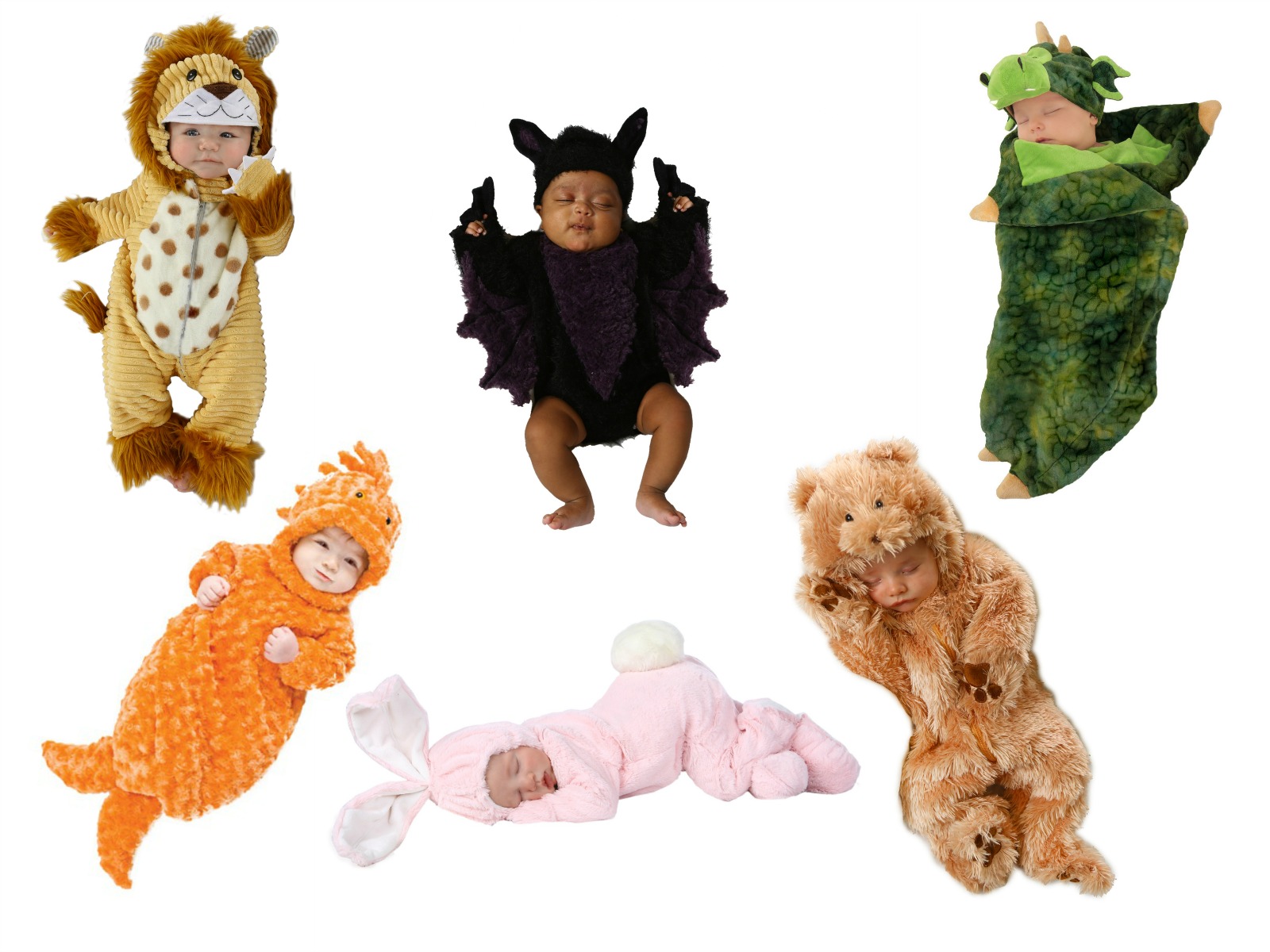 Safari Lion Blaine the Bat Darling Dragon Swaddle Wings
Infant Gold Fish Anne Geddes Bunny Cuddly Bear
Hey now! There you go again...looking at all the CUTEST possible costumes to put on your already precious baby. Babies that are immobile are bound to attract attention, they just can't help themselves. They are too cute! Animals are definitely popular baby costumes and they also help keep those tiny ones warm. The softness of the costume only adds to the baby soft skin underneath. One of our favorites is a bunny. Who can resist a cute little rabbit with a fuzzy tail? Another cute idea is to dress dad up as a fisherman and have him holding the best catch of all.
Super Cute Superhero Baby Costumes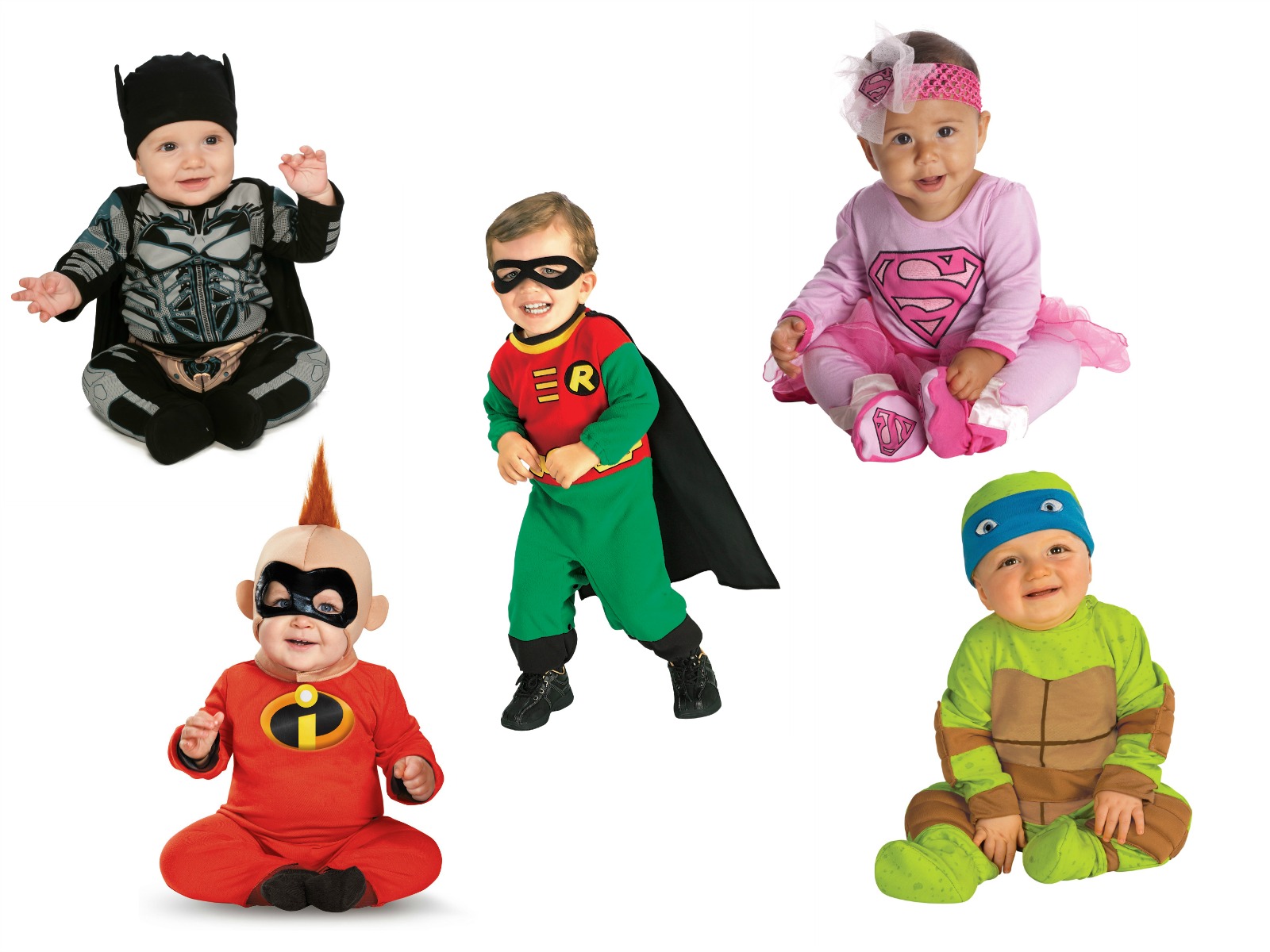 Baby superheroes to the rescue! Of course, for them mom and dad are the real superheroes in their life. But who can deny that superheroes are a favorite costume among kids? These superhero costumes are great for pairing if you have more than one kid. Make yourself your very own Justice League or Teenage Mutant Ninja Turtle. Heck, why not make it a family affair with The Incredibles!
Movie Character Costumes for Babies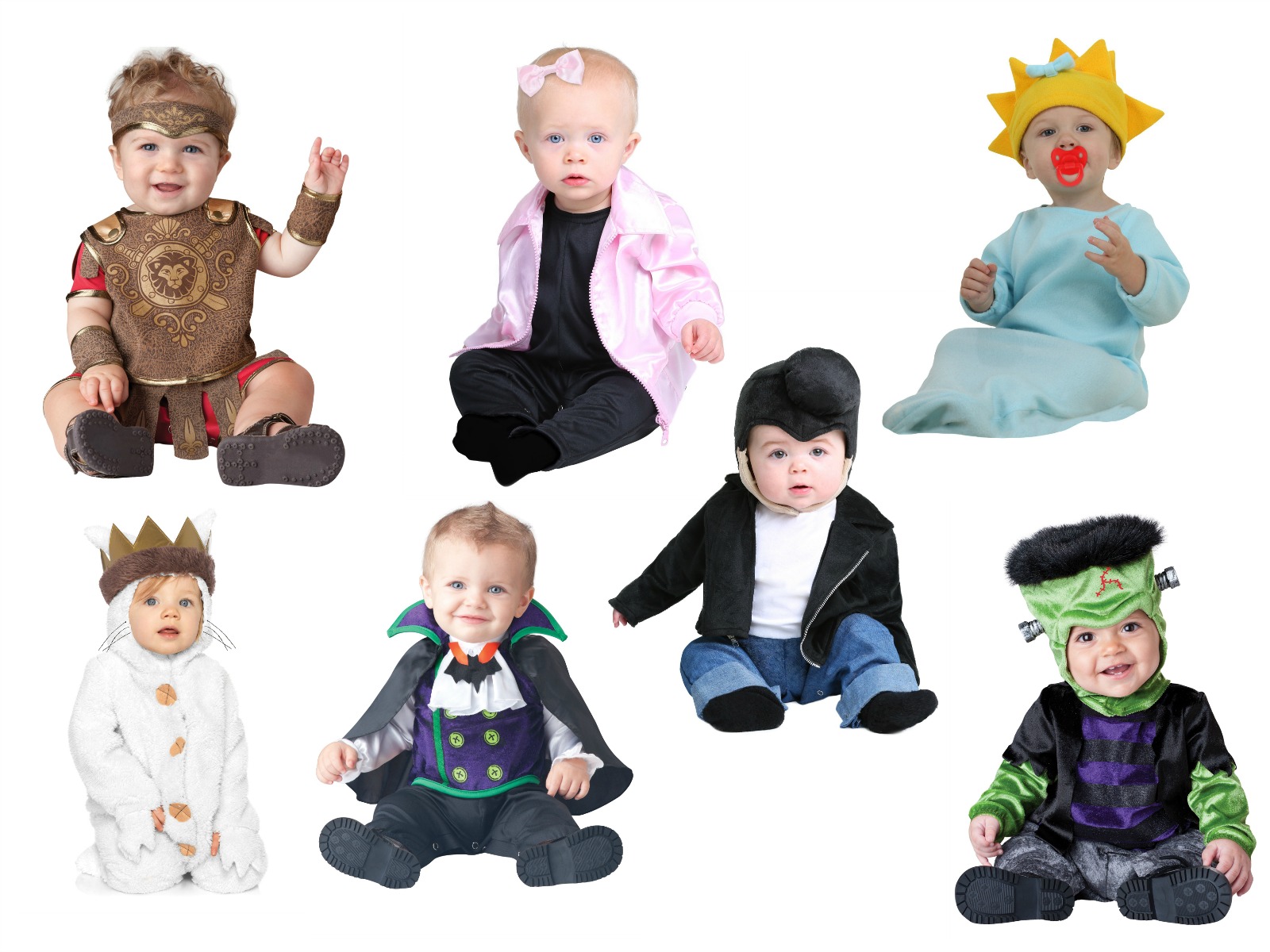 Gladiator Grease Pink Lady Grease T-Bird
Make your infant a star for the night! There are plenty of movie characters that make great baby costumes. Do you have twin boy and girl? Why not make them a Pink Lady and a T-Bird? Want more of the scary side? Go with the always famous baby Dracula costume or baby Frankenstein costume. Another cute family idea is The Simpsons. Bonus if your baby is one that always has a pacificer in their mouth anyway. People will immediately scream "I'll eat you up!" when they see your little wild thing decked out in an adorable Max getup. If your baby has the heart of a warrior he'll be perfect for a mighty gladiator fighting sensations Halloween night.
Dragon and Dinosaur Costumes for Your Infant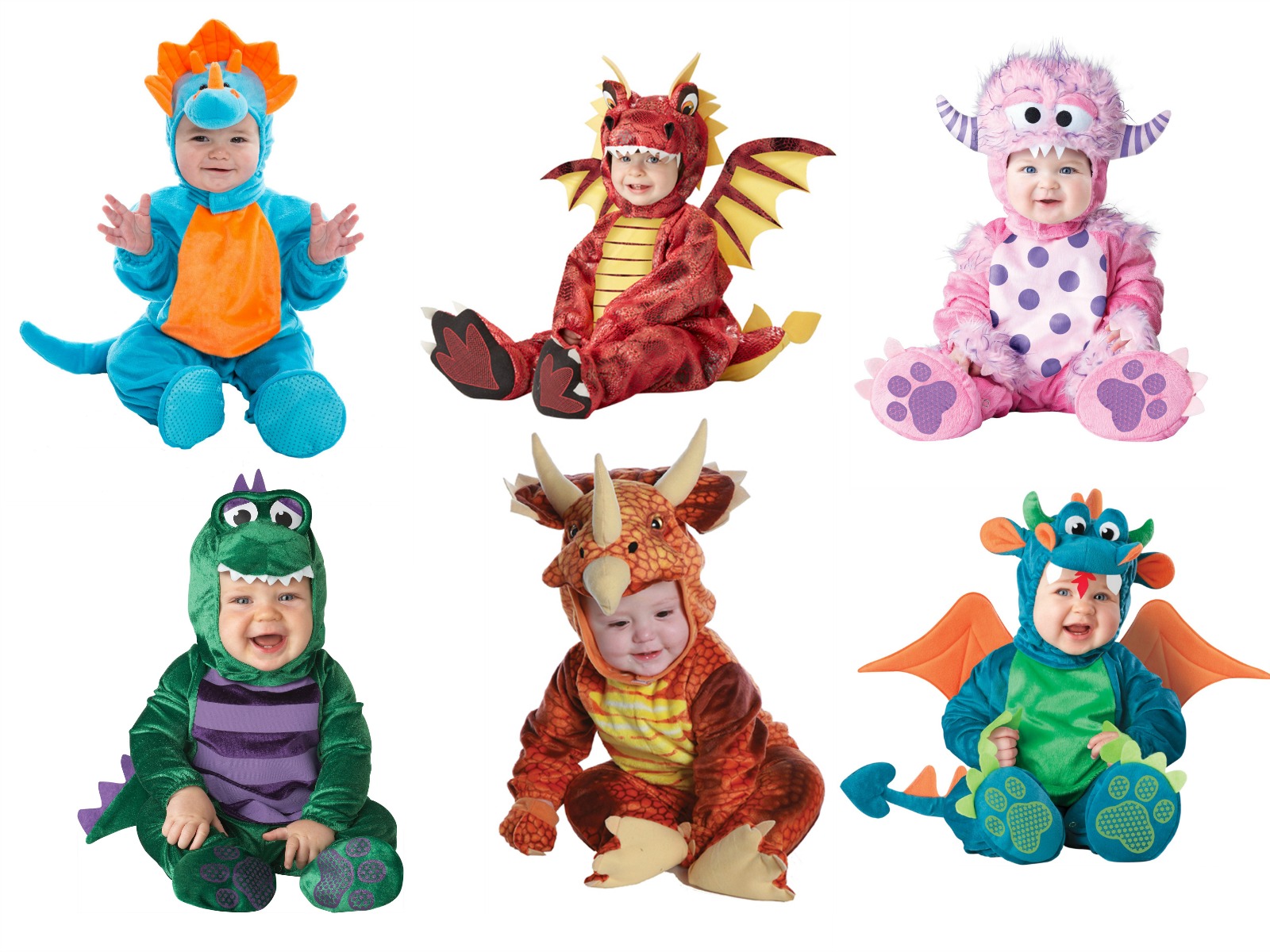 Blue and Orange Dino Adorable Dragon Lil Pink Monster
Infant Dinosaur Rust Triceratops Plush Dragon
Dragons and dinosaurs aren't always big and scary and breathing fire and flying around causing all sorts of trouble. Sometimes, they're little and sweet and so very cuddly from the moment they bust out of the egg. Do you sometimes think that your little baby can be a teeny tiny little terror? Secretly of course, because duh, you're a perfect parent who loves their child. We know that great things often come in small packages, so of course these monster costumes are perfect! Once your little tyke is snuggled up in these cozy baby costumes, they'll be ready for plenty of adventures.
Fun Animal Costumes for Halloween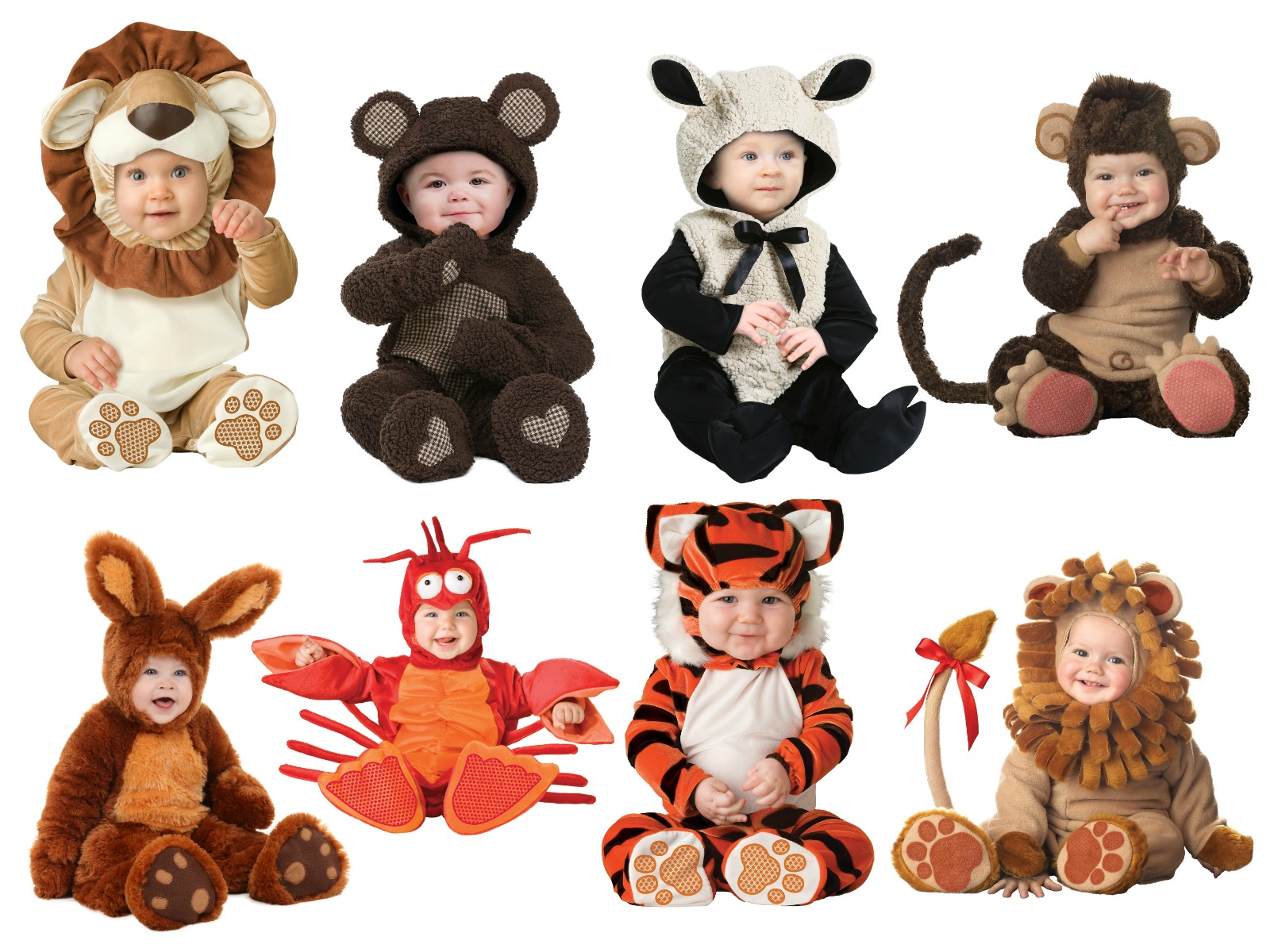 Loveable Lion Baby Bear Baby Lamb Lil Monkey
Brown Bunny Lobster Tiger Lion Cub
Lions and tigers and bears, oh my! It's no surprise animals play a big part in Halloween costumes, from cute lambs and cuddly rabbits to crazy lobsters and funny monkeys. The options are endless. Baby lion costumes are sure to make your little one ROAR with delight all night long. Or maybe you have a quiet one that would prefer to be a lamb. Does everyone comment about your chunky monkey? Either way they can be so silly and cute. Lobster anyone?
We could go on and on and on and on, ok you get the picture. The cutest, most precious thing you could have around the house would likely be your lil' newborn. Transform your baby into something that belongs on a cute-fest calendar just by adding these adorable baby Halloween costumes. You needed a new excuse to keep taking pictures and posting them to Facebook, didn't you? We'd love to hear which one you think is the cutest in the comments below!