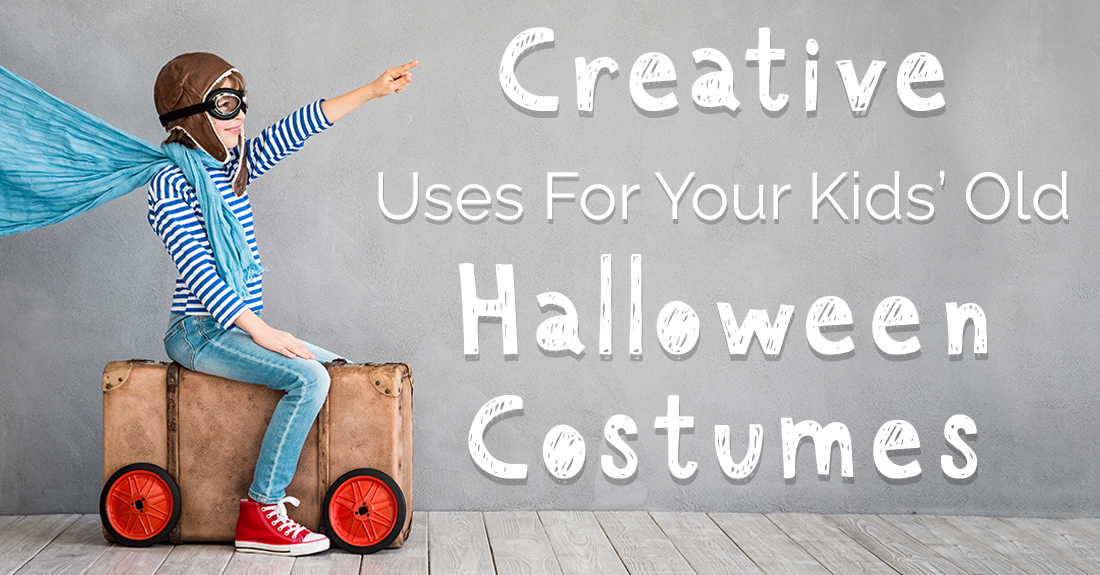 It seems like a significant life question every November 1st: Halloween is over, so what do you do with your costume? You spent so much time putting together your kid's Halloween costume, that now you're at a loss of what to do with it since the holiday is over! There are plenty of things to do with these spooky outfits, though, rather than just storing them in your closet until next year. We love a chance to do some crafting and brainstorming, so we came up with a handful of ideas of ways to recycle, reuse, and upcycle your old Halloween costumes.
Create a Dress Up Trunk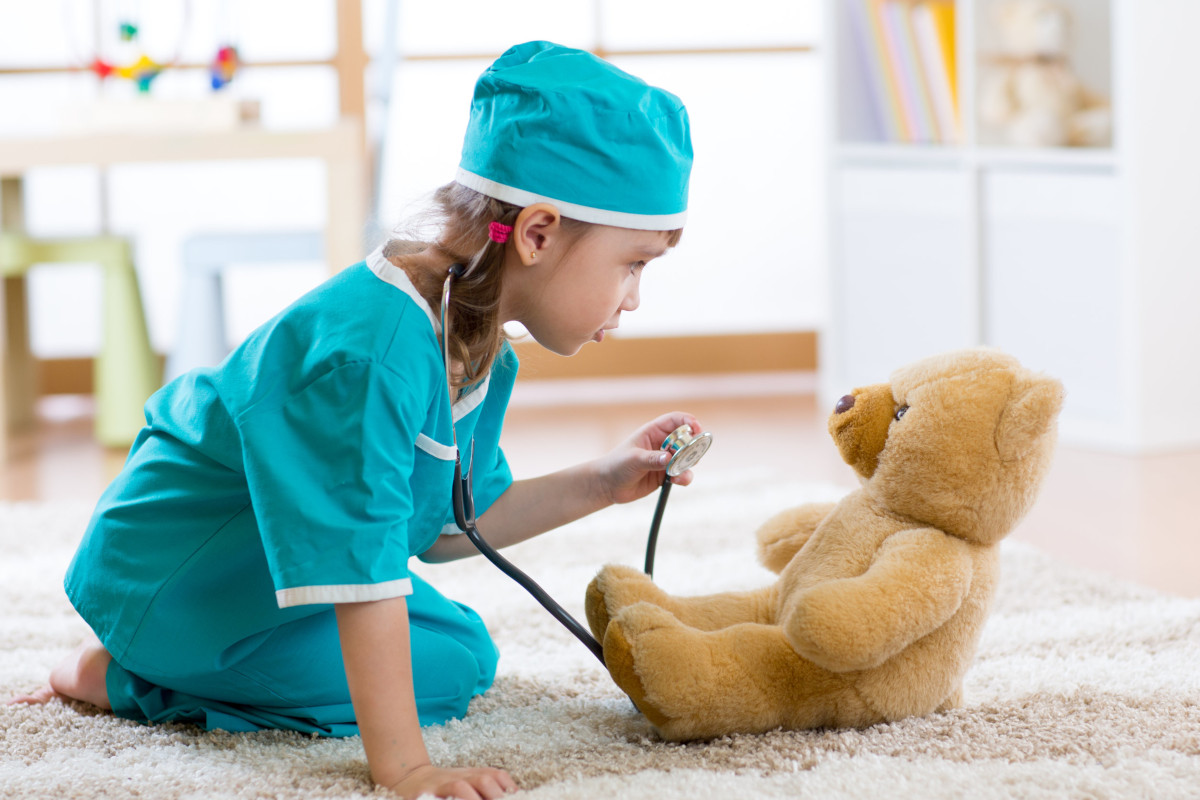 Kids love to dress up year-round, not just on Halloween. This is scientifically proven research, provided by anyone who has ever been a kid in their life. A great thing to do with your old Halloween costumes is to put together one of the coolest dress-up trunks in town. Save all your old costumes—even pick some up during the super sales after the holiday! Favorites like animal costumes, career costumes, prince and princess costumes, and even costume accessories are sure to be used again and again! Make a one-stop shop in your kid's playroom for creative play.
Turn Them Into Next Year's Costumes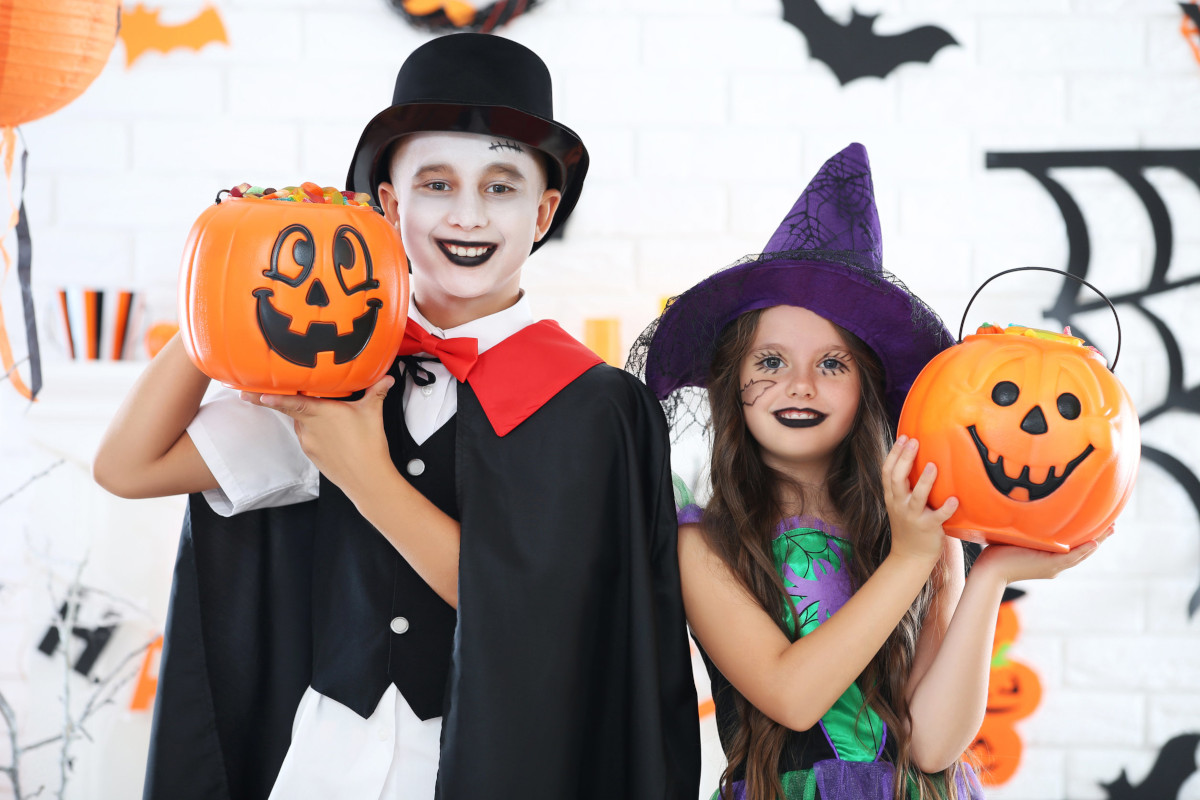 Hand-me-downs are going to happen if you have multiple kids in your family. The older sibling can wear the costume one year and then the next year or so, the littler one can reuse it. However, it doesn't have to be exactly the same as before! Add or subtract some accessories to change the look for a brand new costume. Here are a few ideas:
Angel to Bride: Take out the wings and halo, and replace them with a veil. Add a beautiful bouquet and a big diamond ring to complete the bridal look.
Leopard to Pop Star: Remove the kitty ears and tail, and accessorize this leopard print dress with a leather jacket, stylish shoes, huge sunglasses, and a venti Starbucks. Train your little one to say "no pictures please" to complete this paparazzi-followed pop star.
Little Bo Peep to Creepy Doll: A fairytale dress like this would be perfect for transforming into a creepy, porcelain doll. Ditch the staff, and get your makeup kit out. Look for makeup tutorials online on how to do a creepy doll effect, and, if you don't mind, dirty the dress up with some dirt or dust to make it look like it's been sitting in an attic for years.
Doctor to Mad Scientist: A person in a lab coat can be comforting or scary, depending on how the rest of him looks. If you want to dress your kid up as a scary mad scientist, tease his hair out, use some makeup to tint his face green, and replace his stethoscope and clipboard with beakers and bottles of strange-looking concoctions.
Magician to Vampire: This one is nice and easy! Take away the magician's hat (the bunny, too!), slick back his hair, add some fangs and white face paint, and abracadabra! A vampire is born!
Prisoner to Mime: Another simple change. Flip the shirt inside out so it's still striped, but hides the prisoner number on front. We suggest wearing plain black pants, a pair of suspenders if you have them, and then painting on the classic mime white makeup.
Other really quick Halloween costume ideas? Add wings to just about any outfit to make an adorable, personalized fairy. Otherwise, any costume can be zombie-fied with some stage makeup and fake blood.
Hand-Me-Down Halloween Costumes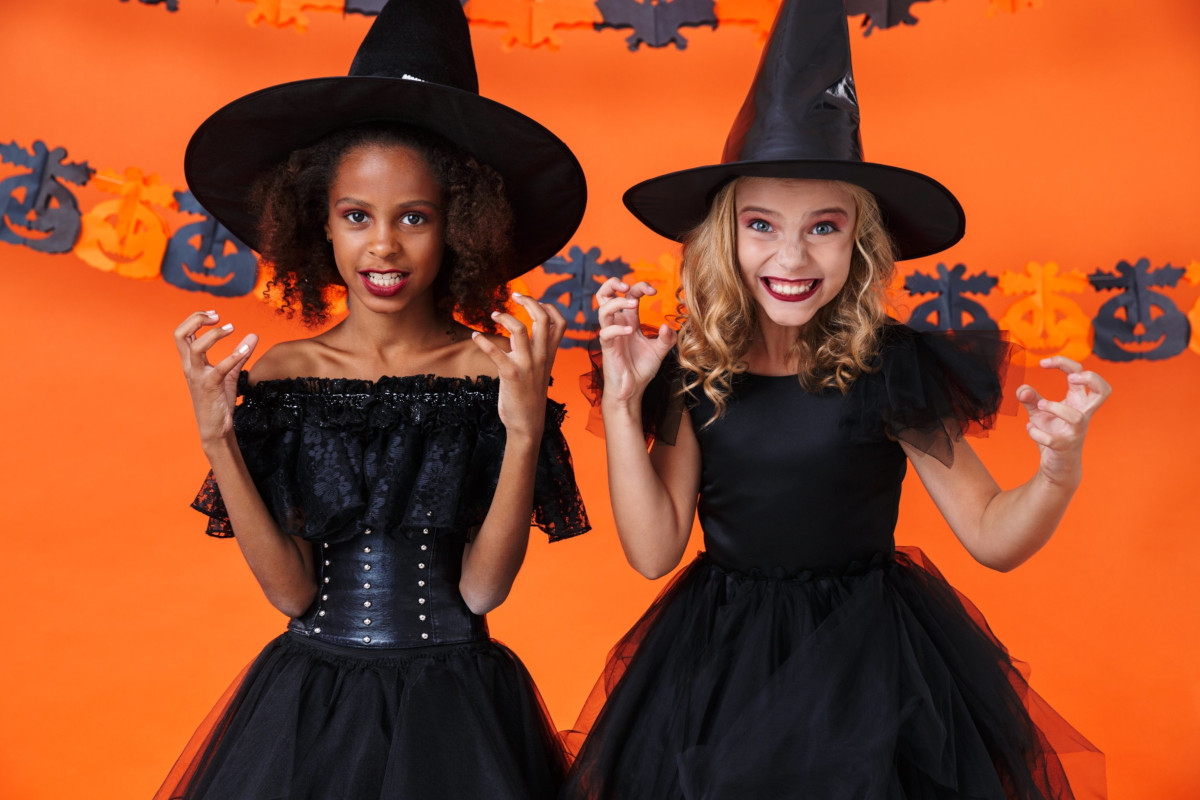 As we all know, children grow out of clothes so fast that they can barely use them from one year to the next. If you have a network of family or friends where you share hand-me-downs among your kids, consider doing this with your Halloween costumes! Superheroes, traditional Halloween costumes, and animal costumes rarely go out of style for kids, so why not share? You may also have a local Halloween swap, so be sure to keep an eye out for events in your local area.
Donate Theater Costumes for School Plays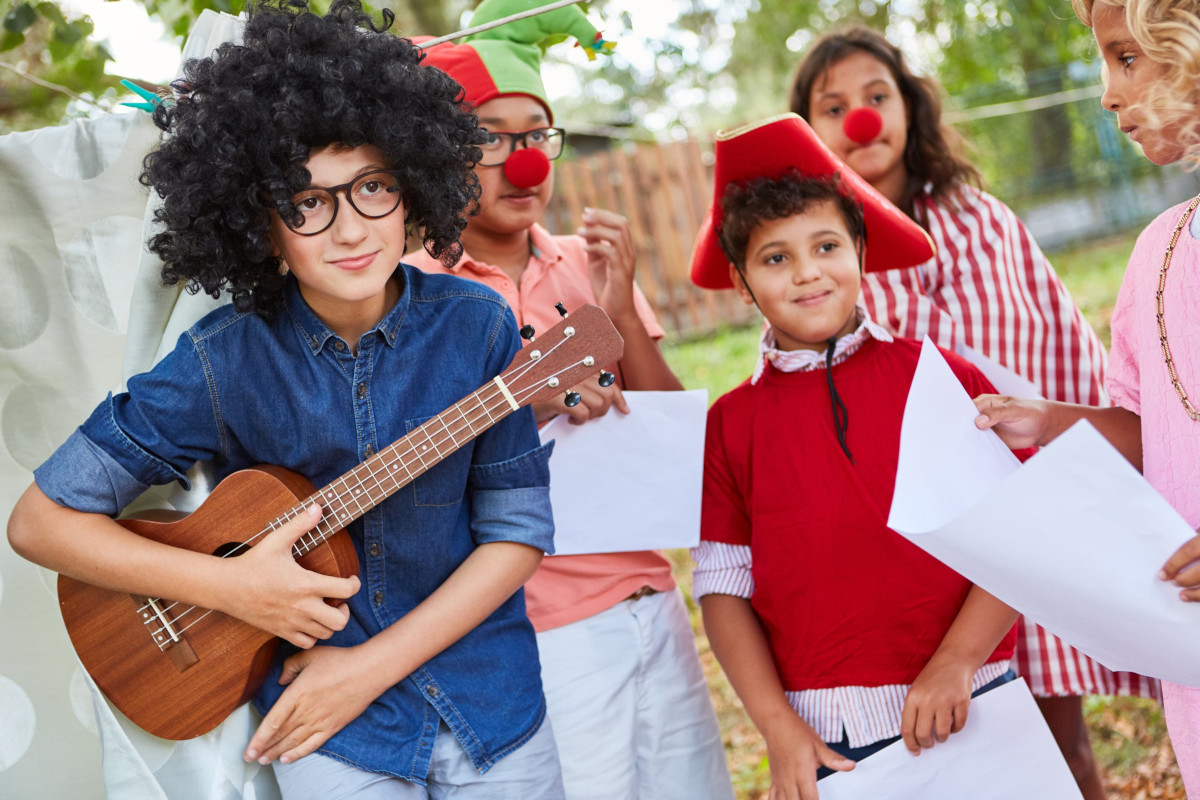 Storybook & Fairytale Costumes
Do you have local schools or theater programs? They may be willing to take your old Halloween costumes off your hands! Storybook and fairytale costumes are often featured in school plays, but it never hurts to ask if they could use something different. Even if They're not taking costume donations, if your child has the theater bug, they may want to hang onto Halloween costumes for their at-home productions!
Keep Accessories for Photo Booth Fun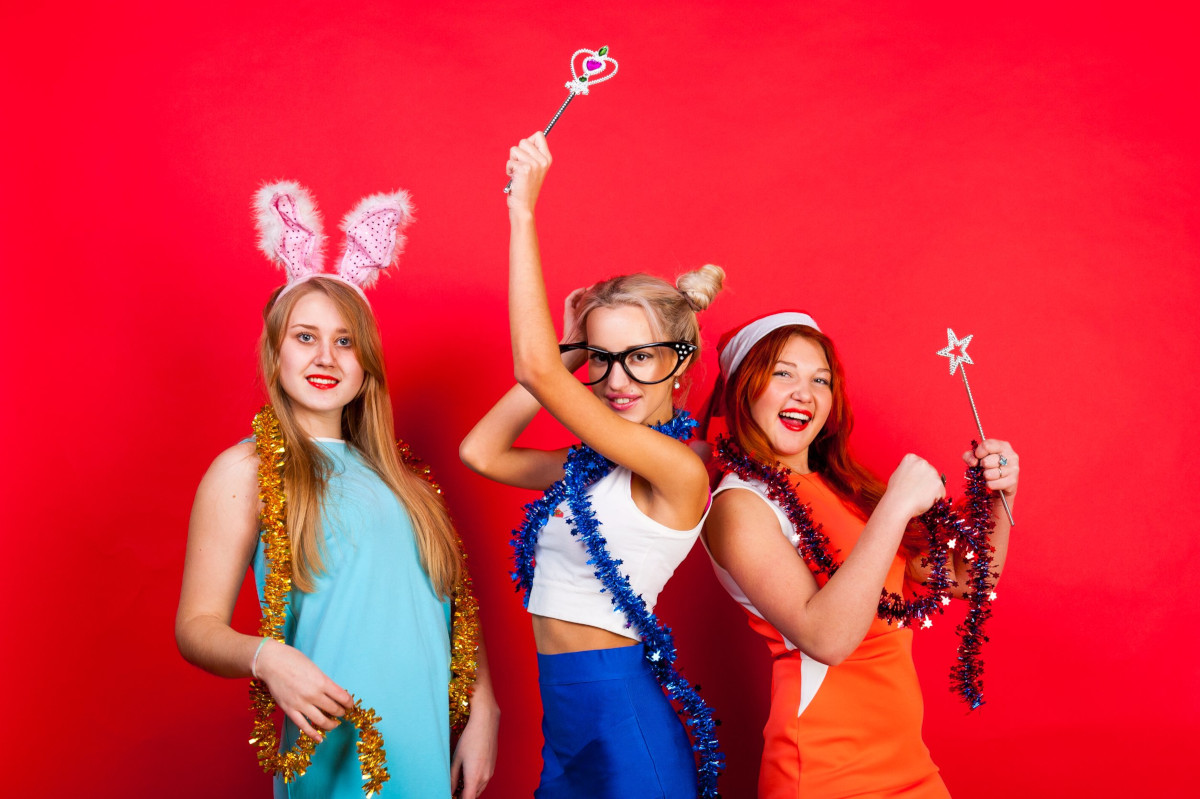 Photo booths are popular at birthdays, weddings, and New Year's Eve parties, so why not hang onto your Halloween costume accessories for future photo booth festivities? Animal headbands, wands and scepters, goofy glasses, boas, and other items work well for photos. Concentrate on things that can be held or worn on the head, neck, and upper body. You'll want them to be seen in photos, after all!
Create Next Year's Halloween Decorations
A more advanced, creative-type idea on how to recycle old kids' Halloween costumes is to transform them into new Halloween décor items. Here are a few examples.
Witch Décor Ideas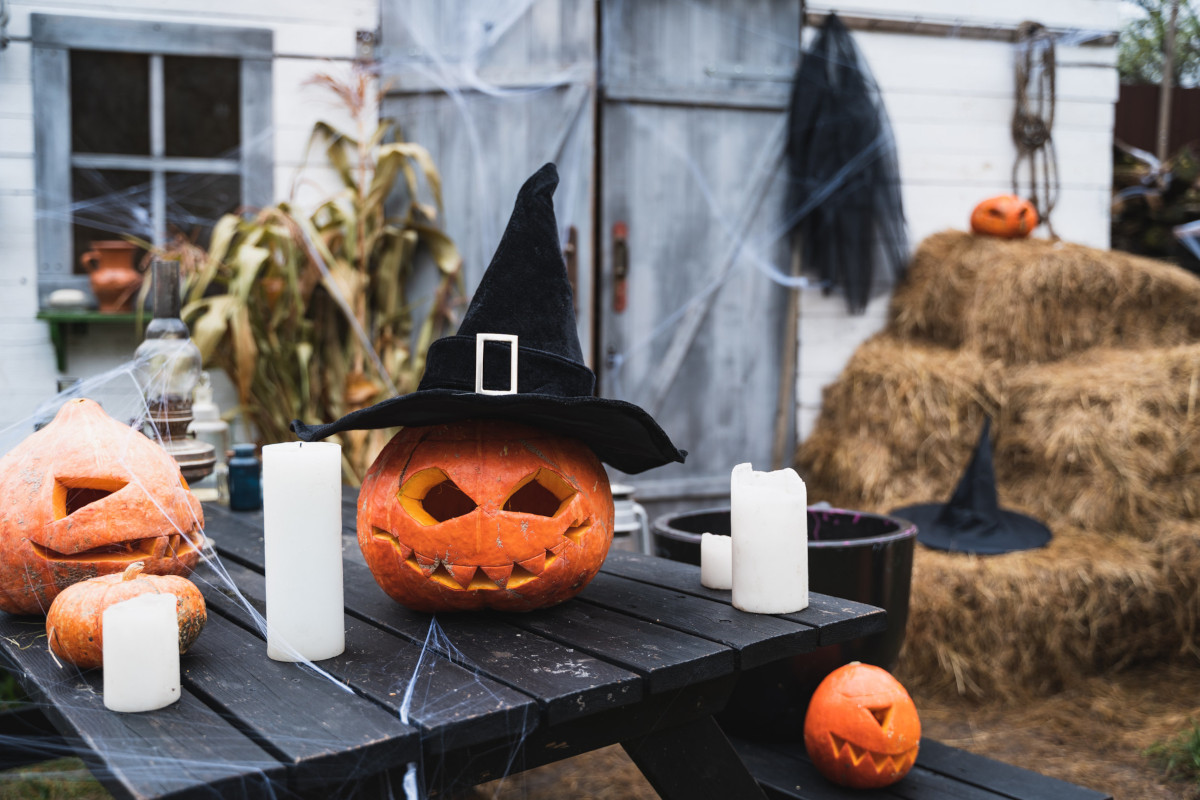 We don't know what it is, but the classic wicked witch motif lends itself to some pretty incredible decorations. Hang old witch hats from the ceiling, or dress a scarecrow or mannequin in an old kid's wicked witch costume. A talented decorator may use an old witch's shoe as a table centerpiece. Even if you're not terribly handy, your leftover witch hat looks so cute on top of a pumpkin or a stack of haybales!
Spooky Halloween Scarecrow Décor Ideas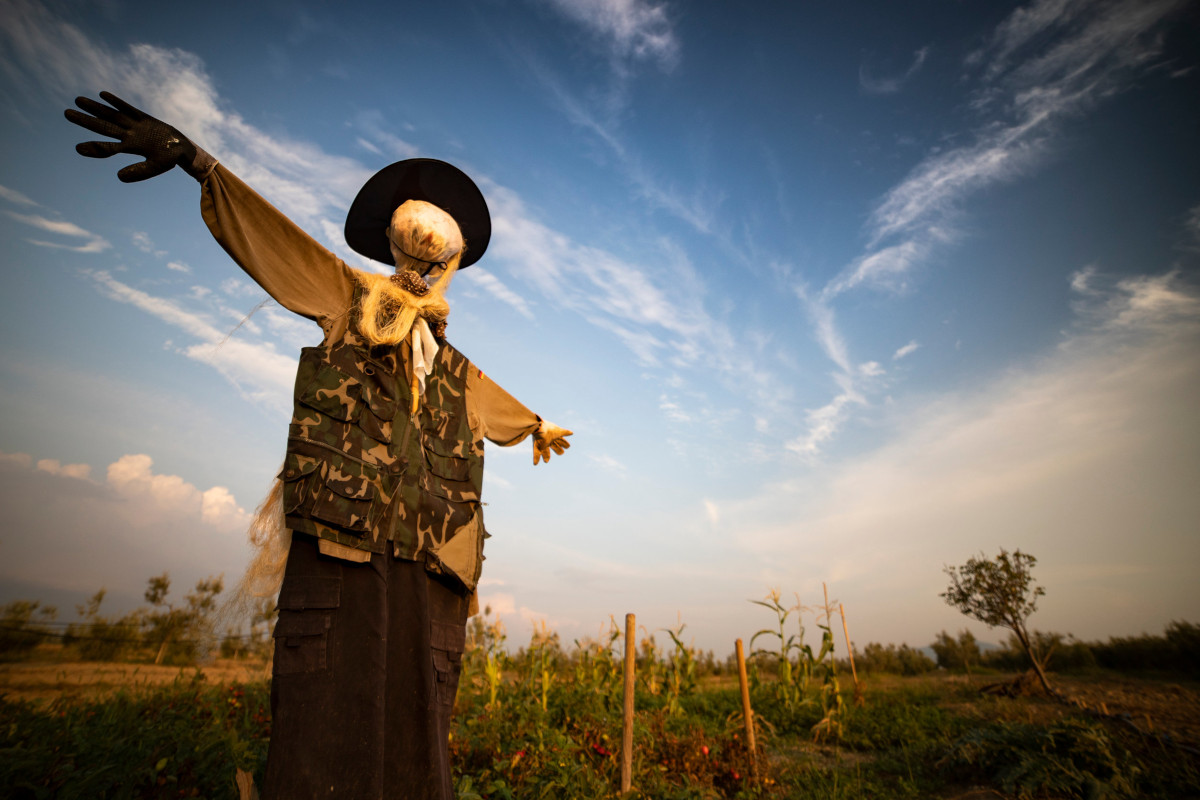 Okay, so you don't HAVE to do all witch-themed decor. Here are a few more ideas. Dress up scarecrows in your kid's old costumes to create a lively party in your front yard. It doesn't even have to be a scarecrow costume, either! Reapers, ghosts, skeletons, zombies, and more would make great themed decorations to fit your yard. Another idea would be to put old masks on your front door as spooky wall hangings.
Dress a Live-Sized Skeleton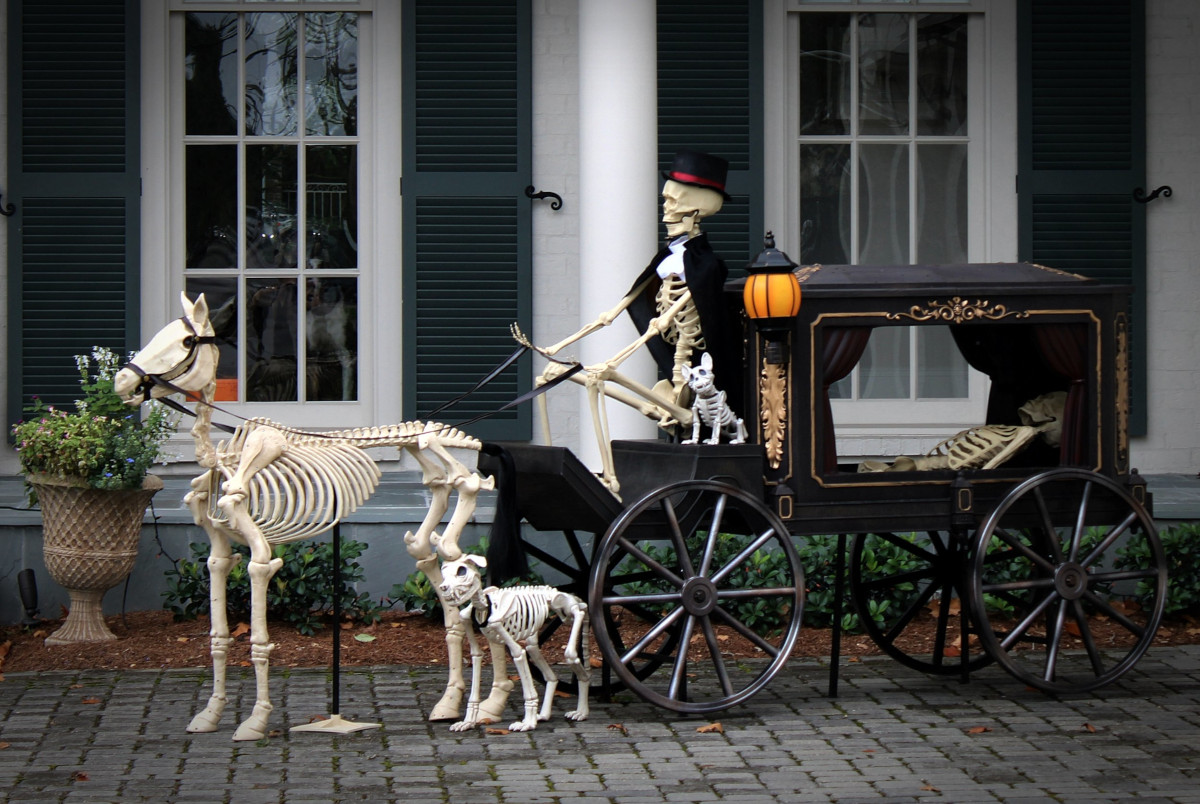 You're probably familiar with those life-sized skeleton decorations. Maybe you even have some of your own! If looking at their bare frames chills you to the bone, use some old Halloween costumes to dress them up and set a fun scene! You can be as creative as you like with whatever you have. Just make sure to get a batch of safety pins to keep the costume in place, and roll the bunched fabric to the inside when pinning. (No one needs to see fabric guts spilling out everywhere!)
Halloween Centerpiece Ideas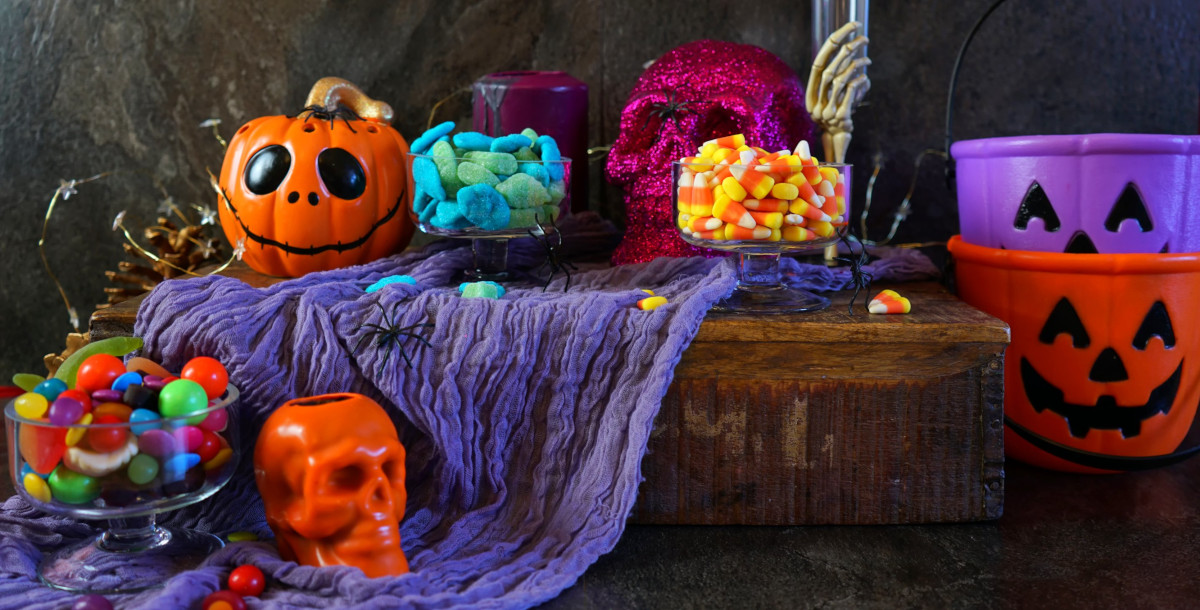 Halloween is about the candy just as much as it is the costumes for kids, so a treat pail or bag is always a must! However, don't let that old candy bucket go to waste—make it part of the decorations at your next Halloween party. Use a treat pail as part of a table centerpiece, or stack a few on your haybales with your pumpkins and corn husks. They work great indoors and outside, empty or filled with other items. With your creativity, there is no limit to what you can do!
Get Crafty and Make Your Own Decorations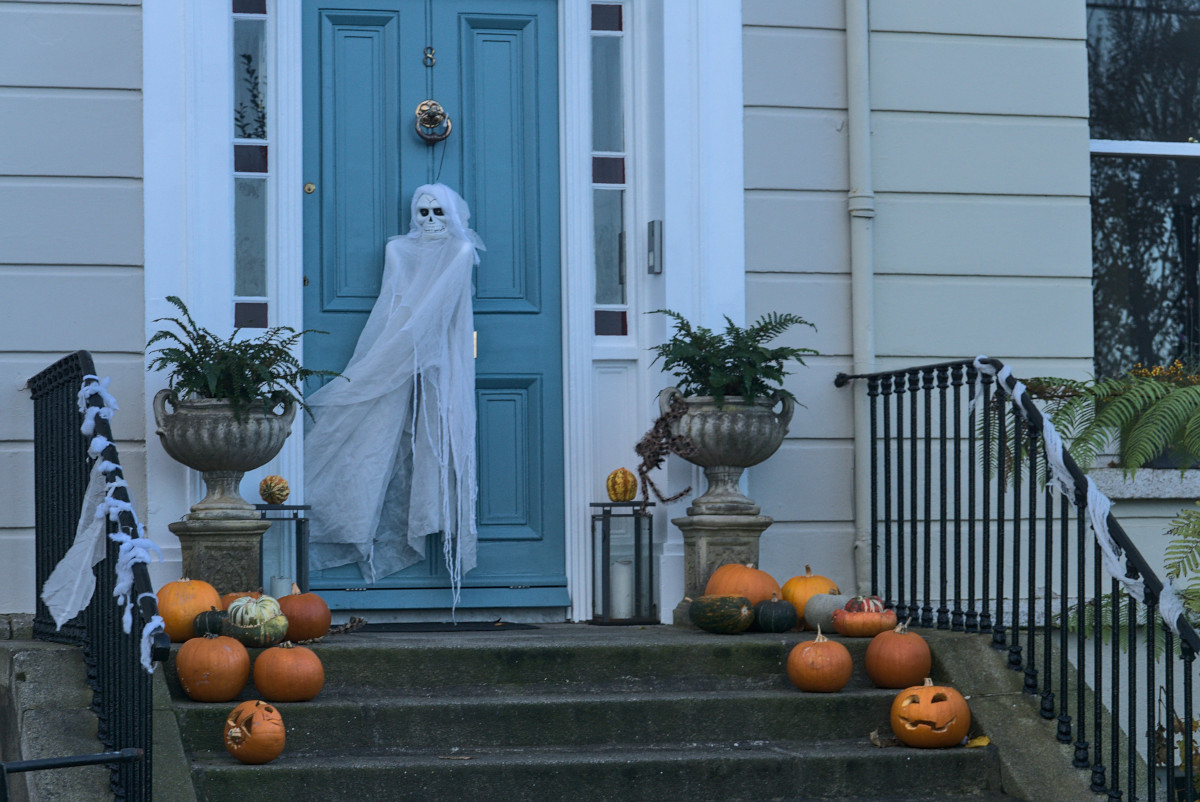 You can also repurpose and upcycle old Halloween costumes for other types of decorations. A Halloween wreath looks great with a vacuform mask featured in the center. Maybe you could take the strips off your mummy costume to wrap around your stair rails or banister. Drape a costume over a foam head and add a mask and a string for a creepy hanging decoration! The sky's the limit! (Or perhaps your own imagination.)
Halloween Tablecloth Ideas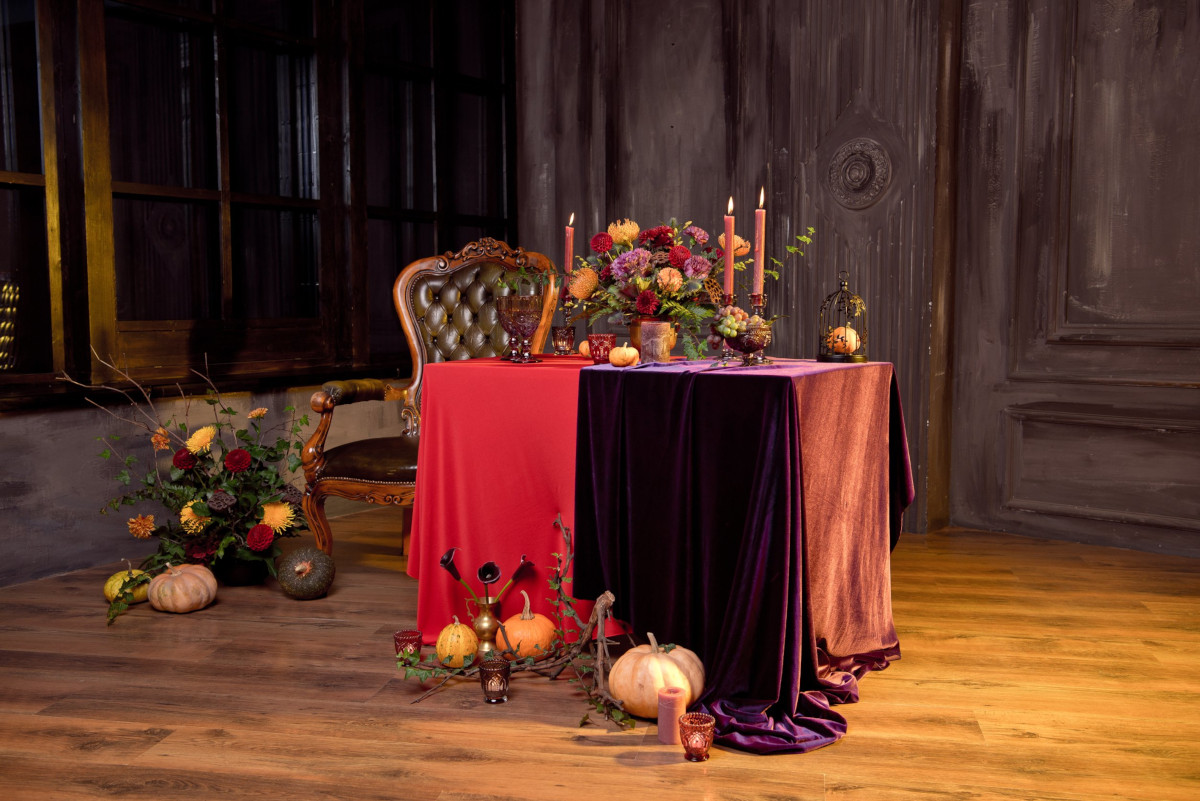 If you're a little bit of a seamstress, you could try your hand at sewing a unique Halloween tablecloth out of past costumes. Skirts from women's costumes often have a lot of material to work with, along with cloaks and capes. While you may not have enough material to cover the table with one type of fabric, you can always make a two-toned cloth similar to the above image, or get wild and patchwork it! There's also the option to make a table runner or placemats instead, or perhaps some throw pillow covers. Guests will love your crafty ingenuity!
We hope this gave you a few ideas on what to do with your old Halloween costumes. Just because your kid grew out of it doesn't mean it has to be banished to the back of the closet forever and ever. What type of things do you do with your kids' used Halloween costumes? Let us know in the comments! And if you're looking for some new items, we won't judge. All of our Halloween costumes for kids are here.