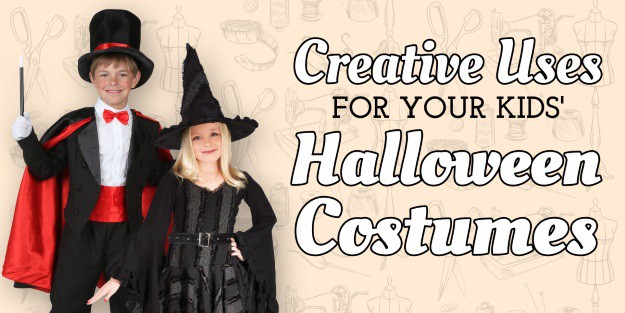 It seems like it's a major life question every November 1st: Halloween is over, so what do you do with your costume? You spent so much time putting together your kid's Halloween costume, that now you're at a loss of what to do with it since that the holiday is over! There are plenty of things to do with these spooky outfits, though, rather than just storing them in your closet until next year. We love a chance to do some crafting and brainstorming, so we came up with a handful of ideas of ways to recycle, reuse, and upcycle your old Halloween costumes.
Create a Dress Up Trunk
Kids love to dress up year-round, not just on Halloween. This is scientifically proven research, provided by anyone who has ever been a kid in their life. A great thing to do with your old Halloween costumes is to put together one of the coolest dress up trunks in town. Save all your old costumes – even pick some up during the super sales after the holiday! – and make a one-stop shop in your kid's playroom for creative play.
Turn Them Into Next Year's Costumes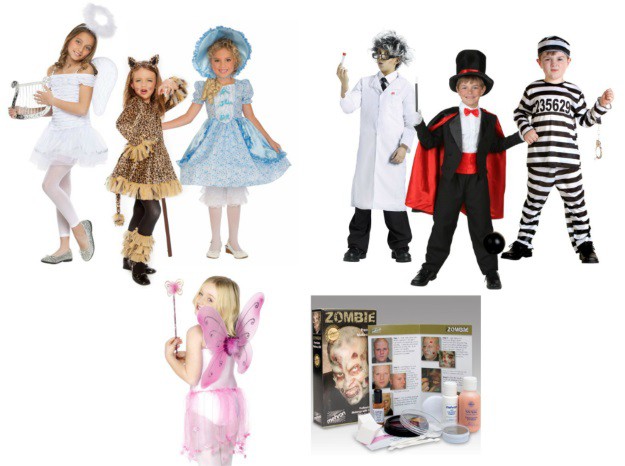 Child Angel Costume Leopard Print Dress Little Bo Peep Costume
Mad Scientist Lab Coat Magician Halloween Costume
Toddler Prisoner Costume Pink Fairy Wings Zombie Makeup
Hand-me-downs are going to happen if you have multiple kids in your family. The older sibling can wear the costume one year and then the next year or so, the littler one can re-use it. However, it doesn't have to be exactly the same as before! Add or subtract some accessories to change up the look for a brand new costume. Here are a few ideas:
Angel to Bride: Take out the wings and halo, and replace them with a veil. Add a beautiful bouquet and a big diamond ring to complete the bridal look.
Leopard to Pop Star: Remove the kitty ears and tail, and instead accessorize this leopard print dress with a leather jacket, some stylish shoes, huge sunglasses, and a venti Starbucks. Train your little one to say "no pictures please" to complete this paparazzi-followed pop star.
Little Bo Peep to Creepy Doll: A fairy-tale dress like this would be perfect to transform into a creepy, porcelain doll. Ditch the staff, and get your makeup kit out. Look for makeup tutorials online on how to do a creepy doll effect, and, if you don't mind, dirty the dress up with some dirt or dust to make it look like it's been sitting in an attic for years.
Doctor to Mad Scientist: A person in a lab coat can be comforting or scary, depending on how the rest of him looks. If you want to dress your kid up as a scary mad scientist, tease his hair out, use some makeup to tint his face green, and replace his stethoscope and clipboard with beakers and bottles of strange looking concoctions.
Magician to Vampire: This one is nice and easy! Take away the magician's hat (the bunny, too!), slick back his hair, add in some fangs and white face paint, and abracadabra! A vampire is born!
Prisoner to Mime: Another simple change. Flip the shirt inside out so it's still striped, but hides the prisoner number on front. We suggest wearing plain black pants, a pair of suspenders if you have them, and then painting on the classic mime white makeup.
Other really quick Halloween costume ideas? Add wings to just about any outfit to make an adorable, personalized fairy. Otherwise, any costume can be zombie-fied with some stage makeup and fake blood.
Create Next Year's Halloween Decorations
A more advanced, creative-type idea on how to recycle old kid's Halloween costumes is to transform them into new Halloween décor items. Here are a couple different examples.
Witch Décor Ideas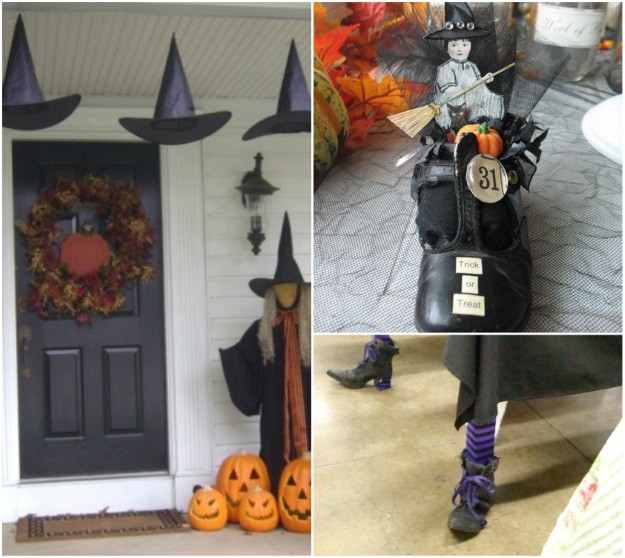 [Source: Left | Top Right | Bottom Right]
We don't know what it is, but the classic wicked witch motif lends itself to some pretty awesome decorations. The image on the left, above, shows a simple doorway. Hang old witch hats from the ceiling, and dress a scarecrow or mannequin in an old kid's wicked witch costume. On the top right, a talented decorator used an old witch's shoe as a table centerpiece. Lastly, the bottom right shows another shoe idea. So creative!
Spooky Halloween Décor Ideas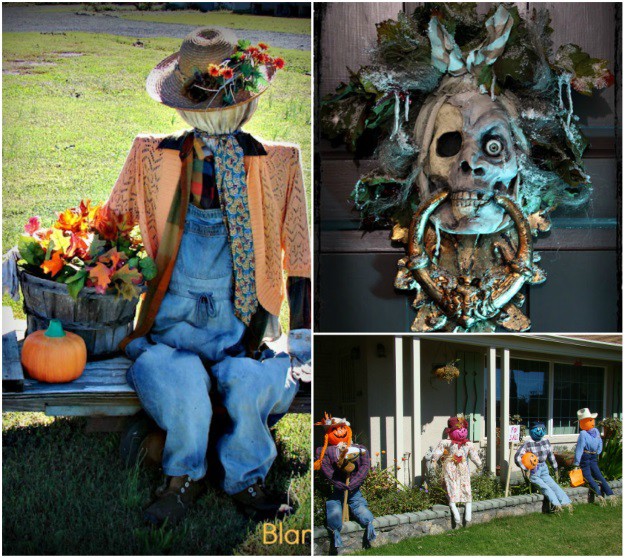 [Source: Left | Top Right | Bottom Right]
Okay, so you don't HAVE to do all witch-themed decor. Here a few more ideas. Dress up scarecrows in your kid's old costumes to create a lively party in your front yard. Another idea would be to put old masks on your front door as spooky door-knockers or wall hangings.
Get Crafty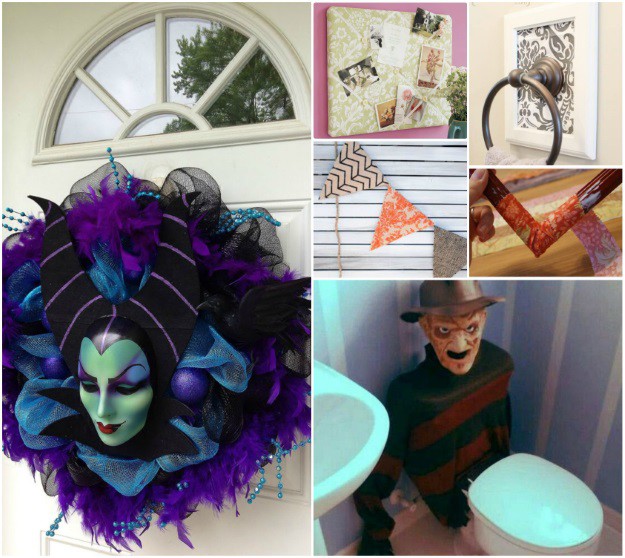 [Source: Left | Top Left | Top Right | Middle Left | Middle Right | Bottom Right]
You can also repurpose and upcycle old Halloween costumes for other types of decorations, Halloween or otherwise. A wreath, as shown on the left, can be used for October, or for themed birthday parties or other get-togethers. The four images in the top right, seen above, show different ways to recycle just the fabric from the costumes for a few different types of crafts – cut apart the costume and you can make bunting, a memory board, or a few different types of picture frames and wall art. Lastly, we had to include this Freddy toilet seat cover. Use this as inspiration to make your own, uh, weird bathroom décor.
We hope that this gave you a few ideas on what to do with your old Halloween costumes. Just because your kid grew out of it doesn't mean it has to be banished to the back of the closet forever and ever. What type of things to do you do with your kid's used Halloween costumes? Let us know in the comments! And if you're looking for some new items, we won't judge. All of our Halloween costumes for kids are here.