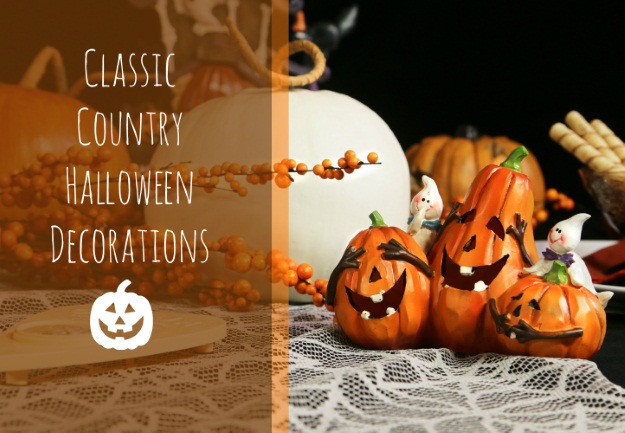 Halloween in the courtry is a beautiful thing! Warm colors, earthy decor, and traditional themes create a cozy and welcoming atmosphere. Even if you don't technically live in the country you can make your home feel like you do with these classic Halloween decorations. Grab some spiced cider and we'll show you a few ways to decorate your home in a welcoming cozy country way.
How to Create a Warm and Cozy Halloween Home
Set an Inviting Table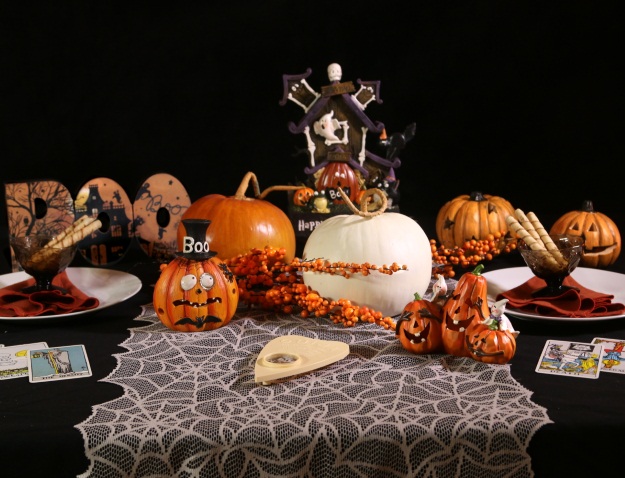 Happy Halloween
Start with an inviting tablescape. Using traditional seasonal shapes and themes, we created a warm setting that can double as a buffet table, bar arrangement, or dinner setting. Use tones that mimic classic autumn colors like orange, gold, and amber, to make for an appealing scene.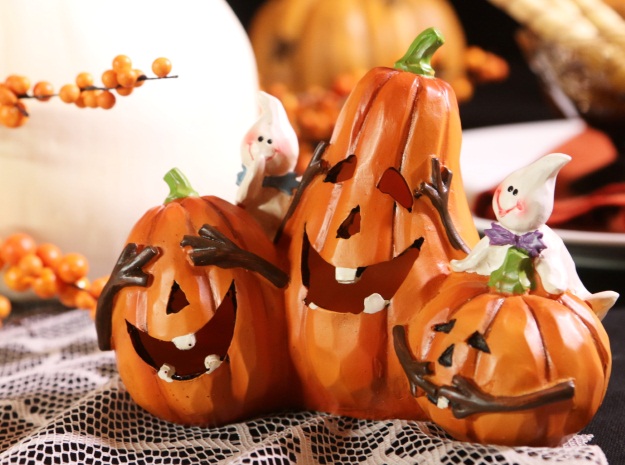 Small details make all the difference. This little trio of jack-o-lanterns can be a simple figurine or can be plugged in for glowing appeal. Their cheerful expressions of see no evil, hear no evil, and speak no evil, solidify their presence in this sweet but spooky Halloween table setting.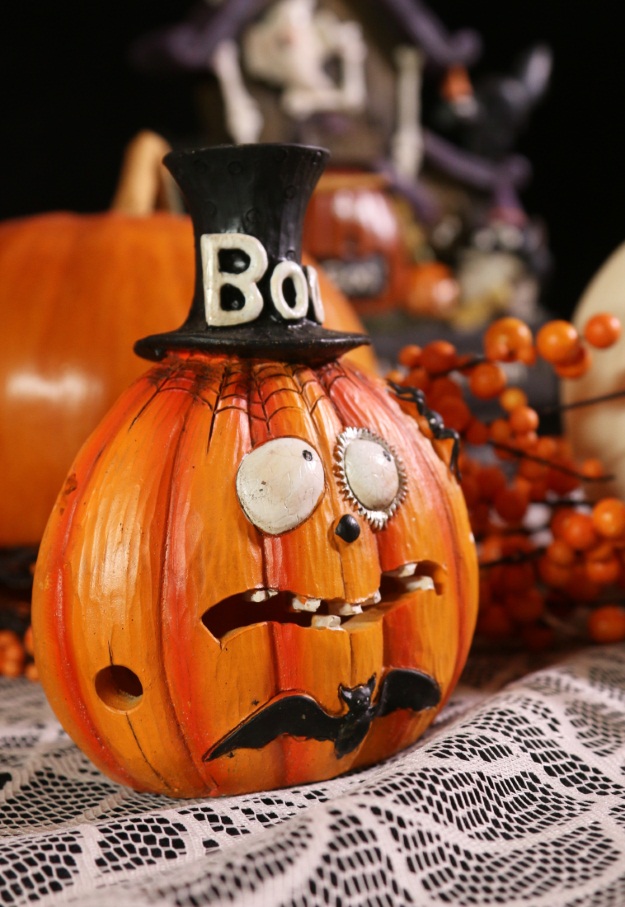 We like to call him Mr. Boo. His humorous expression will surely add a touch of whimsy to any Halloween decor scene. Place him next to a silly item that he is afraid of or put him next to a truly scary one - either way he will be a topic of conversation!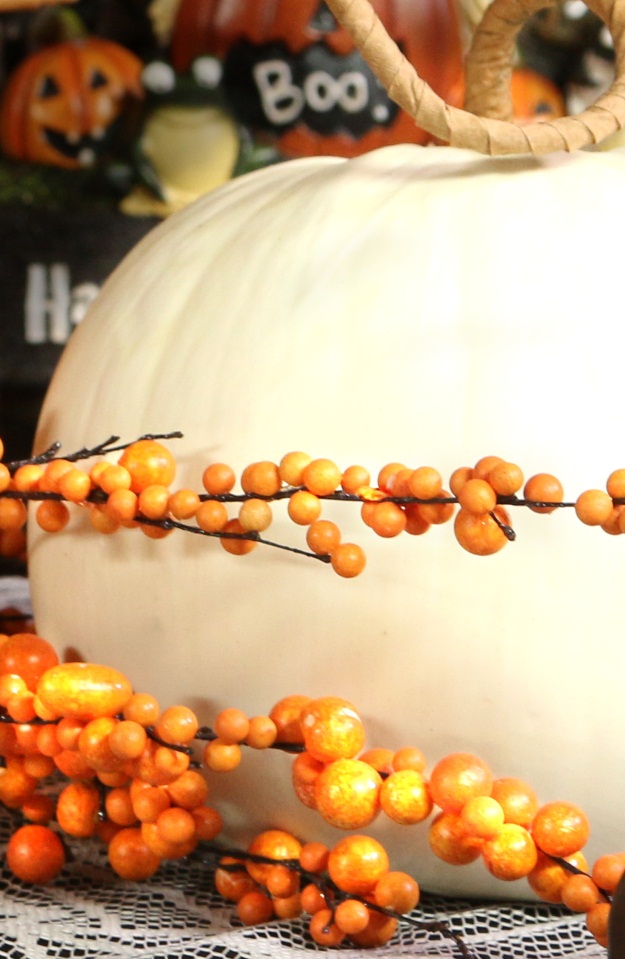 Bring the outdoors indoors! These orange berries on a bendable spray are a convincing natural element that really pops when placed beside our faux, cream colored pumpkin.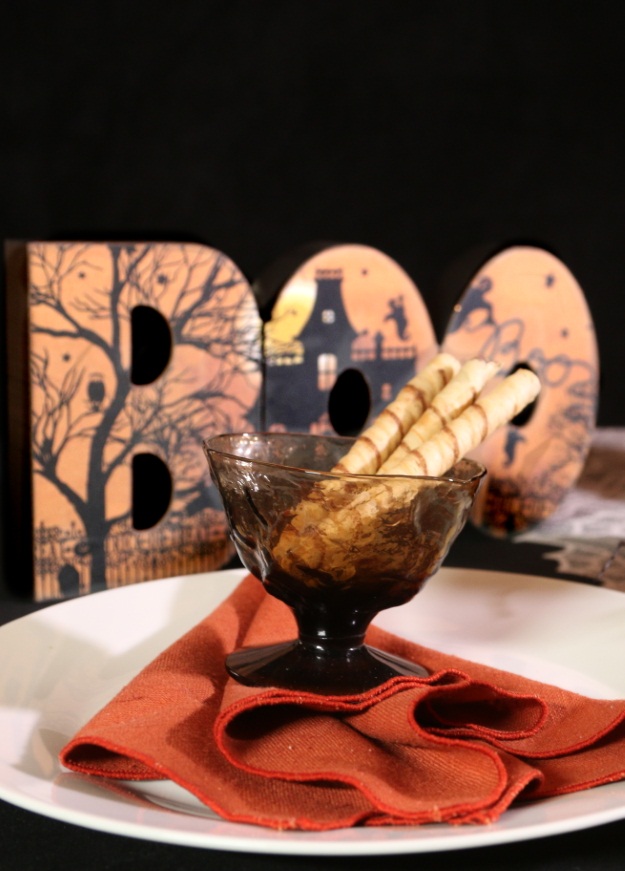 A staple for filling out any Halloween scene is a visually dense decor item for the background. This will add richness and detail. Here we have used a simple wooden sign in the same rich color scheme as the rest of the table.
Decorate a Window, Mantle, or Entry Table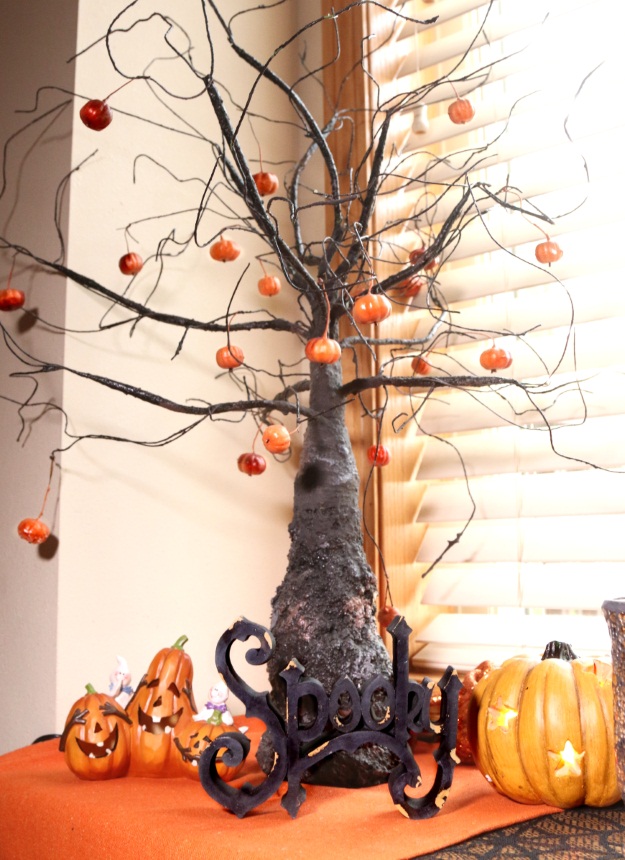 Spooky Tree Black Web Tablecloth
Windowsills are a great spot to decorate. The sun shines through, creating a naturally well-lit background during the day, and spooky shadows at night. We placed a webbed mantle runner along the sill and topped that with an opaque orange cloth. These two elements served as the base for the remaining decorations. This spooky tree has a great eerie country feel, with its twisty and windy branches.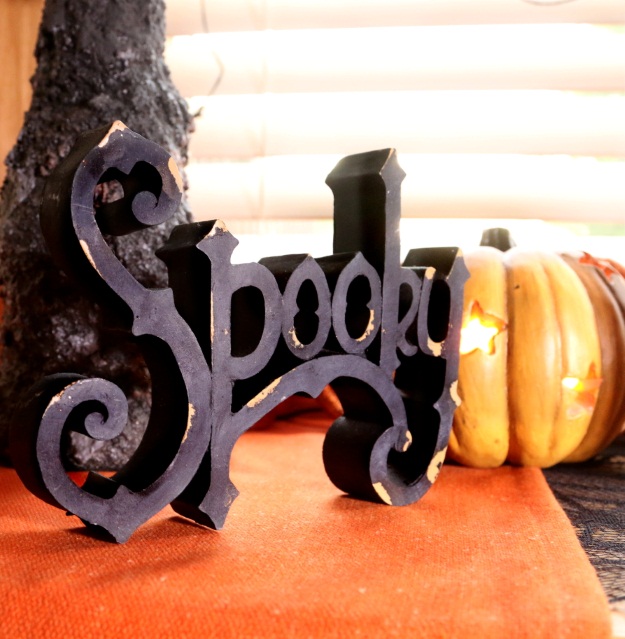 Beneath the tree we used this spooky wooden word sign along with a few smaller pieces to fill the space. The ceramic pumpkin with star cut-outs is a rustic take on jack-o-lanterns. The stars are asymmetrical and allow for light to shine through.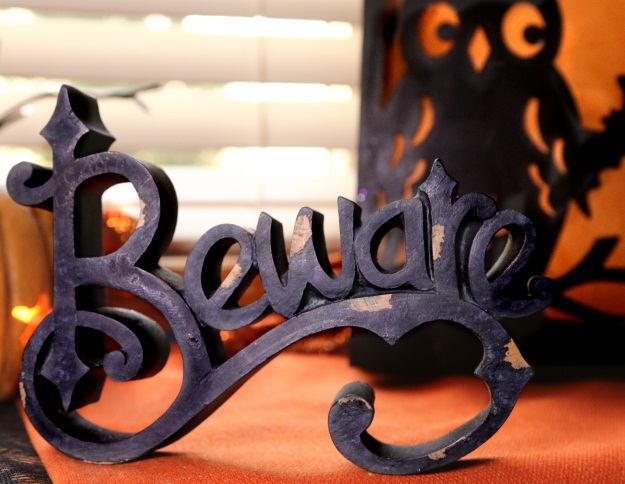 Beware Sign Halloween Signs
On the opposite side of the window we used the matching "beware" sign that comes in a three-pack along with "boo," and "spooky." To fill the remaining background space we used this fun owl luminary. LED tea lights can be placed inside to bring the lantern to flickering life.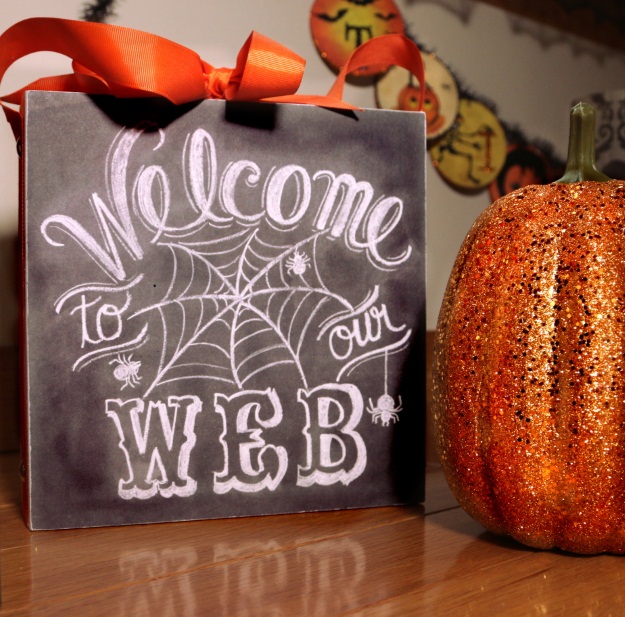 Don't forget about small bare spaces on your floor! Just below the windowsill was a perfect spot to place a few heavier Halloween decorations. The wooden web sign can be set on its own or hung on a wall by it's [included] orange ribbon. The coarse glitter on the pumpkin is large enough to reflect the dark tones of the sign, which ties everything together for country, homey, decoration perfection!
We hope you enjoyed these farmhouse-style Halloween decoration ideas! Feel free to arrange your own farmhouse decor, or use these decorating principles in another style. Do you love to decorate for the holidays? Which holiday decorations are your favorite? Let us know what you think in the comments! Feel free to peruse some of our other decor blogs, including Halloween decoration DIYs!