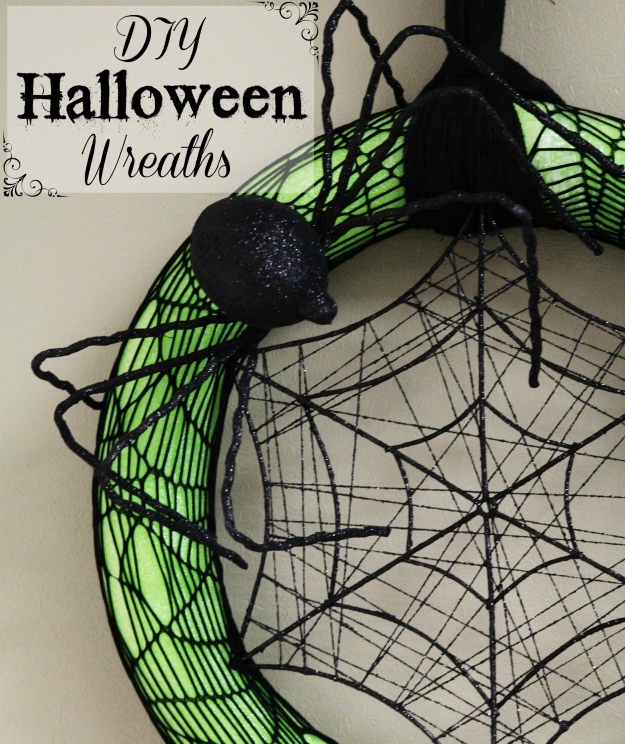 Creating your own Halloween wreath is easier than you might think! This time of year many stores have those familiar, bright colored fun foam noodles on clearance, practically screaming for you to take them home. (Christmas decorations are already starting to flow in and they need the floor space!) Take advantage at your local discount or dollar store and snag yourself a few different colors of these water noodles. The sizes and shapes are perfect for creating a colorful base for homemade Halloween wreaths. Crafting this decoration is fun and simple - we'll show you how to make a Halloween wreath!
How to Create a Pool Noodle Wreath Base

Grab your pool noodle, a pair of Halloween stockings or these spider web tights, and some packing tape, to begin constructing your wreath.
Slide each end of the noodle into each leg of the tights.
Create an opening in the tights at the ends of the noodle to stick out. You may need to cut a small hole to accomplish this.
Bend the noodle until the ends are touching and you have a circle.
Use clear packing tape to secure the ends of the noodle together.
Tuck the remaining ends of the tights into each other or tape them together.
Tie a knot with the leftover tight material.
Use a piece of black cheesecloth or ribbon to loop through the center. This creates the sash for hanging the wreath and conceals the raw edges/tape.
Add Festive Details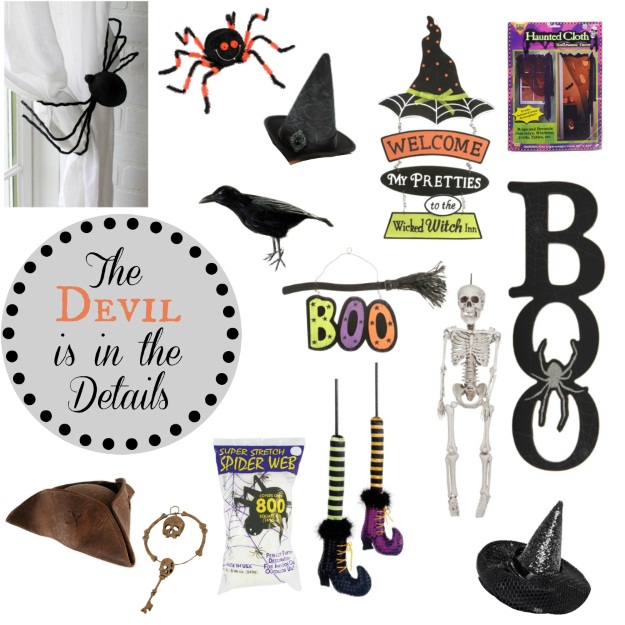 Use different items and Halloween decor pieces to create a one-of-a-kind holiday wreath. Anything from hats to Halloween props to decorative wall hangings will work. Even leftover Halloween accessories from years past can be repurposed for this project.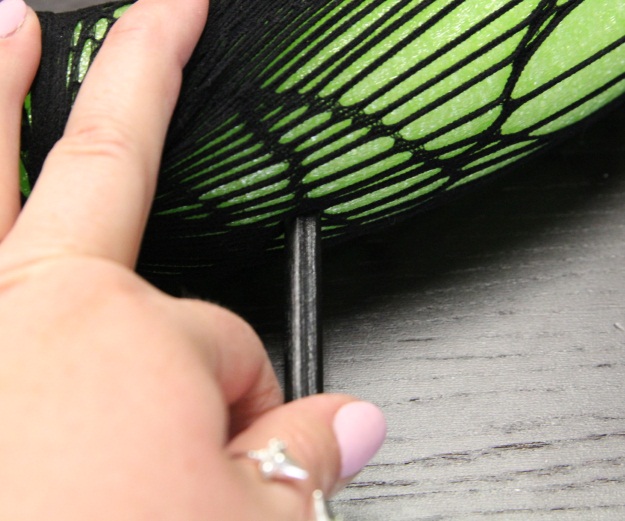 Use props and products that are on sticks, like the witch's legs we used. Simply drive the stick through the foam of the noodle and cut the protruding end (optional).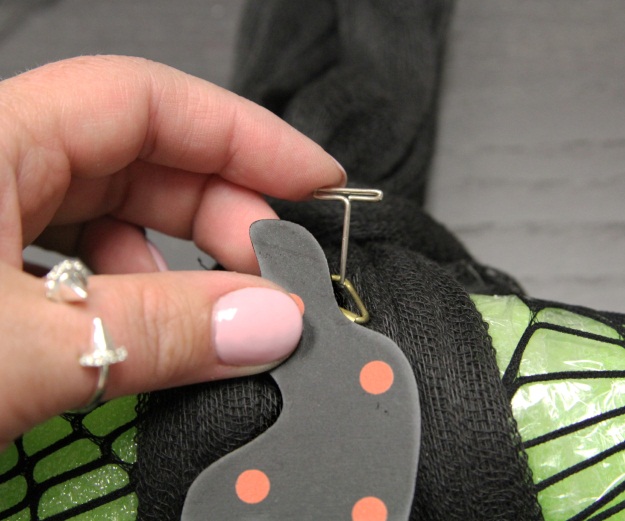 For signs that have hangers already attached, use a t-pin to secure the decoration to the form. One of the great things about using a pool noodle as your wreath base is the ability to stick pins in it. And with it only costing a buck, there are no worries about ruining an expensive craft store wreath form.
4 Ideas For a DIY Foam Wreath
1. Boo Witch Wreath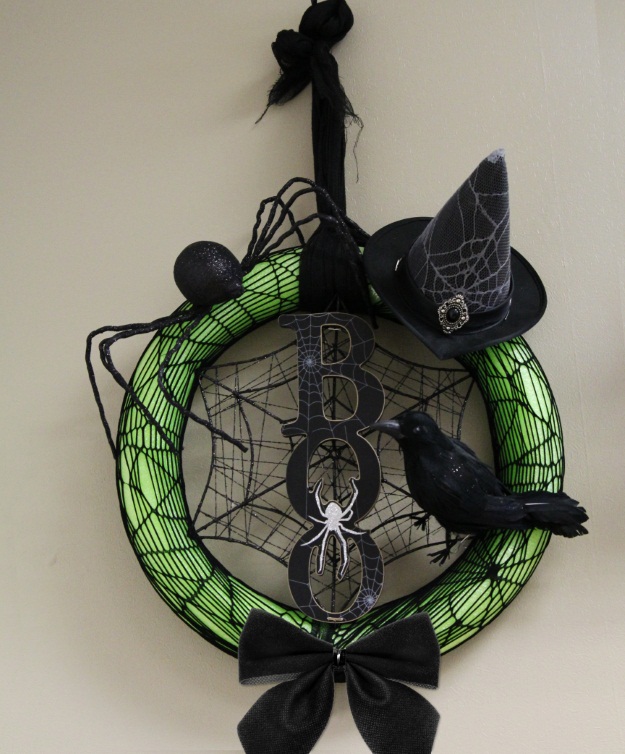 2. Broom Stick Wreath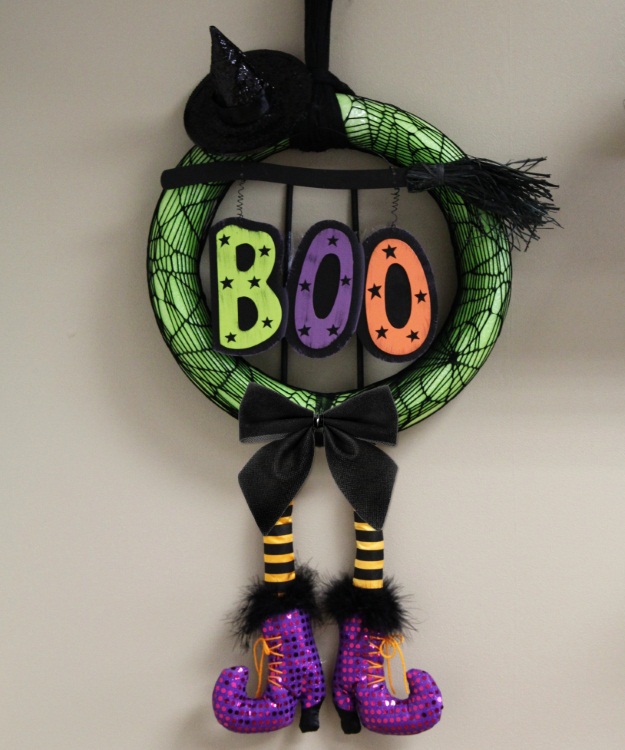 Witch Legs Black Haunted Cloth
3. Wicked Witch Inn Wreath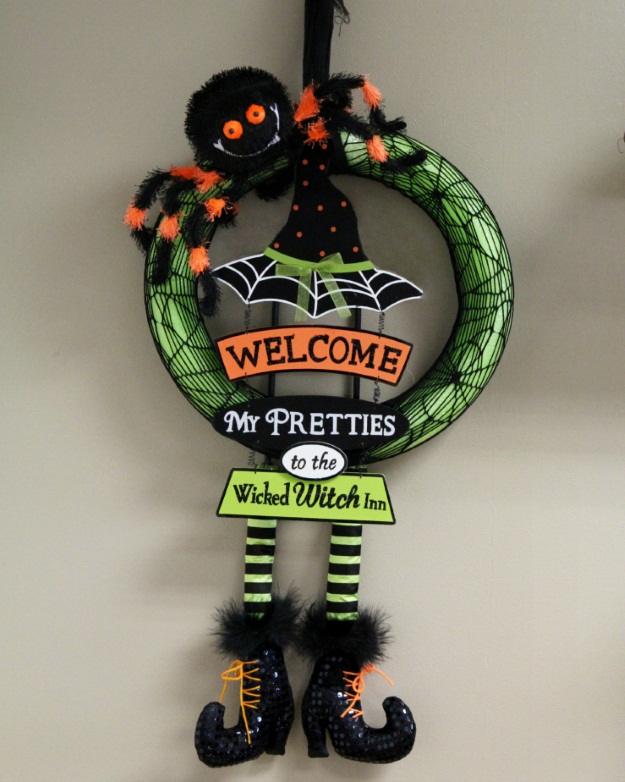 Fuzzy Spider Halloween Signs Witch Legs
Bonus: DIY Wrap Wreath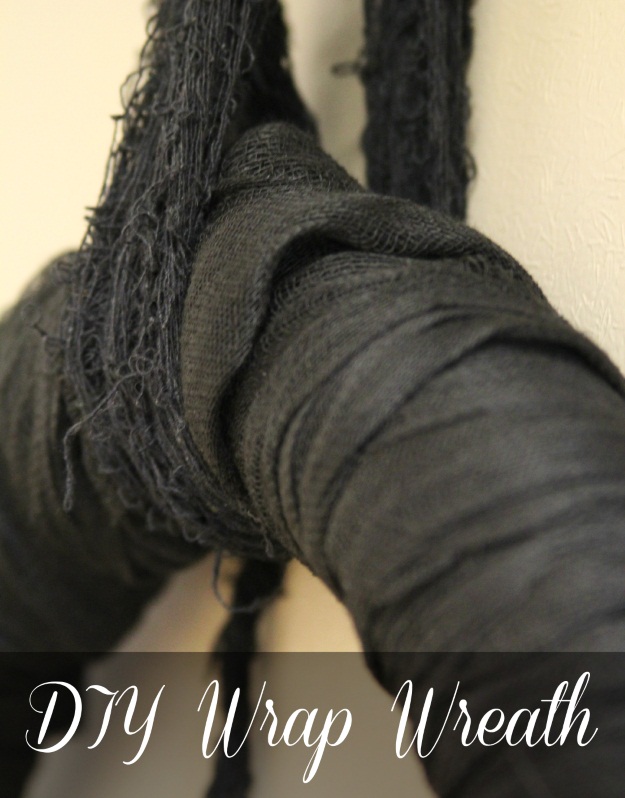 4. Skeleton Pirate Wreath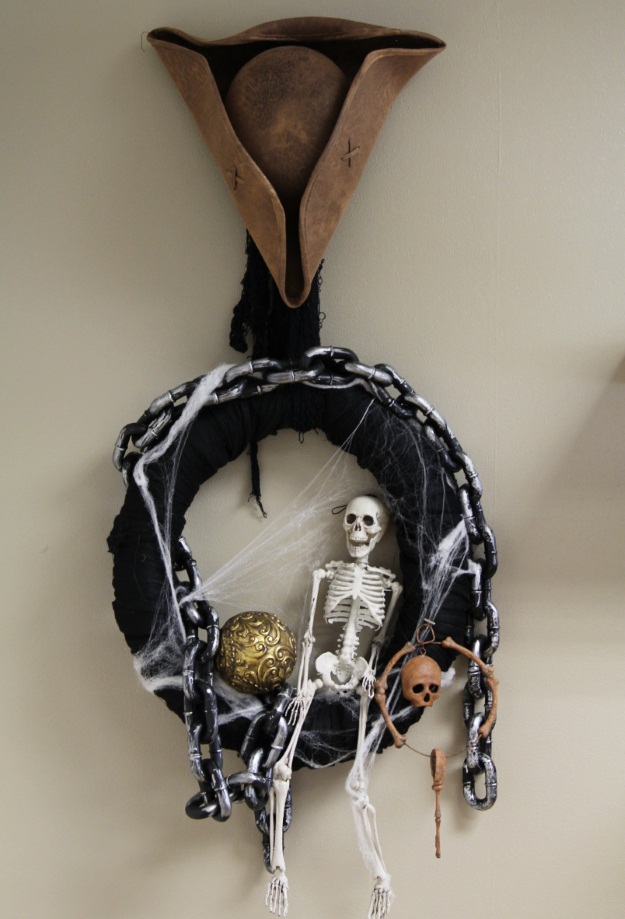 Using the same technique for the pool noodle wreath form (minus the tights) we created a spooky Halloween wreath that is as cool as Davey Jones' Locker! Simply wrap black cheesecloth all the way around the pool noodle and secured the ends with t-pins. Then use pirate and skeleton accessories to create a look that would fit right in on the Ol' Jolly Roger!
We hope you enjoyed our spooky yet simple Halloween wreath DIYs. Do you like to make your own Halloween decorations? Would you rather skip the fuss and just buy them? Let us know what you think in the comments! There's no one way to deck your house in Halloween decor. Happy haunting!