We had such a great response to our Halloween Scrapbooking Printables, that we decided to create a set of Holiday Subway Art printables. (Subway art is a form of typography art with condensed words and phrases in an aesthetically pleasing arrangement!) This set includes subway art for Thanksgiving, Christmas, New Year's, Valentine's Day, St. Patrick's Day, Easter, Independence Day and Halloween. These printables are great for an easy, DIY decor project. All you have to do is click on the printable you like, print it off on an 8.5x11 piece of card stock, trim the edges and place it in an 8x10 frame! It's as simple as that, and you can enjoy sprucing up your tables, mantle or even bedrooms with Holiday decor!
Thanksgiving Subway Art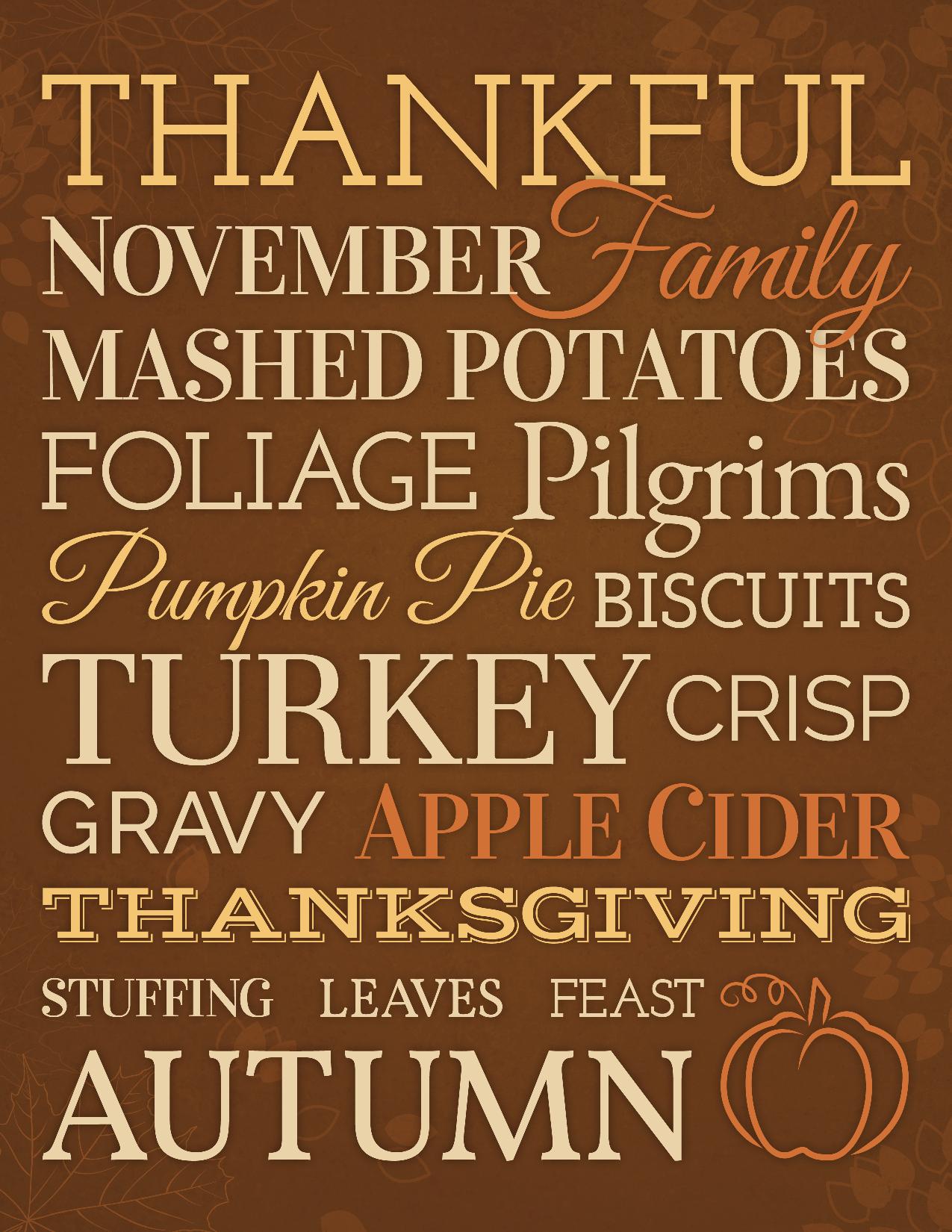 Bring the feeling of crowding around the Thanksgiving table home with this themed subway art piece. Fall colors like orange, brown and gold will remind you of fall leaves, gourds and pumpkins! (And of course, who could forget the pies and mashed potatoes?)
Christmas Subway Art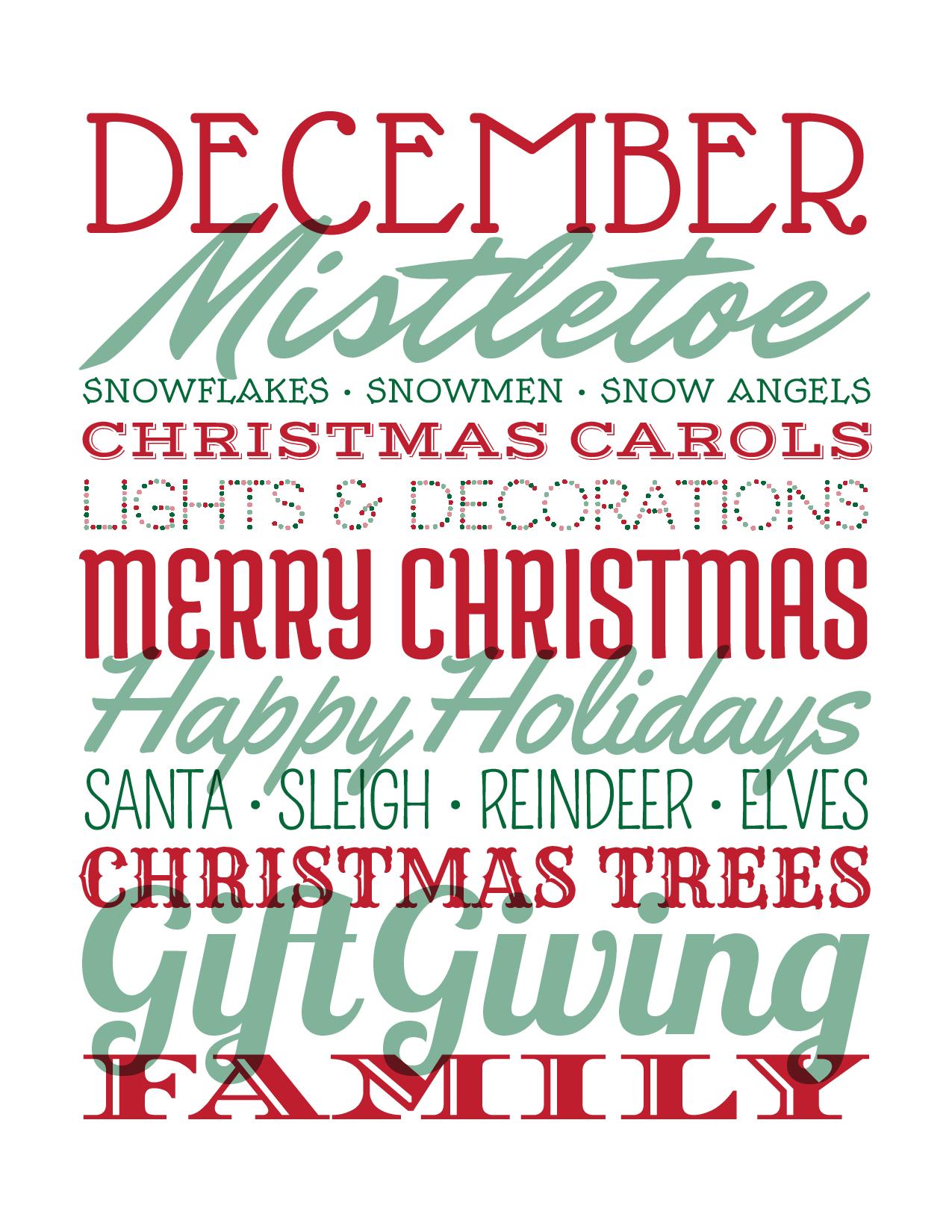 Fill your home with holiday cheer! Deck the halls with red, white and green colors reminiscent of candy canes and Christmas trees. (And with this Christmas print!) You'll love having people home for the holidays in order to show it off!
New Year's Subway Art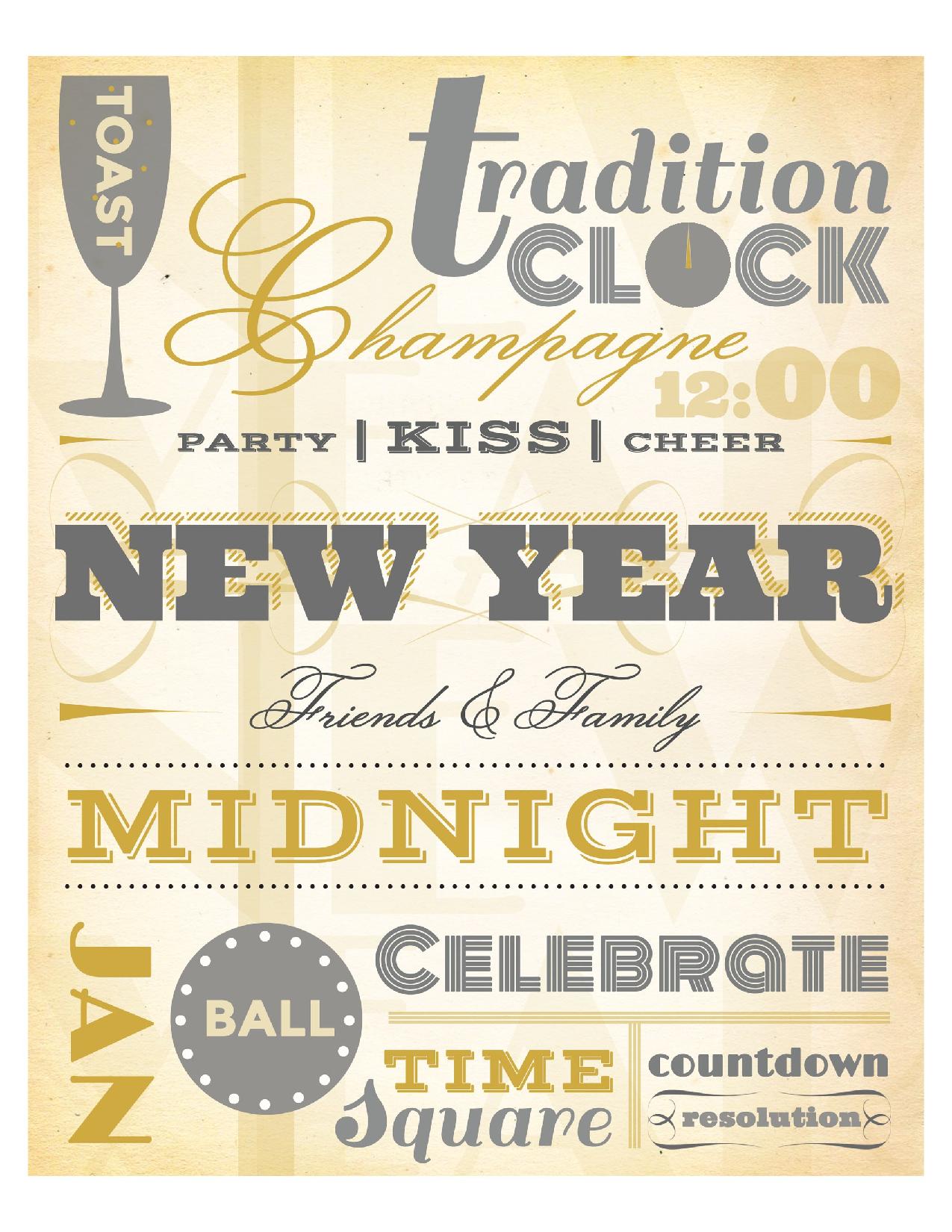 Probably one of the most formal and elegant holidays as we like to celebrate in suits and dresses with champagne, let us help you count down to the new year with this piece of New Year's Eve subway art. Whether you want to swing it 20s-style or go more modern formal, the glitz and glam of New Year's balls are always a night to remember!
Valentine's Day Subway Art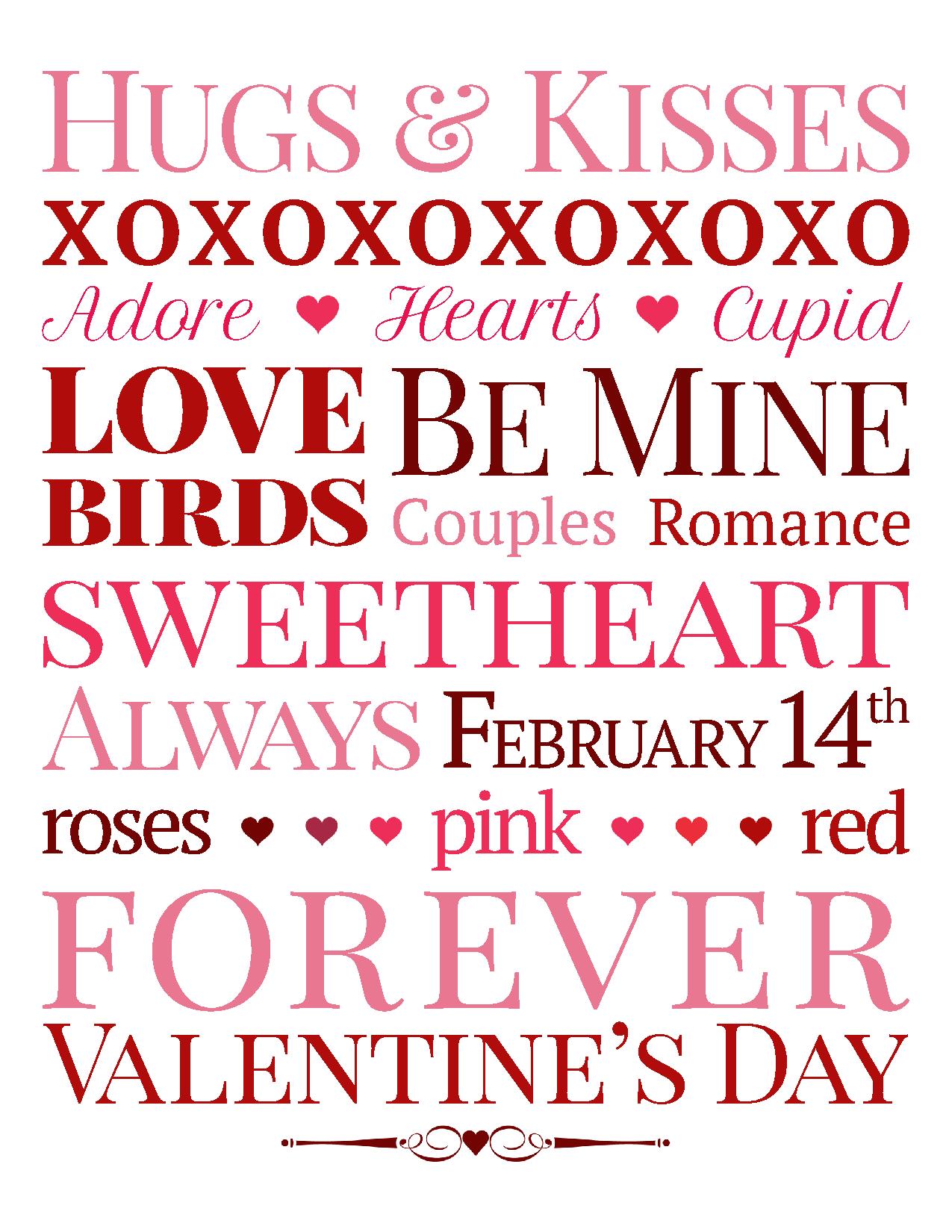 It's Valentine's Day, what can we say? You'll love these sweet words and phrases in various shades of pink and red. Some of these may be familiar to you because you'll be seeing them on candy hearts, but this Valentine's Day subway art will be just as sweet inside your home!
St. Patrick's Day Subway Art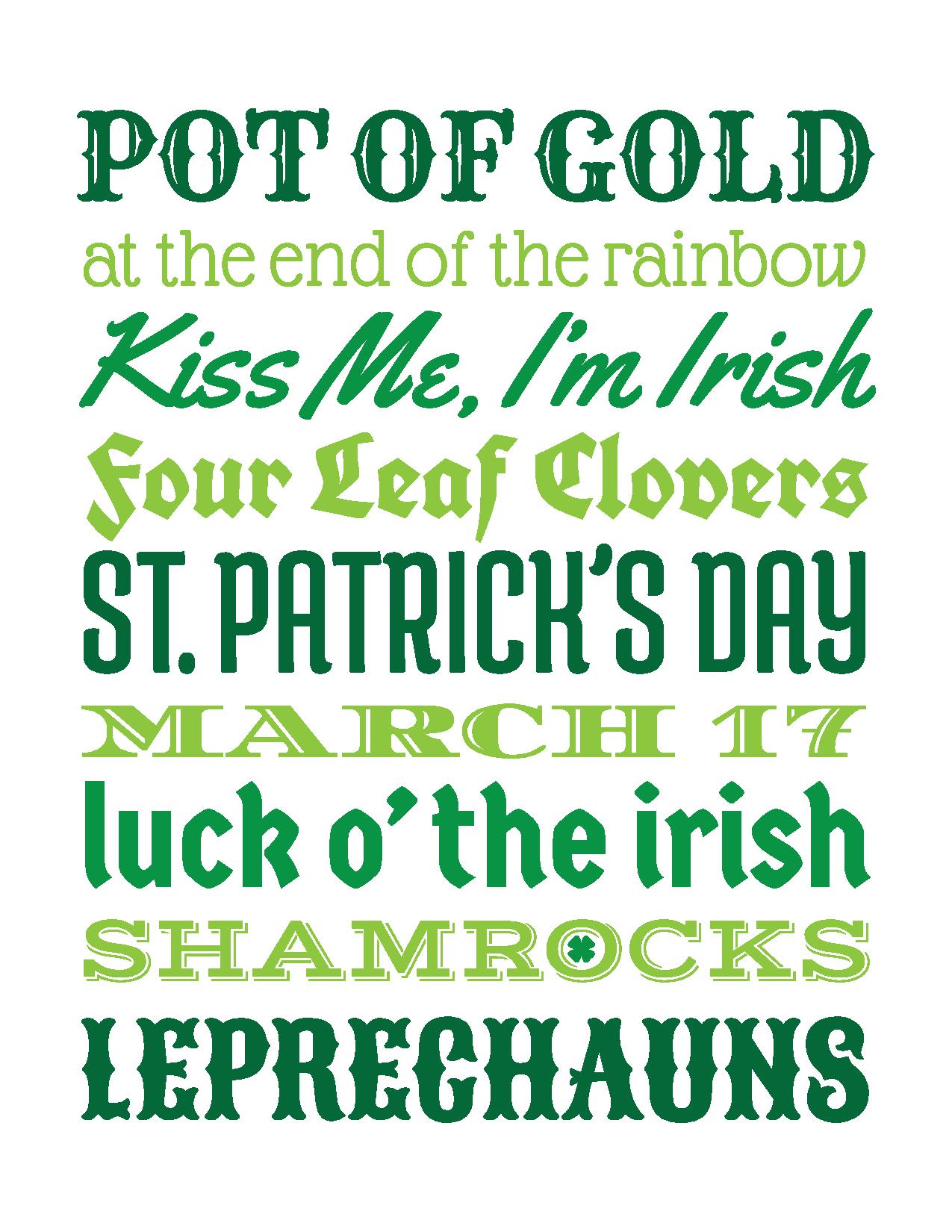 Your artsy friends will be green with envy when they see your home decorated with this wonderful St. Patrick's Day typography art! It's a little more "adult" and less cartoonish than leprechaun and shamrock decor. (And certainly minus the beer!) Perfect for pairing with photos with the kids or your friends while out on the town, this St. Patrick's Day subway art goes with a little bit of everything.
Easter Subway Art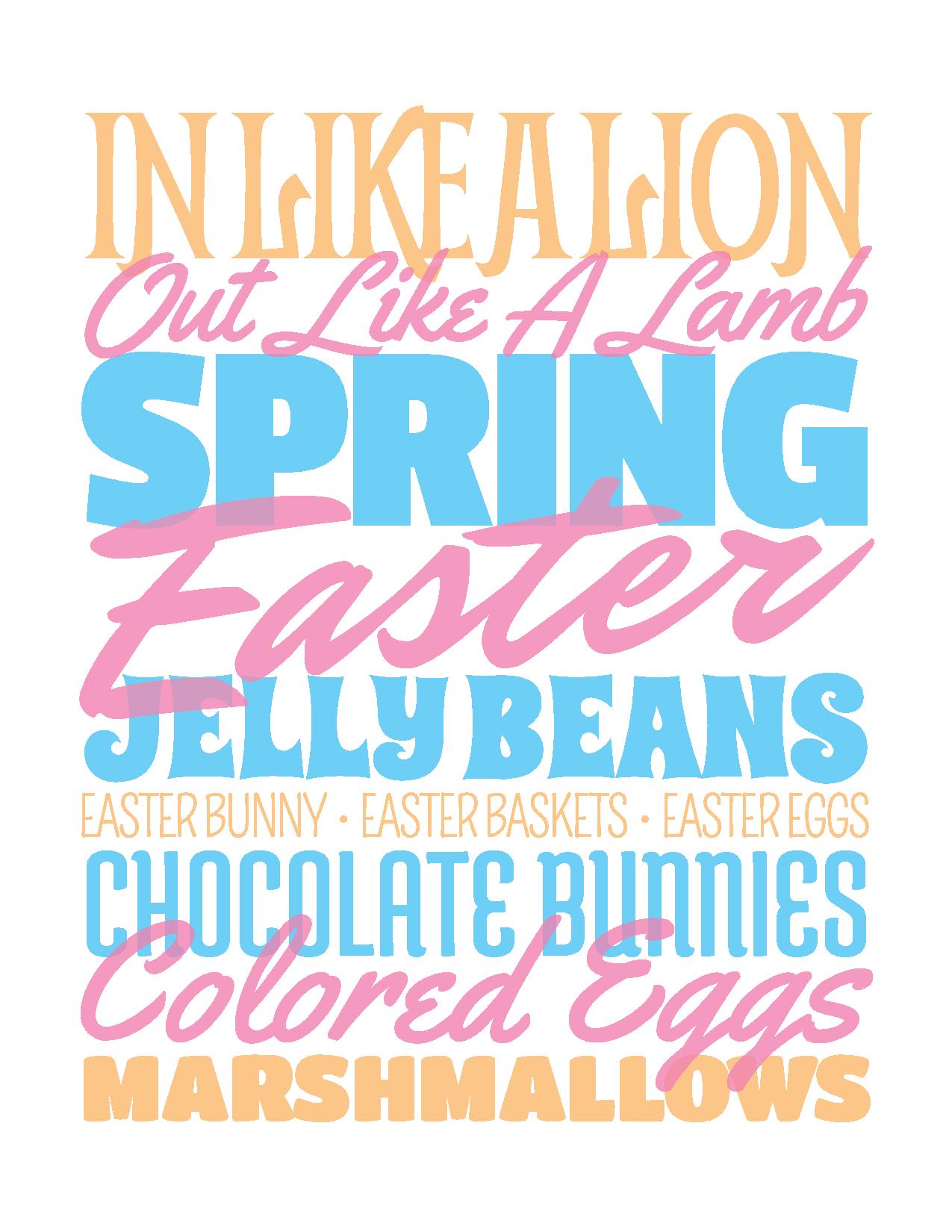 Spring is here, and with it, Easter! Everyone gets excited to use all of their favorite pastel colors for the holiday. (It reminds us of a lot of our favorite Easter candies!) You'll love this Easter text art paired in a white or pastel frame, whether you still have kids young enough for the Easter bunny or not.
Independence Day Subway Art
Bring out the popsicles, hot dogs and sparklers! Decorate everything in red, white and blue! We love to get patriotic on Independence Day, and so should your home. (If only you could take the fun of 4th of July cookouts with you everywhere you go!)
Halloween Subway Art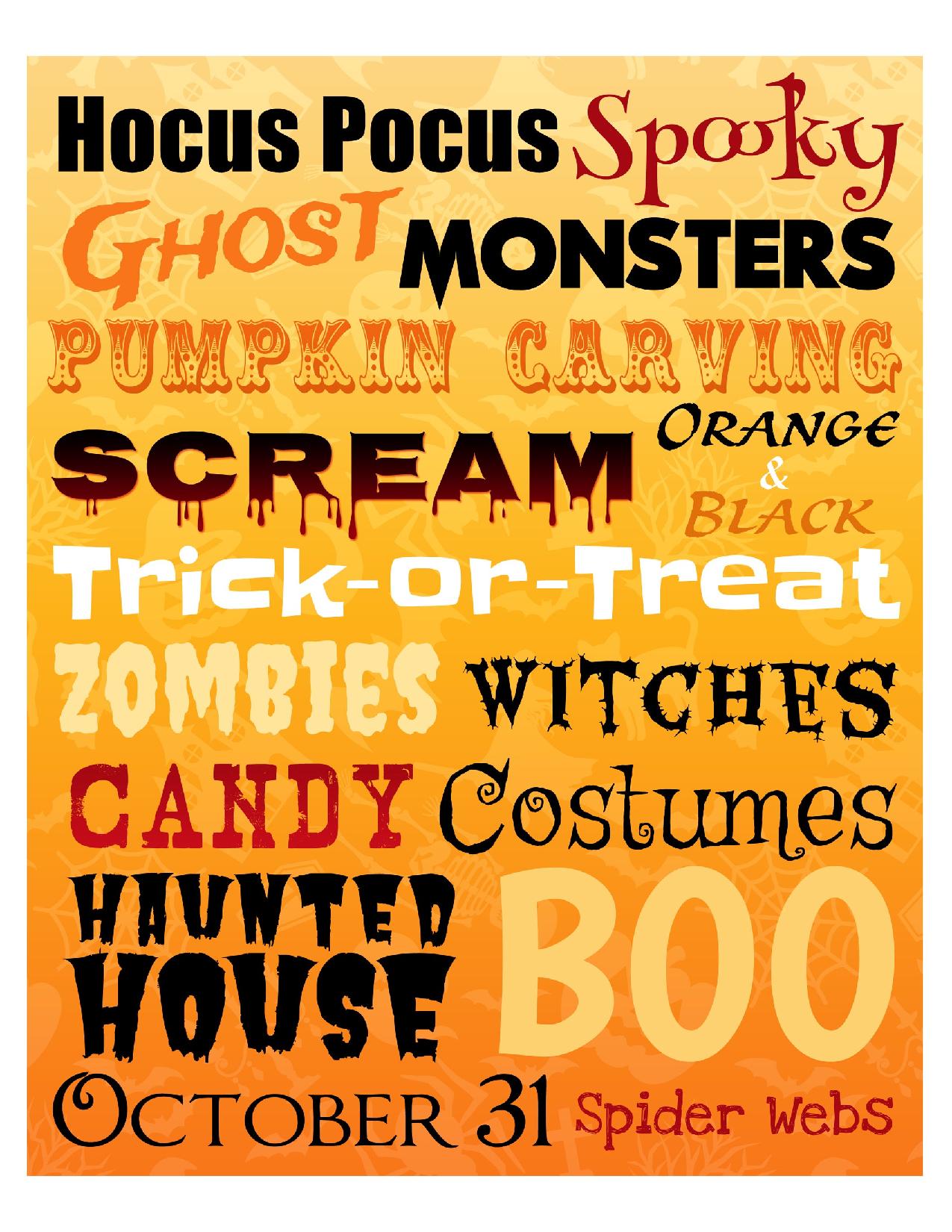 It's spooky season! (Also our favorite time of year, but we're allowed to be biased, right?) Orange and black have been the colors of Halloween for quite a while, so this Halloween typography art will feel right at home with your Halloween decor.
If you missed our Halloween Scrapbook printables post, you can check it out here. And, while you're visiting don't forget to check out our great selection of Holiday costumes for the whole family!