[Updated*] We had such a great response to our Halloween Scrapbooking Printables, that we decided to create a set of Holiday Subway Art printables. This set includes subway art for Thanksgiving, Christmas, New Year's, Valentine's Day, St. Patrick's Day, Easter, Independence Day and Halloween. These printables are great for an easy, DIY decor project. All you have to do is click on the printable you like, print it off on an 8.5x11 piece of card stock, trim the edges and place in an 8x10 frame! It's as simple as that, and you can enjoy sprucing up your tables, mantle or even bedrooms with Holiday decor!
Thanksgiving: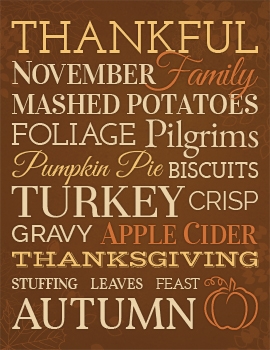 Christmas: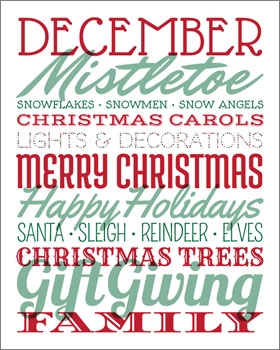 New Year's: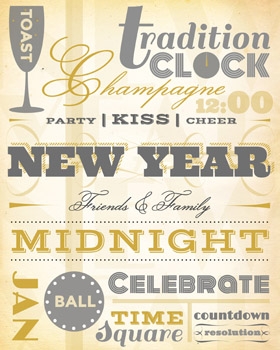 Valentine's Day: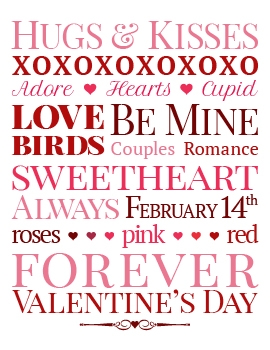 St. Patrick's Day:
Easter: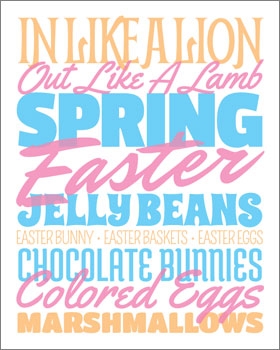 Independence Day: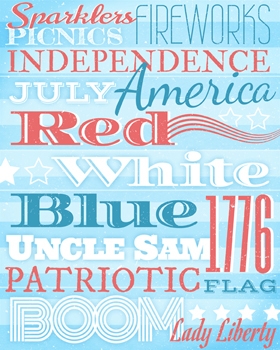 Halloween: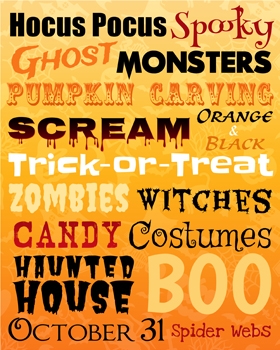 If you missed our Halloween Scrapbook printables post, you can check it out here. And, while you're visiting don't forget to check out our great selection of Holiday costumes for the whole family!
*Updated 1/22/2013 to include a St. Patrick's Day printable.