If you love Halloween as much as we do, and you love to be crafty, then we have a treat for you! We've created some awesome Halloween themed printables for scrapbooking or making Halloween cards and party invitations. And, what's better yet is that they're FREE to download! All you need is Adobe PDF Reader, some white 8.5x11 card stock paper and a color printer. Then, just download our scrapbook printables, and get crafting!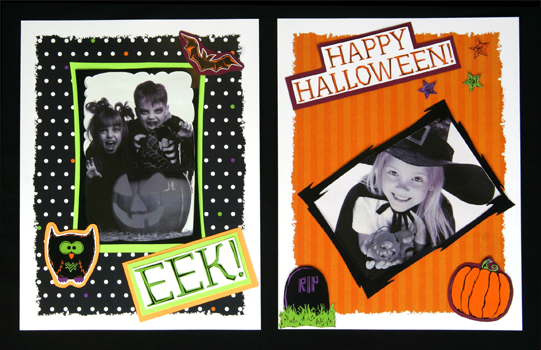 Just click on the image below for any of the backgrounds, frames or embellishments that you're interested in using for your Halloween scrapbooking project and a PDF of the pattern will download. You can print directly from the PDF onto any weight card stock with your color printer. It's that simple!
Orange Stripe Background (8.5x11):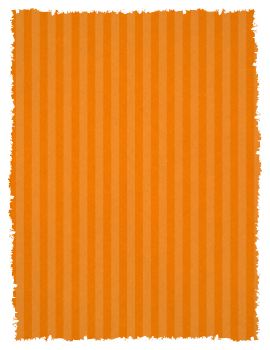 Black and Colored Polka Dots Background (8.5x11):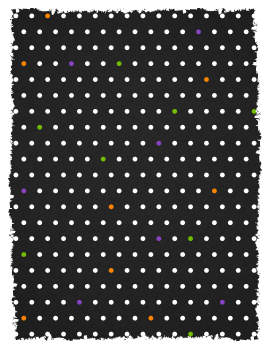 Purple Spider Web Background (12x12):
*Please note: this background prints on three 8.5x11 sheets, and can be pieced together to create a 12x12 background.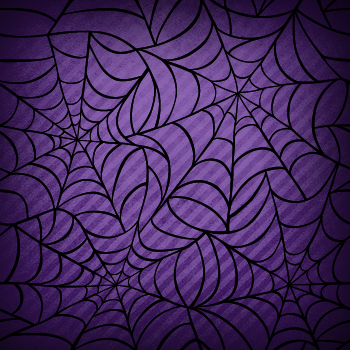 Spooky Cut-Out Photo Frames (fits 4x6 photo):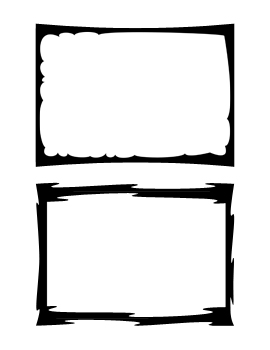 Halloween Themed Scrapbooking Embellishments: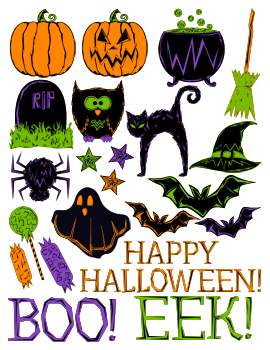 Need ideas for your scrapbook pages? Here are some page examples we put together that you can reference while creating your own pages. We created the first page by using the orange stripe background, the jagged edge photo frames and embellishments including: Happy Halloween wording, stars, a gravestone and a pumpkin. The second page was created using the black and colored polka dot background bubble style photo frame. The Halloween embellishments used were the EEK! wording, an owl and a bat.
Page example one: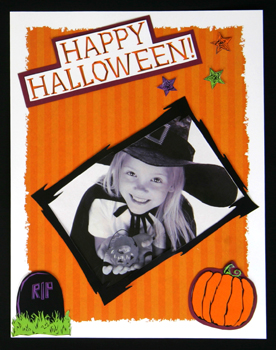 Page example two: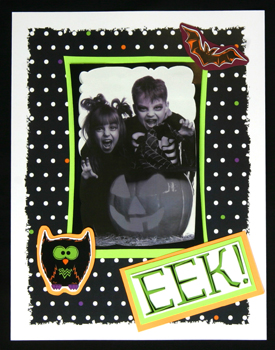 These Halloween printables were designed by Kate Lemke.