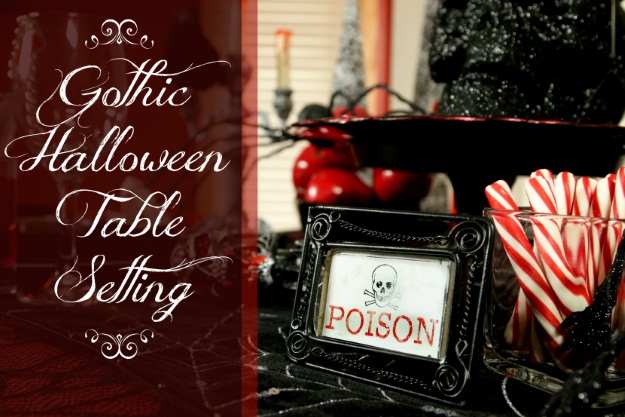 Orange and black are great, but sometimes you want something a little spicier for a Halloween decor theme! Red, silver, and black, offer just the right amount of "different," while still instantly providing a spooky tone for any Halloween get-together. Throw in some crows and bats and spiders (-- oh, my!) And you will have the perfect, classic, elegent, gothic tablescape. Let the photo inspiration begin!
How to Create a Gothic Halloween Table Setting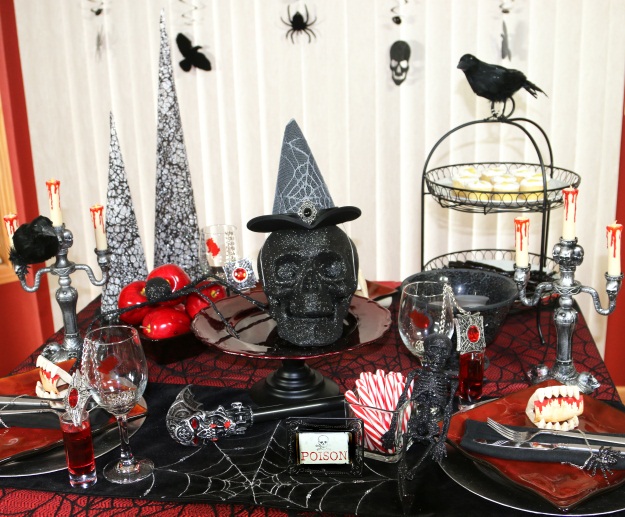 Step 1. Cover the Table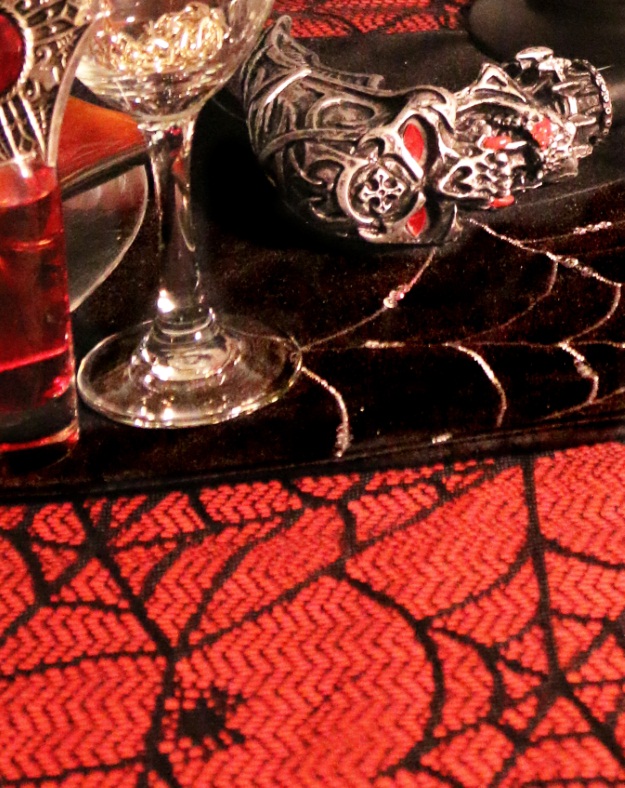 Table Runner with Silver Webs - Shop Sheer Black Web Table Cloth - Shop Vampire Cane - Shop
Start with a red table linen (fabric or plastic both work well), then cover it with the Black Spider Web Table Cloth. This allows the red to show through underneath, and sets a rich base for the scene.

For the next layer, place the silver spiderweb table runner along the center of the table. The velvety texture contrasts nicely with the sheer lace of the Spiderweb Cloth.
Step 2. Create Some Height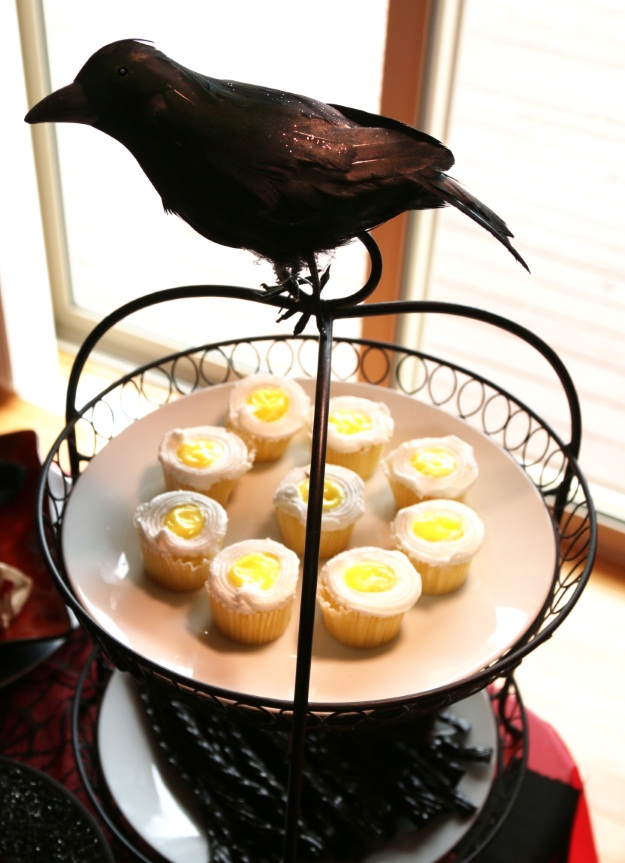 Glitter Crow Prop - Shop
Using Crystal Cones and a tiered plate stand, we created several varying heights. We also topped the plate stand with a Glittered Crow, which gave us a few extra inches and added "visual volume." The dense crow body balances out the negative spaces created by the stand.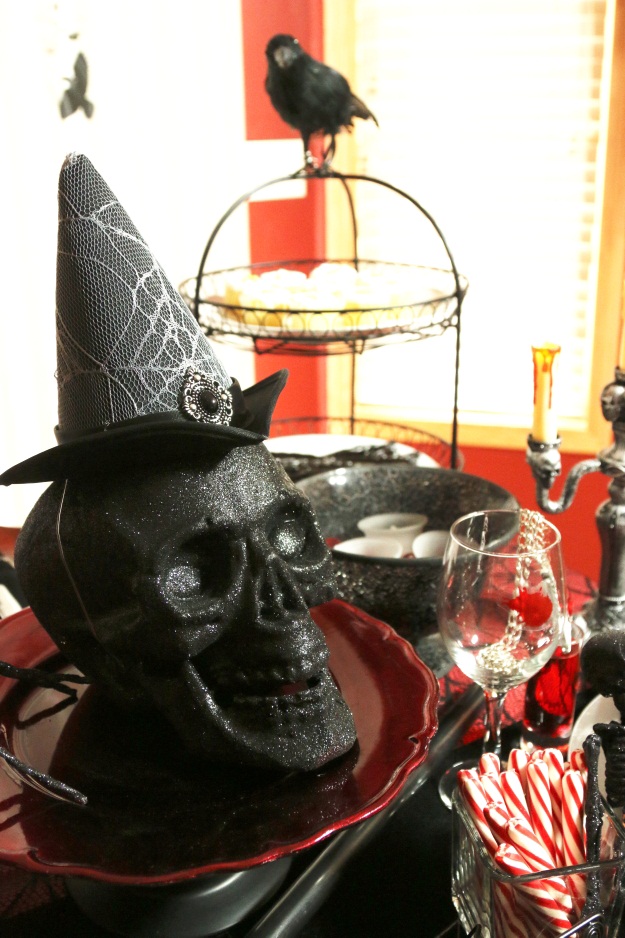 Glitter Skull - Shop Witch's Party Hat - Shop LED Tea Lights - Shop
For the centerpiece we used a black cake stand with a solid red serving platter on top. By topping that with a glitter skull (which we dressed up in a silky witch's hat), we were able to mirror the shapes of the cones, giving our table a more cohesive look. These props also added some visual texture with glitter and lace.
Step 3. Create Some Depth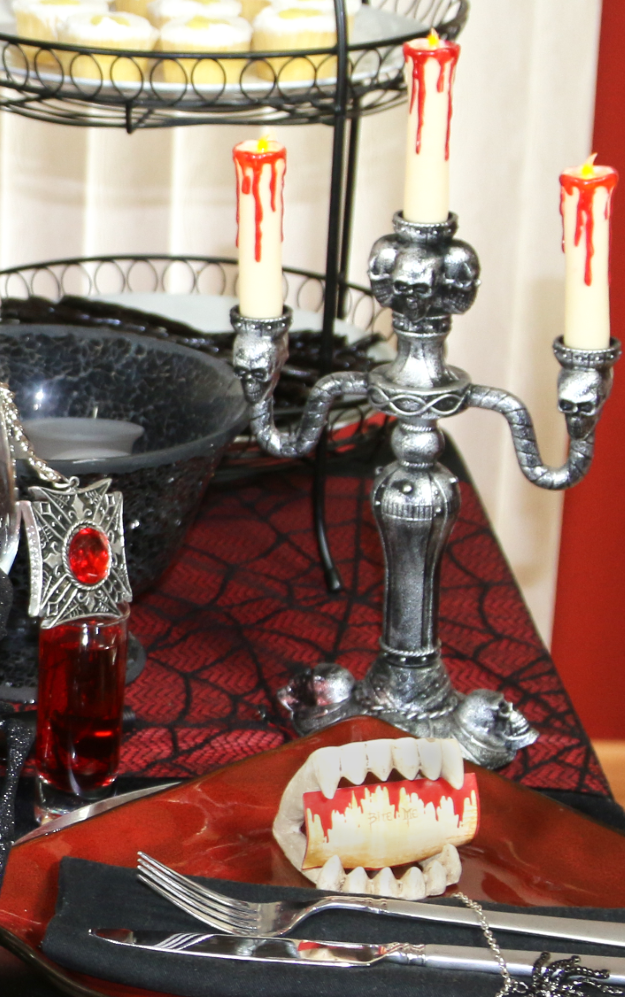 Skull Candelabra with LED Blood Candles - Shop
These gothic candelabras are the perfect height, color, and shape, to build visual depth for a gothic tablescape. By placing one on each side of the table we maintained symmetry and added a glowy ambiance to the whole scene.
We wanted to break things up a big, so we used square dinner plates to contrast all of the round elements of the tablescape.
Step 4. Arrange the Place Settings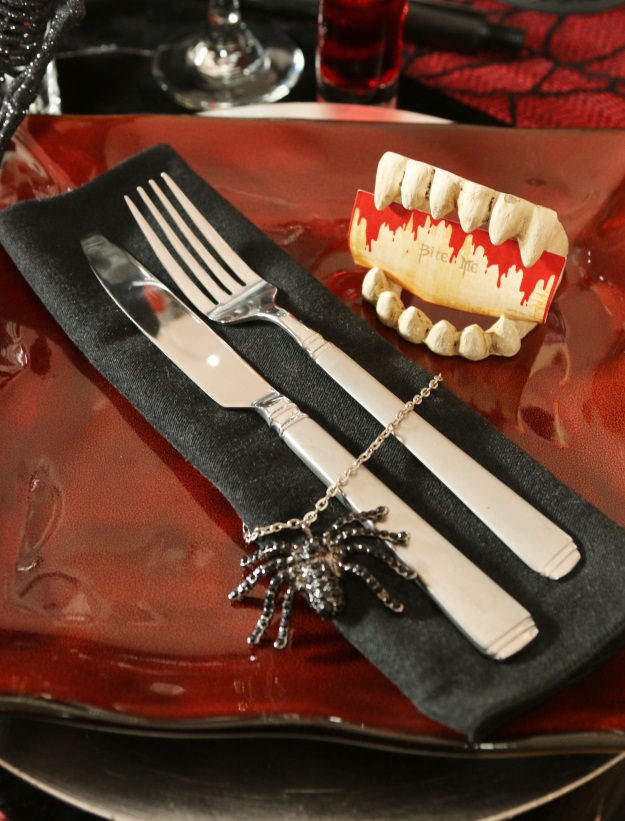 Vampire Fangs Place Card Holder - Shop Rhinestone Spider Necklace - Shop
Simple silverware and black napkins can easily be dressed up with a rhinestone spider necklace party favor and a fang-tastic place card holder!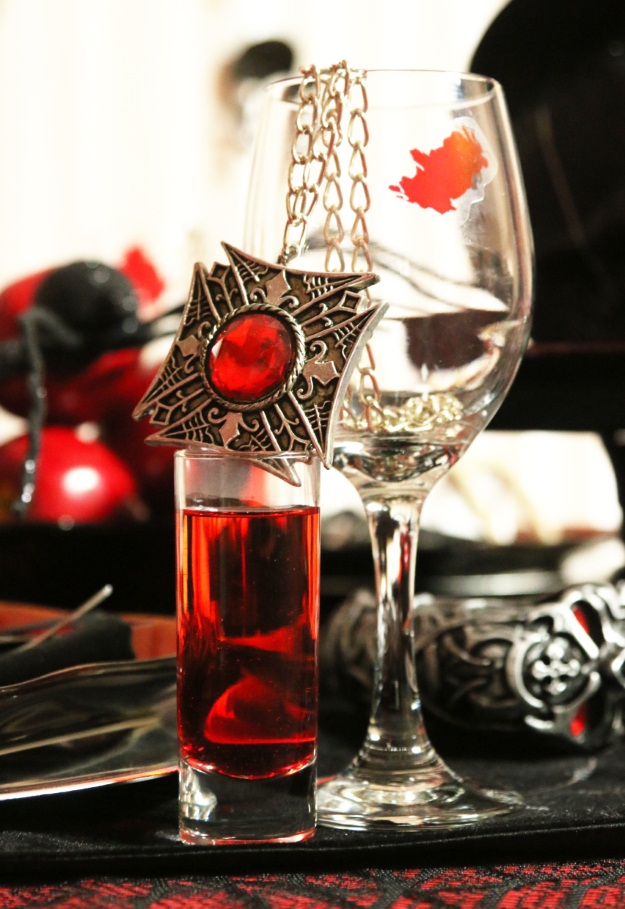 Silver plate chargers break up all the dark tones and bring out the silver details in the runner, the webbing on the witch's hat, and our silver Halloween accesories.
Step 5. Complete the Details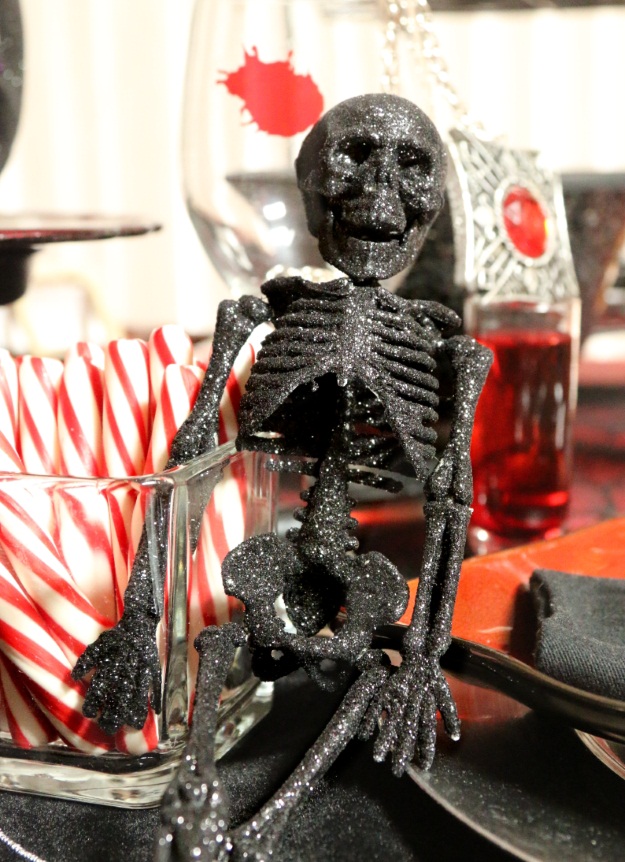 12 inch Glitter Skeleton - Shop
Add some whimsy with fun details like this small glitter skeleton. His smile let's us know that he's ready for a good time!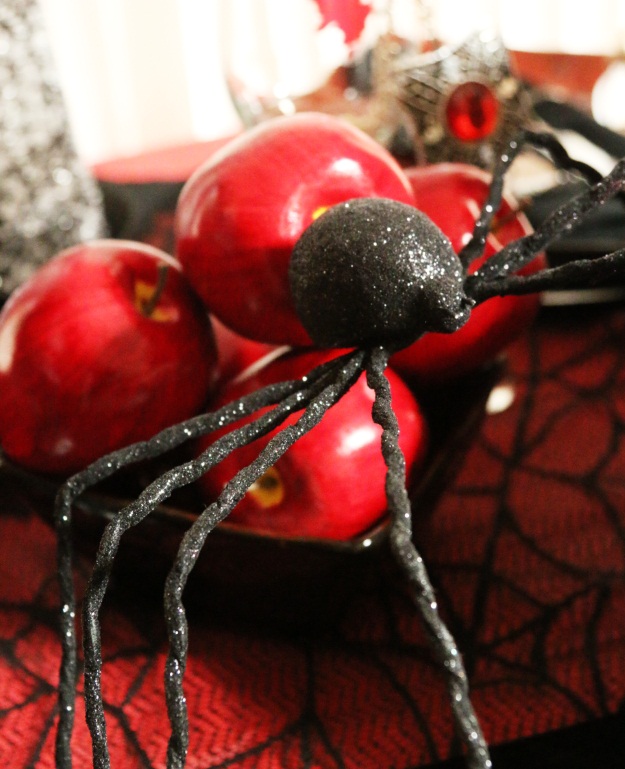 Glitter Spider - Shop
Other simple touches like dark bowls filled with bright candies or finger foods will add to the visual balance, and ground the scene by adding some interactive, functional elements.
Speaking of functional elements, how about a tasty shot? Here is a recipe for Blood Red Cake Shots:
Blood Red Cake Shots are a delicious drink, and of course, they fit in perfectly with our gothic theme!