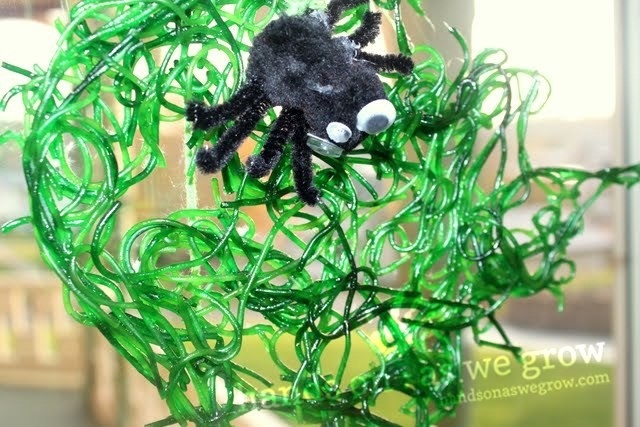 If you haven't started prepping for Halloween 2013 yet, it's about time you get started! Why you ask? Yesterday was halfway to Halloween, which means the countdown to Halloween has begun! That's right, only six months for you to do justice to your costume selection, decorations and party treats. That should be enough time, right? Not if you're trolling for ideas on Pinterest! We've found tons of awesome and not so awesome Pinterest Halloween ideas on the application most popular for DIYers. Here's a list of some of our favorites for what not to do, or what we're calling the 10 worst DIY Halloween ideas on Pinterest.
Food:
Jack 'O Lantern Cheeseburgers:
These Jack 'O Lantern cheeseburgers are super adorable and an awesome themed food item in theory. But, if you've ever had a cheeseburger, especially one that's hot off the grill, you know that the cheese gets melty in a hurry. And, we're assuming that melted faces won't look as pretty as the ones in the picture.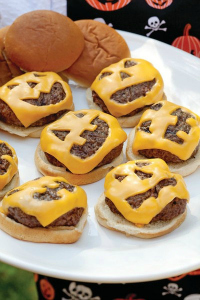 (Source)
Decorations:
Milk Jug Creatures:
This DIY project looks like it was created as a way to turn trash into treasure. Which is great, until the smell of old milk makes your cat or dog attracted to your decorations. And, c'mon, who really wants to line their beautiful hardwood stairs with old milk jugs that look like they're ready for the trash? Not us.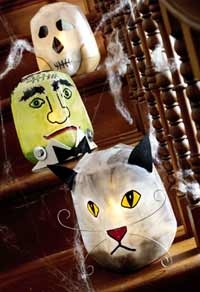 (Source)
Spaghetti Spider Webs:
At first we weren't sure if this was supposed to be a food idea or a decoration idea, which was probably the first reason why it ended up on the list. Well, let's just say that's not the only reason why this is on the list. There's no need to explain the horrors of having food that's dyed green turn moldy.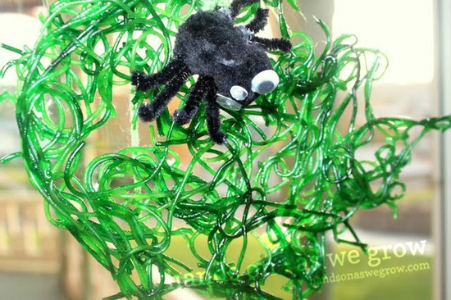 (Source)
Tangled Web Decoration:
If you've been on Pinterest longer than five seconds, you've probably seen some version of this craft. To create this beauty you blow up a balloon, wrap it in plastic wrap, tie tons of string around it, Mod Podge it, let dry, pop the balloon and pull out the plastic wrap. Great! If you can follow ALL of those steps and somehow manage to keep the final decoration from deflating, you've successfully done what NO ONE on Pinterest can do and you should probably get tested for being a genius.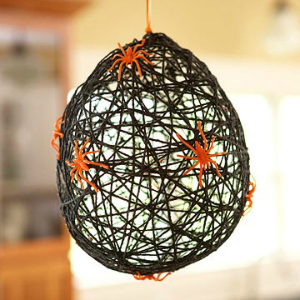 (Source)
Mini Ghost Decorations:
When your list of supplies includes a tampon and googly eyes, you should just move onto another craft. But, you can't stop looking at the picture, can you?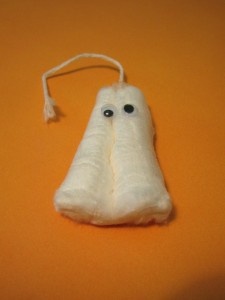 (Source)
Glow in the Dark Yard Ghosts:
Now, we haven't seen these in person and have yet to try them out, but this picture is anything but ghost-like. They look like you've created a couple gown forms for your next set of Renaissance costumes and forgot them out in the yard. However, we'd be happy for one of our readers to prove us wrong with some impressive night shots with these babies glowing in the dark and scaring neighborhood children.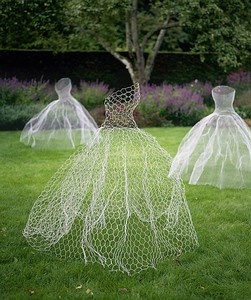 (Source)
Costumes:
DIY Female Hulk Hogan Costume:
This Hulk Hogan cosplay is actually quite impressive! Oh, wait, that's a girl, and we're thinking that's her actual hair. Why? Just, why?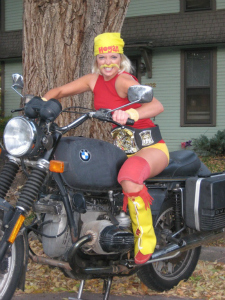 (Source)
DIY Taco Bell Burrito Costume:
We have a few questions for the creator of this DIY wonder. One, why did you want to be a Taco Bell burrito for Halloween? Two, were those clean or used wrappers? And, finally, we just want to know if while making this costume you felt the urge to dumpster dive for supplies in the Taco Bell parking lot?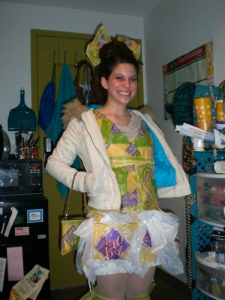 (Source)
DIY Ham Costume:
If you have to write the name of your costume on your costume, just so people know what you are… you should probably rethink the costume.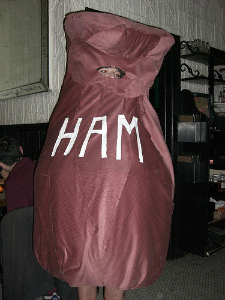 (Source)
DIY Alcohol and Cigarettes Costumes:
A bottle of whiskey and a pack of cigarettes for a father and child combo costume. What did the mother go as? Our guess is probably something to do with Breaking Bad's meth lab.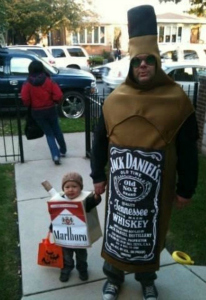 (Source)
What do you think? Have you seen any on Pinterest that are worse than these DIY Halloween ideas? Let us know in the comments section below!