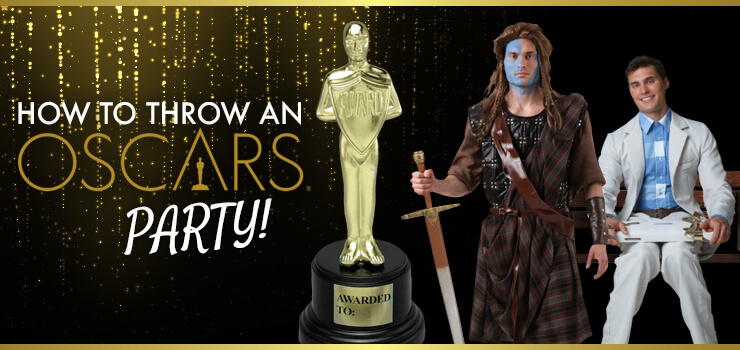 Yes, it's that time of year again! Why, it seemed like just yesterday that everyone was sitting at the edge of their seats, wondering if The Revenant would walk home with all of the awards, or if Mad Max: Fury Road could race to the finish line, getting an underdog win. Now, with the new list of nominees we can all only ponder who will reign victorious. There can be only one! (Why wasn't The Highlander nominated this year?) Of course, a big award celebration like the Oscars is a great way for you to throw a party, so we've put together some tips for throwing a successful party for the Academy Awards. These party ideas should help you get your party plans in gear for the ceremonious occasion.
Twas the night before the Oscars, when all through the party
Not a creature was stirring, not even Tom Hardy;
The movie posters were hung by the red carpet with care,
In hopes that the golden prize soon would be there;
The children were nestled all snug in their beds,
While visions of Judy Hopps danced in their heads.
Movie Costumes to Wear
This year marks the 89th Academy Awards, which means there are 89 years' worth of winners from the last century. That's a lot of great characters, compelling stories, and, of course, renowned outfits. Parties are always more fun with costumes, so why not make your Oscar party a themed dress-up bash? The lengthy history of the Academy Awards means that there are plenty of great award-winning characters to dress like. There are also a whole list of potential winners for this year to choose from; just look at some of these great costumes based on great films:
2017 Oscar Nominees
Jackie Costume - Shop Newt Scamander - Shop Captain Kirk Costume
Harley Quinn Costume - Shop Doctor Strange Costume - Shop Jyn Erso Costume
This year has quite a few great nominees, so let's start with some of the potential winners this year. Shoot for the stars! Here's a full list of the nominees this year. Moana and Zootopia are both competing for best animated film. Natalie Portman's performance from Jackie is another one to watch. Fantastic Beasts and Where to Find Them is on the list for best costume design nominee, and Star Trek Beyond and Suicide Squad are both battling it out for makeup and hairstyling awards. Doctor Strange and Rogue One: A Star Wars Story are both up for a visual effects award. That means you have plenty of options to choose from for this year! Here are just some of our great costumes based on this year's nominees.
Lawrence of Arabia – Best Picture Winner 1963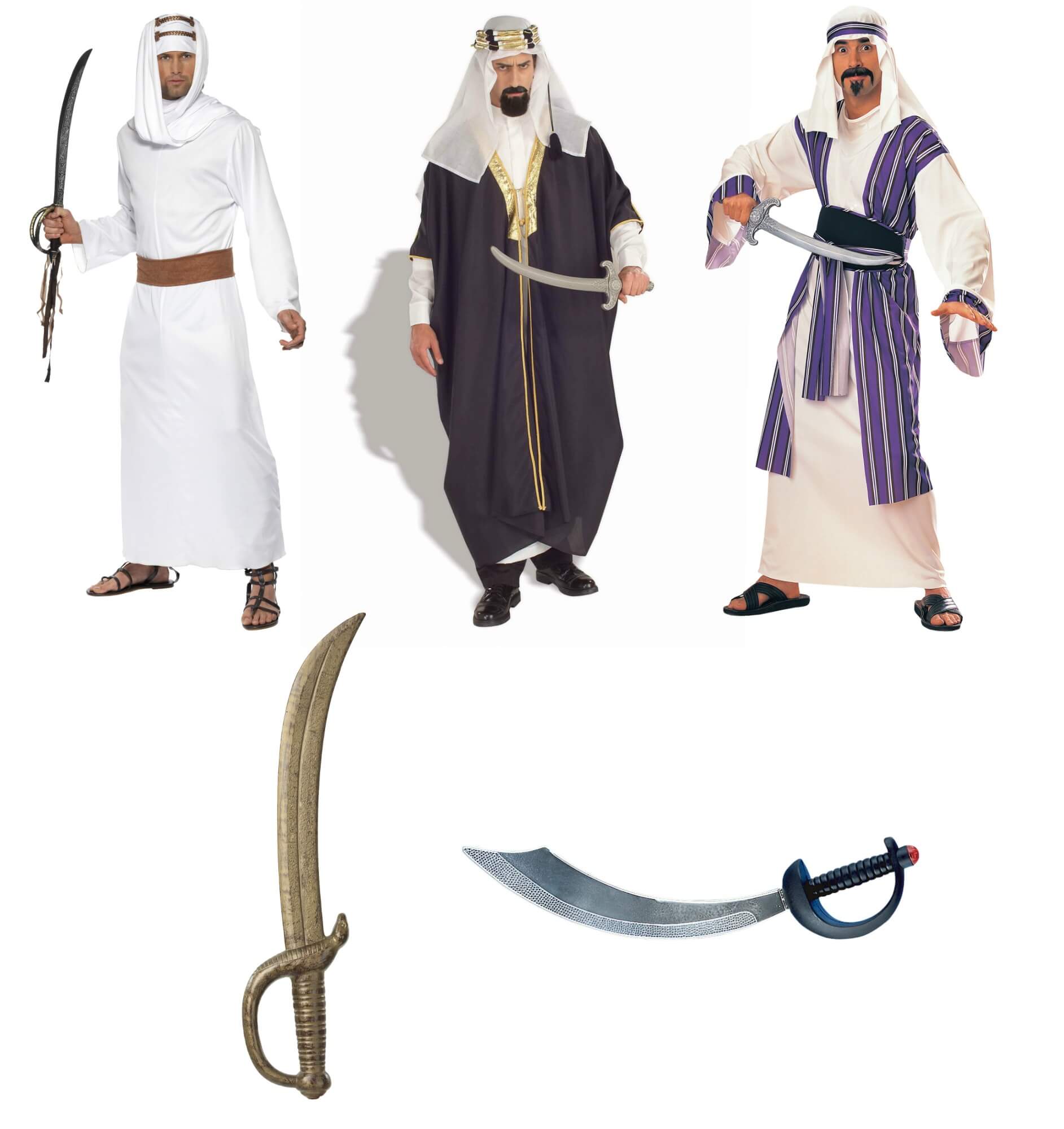 Arabian Sheik Costume - Shop Arabian Chieftain Costume - Shop Desert Prince Costume - Shop
Golden Cutlass - Shop Cutlass - Shop

Based on the life of T.E. Lawrence, Lawrence of Arabia stands as one of the most intelligent and breathtaking movies ever made. The movie took home seven awards, a feat that few movies have ever topped. Creating the look of Peter O'Toole's Lawrence is fairly easy with our Sheik costume.
Rocky – Best Picture Winner 1976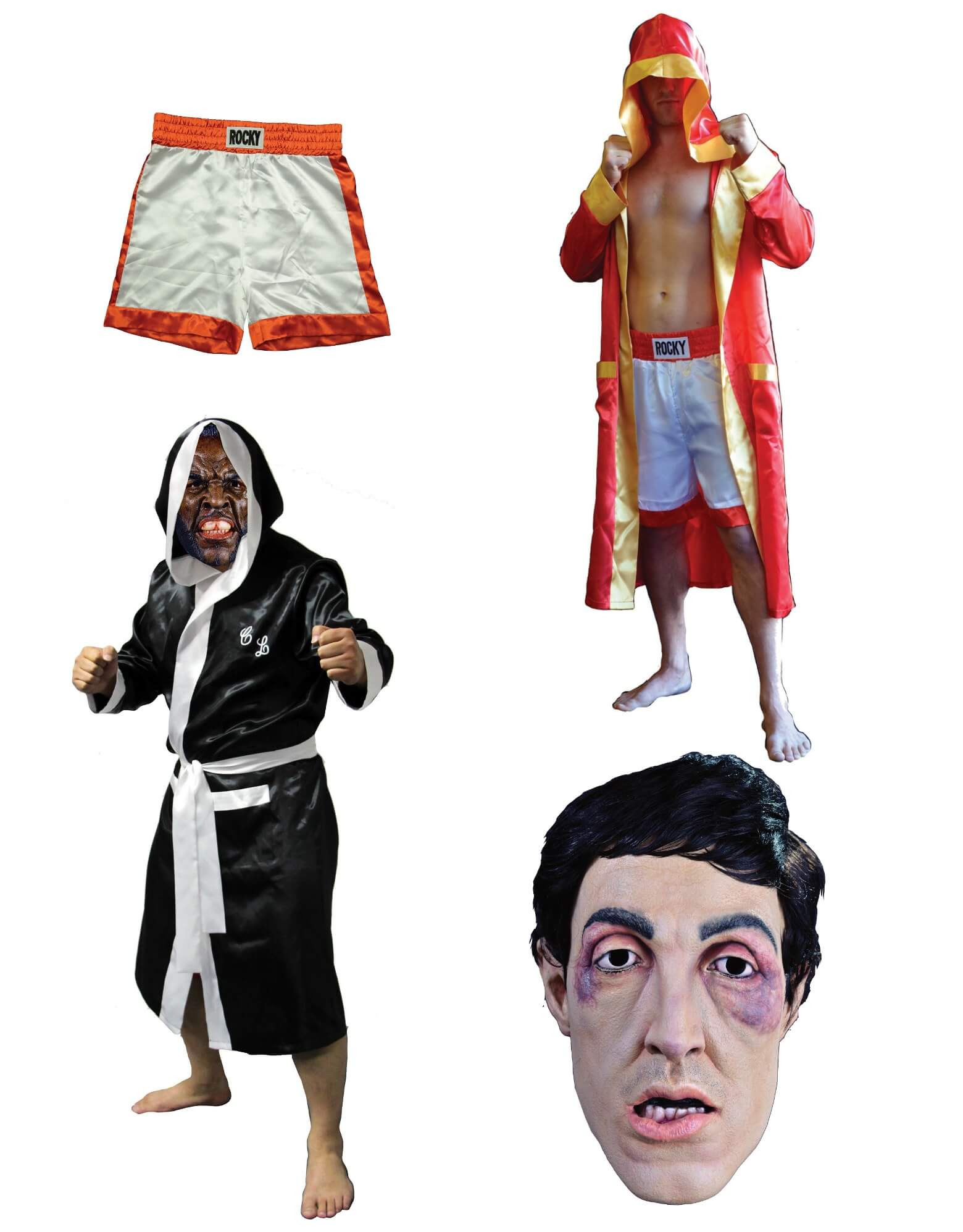 Rocky Balboa Boxers - Shop Rocky Balboa Robe - Shop
Clubber Lang Robe - Shop Rocky Balboa Mask - Shop

The true underdog story! Rocky Balboa showed the world that even a no-good "bum" could rise to the rank of champion. It only took home three awards, but sparked a multi-film franchise that has stood the test of time. If you want to look like Sylvester Stallone's portrayal of the most famous boxer, then all you need is our Rocky robe and shorts. And, of course, a perfect Italian accent.
Forrest Gump – Best Picture Winner 1995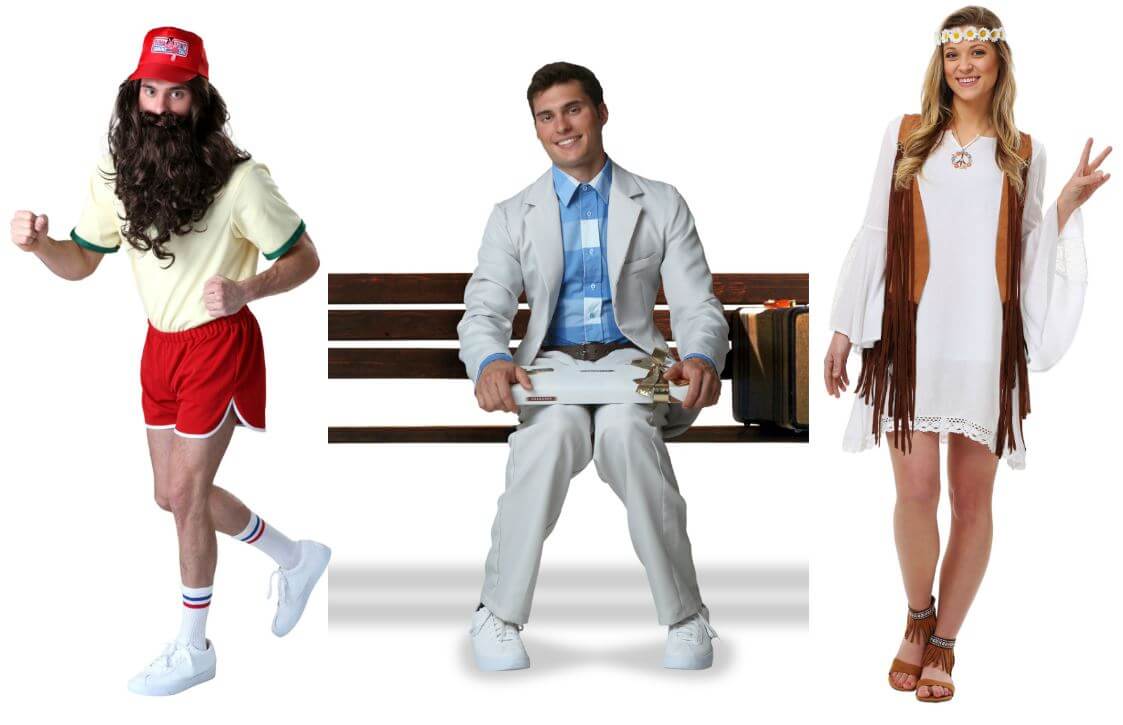 Forrest Gump Runner Costume - Shop Forrest Gump Costume - Shop
Jenny Costume - Shop

Everyone knows that life is like a box of chocolates, and that's all thanks to Forrest Gump, the lovable character played by Tom Hanks. The film was nominated for 13 awards, including best actor in a leading role, which Tom won. For your Oscar party, you can dress like classic Forrest, our favorite, Running Forrest, or Jenny's flower girl outfit.
Braveheart – Best Picture Winner 1996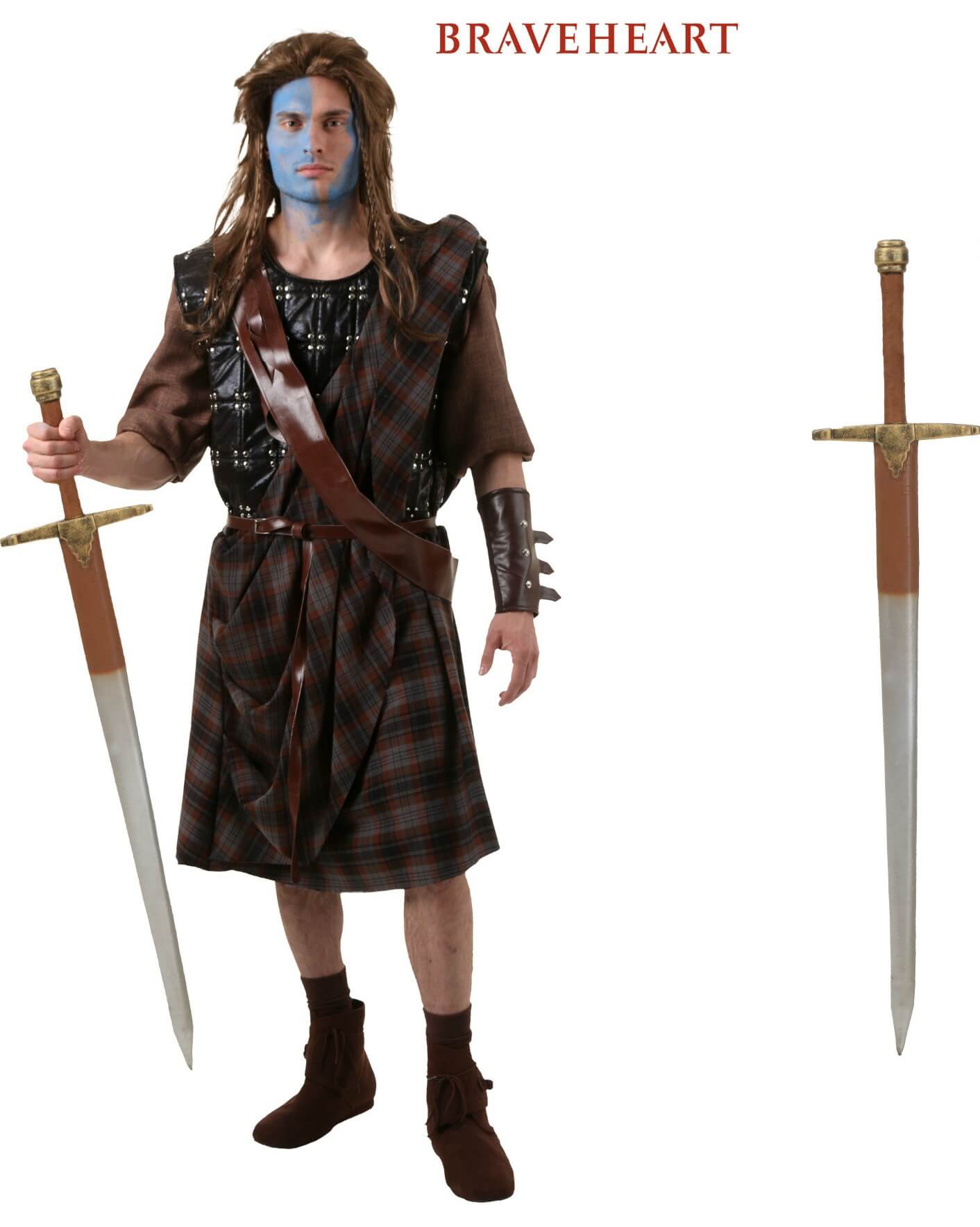 William Wallace Costume - Shop William Wallace Sword - Shop
You may take his life, but you may never take his freeedddoom! Mel Gibson directed and starred in this stirring drama about the Scottish hero, William Wallace. This Braveheart costume is for those who aren't shy about wearing a kilt!
Gladiator – Best Picture Winner 2001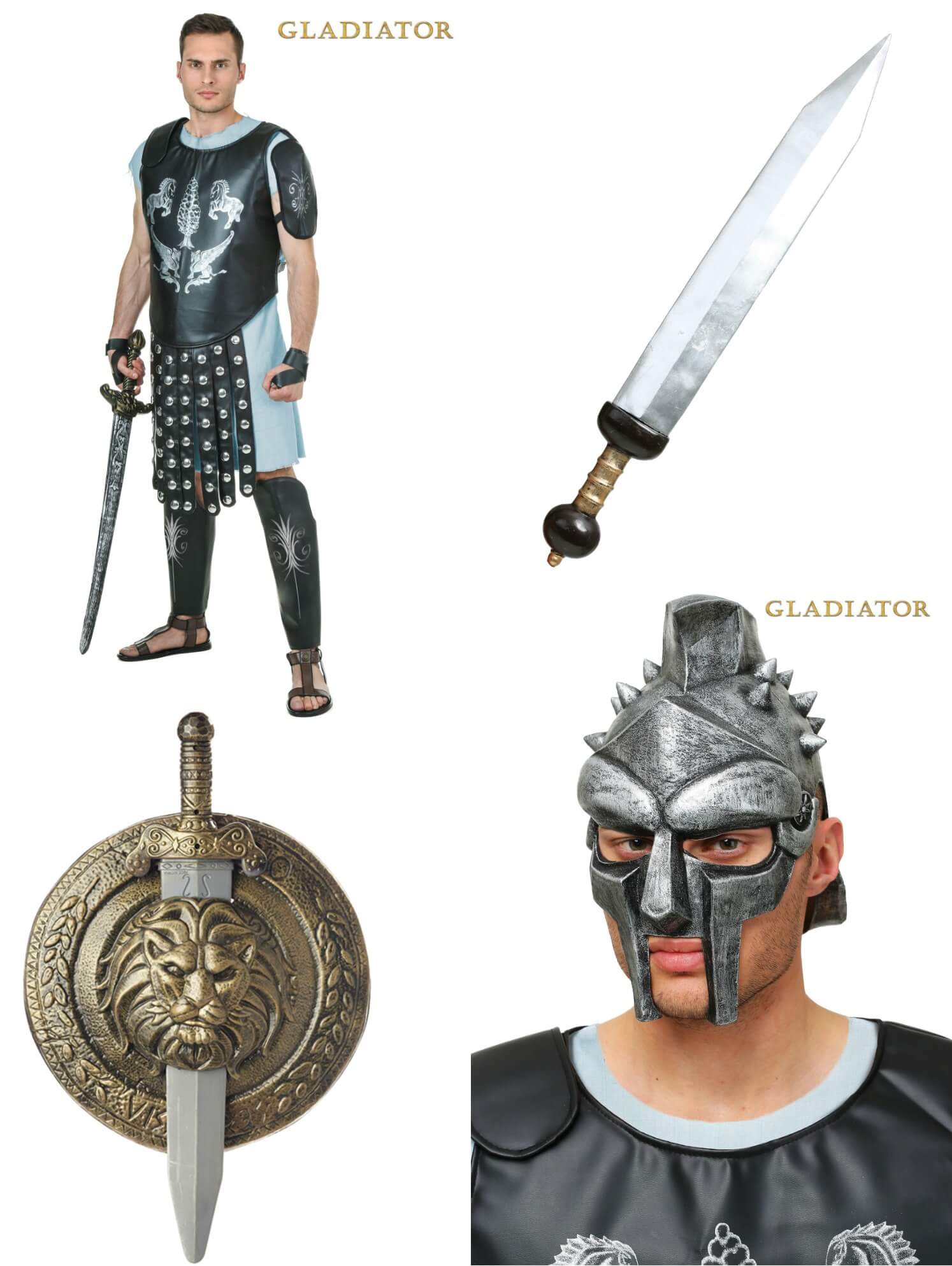 Gladiator Maximus Costume - Shop Roman Gladius - Shop
Gladiator Combat Shield and Sword - Shop Gladiator Mask - Shop

The Academy Awards seems to love historical dramas! Of course, it's kind of hard not to get immediately sucked into the movie, Gladiator. Filled with sword fights, revenge, romance, and political backstabbing, this movie captures all the tragedy of Roman society in a highly entertaining fashion.
Chicago – Best Picture 2002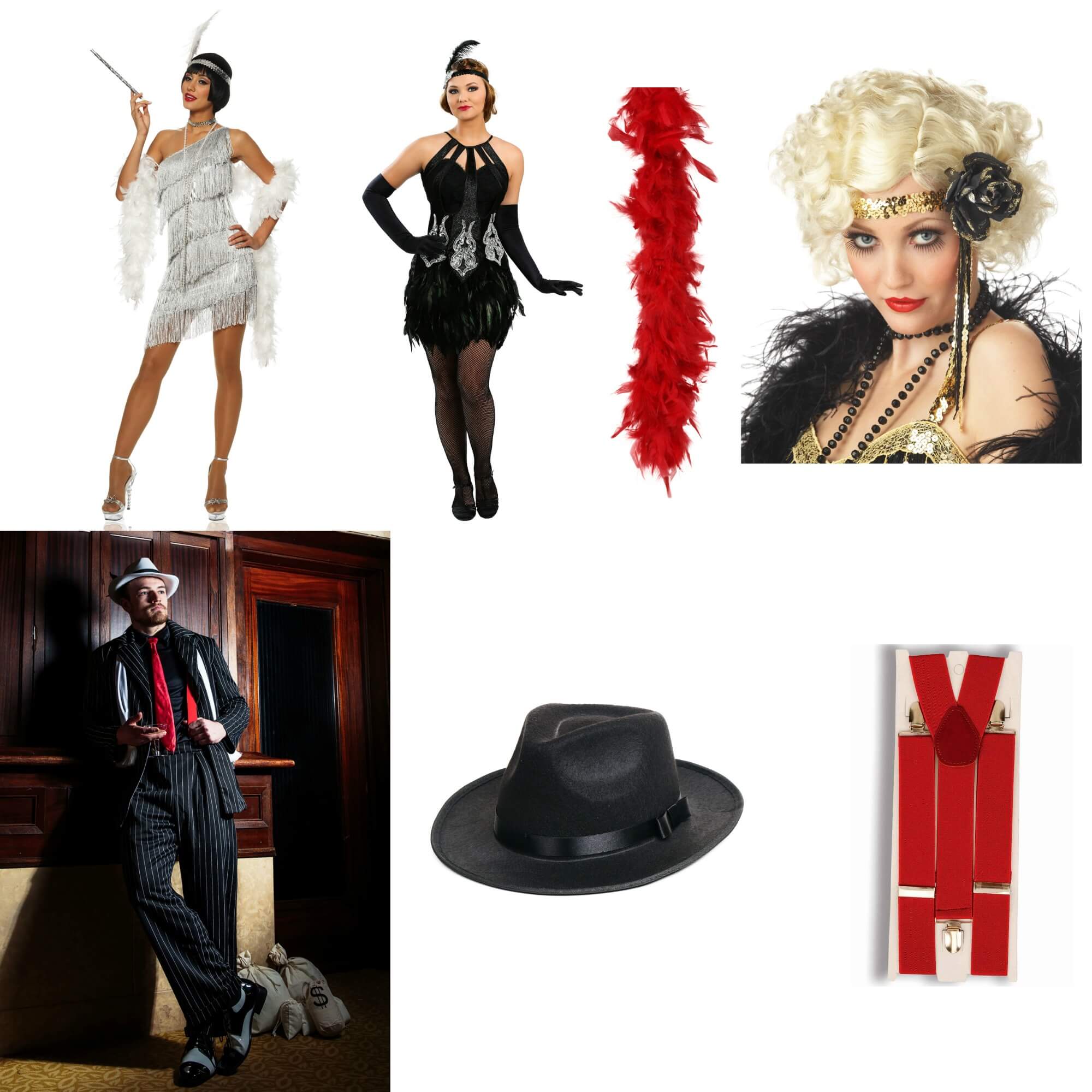 Dazzling Silver Flapper Dress - Shop Showgirl Costume - Shop Blonde Jazz Wig - Shop Red Feather Boa - Shop
Men's Mob Boss Costume - Shop Black Fedora Hat - Shop Red Suspenders - Shop

Chicago delivers in every aspect, so it's no surprise that it took the 2002 award for Best Picture. It perfectly captured the flavor of the roaring 20's and gave us the show-stopping character of Roxie Hart. You can create your own version of Roxie Hart with our flapper costumes and wigs.
Lord of the Rings: Return of the King – Best Picture 2004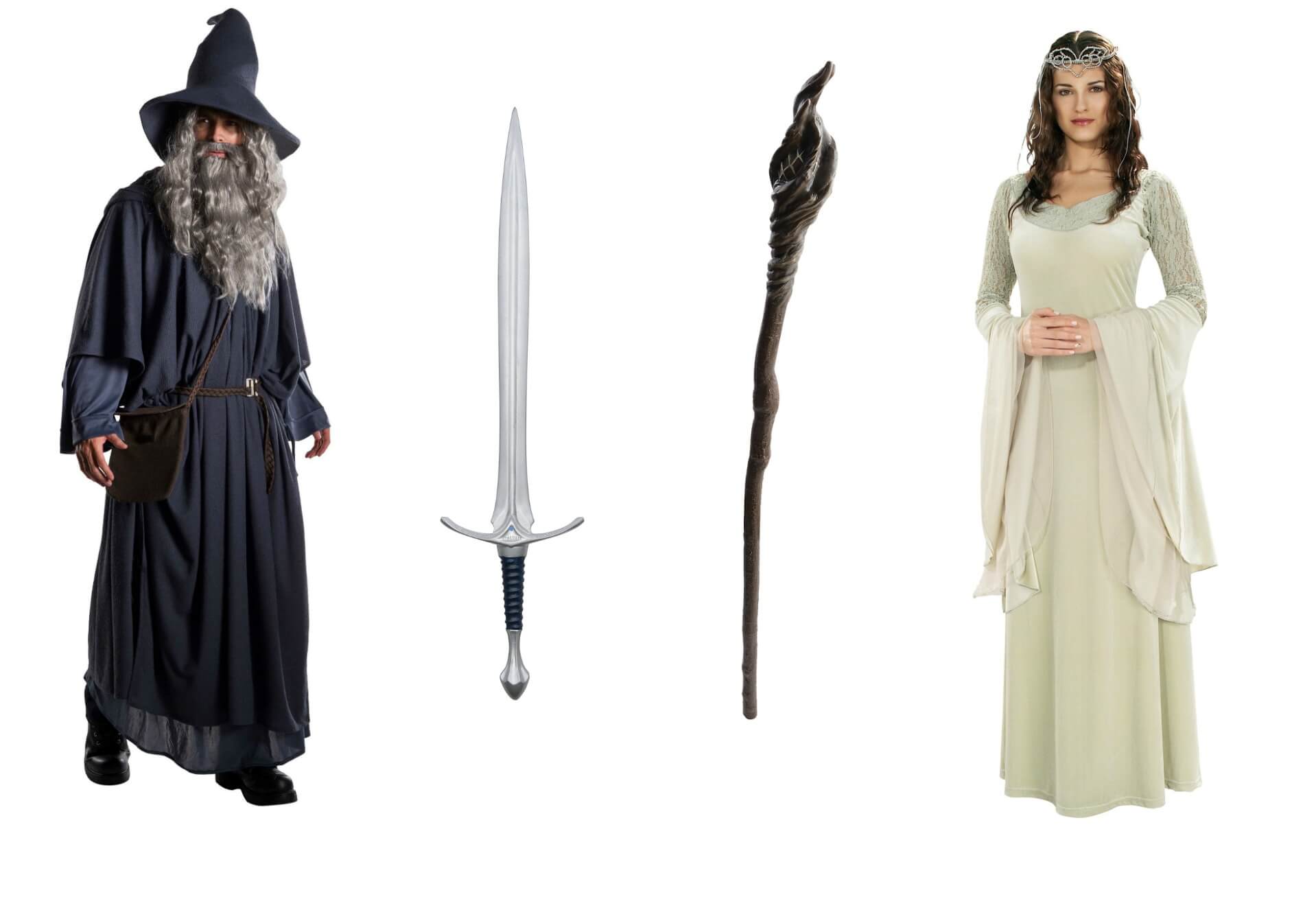 Premium Gandalf Costume - Shop Glamdring Sword - Shop Gandalf Staff - Shop Arwen Costume - Shop

Proof that Lord of the Rings isn't just for nerds and Led Zeppelin, the Academy Awards granted Peter Jackson with the Best Picture award in 2004. He breathed cinematic life into the pages of J.R.R. Tolkien's epic series and these Lord of the Rings costumes should breathe life into your look for the party.
Oscar Party Awards Ideas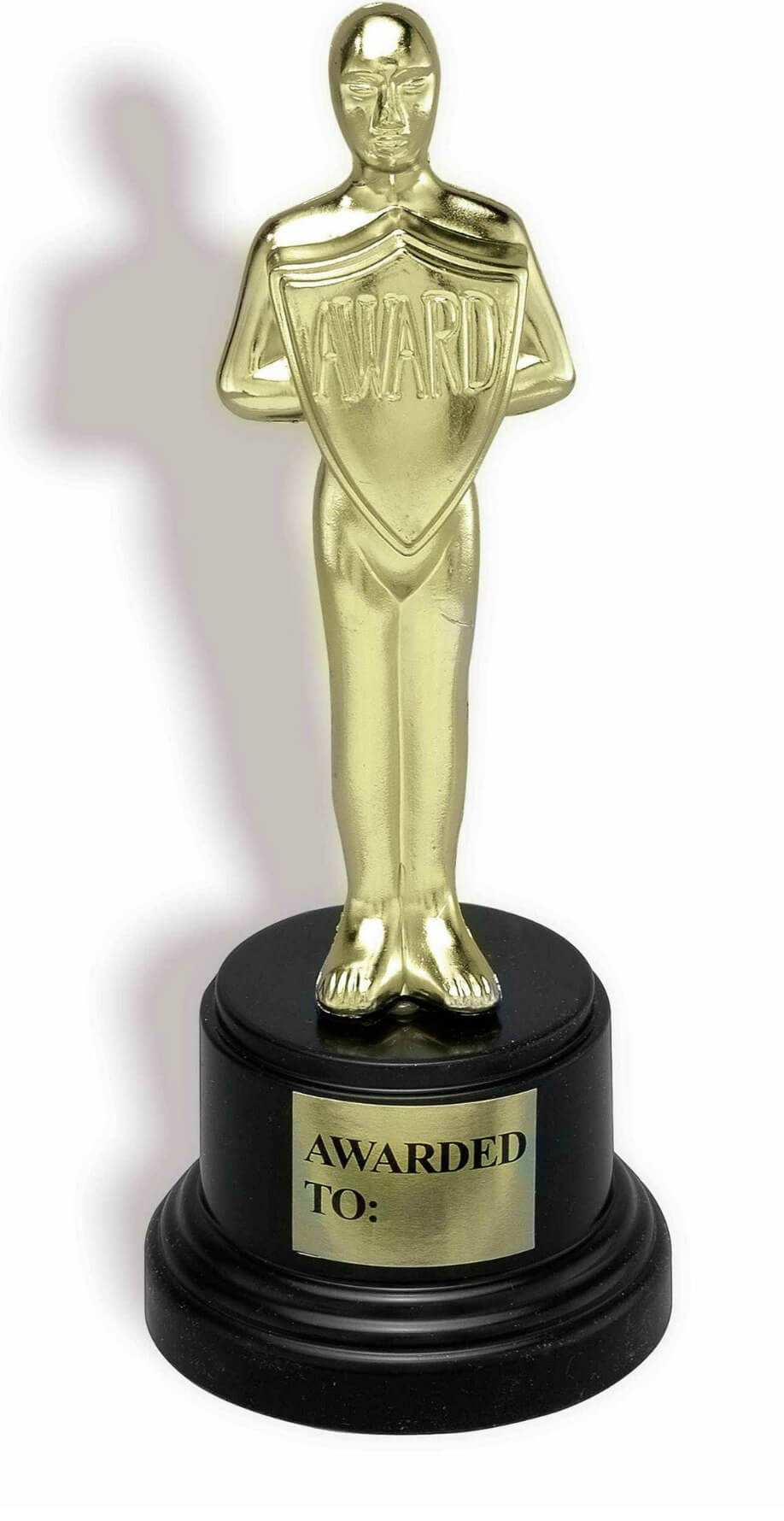 Award Trophy - Shop

Well, the actors and directors will be walking home with a few awards, but so should the guests of your party! Before you invite your friends over, make a list of awards to give away to your friends. You can use some of our trophies, or create special awards of your own! Here's a list of potential prizes and honors to give during your Oscars party. Of course, you can always create your own awards for the event!
Best Dressed – Give this award to the person who went all-out with their costume.
Comedic Performance at the Party – Give this award to anyone who tells the best jokes, or provides the most comedic entertainment during the party.
Future Predictor – Give this award to the person who correctly guesses the most winners throughout the night.
Earliest Arrival – Give this to the person who decides to show up 30 minutes before the start time of the party. (There's always one of those guests that does that!)
Daring Popcorn Bowl – Give this to the person who makes the strangest combination from the popcorn bar… and finishes their concoction.
Oscar Party Snack Ideas
Popcorn Bar

[Source]

The glue that holds any great party together is the snacks! Have you ever been to a great party that didn't have great snacks? Yeah, didn't think so! Since the Academy Awards is truly a celebration of movies, the food should reflect that long tradition of a visit to a movie theater to check out the latest blockbuster. The premiere snack of choice for any visit to the theater has always been popcorn, but you're going to want to add a little pizazz to the classic movie treat. We have two words for you: popcorn bar! That's right; a popcorn bar is the perfect way to infuse that theater style into your party food. All you need are some simple items from this list:
Microwave Popcorn
M&M's
Reese's Pieces
Peanuts
Mini Marshmallows
Milk Duds
Gummi Bears
Any other movie candy that you can't live without!
Just pour your various ingredients in separate bowls with scoops. Give each party member a small bowl of their own and let them customize their own snack bowl! Who will choose the wackiest combo? Only time will tell!
Well, now that you have a few ideas, it's time to send the invitations and get that party started! What costume do you want to wear for the Oscars? Which movies do you think will take home the most Oscars and do you think that Highlander will make surprise appearance and steal all the awards? (That's what we're hoping for!) Check out our movie costumes, start popping that popcorn, and enjoy the show!