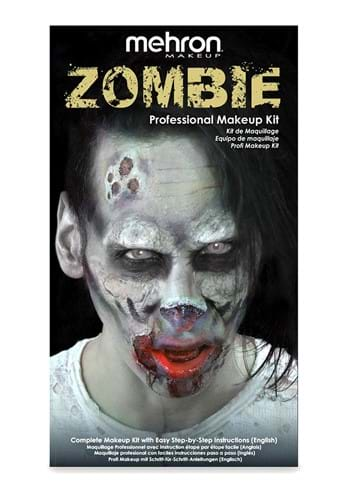 Green, Yellow, Red, Black, Brown, and Grey Base Makeup

Applicator Sponge

Colorset Powder

Powder Puff

3D Gel Effects

Tooth FX Tooth Decay
This professional makeup kit comes with everything you need to become a zombie! It includes step-by-step instructions, five color palette (green, yellow, red, black and brown), grey base makeup, applicator sponge, colorset powder, powder puff, 3D gel effects and tooth FX decay. Get a complete look with this authentic and creepy zombie makeup kit!
Zombie Makeup Kit
Product # MEKMPZ
There are no reviews for this item.
Be the first to write a review!