Zombie Costumes
How to Be A Zombie
Ideas, Tips and Tricks
The first trick to becoming a real zombie is being dead. Of course, as living people we think it's a lot more fun to remain alive, so we've come up with this quick guide to let you look and act like a zombie, while still keeping your life intact! From poses, to zombie phrases, we've gathered all the essentials you need to know to pull of your zombie costume.
How to Pose for Pictures in Your Zombie Costume
Undead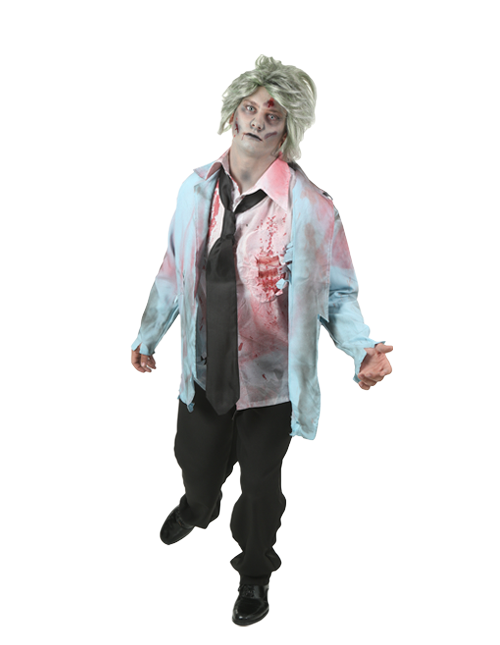 Hungry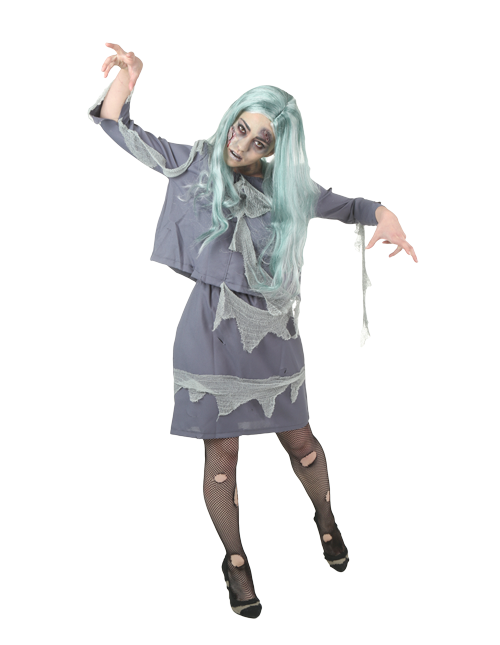 Awkward Angles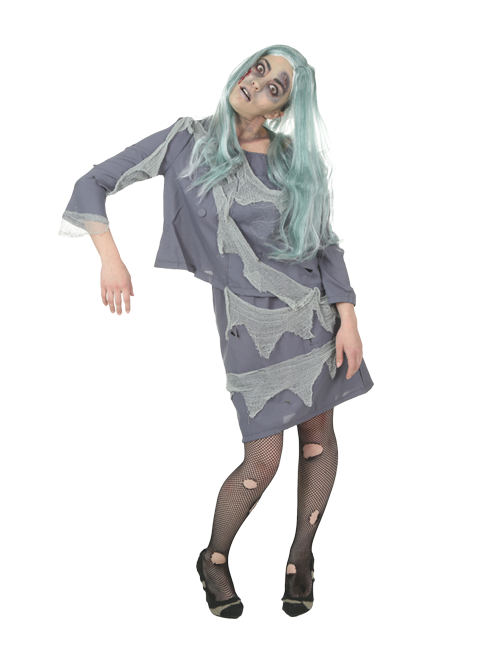 Arms Forward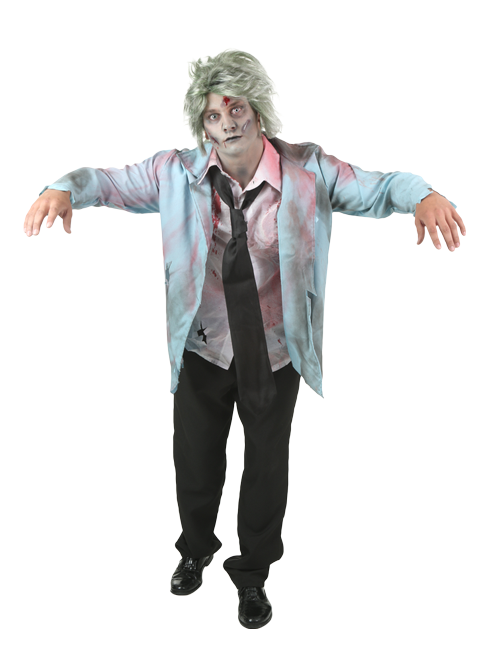 You've seen all the movies. Zombies are all about strange movements and stiff body parts. (Sort of think robot dancing meets sleepwalking). If you want to get the perfect leg-dragging look, just check out a few of our poses. Use one of these for your next snapshot and you're be ready to post that on your wall.
Couples Costumes to Pair with Your Zombie Costume
Zombie Couple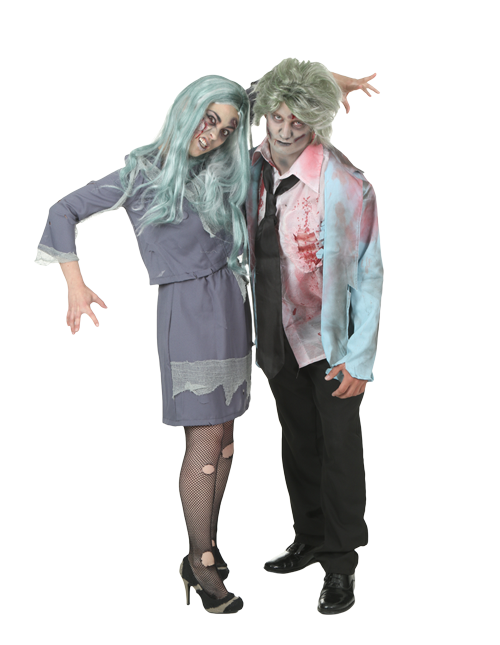 Zombie and Zombie Hunter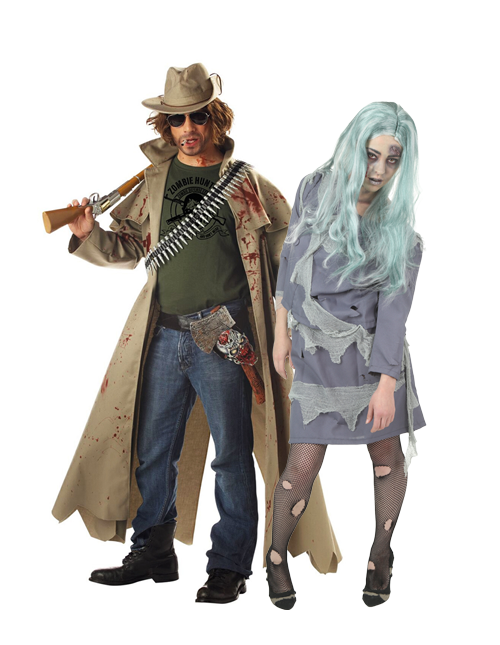 Zombies never go out alone. They're usually out in droves, or at least on a hot date! (Or maybe it's a cold date, since most zombies no longer have warm blood running through their veins). Either way, there are only two kinds of people who can really tolerate being around the undead: other undead, or zombie hunters. That's why those are both great choices for a couples look!
Womens Zombie Costume Makeup Application
Start with a white base using cream makeup across the whole face. Use tan eye shadows across the eyelids and below the eyes for a sunken look. Take some black shadow and line around the lashes for an even more dramatic look. You can use this brown shadow in the cheeks as well. White out the lips and add some more brown shadow there too. Use some red cream and tap on underneath the eyes, nose, and edge of the mouth. Then you can add stage blood right on top of these spots for added gruesomeness.