Double Holster and Gun Set
Product # FO50503
There are no reviews for this product yet.
Product Includes:
Two Toy Guns

Belt

Double Holster

Badge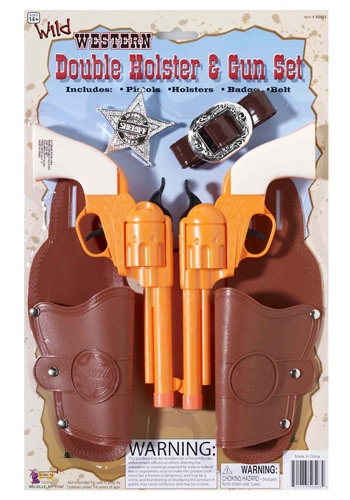 Product Description
You talking to me....Are you talking to me?! Well hombre show me what you got!!!! You can't be the law (or lawless) of the town without this Double Holster and Gun Set! All that left is your horse and trusty Native American companion.
Silver sheriff badge

Brown belt w/ a silver buckle

Two toy orange guns

Two brown holsters
Attention Customer
State laws prohibit the sale of toy guns within the states of New York and California. In compliance with this law we are unable to ship this item to these states.