Sexy Halloween Costumes
1 - 60 of 1,266
---
If you are in search of the newest sexy Halloween Costume ideas for 2015, HalloweenCostumes.com has them! Whether you're slim, average, or plus size we have sexy costumes for every body type. Our selection of costumes feature various styles ranging from super sexy sleek bodysuits that hug every curve to sexy empire waist costume dresses that are both comfortable and stylish.
Some of our hottest sexy costumes include our sexy ninja costumes and Princess Leia Slave. We also feature several versions of sexy and stylish looks for Little Red Riding Hood, along with sexy Disney princess costumes. For those who are looking for an extra touch of volume, many of our costumes are shown with petticoats.
Other popular themes include: babydoll dresses, such as for our Santa helper Christmas costumes, along with strapless costume dresses, many of which are seen with our sexy ladybug and bee costumes, and our sweetheart cut costumes in our Greek category. If you feel like being different this upcoming season and aren't afraid to show off your assets, our sexy halloween costumes are just for you! Don't forget to add our sexy fishnet stockings, thigh highs, and other hot accessories for an extra steamy night.

Sexy Costumes
Sexy Halloween Costumes for Women
Ideas, Tips & Tricks
Stop right there and put down that bedsheet ghost you've been rocking for years. Now is the time to flaunt your figure in a look that's a little more revealing than your everyday wardrobe. We're not talking about wearing lingerie and throwing an animal ear headband on top of your head. We'll help you coordinate an outfit that's oozing in sex appeal from head to toe. Most importantly, you'll feel a rush of confidence in all these sexy costumes. Plus you'll be fashion forward since all our costumes incorporate the latest trends. So fluff your hair one last time and strap up your stilettos, you're going to be the Halloween 'it' girl of the evening.
How to Be Confident in your Sexy Costume
Sexy Pirate Costume
Sexy Pirate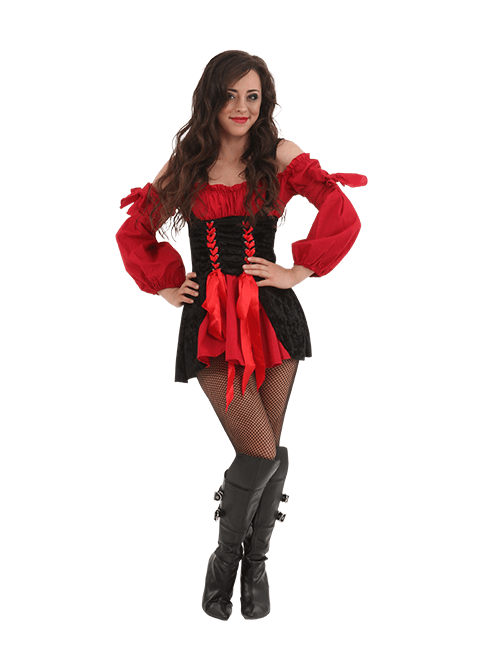 Add a Petticoat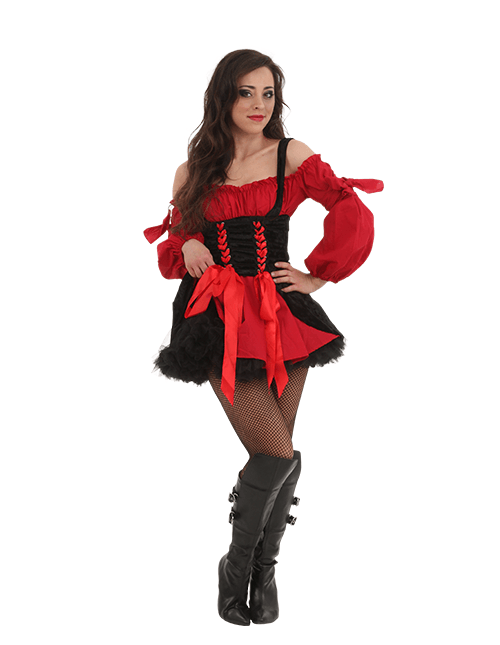 Wear Opaque Tights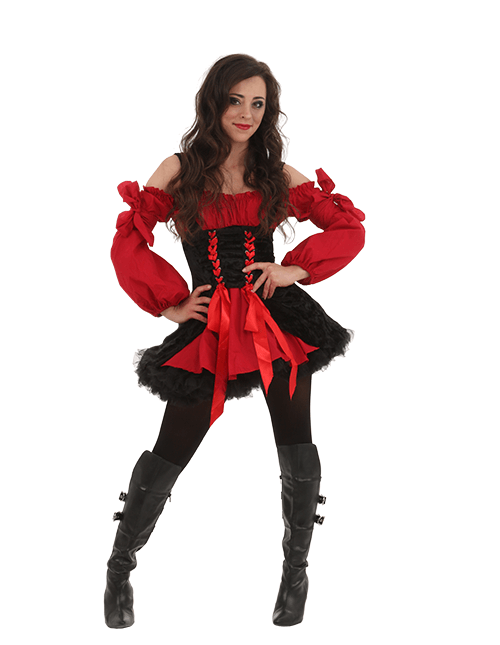 Long Sleeve Shirt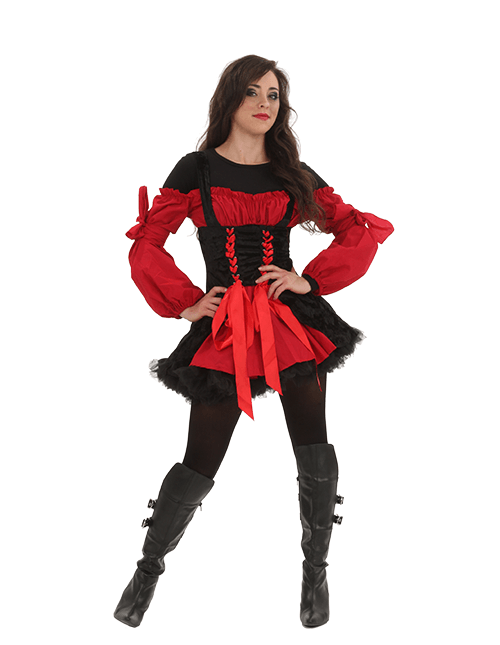 Smart girls know that sexiness and confidence go hand in hand. Lots of exposed skin doesn't always equal sexy. If you have to throw on a few more layers in order to feel your sexiest, then go for it girl! Adding a matching petticoat will give your skirt extra volume. This is important because the voluminous skirt will give you a nice hourglass figure. Plus, dancing is always more fun when you're in a tutu-esque skirt. If you prefer to keep your legs covered, then black opaque tights are the way to go. They'll elongate your legs and look cute with any type of shoe you plan to wear. Are you going to be outdoors while you're celebrating all the spooky festivities? If you're going to be outside, you don't want to be chilly. Goosebumps are never sexy! Wear a long sleeve shirt underneath your costume for extra coverage. Your shoulders and arms will stay nice and toasty while you're out helping the little ones collect candy or just mingling with your costumed crew.
How to Make Your Sexy Catsuit More Flattering
Stun in your Sexy Catsuit
Sexy Catsuit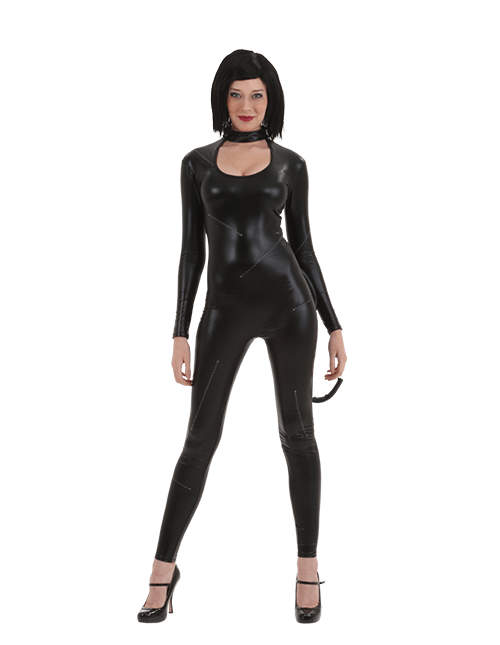 Add a Belt or Sash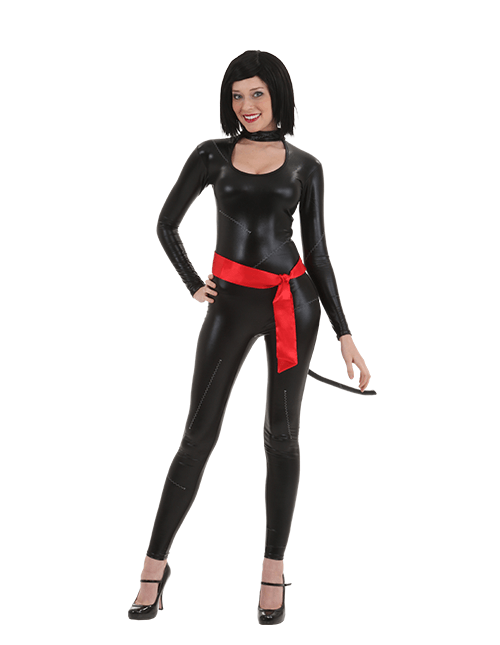 Wear Tall Boots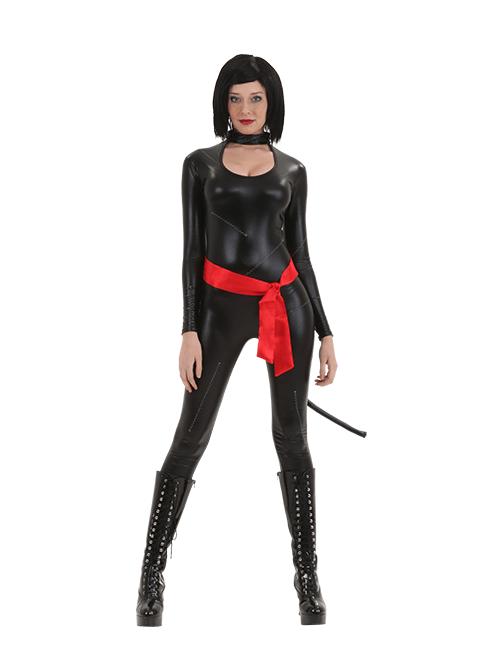 Put on Gloves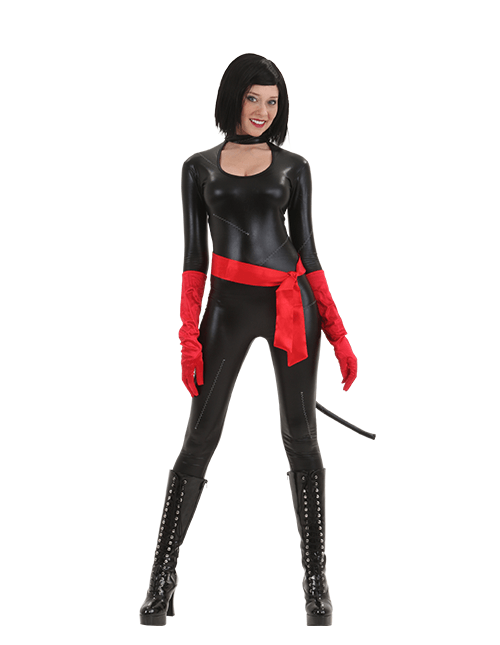 Okay, we'll be the first to say it: catsuits are pretty intimidating. Even the most confident ladies shy away from tight one piece jumpsuits, fearing they could highlight their imperfections. However, we'll show you a few ways you can accessorize your ensemble so you exude sexiness and self-confidence. Add a scarf or a belt around your waist. This little addition will hide your tummy and accentuate your hips. Plus, it adds a pop of color! Ladies, we're sure that we don't need to stress the importance of a sexy pair of boots. In fact, you probably have a closet full of them. Drag them out! The will make your legs look longer, leaner, and more shapely. As an added bonus… if your catsuit is a bit short in length, the tall boots will cover that up. You'll look flawless. And if your suit is a little too short in the arms just put on a pair of elbow-length gloves. It will add a classy touch and no one will be able to tell if your sleeves fell a bit short. You'll look good and feel good while you're out there on the dance floor doing your best Beyoncé impression. Don't be scared to bust out the 'single ladies' dance you've been practicing all year!
Sexy Halloween Costume Ideas
Sexy Costumes for Women
Wonder Woman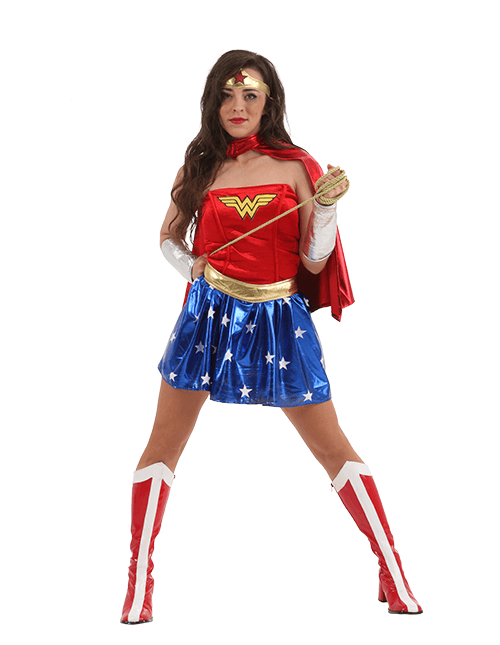 Sexy Princess Leia Slave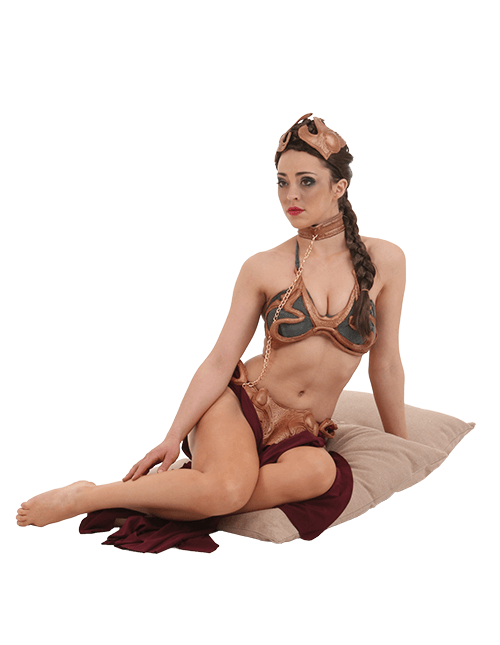 Sexy Red Riding Hood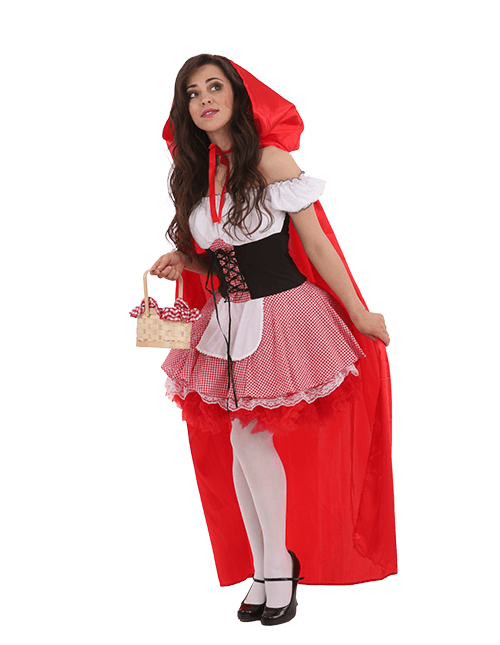 Wonderland Cat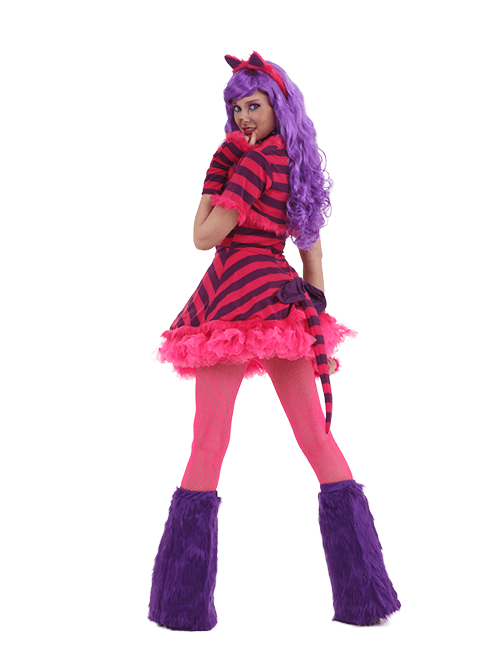 Top Gun Flight Dress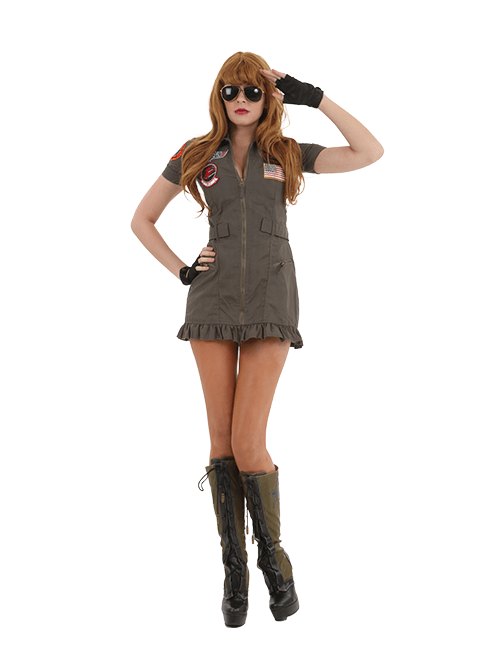 Sexy Deadly Ninja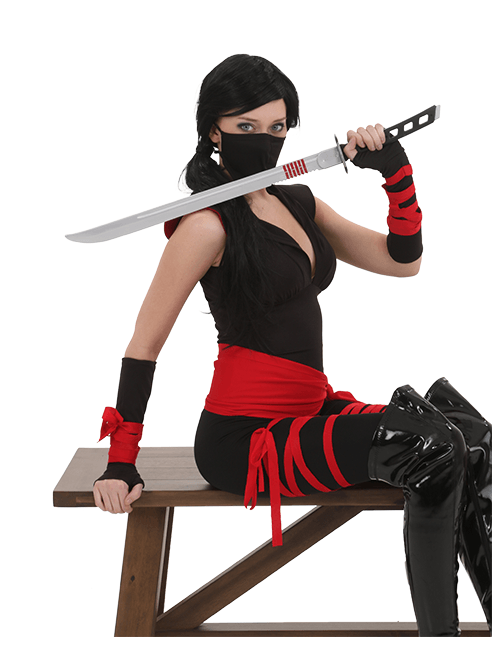 Being 'sexy' is all about feeling comfortable in your own skin. If you have a strong and powerful personality you may feel the best in a Wonder Woman costume. You'll show off your toned arms and legs plus, you'll look great in red. Speaking of red, you'll look ravishing as a sexy Red Riding Hood. The cape is definitely the statement piece. It will elongate your body and offer you some extra coverage. If you want to look fly, go with the Top Gun Flight Dress. The fully functional zipper lets you decide how much skin you want to show. The aviator shades will give off a mysterious vibe and leave people to wonder what's behind those dark glasses. If you're in the market for something that's undeniably revealing, we suggest the Princess Leia Slave ensemble. Daring women who love their bodies will love this costume because you'll be showing a decent amount of skin. However, if you prefer unique and funky fashion, the Wonderland Cat is right up your alley. The costume is very girly but the accessories will make it stand out. The fuzzy leg warmers, purple wig, and neon pink tights will win you compliments all night. On the other hand, if you love showing up to parties wearing a little black dress then you'll like trading in your LBD for a clingy catsuit. Let your inner ninja run free once you put on the Sexy Deadly Ninja Costume. The V-neck cut and the winged sleeves compliment all shapes. Also, the included red sash will cover up your middle if you're self-conscious about your tummy. Lurk in the bushes and jump out at people walking by. No need for toy weapons; you'll stun them with your sheer sexiness.
Style Makeup Guide: What Kind of Sexy Are You?
Makeup Ideas for Sexy Costumes
Classic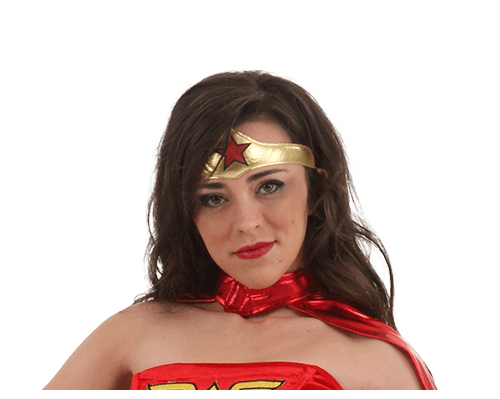 Modern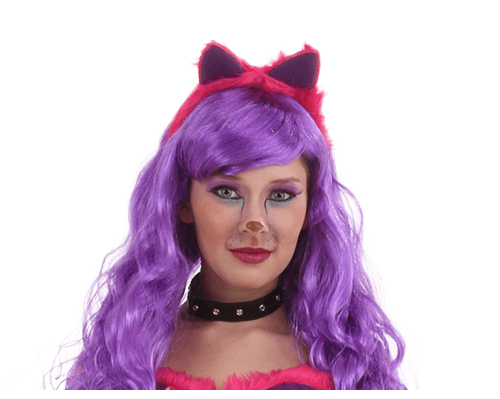 Sweet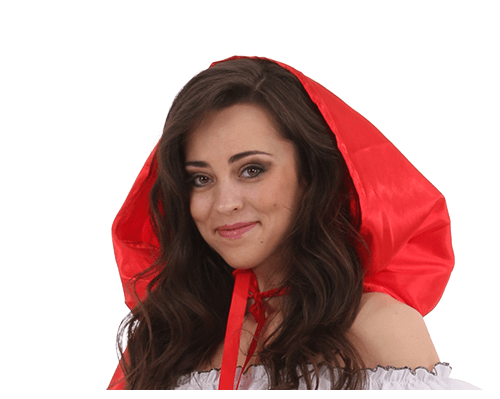 Bold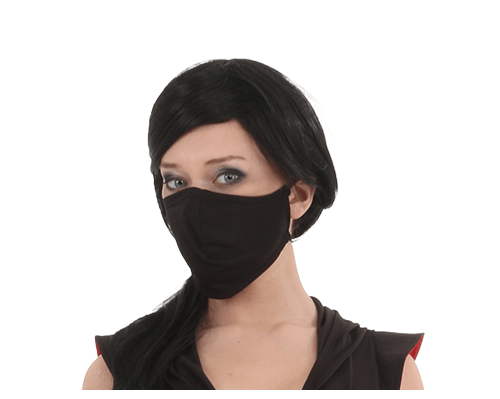 Makeup is basically the art of self-expression. It's also one of the only forms of expression predominately for women. Take advantage of this ladies! Your makeup choices will make your costume more relevant. You can choose to cake it on or go with a more natural approach...it's all up to you! A classic look would consist of foundation, blush, lipstick, and eye makeup. This is a full coverage look that can be tailored to fit the character you're dressing as. For example, wear gold eye shadow if you're going as Wonder Woman. Some costumes require a more intense makeup application process. If you want to be a sexy Cheshire Cat then we suggest a modern look. You'll need to do some shading and face contouring to make this look successful, but it'll all be worth it. The edgy eye makeup and drawn on kitty nose will make your pink and purple costume pop. On the other hand, some costumes require minimal makeup and this will give you a sweet and innocent look. Wear a lightweight foundation, eye shadow, a coat of mascara, and some lip gloss for the perfect for Red Riding Hood, Dorothy costume, or any other storybook themed costume. Finally, you can choose to go with bold makeup. Pick a feature you would like to play up. For example, if you're dressed as a ninja, wear a lot of dark eye shadow so your eyes will grab all the attention. Choose between your eyes and your lips: which one will you decide to make bold?