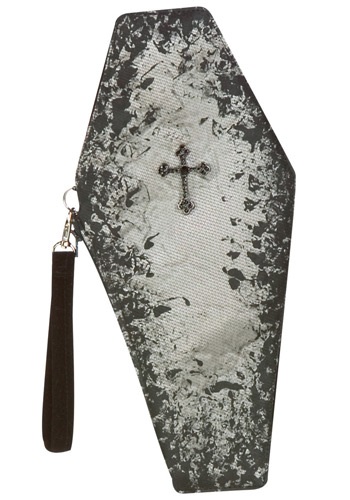 Complete your underworld look with this fun coffin handbag! The cute accessory features a clutch shaped like a coffin and zips on the side to keep your personal items safe inside. It is black with grey accents on the front for a worn look and is covered in black netting. The front also includes a gothic black cross pendant with black rhinestones. The back and short handle is black velvet for a high-fashion touch. The handbag measures 13" tall and 6 1/2" wide. (Please note the handbag is darker than pictured.) This is a fun novelty vampire purse!
Coffin Handbag Purse
Product # RA5907
There are no reviews for this item.
Be the first to write a review!