Tinker Bell Halloween Costumes
Want to spend Halloween in Neverland? It would be a perfect Halloween destination with all its magic, youthful wishing, and wild wardrobes—that pirate costume in the closet would always be an appropriate outfit. But you'll have to get there first. And while the story says all that's required is a bit of faith, trust, and pixie dust, we've found Tinker Bell costumes are extra helpful!
Ensure you've got everything you need for a Neverland Halloween with our selection of Tinker Bell costumes! With styles and sizes for babies, kids, and adults, dreams take flight when you order from us. Whether planning a family Peter Pan costume, fairytale playtime, or sweet-and-sassy costume party outfit, the following Tinker Bell costume ideas will help you pick a perfect pixie ensemble!
Women's Tinker Bell Costumes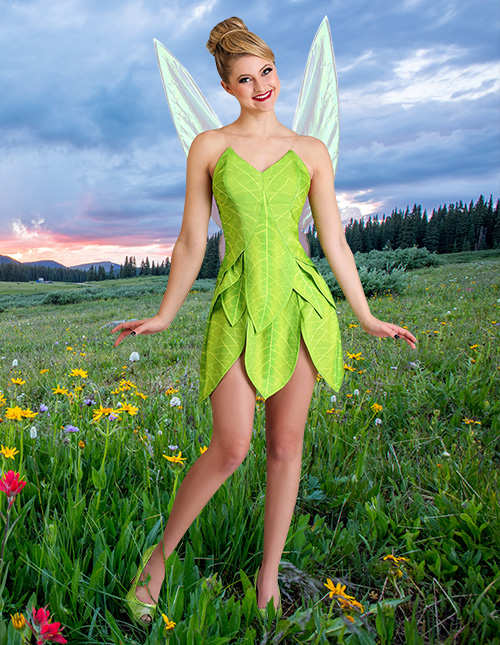 Chances are you already know to fly toward the second star on the right and straight on 'til morning to reach Neverland. But you'll need wings or pixie dust to get there. This fairytale Tink costume inspired by the beloved Tinker Bell provides both! While the shimmering vinyl wings won't actually sustain flight, the playful costume dress that pairs with will have you feeling ready to soar! Add a bit of glitter makeup for a magical boost.
Plus Size Tinker Bell Costumes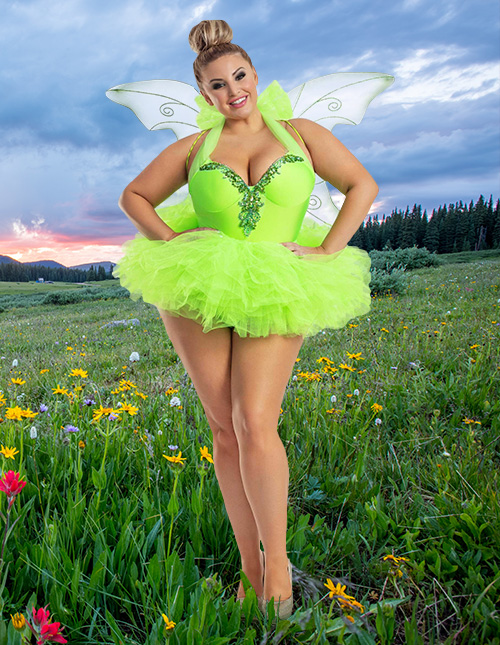 There's no way around it, Tinker Bell is a feisty fairy with spirit to share. This playful Tink costume from our plus size selection captures that lively personality perfectly! Featuring a tutu, glittering wings, and a bold sweetheart neckline, we think the costume makes a great choice for fans looking to showcase the character's vibrance. Elevate Tink's impact with costume heels or ground the sparky character a bit with a longer petticoat and demure opera gloves.
Baby Tinker Bell Costumes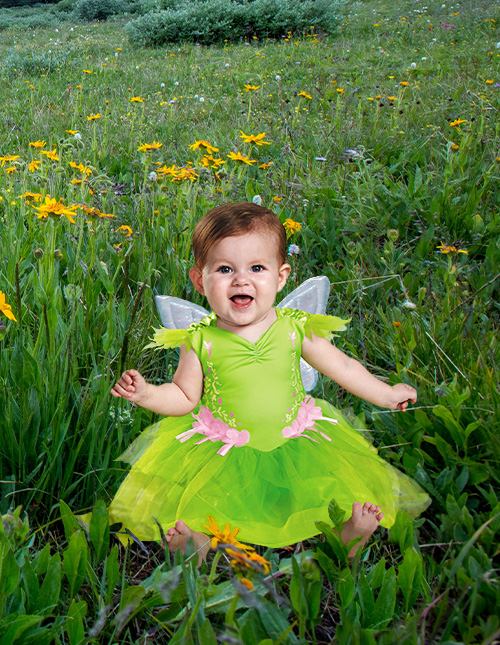 Peter, Wendy, and Tink are the trio family Halloween costume dreams are made of! And whether you're pulling the whole crew into a group look or simply pairing up with your little one, this Tinker Bell baby costume is a must. Guarantee magical first-Halloween memories with the enchanting infant costume or let its charm-inspired storybook playtimes that bring everyone from Captain Hook to the Darling's pup Nanny into the game!
Girl's Tinker Bell Costumes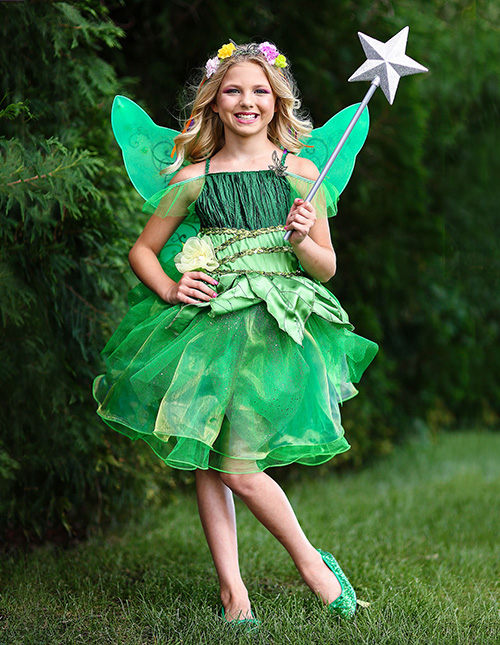 We firmly believe in fairies, at Halloween Costumes. They're just not exactly what you may think. They're kids twirling in living rooms, chasing through imagined woods, and spreading magic with giggles! Our girl's garden fairy costume gets them dressed for the role! Inspired by Tinker Bell and her woodland home, the kids' costume updates Tink's look making it a versatile choice perfect for Peter Pan Halloweens, Renaissance fests, and impromptu dress-ups alike!