Mens Halloween Costume Ideas
Welcome to the end of the page. Well, not really the end of the page, because have we got something for you! In some ways, it's the start. The HalloweenCostumes.com How-To section! We want to go the extra mile and make sure you have some tips and tricks to help you get the most out of your costume experience. Whether it's a little help selecting from our vast selection of guy costumes, or just a lightbulb moment to help make your costume all the better, we're here for ya! So, keep on scrolling to check out some of our curated choices of the top Halloween costumes for men. It might be exactly what you need for that little extra inspiration to have the best Halloween ever!
Quick and Easy Costume Options for Men
We get it, we get it. You want to participate in the costume fun, but most Halloween costumes for men just require too much effort. If you're looking to coast on through your Halloween night, fortunately, we have a ton of quick and easy options for your party! Whether you just want to rock a funny t-shirt or a character hoodie, our quick and easy options will have you ready for the big party with minimal preparation required!
Men's Costume t-shirt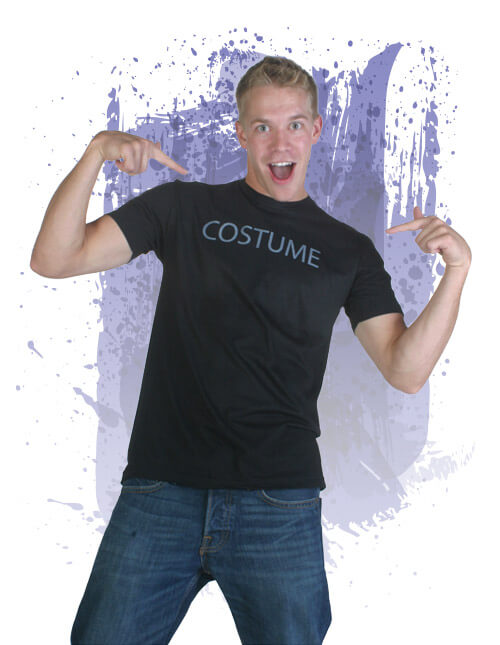 Be funny and ironic when you rock this Costume t-shirt. With the word "costume" printed on the front, you can't let anyone accuse you of not being dressed up for the party! Simple. Effortless. Carefree. Of all Halloween costumes for men, this is a classic choice for college aged guys...or older ones who really just don't give a hoot!
Digital Dudz Safety Pinned T-Shirt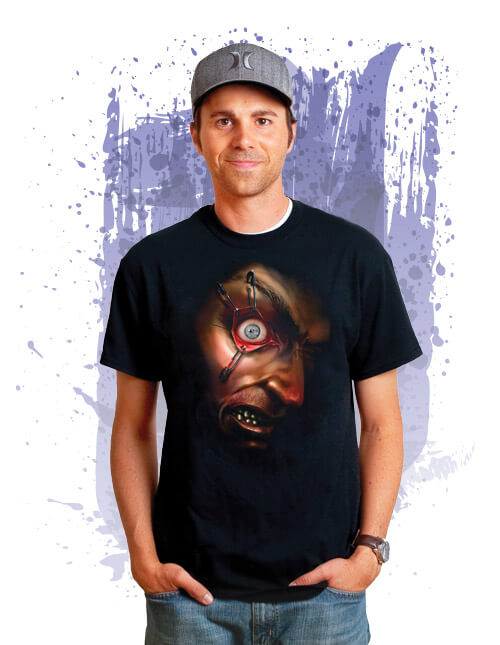 So, still a t-shirt, this costume requires just a little bit more of effort. You have to download the app onto your digital device! Then you simply slip your phone into the Velcro pocket inside the tee, and you'll have an animated effect right on your shirt. With still practically no work involved, this Digital Dudz shirt is the perfect easy choice for fans of horror movies, and we're sure you're going to get lots of attention.
Yoda Costume Hoodie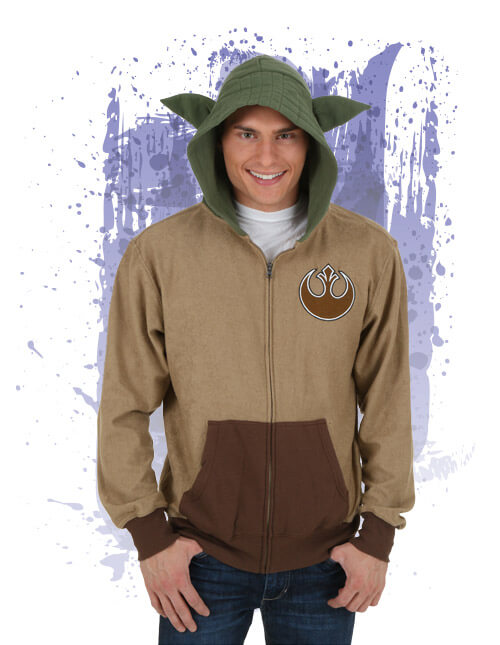 Character hoodies are perhaps our favorite quick-and-easy costume, because they work for a great everyday geek fashion too! This Yoda hoodie will instantly transform you into a Dagobah dwelling Jedi. People might be expecting a Yoda voice when you go in this sweatshirt though, so do your best to practice your gravelly tone and work on flipping around the words in your sentences!
Chewbacca Costume Hoodie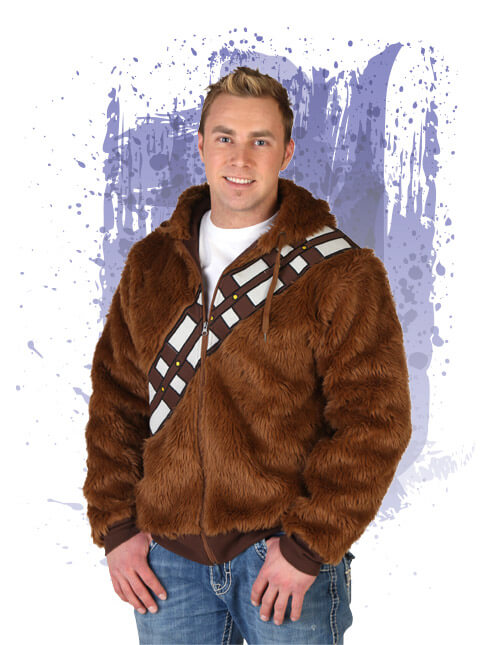 Rwarrrrr! You might not have the wookiee growl down pat, but you'll instantly be ready to co-pilot the Millennium Falcon when you slip on this hoodie. Probably the easiest of all ways to rock a Star Wars costume, it features luxurious wookiee faux fur and an embroidered bandoleer. And that extra fur is sure to keep you toasty if you live in a colder climate, like Hoth.