Zombie Costumes for Kids
With the hit Disney movie, Zombies and the game Plants versus Zombies, the undead are more child-friendly than ever before. There's no need to go into the gory details if your kiddo's not ready for horror. Dark eye circles, white hair, and torn clothes will get the spooky point across. Check out our eerie zombie costumes for kids below!
Zombie Cheerleader Costumes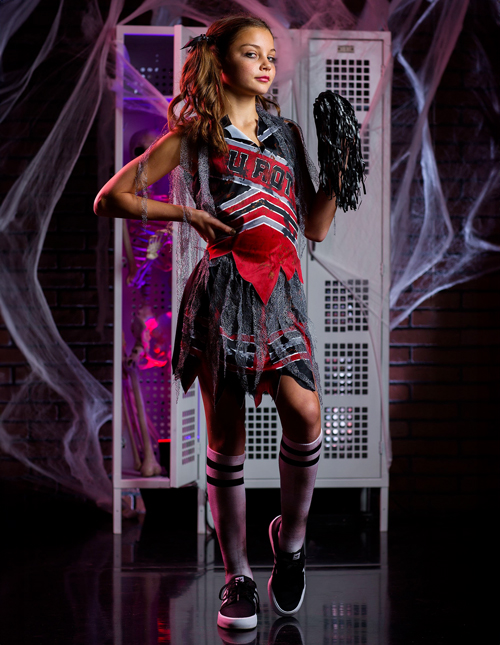 Zombie cheerleader is a whole lot of fun for kids and tweens. They get to mix the peppy attitude of a high school cheerleader with the wild animal attitude of the undead. Add some blood to your kiddo's pigtails to complete the spooky look!
Zombie Hunter Costumes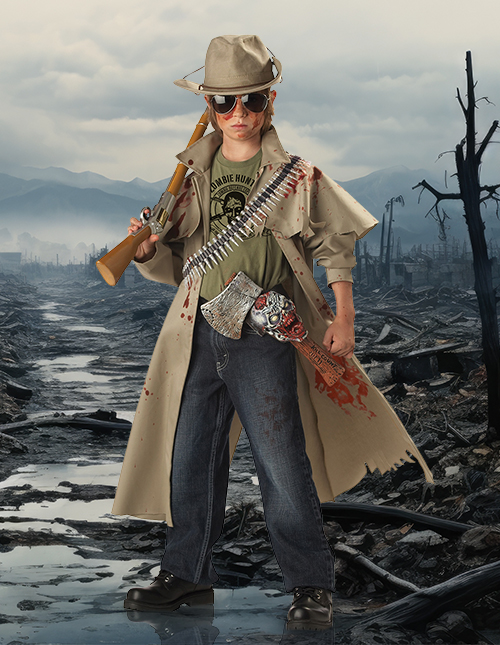 A zombie hunter is a fantastic way to let your child into a zombified atmosphere without transforming them into one of the undead. While this costume includes everything they'll need for the field such as a bandolier and zombie sheath, you'll want to pair it with sturdy boots to start your tough kiddo off on sturdy feet!
Zombie Girl Costumes
Do you have a showboat of a child that likes to dress to the nines? The zombie prom queen would be perfect. Got a sleepy, cozy kiddo? These nightmarish zombie pajamas might be a great option. Or if your kiddo wants to get all wrapped up in the spooky side of Halloween, this classic out-of-the-grave zombie girl costume is the look for you! Just remember to have fun with the makeup. What kid doesn't want to splatter a little fake blood around?
Boy's Zombie Costumes
If your kiddo delights in growling and moaning monstrously on a day-to-day basis then he'll probably make a great zombie. The costumes featured here range from grotesque to playful. The zombie football player is great for kids who are fans of Disney's Zombie movies as well as those kids who just want to be a football player when they grow up. It pairs perfectly with other sport costumes such as the zombie cheerleader or a zombified referee.