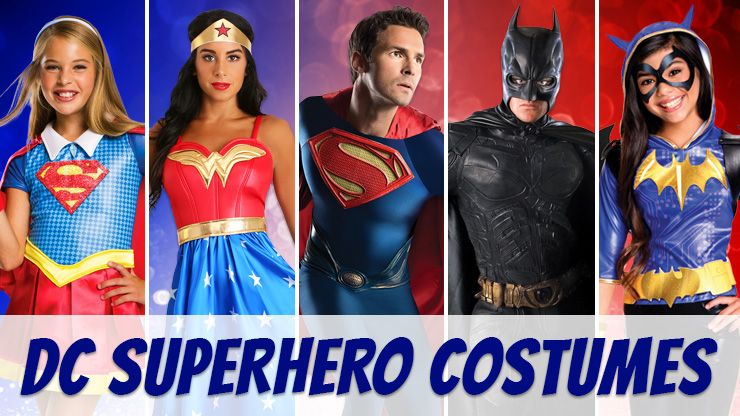 We're a month away from Halloween so now's the perfect time to talk about superheroes and their costumes! And today we'll be looking at the most popular DC Comics superheroes, especially characters from the hit DC Super Hero Girls franchise. We're going to cover a few frequently asked questions about superheroes plus look at plenty of DC superhero costumes! So whether you're wondering who came up with Harley Quinn or just want some fun DC Super Hero Girls costume ideas, keep reading!
Is Harley Quinn a superhero?
Harley Quinn is usually portrayed as an antihero or supervillain instead of a superhero. The character was created by Paul Dini and Bruce Timm and first appeared in Batman: The Animated Series, not comic books as some may assume. In her backstory, Harley Quinn was once Dr. Harleen Frances Quinzel, a psychiatrist treating the Joker at Arkham Asylum. She fell for her patient and became the Joker's supervillain sidekick, Harley Quinn. The name comes from "Harlequin", a comedic historical character whose costume Harley adopted. Starting with the New 52 comic relaunch in 2011, Harley Quinn has often been written as an antihero, but rarely a true superhero.
Is Catwoman a superhero?
Catwoman began as a supervillain but is now usually seen as an antihero. The character was created by Bill Finger and Bob Kane and first appeared in Batman #1 (Spring 1940). Catwoman, whose real name is Selina Kyle, is a cat burglar who—unlike most supervillains—doesn't commit murder. Catwoman and Batman have a complicated romantic/adversarial relationship in most appearances, but she is very rarely seen as a superhero.
What does a superhero wear?
Most superheroes wear a "super suit", a costume that gives them an iconic appearance while also disguising their alter ego. These super suits are often designed to compensate for (or accentuate) each hero's powers. For example, the Flash wears a suit with anti-friction properties so that it doesn't combust while he runs. Batman's Batsuit incorporates body armor and his utility belt. Superhero suits can even "evolve" over time as new artists redesign the characters and their costumes. See our popular series of character evolution infographics for some examples.
DC Superhero Costumes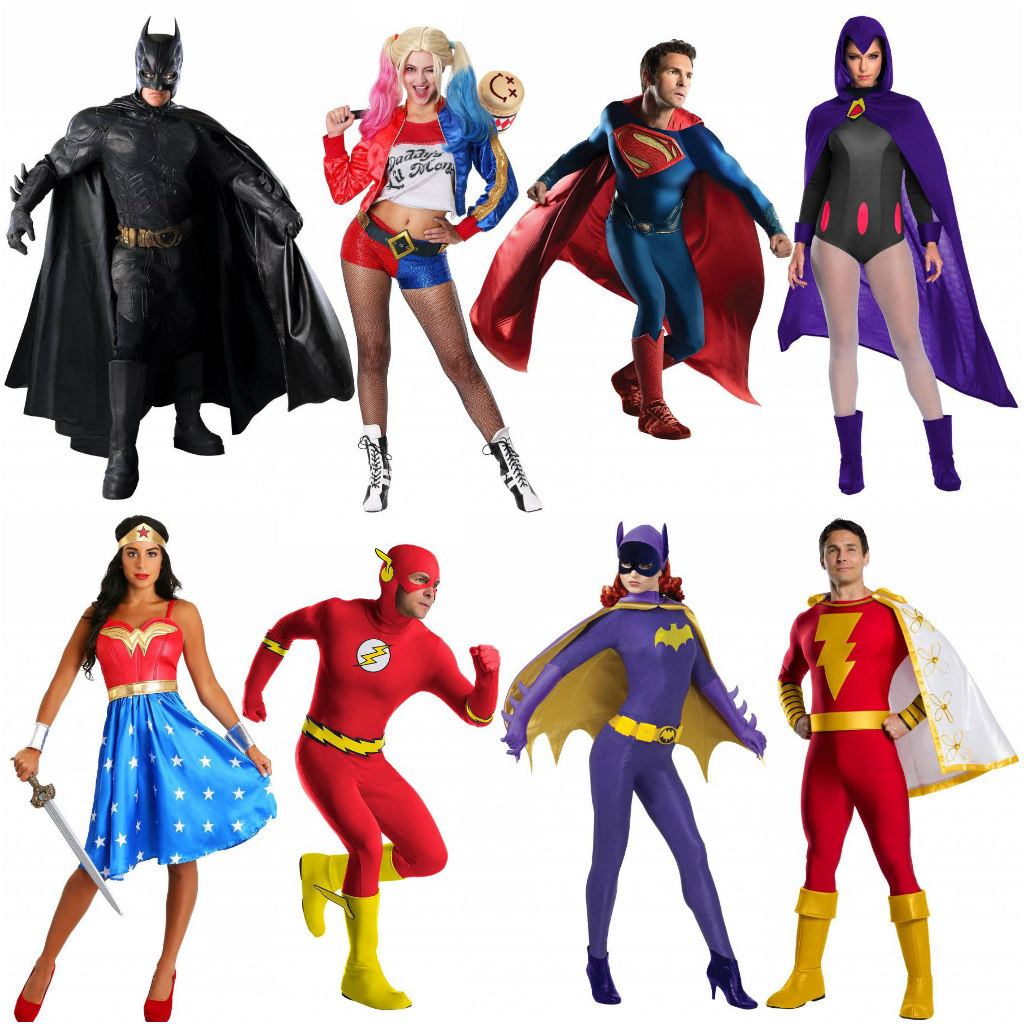 Here we have the best of the best when it comes to DC Superhero costumes. We've got the iconic favorites, like a Batman costume, Superman costume, and Wonder Woman costume. Suicide Squad came out three years ago, but the Harley Quinn costume is still a popular choice! These retro versions of the Flash and Batgirl costumes are always in style, too. More recent costumes include Shazam—who is actually very old, as comics go—and Raven from Teen Titans Go!
DC Super Hero Girls Costumes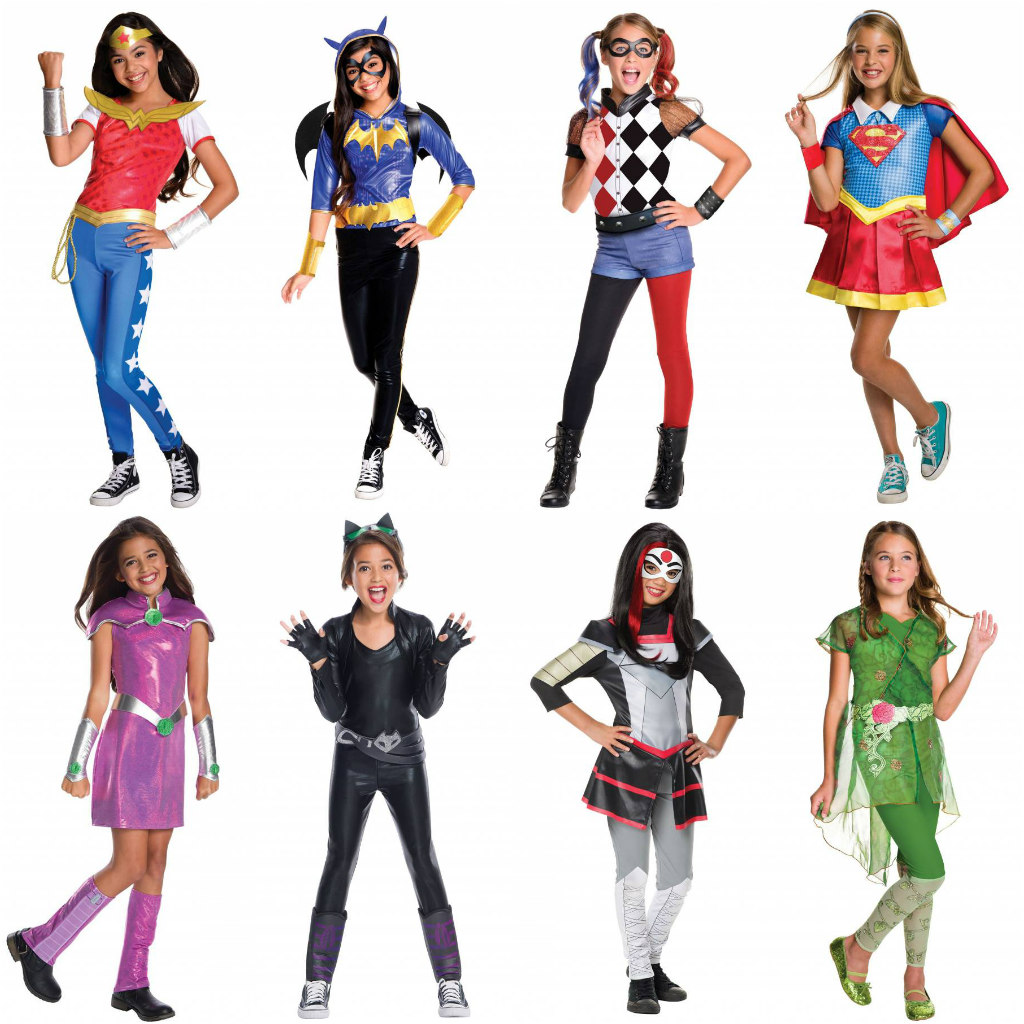 Now let's take a look at costumes for the hit franchise DC Super Hero Girls! If you're not familiar with the show, it's all about teen DC Comics superheroes attending Metropolis High School. But chances are, you're already a big fan, right? There are costumes for the main characters, from Diana Prince (Wonder Woman) to "Babs" Gordon (Batgirl) to Kara Danvers (Supergirl). Plus there's Starfire, Selina Kyle (Catwoman), Tatsu Yamashiro (Katana), Pamela Lillian Isley (Poison Ivy), and yes, Harley Quinn. That's great because fans have been asking for a Harley Quinn costume for kids ever since Suicide Squad came out!
Did we answer your questions about DC superheroes and their costumes? Do you have your costume picked out for Halloween? Let us know in the comments, and feel free to ask us more questions about costumes and superheroes—DC Comics, Marvel Comics, or otherwise! If you're still looking for that perfect costume, rest assured that we've got plenty more superhero costumes and DC Super Hero Girls costumes and accessories!