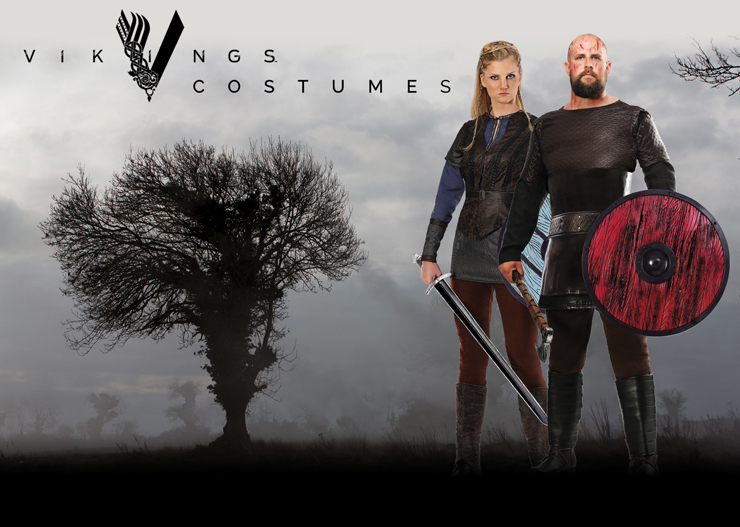 When you think of Vikings, what comes to mind? You most likely think of big, powerful warriors with intimidating weapons and helmets ready for a fight. And you're probably picturing a big group of them on a big ship coming to raid villages. During the Viking Age centuries ago, these Scandinavian warriors made a name for themselves by invading and taking over parts of Northern Europe. Like pirates, they come from the water and attack in their process of taking prisoners, acquiring goods, and taking over territories. Another thing Vikings have in common with pirates is that they make for great Halloween costumes. Want to figure out which Viking garb is the best fit for you? Sound your Gjallarhorn and take a look below for the complete guide to Viking costumes.
Vikings TV Show Costumes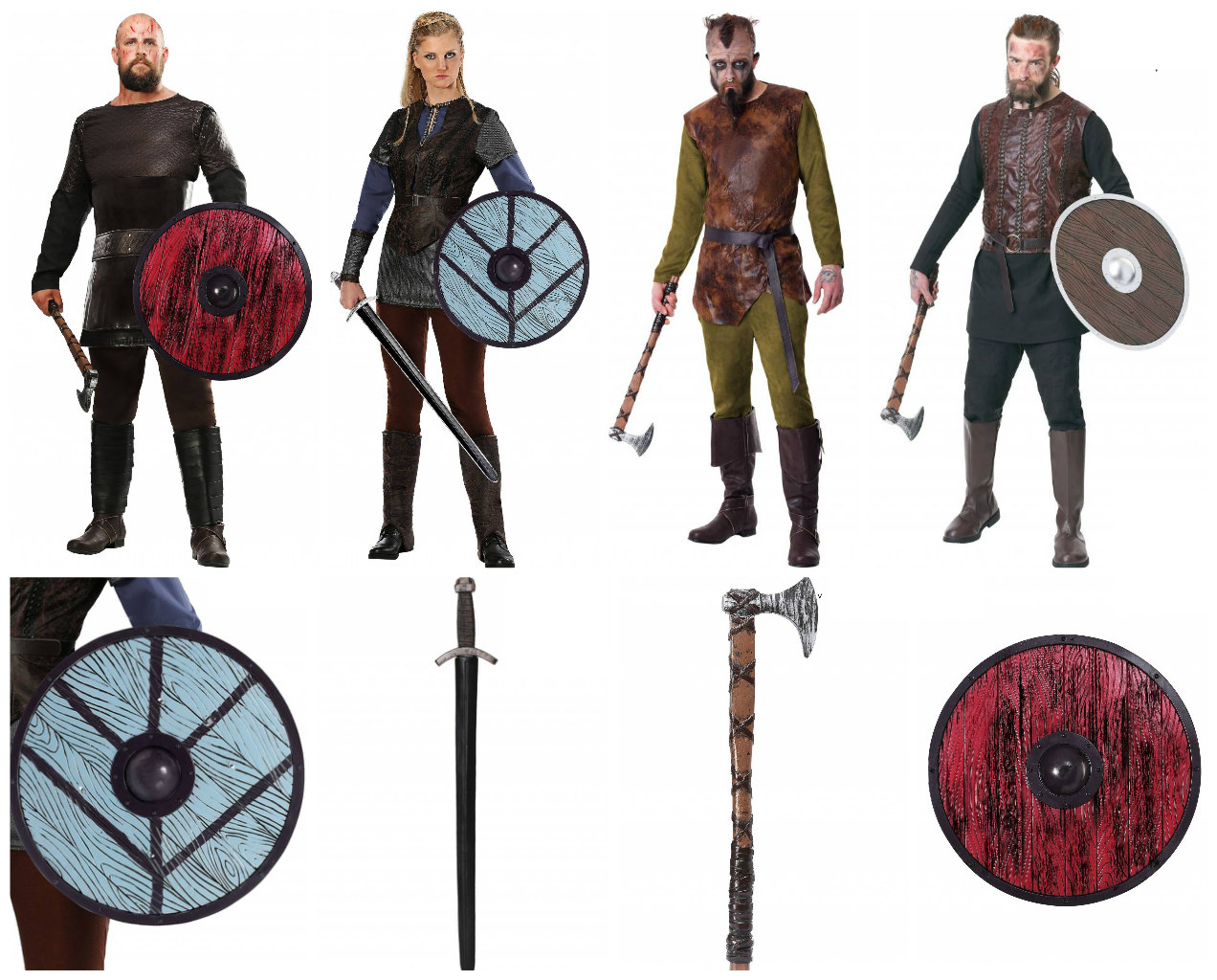 In 2013, Vikings debuted on the History Channel and instantly became a big hit. The show initially followed Ragnar Lothbrok, one of the most famous Vikings from history, and his rise to royalty. It has already been renewed for a sixth season as many are looking forward to the Season 5 midseason premiere in November. With these officially licensed Vikings costumes and accessories, you can dress up as Ragnar, Legartha, Floki, or Bjorn Ironside. Better yet, grab some friends and pull together an awesome Vikings group costume! These costumes are exclusive to HalloweenCostumes.com so you can only find them here!
Men's Viking Costumes
Create whatever Norse warrior look you like with this selection of Vikings costumes. If you have a big, wild beard, you can incorporate it into your costume for a more authentic look. Along with all the leather and suede, one important component to address is whether or not to wear a cape with your costume. They may be impractical for battle but just might come in handy during a chilly October evening. Complete your look by getting some intimidating battle armor and weapons. Whether you're sailing into battle or off to a Halloween party, you'll be prepared!
Women's Vikings Costumes
Of course, men aren't the only ones who took to the battlefields. Viking queens and Valkyries were roles held by some women in Norse mythology, but there were other women Vikings who fought alongside their male counterparts to claim victory over their foes. A Viking dress is always a stylish choice, but true comfort comes with all the fur details and accessories on women Viking costumes.
Kids Vikings Costumes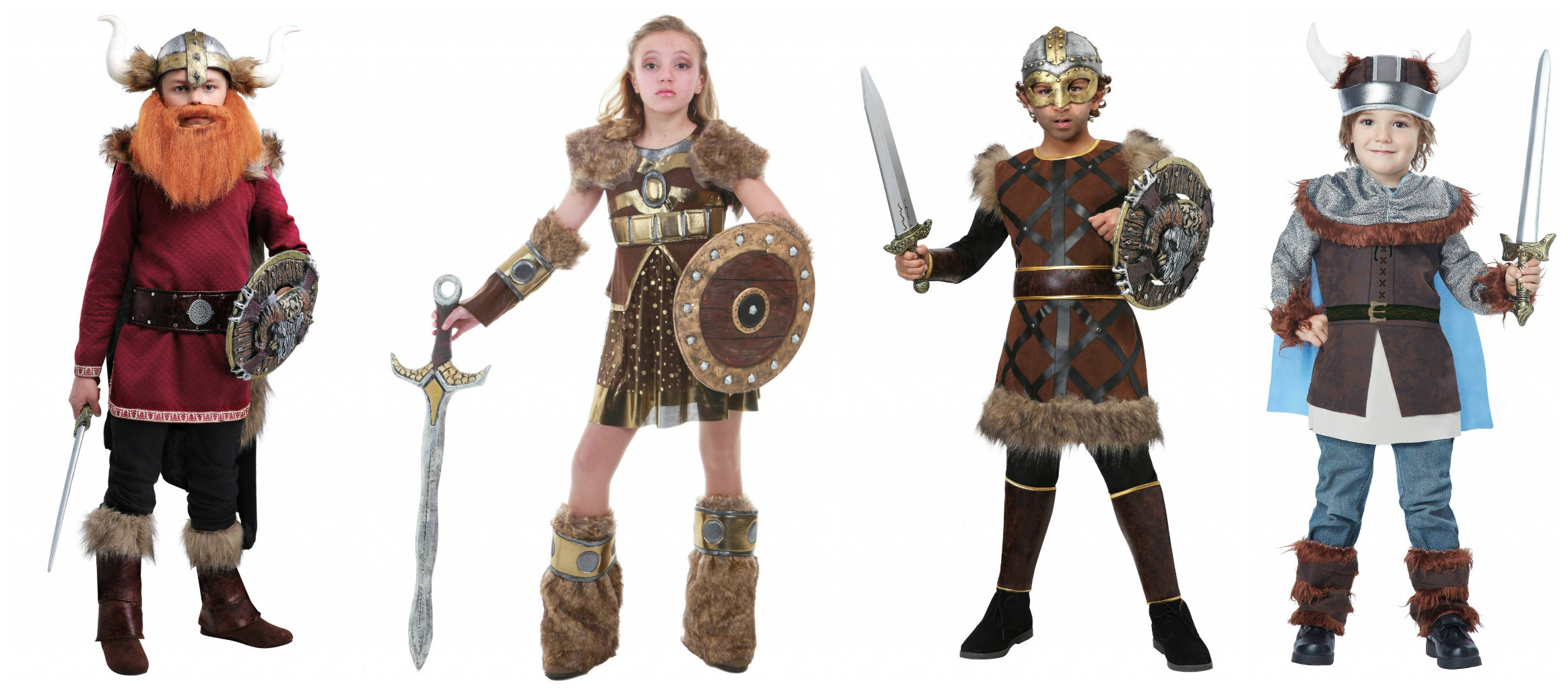 We're not so sure about the historical accuracy of child Vikings, but that shouldn't stop your young ones from suiting up. Sure maybe they were along for the ride, but we don't think you'd see any 10-year-old sporting a massive beard and swinging a battle axe. However, that shouldn't exclude kids from being able to dress up in these costumes as they invade houses on Halloween while trick or treating.
Vikings Accessories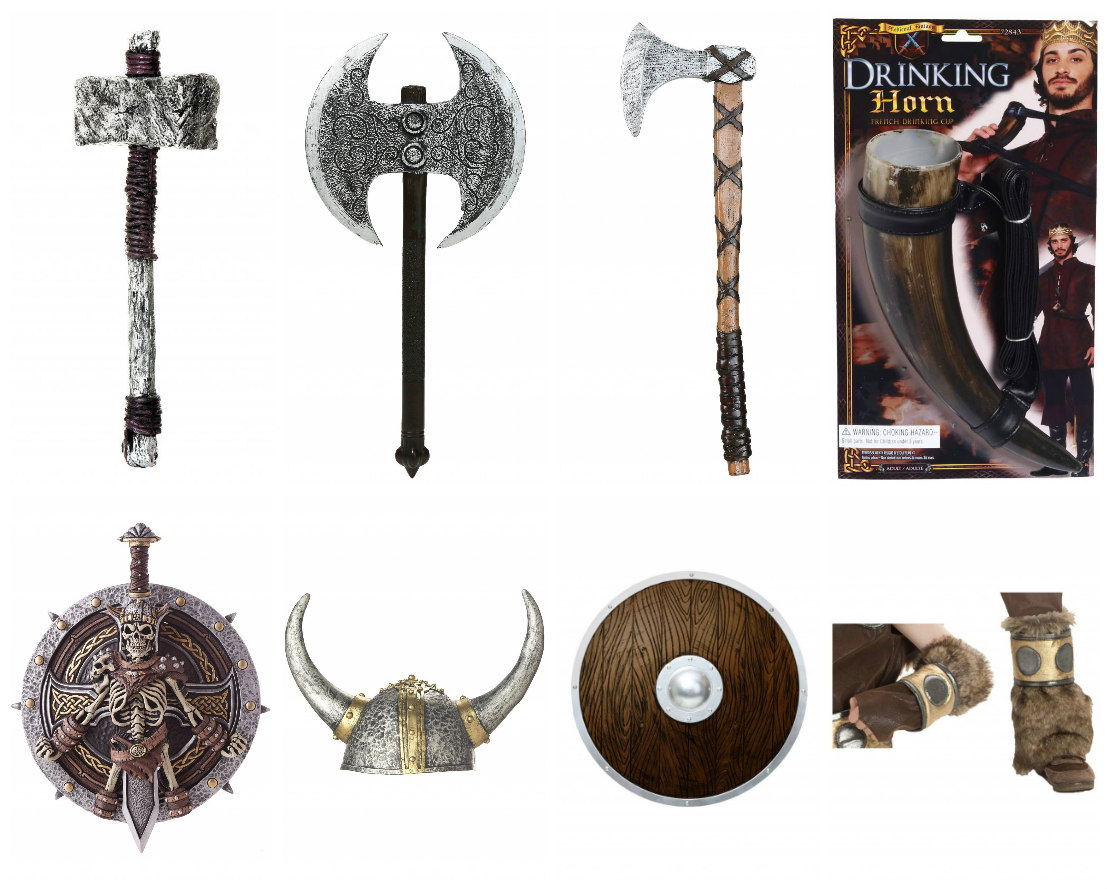 Every Viking warrior needs a weapon to make them worthy of battle. Whether you prefer to carry a trusty sword or a mighty hammer (like Thor and Mjolnir!), you'll want to have something that adds to your Nordic ensemble and also assists with the intimidation factor. A horned Viking helmet will also help complete your look but, contrary to popular belief, were not typically worn in battle. If you're going to be sailing the cold Scandanavian and Icelandic channels on longships, fur arm and leg warmers are a must!
Once you've geared up in your Viking Halloween costume, you'll have to find a nice ship for you and your crew to make a grand entrance with. Unfortunately, you'll have to look elsewhere for that. (You can buy Halloween costumes online with us, but unfortunately, we no longer carry ships after the Great Boat Disaster of 2015.) However, if you're excited for new episodes of Vikings, want to embrace your Scandinavian heritage, or just want to throw on some leather, fur, and horns, then you're all set! If you're interested in learning more about other cultures while dressing out, check out all these historical costumes from different centuries.