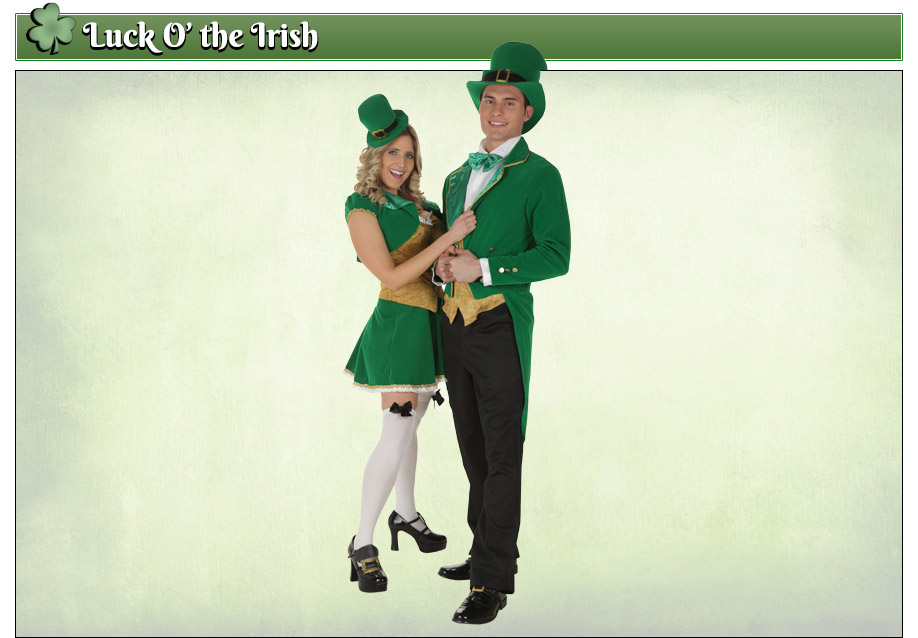 Leprechauns are quite dapper, despite their typical illustration of being crazy, maniacal, and a red-haired menace. These two costumes are labeled the Lucky Lass and the Lucky Lad, and they look quite sophisticated, yet ready to party. There's nothing wrong with being classy on St. Patrick's Day. Sip that green beer, good sir! When someone comments on the shine radiating from your boot buckles reply in your best Irish accent, "Slainte!"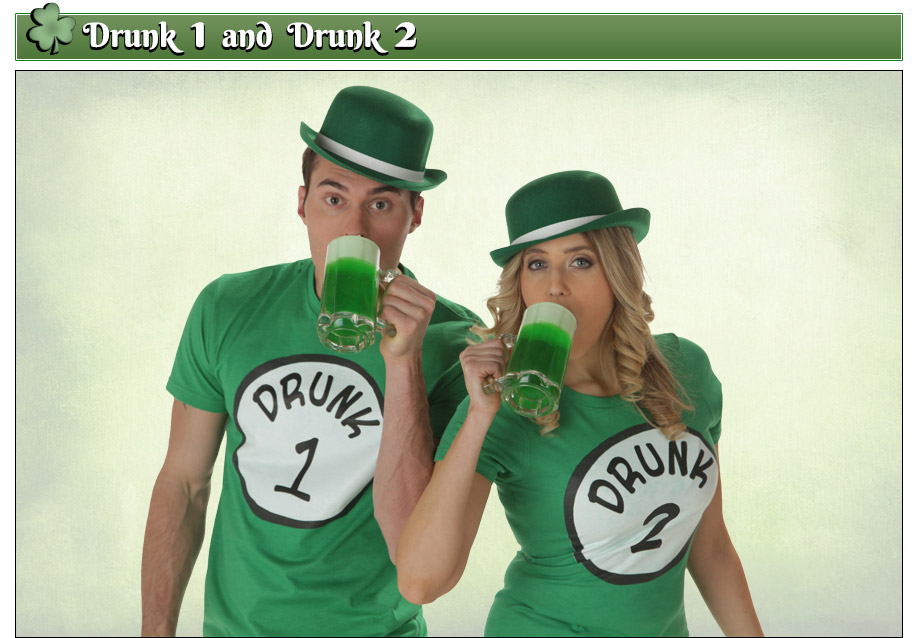 If the whole dapper look isn't for you or your partner, then how about our Drunk 1 and Drunk 2 t-shirts? They're bright green, and hilariously reference the classic children's literature characters that we all remember and enjoy. We like to think that these are for the realist couple, for the couple who likes to be open and honest, for the couple who wears their intentions on their sleeve, or in this case, on the front of their t-shirts. The best part? They match the copious amounts of green beer you'll be consuming! And when you eventually write and recite that epic Limerick in front of the whole pub crowd, these t-shirts just might give you the edge over that guy who wins every year because he can speak Gaelic and grow those naturally red mutton chops. Curse you, mutton chops guy! This is our year!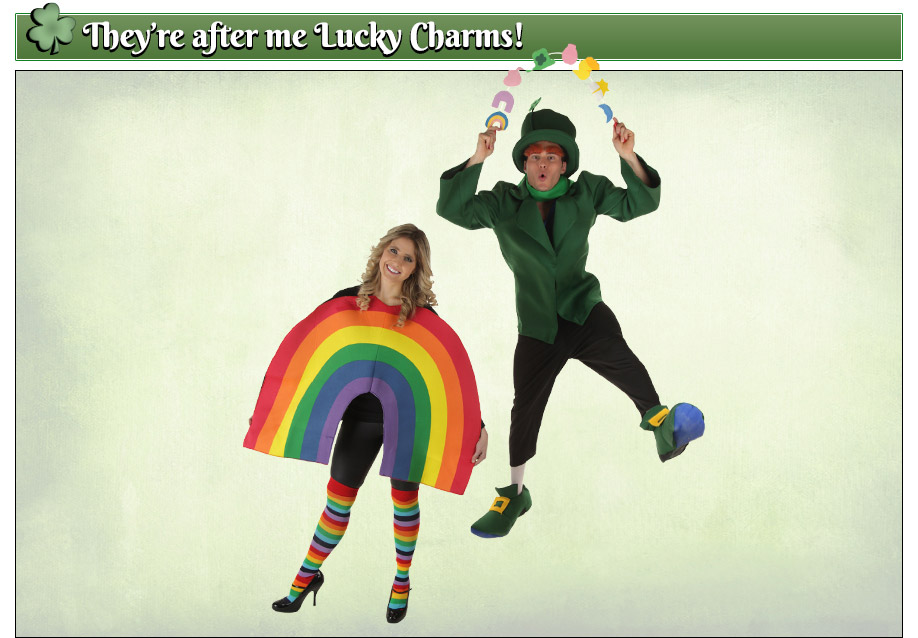 Leprechauns only come out around St. Patrick's Day, right? No, that's just not true! You can enjoy a Leprechaun's treasures all year round when you pour yourself a big bowl of Lucky Charms cereal! Stars, moons, balloons, horseshoes, rainbows, hearts, pots of gold... they're all here. Lucky here seems overjoyed that he was paired up with a lovely rainbow, and together, they're magically delicious, just like the cereal. The only problem with wearing this ensemble is that you'll have people coming up to you constantly pretending that they're after your 'lucky charms.' We recommend you make little baggies of marshmallow bits to hand out, just so they'll leave you alone. On the plus side, you'll probably make their St. Patrick's Day that much more special.