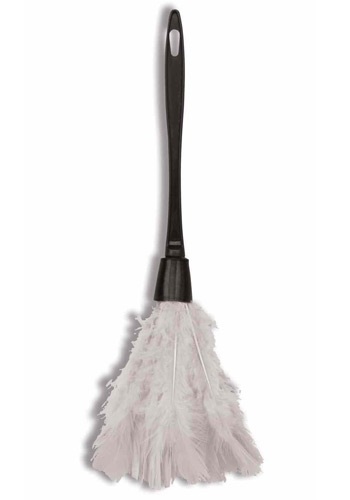 White Feather Duster w/Black Handle
We both know that a feather duster just moves the dust around. Whoever invented it, probably wasn't interested in cleaning. Luckily our French Maid Feather Duster is just a costume prop.
14'' long

Plastic handle w/ white feathers at the end
French Maid Feather Duster
Product # FO25044
There are no reviews for this item.
Be the first to write a review!