Description
Items Included
Size Chart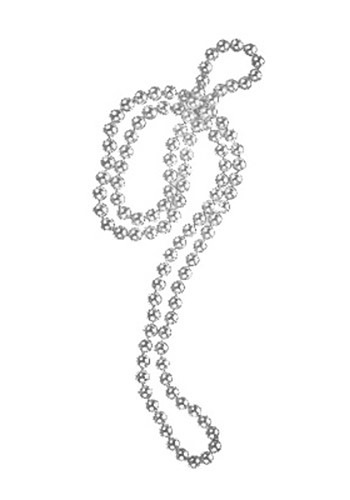 Product Description
Only a dumb Dora would be caught dead without a Beaded Silver Necklace. It's a must have for a 1920s look. Tie it in a knot or let it hang free either way, you'd be a pill not to wear one.
Silver plastic beads

60''
Items Included
60 inch flapper necklace made of silver plastic beads.