Freddy Krueger Glove
Product Includes:
Glove w/Faux Blade Fingers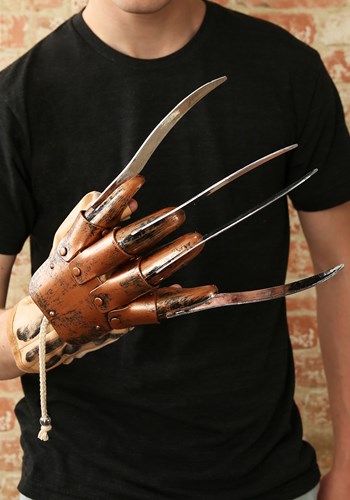 Product Description
If you were to go to sleep in the town of Springwood you may have someone jump into your dreams. That someone is horror icon Freddy Krueger and he has a love of taking the dreams of children and teens and turning them into nightmares. Now you can look just like the dream master himself with this great glove accessory. Just be sure to stear clear of Jason from Camp Crysital Lake.
Brown fabric glove

Silver plastic blades attached to the finger tips